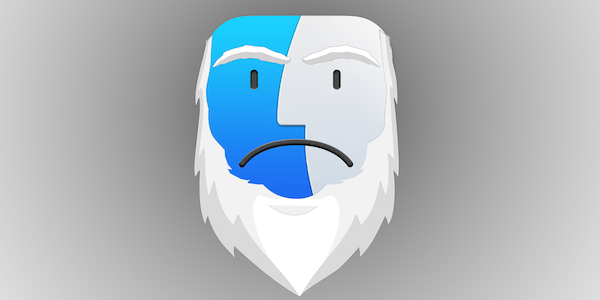 Every year, when Apple releases its latest version of macOS, there's a good chance that another generation of Macs won't be compatible with the new operating system.
While this is not necessarily a problem — if your Mac was working well last year, there's no reason why you can't continue to use it this year — it can be potentially dangerous from a security perspective. Apple generally provides security updates for the current and two previous macOS versions. However, you may not be aware that Apple often doesn't patch some vulnerabilities in the two previous Mac operating systems.
So, if you have an old Mac that's no longer supported by the current version of macOS, what should you do with it? Here are several ideas.
In this article:
1. Keep your Mac running the latest macOS with OpenCore Legacy Patcher
Just because a Mac is old doesn't mean it can't run the current version of macOS. While Apple won't officially allow you to install macOS Ventura on 10-year old Macs, there is a workaround. OpenCore Legacy Patcher (OCLP) is a community project that allows you to install a macOS version on an old Mac that isn't officially supported.
Apple allows macOS Ventura to install on Macs that are up to about five years old, but OpenCore Legacy Patcher extends that to around ten years. If you want to install macOS Monterey, you can go back even further; some Macs as old as 2008 can run this software. With a CPU upgrade, even the 2007 iMac can run Monterey.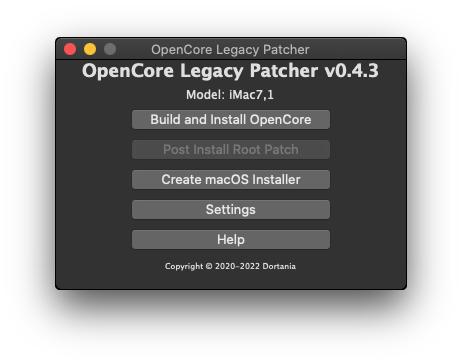 Using OCLP is a bit more complicated than the normal macOS installation and upgrade process, but if you have somewhat newer Apple-unsupported hardware, it's often not too difficult; the software has been designed to make this fairly simple. We have a detailed walkthrough of the installation process, and Intego's Josh Long has been using this on a 15-year old iMac for some time.
After you've upgraded to the latest macOS, be sure to install trusted Mac antivirus software to more fully protect your Mac from the latest malware and other threats.
How to Install macOS Ventura or Monterey on Unsupported Macs, for Security Improvements
2. Make your Mac a network-attached file server (NAS)
A network-attached file server, or network-attached storage (NAS), is a device that you can use to store files on your home or business network. This can be a computer that isn't used to browse the Internet, so you generally won't have to worry as much about macOS security updates. However, it's a good idea to install a real-time scanning antivirus solution on your file server to help prevent infected files from spreading between Macs on your network.
Using a Mac mini or older Mac Pro as a file server
Although you can use just about any old Mac for this purpose, a Mac mini is an ideal choice, since it is compact, and, once you've set it up, you can easily run it "headless," that is, without a display.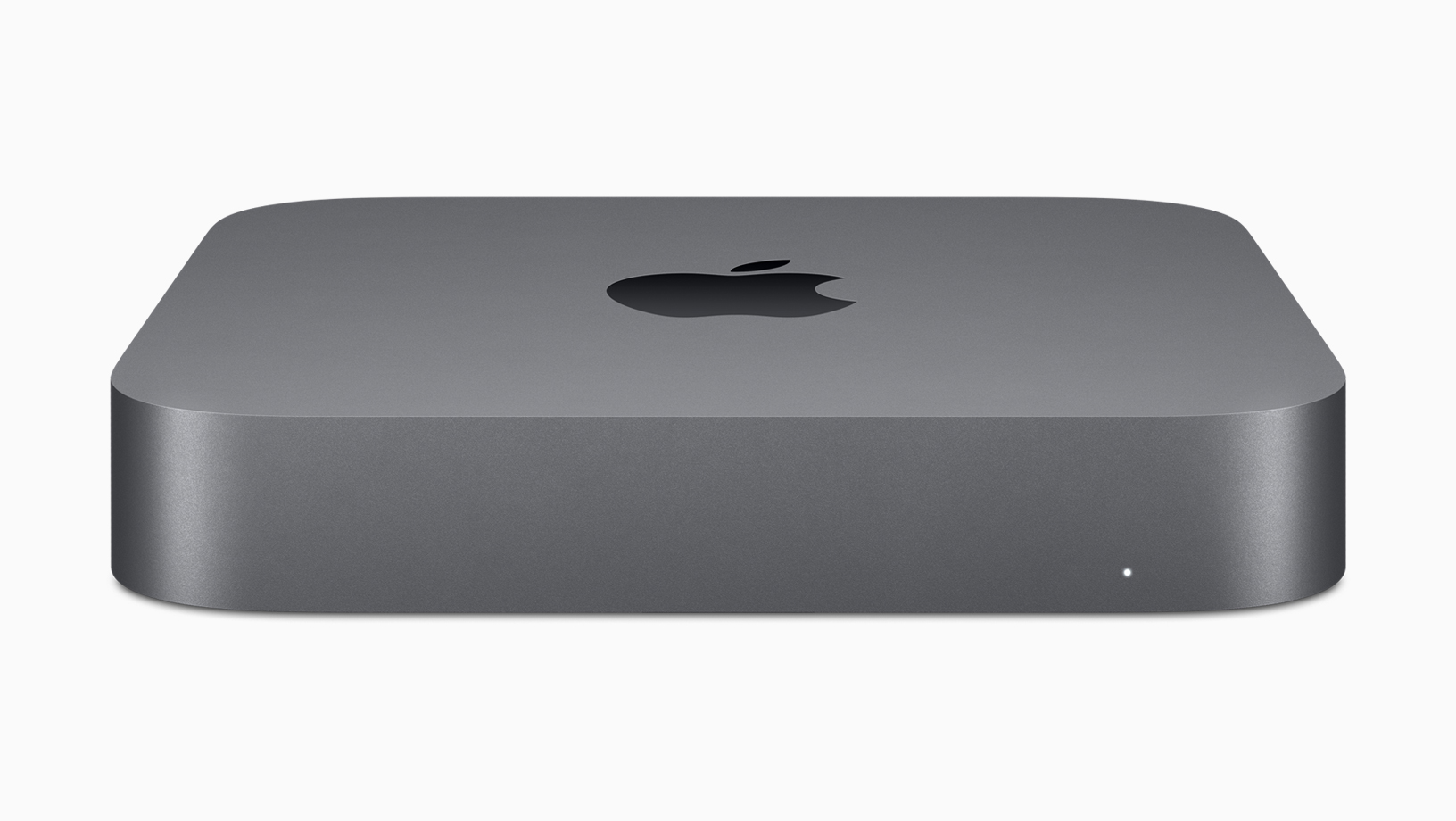 Apple has a document explaining how to set up a Mac mini as a server, and this applies to any Mac. The three things you do are set up file sharing, so everyone at your home or business can access files on the server; set the Mac up as a Time Machine server, so your other Macs can back up their data to the file server; and turn on Content Caching, so downloads from Apple can be cached on the server. All three of these are simple tasks, and only require a few settings; we have a complete tutorial here.
Using a Mac laptop as a file server
Old laptops (including MacBooks, or even iBooks or PowerBooks if they still have a functioning battery) can also be an ideal choice if you live in an area with unreliable electrical power. That's because the laptop's battery can act like a built-in uninterruptible power supply (UPS) and help prevent data loss due to an unexpected power outage. (Of course, you might also want to consider getting a UPS for your wireless router, so your Wi-Fi can also stay online.)
There are some tricks that can be used to run laptops in a headless mode, with the laptop lid closed, if you find it easier to work with that way. Depending on your Mac model, you may need one variety of hardware dongle or another, but the idea is to trick your laptop into thinking it has an external display attached so that you can close the lid without it going to sleep. One example dongle that works with 2012–2015 MacBook Pro models is Newer Technology HDMI Headless 4K Display Emulator (not a sponsored endorsement). NewerTech used to sell a mini DisplayPort version as well, which was compatible with some older MacBook models; you may be able to find a used one on eBay or other third-party reseller site.
General tips for setting up a Mac file server
Regardless of which old computer you decide to use as a NAS, make sure that the drive you're using for storage (whether internal or externally attached) is relatively new and ideally within the manufacturer's warranty period. Drives become much more likely to fail past of their typical two- to five-year warranty period.
You'll likely want to set up screen sharing, so you can access the Mac server from any other Mac. You won't need a display, but note that, if you have FileVault enabled on the file server, then you will need a display to log into that Mac. Otherwise, you can set it to log in automatically at startup.
With this in mind, it's a good idea to not store sensitive files on the server, if it concerns you that anyone who steals it could get access to your data. You can use a file server to store media files or other large files that aren't sensitive. If you use it as a Time Machine server, set up each Time Machine backup to use an encrypted disk image, which will help prevent anyone from accessing the data in the backups (as explained in this article).
For even more tips, see our related article, How to set up your own Mac server (with an old or new Mac).
3. Run Plex on your old Mac
If you've set up an old Mac as a NAS, and you watch a lot of TV shows and movies, you may want to set up your old Mac as a Plex server. Plex is a media server that lets you stream videos and music on your local network. (The company is marketing its service as an actual streaming service these days, suggesting that using your own media is a footnote, but the classic self-hosted media server is still the best use of the software. The service offers ad-supported streaming of mostly mediocre content.)
If you rip your own DVD and Blu-ray discs, you can put them in Plex, then access them anywhere on your local network, on any device; just install the Plex app on your Apple TV, Roku, iPad, iPhone, or TV. You can even access your videos remotely, if you purchase a Plex Pass. The one downside: you can't use DRM-protected videos purchased from Apple's iTunes Store.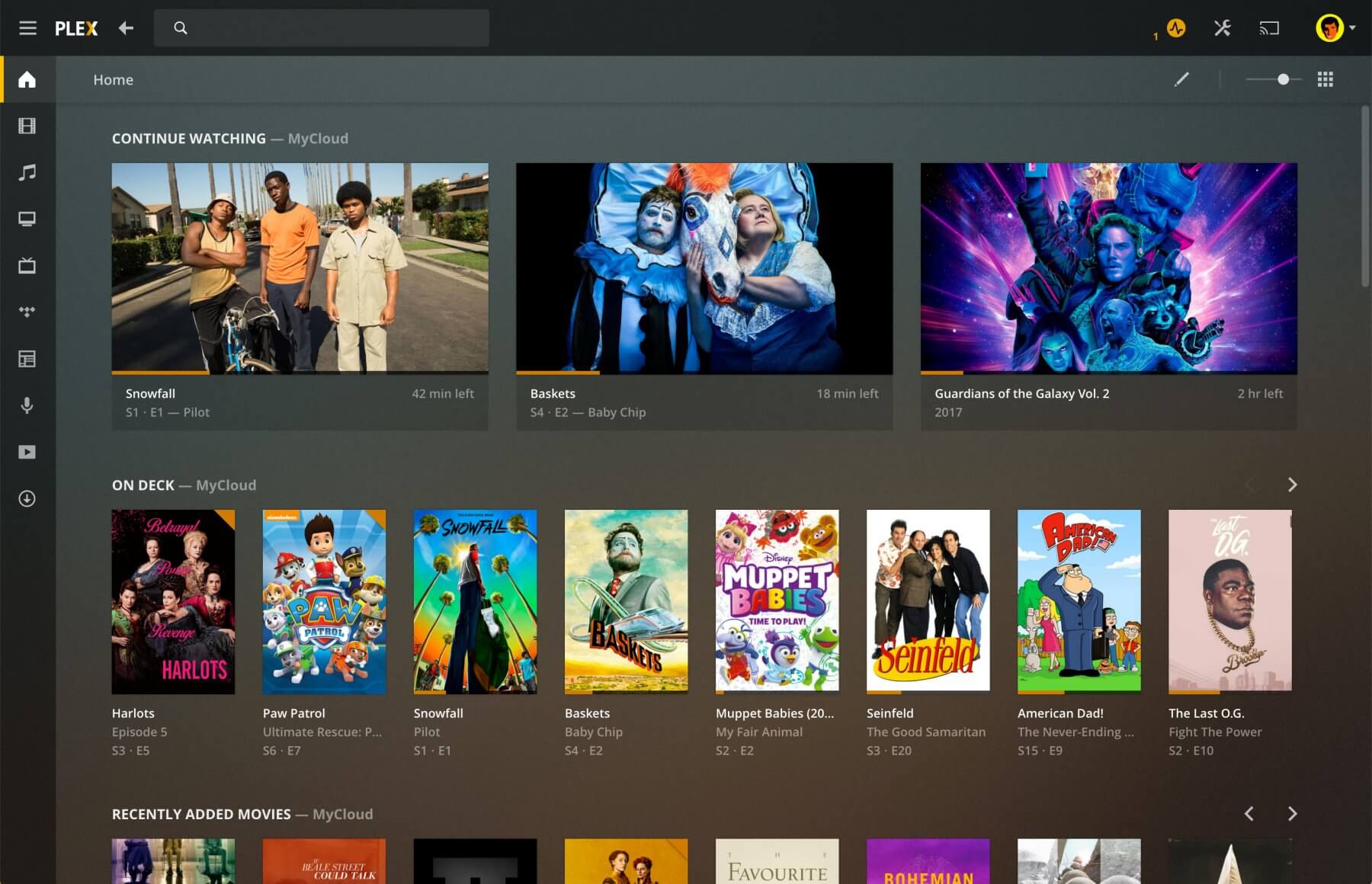 4. Use your old Mac to watch or play media
File and media servers aren't the only potential uses for an older Mac; you can use old Macs for consuming entertainment as well.
For example, you can watch movies on your Mac, and you can use the Music app (or iTunes app, if you have a really old version of Mac OS X) to play music. If you have on old Mac, why not dedicate it to media consumption? Sure, a 13″ MacBook won't be big enough to watch in the living room, but you could use it in the kitchen or in bed. Or you could set up an old iMac in the family room, with the Music app running, to provide music for parties and laid-back evenings. You could even take an old MacBook with you on road trips or camping excursions and use it to play movies or TV shows you've copied to the internal drive, rather than bringing along a portable DVD or Blu-ray player and discs.
5. Use your Mac to run classic apps and games
Depending on your Mac's age and what macOS versions it can run, it could be useful as a special kiosk for running old Mac apps and video games that aren't compatible with recent Macs.
If you're not sure which macOS versions can work on your Mac, you can find out by looking up your Mac model on EveryMac.com or in Mactracker (a free download from the Mac App Store).
Run Mac OS 9 on your old Mac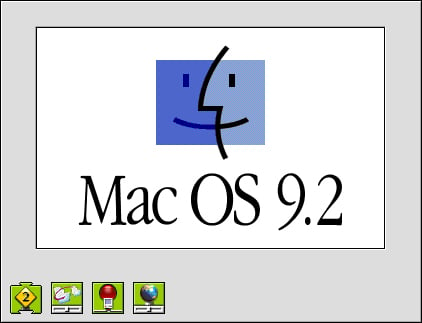 If you have a Mac that was manufactured between about 1994 and 2003, it might be able to run Mac OS 9 natively. Many apps from that era are available for download via sites like Macintosh Garden, including the 1999 Grolier Multimedia Encyclopedia, and literally hundreds of games and educational titles. A few popular Mac video games from that era include The Oregon Trail II, SimCity 2000, and Star Wars: Dark Forces.
If software from the pre-Mac OS X age interests you, be sure to check out our article about classic Mac OS 9 software (including how you can still run it on 2003–present Macs, under emulation).
Run older Mac OS X versions on your old Mac
Certain versions of Mac OS X have removed technologies that enabled the use of older software, so you may want to keep an older Mac around to run the final OS version that included a certain compatibility layer.
For example, Mac OS X 10.4 Tiger was the final macOS version to include the Classic Environment, which effectively allowed classic Mac OS 9 apps to run within Mac OS X.

Mac OS X 10.6 Snow Leopard was the final macOS version to include Rosetta, an emulation layer that allowed Macs with an Intel processor to run software designed to run on Macs with a PowerPC G3, G4, or G5 processor. (Today, Apple reuses the Rosetta brand name for Rosetta 2, a compatibility layer that enables software designed for Intel Macs to run on modern Macs with Apple silicon processors, i.e. M1 or M2.)
Another important macOS version for software compatibility was macOS Mojave (10.14), the final version that could run 32-bit Intel apps. The first Intel Macs that Apple released in 2006 had a Core Solo or Core Duo processor, which had a 32-bit x86 architecture. Subsequent Intel Macs had a 64-bit architecture and could run both 32-bit and 64-bit apps. This may seem a bit confusing; see our article on 32-bit and 64-bit apps for further explanations. The main thing to know is that older Mac OS X apps and games, including some popular games from the Steam store, were designed to run on early Intel Macs and only contained 32-bit code, and couldn't run anymore beginning with macOS Mojave's successor, macOS Catalina.
6. Use your old Mac as a Chromebook
ChromeOS is a browser-based operating system developed by Google for use on low-cost computers. Almost everything is stored in the cloud, so you don't need much local storage; you only need 16 GB, along with 4 GB RAM. ChromeOS Flex is the version that you can install on an old Mac; all you need is an 8 GB USB drive; you can even run ChromeOS Flex from a USB drive, so you don't have to install it on your Mac's internal drive.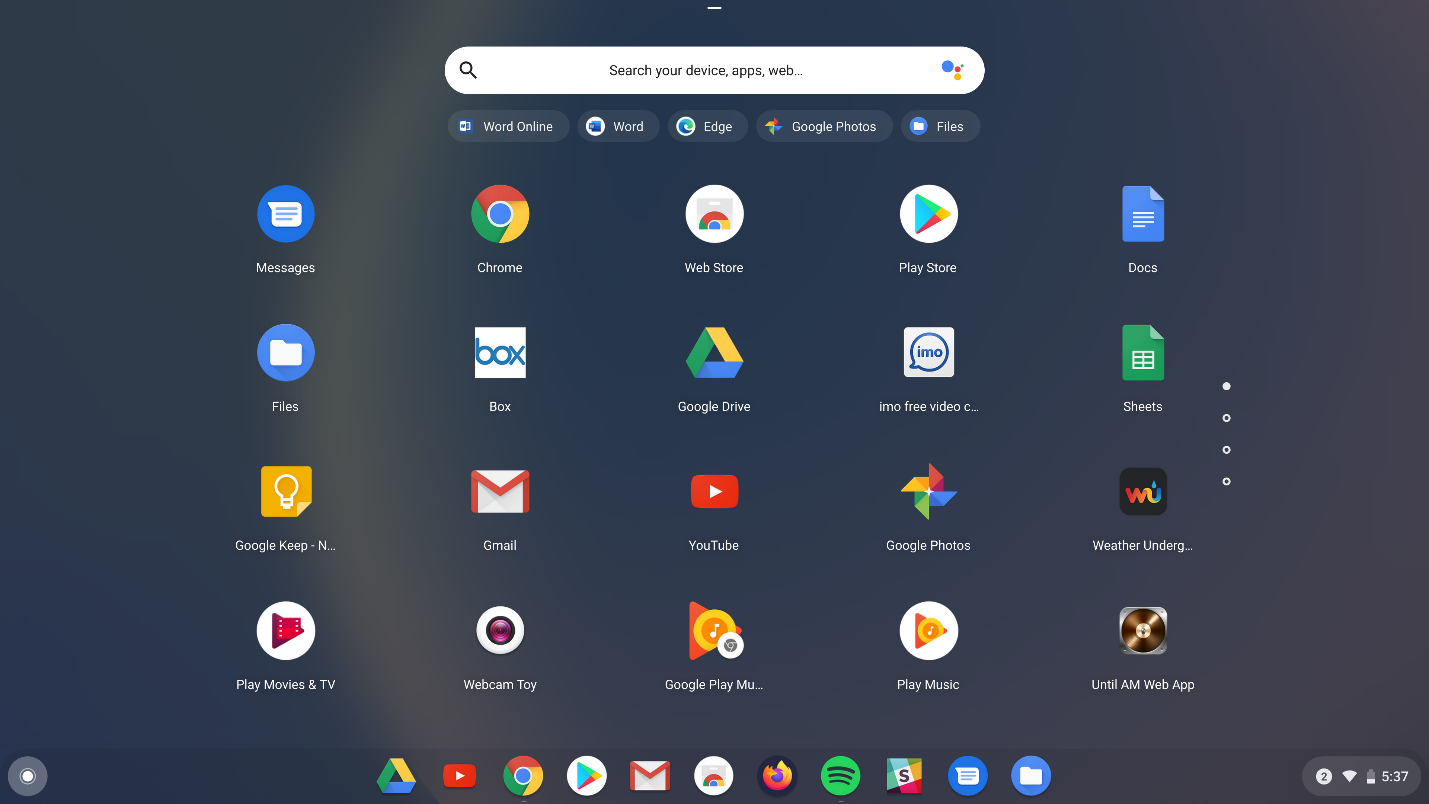 Google says that the following Macs are supported:
MacBook: Mid-2010 and later (Intel)
iMac: Mid-2010 and later (Intel)
MacBook Air: Mid-2012 and later (Intel)
MacBook Pro: Mid-2012 and later (Intel)
Mac mini: Late 2014 and later (Intel)
Some people have gotten ChromeOS Flex to work on other Macs, but it only works on Macs running Intel processors, not Apple's newer M-series processors. (Of course, all M1 and M2 Macs can run the latest version of macOS.)
ChromeOS is widely used in schools, so you may want to do this for a child who is using a Chromebook at school so they have the same interface on a home computer. But even for adults, this provides basic apps and services, such as web browsing, Google Docs, and others.
7. Install Linux on your Mac
Linux is a generic term for a class of alternative operating systems for Macs and PCs. Linux is more complicated than the browser-based ChromeOS, but it's also a bit more Mac-like.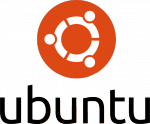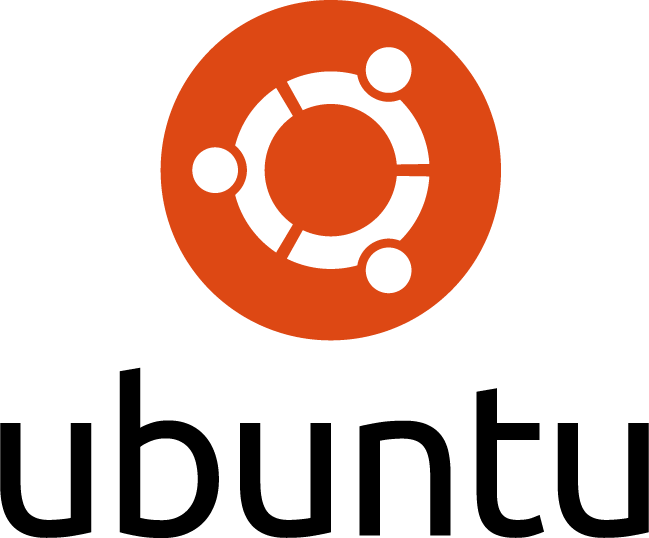 You can install any of a number of Linux distributions ("distros") on an old Mac, potentially enabling it to continue to get OS updates (albeit for a third-party OS, not an Apple OS). These days, it can be a pretty simple process, at least for some distros like Ubuntu Linux that offer a step-by-step installation guide.
If you're interested in learning ethical hacking, you may want to check out Kali Linux. There are many tutorials available online for getting to know the hacker tools that come preinstalled with this distro.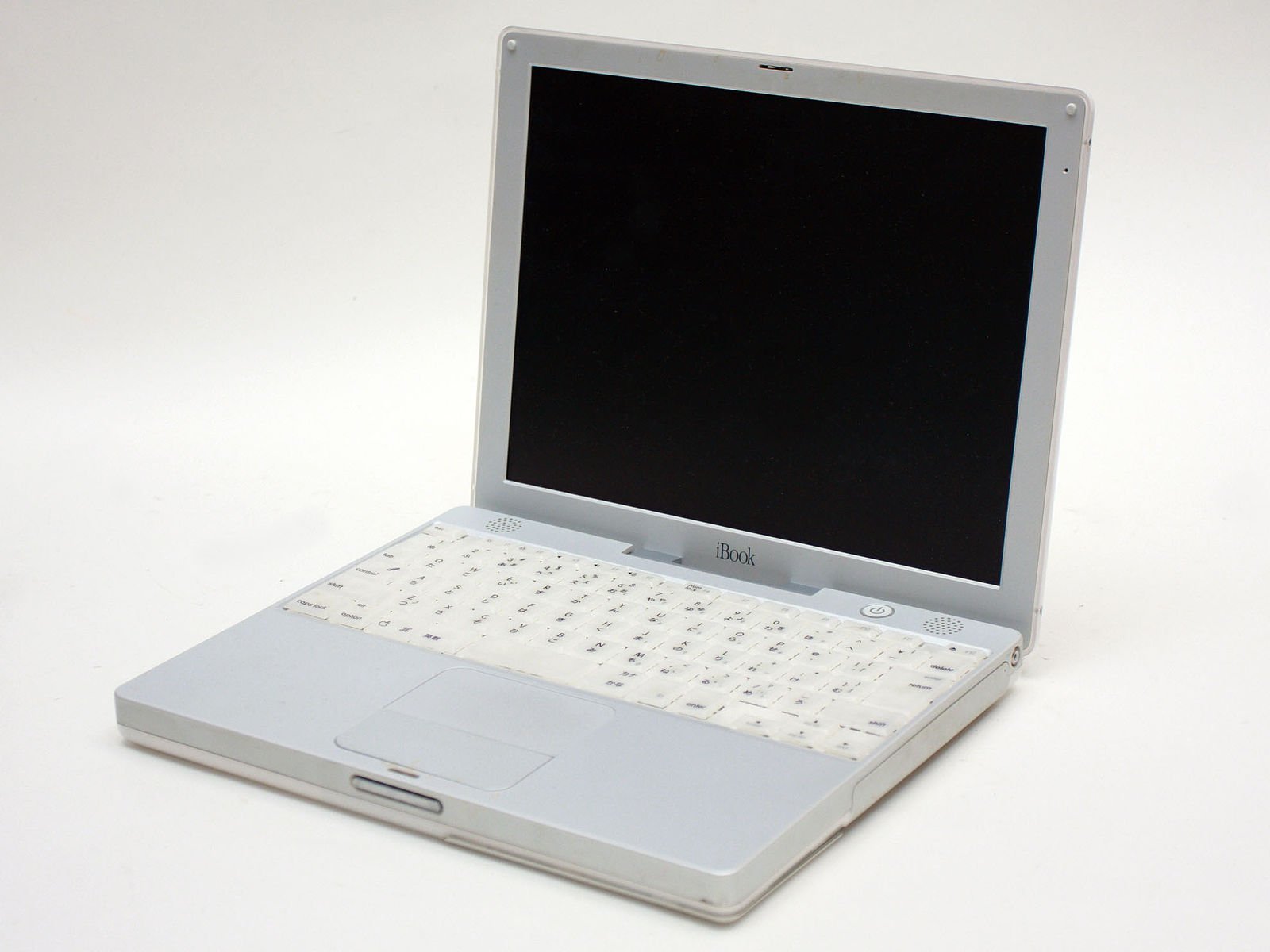 If your Mac is old enough to have a G3, G4, or G5 processor (e.g. an iBook, PowerBook, or other pre-2006 Mac model), you may need a specialized PowerPC version of Linux. Gentoo and Debian have each released updated PPC versions of their distros within the past year.
8. Give your old Mac to a school or charity
It can be helpful to donate your old Mac to a local school, charity, or non-profit organization, but only if they're savvy enough to know how to use it. If the Mac is too old to officially get security updates from Apple, and the organization doesn't have an IT person who knows how to manage it, then this could pose risks to them. However, many schools use Chromebooks, so donating a Mac on which you've preinstalled ChromeOS Flex (see above) could be beneficial.
Check with your preferred local educational institution or charitable organization to see whether they would accept the Mac that you're looking to donate. And before you donate it, make sure to follow these best practices to securely prepare your Mac for being given away.
9. Trade it in, sell it, or recycle it
Even if you find a clever use case for your old Mac, eventually you'll need to get rid of it. If you can't find a local organization that will accept it as a donation, you may consider trading it in, selling it, or recycling it instead. Again, be sure to follow these best practices before selling or recycling your Mac.
Trade-ins and Mac buy-backs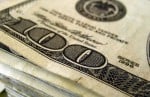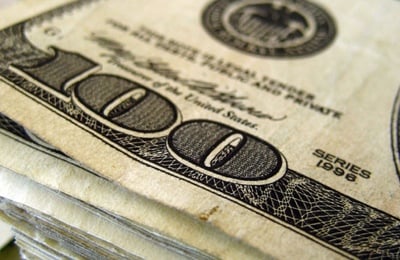 Sometimes you can trade in an older Mac for a discount on a newer one. There's an official Apple Trade In option available in some regions. Once you've chosen a new Mac you want to buy from Apple's online store, you provide Apple with your device's serial number, and Apple will tell you its trade-in value (or, if it's too old, they'll offer to recycle it for you).
Alternatively, third parties such as Best Buy, BuyBackWorld, GadgetGone, Gazelle, ItsWorthMore.com, SellYourMac, or others may offer you something for your Mac. They may or may not offer as much money as Apple, or as much as you could potentially make if you were to sell it yourself.
Sell your Mac yourself

If a trade-in offer doesn't match what you think your Mac is worth, you might consider selling it on your own, for example through Craigslist, eBay, or Facebook Marketplace. Apple hardware tends to hold its resale value much better and much longer than electronics from many other manufacturers.
However, selling a Mac on your own might be more trouble than it's worth. You'll need to to take decent photos and accurately describe the technical details of your Mac if you want to receive top dollar for it. Also, in the interest of full disclosure, you may want to state in your listing if your Mac cannot officially run the latest macOS version, which might deter some potential buyers.
If you're thinking about selling your Mac to a stranger in your local community and would meet up with them in person, there are also personal safety risks that you need to consider.
Recycle your old Mac
If all else fails, recycle your old Mac. Apple's Recycling Program will take care of it, dispose of it correctly, and recover any useful materials. Take your old Mac to any Apple Store and they'll recycle it responsibly.
You could, of course, give your old Mac to a friend or family member, but if it's really old, it's not a good idea to give it to someone who won't understand the potential security and privacy risks.
With the above ideas, you can find something to do with just about any old Mac.
Got any other ideas? Share them in the comments below.
How can I learn more?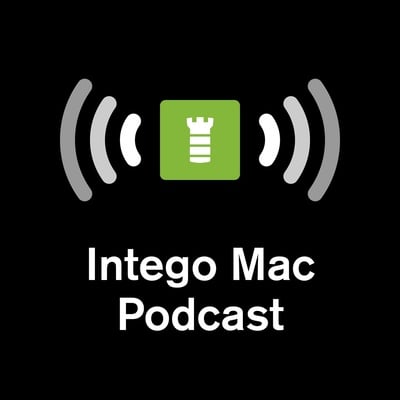 Each week on the Intego Mac Podcast, Intego's Mac security experts discuss the latest Apple news, security and privacy stories, and offer practical advice on getting the most out of your Apple devices. Be sure to follow the podcast to make sure you don't miss any episodes.
You can also subscribe to our e-mail newsletter and keep an eye here on The Mac Security Blog for the latest Apple security and privacy news. And don't forget to follow Intego on your favorite social media channels: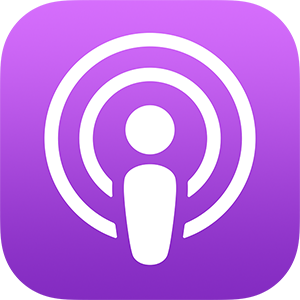 About Kirk McElhearn
Kirk McElhearn writes about Apple products and more on his blog Kirkville. He is co-host of the Intego Mac Podcast, as well as several other podcasts, and is a regular contributor to The Mac Security Blog, TidBITS, and several other websites and publications. Kirk has written more than two dozen books, including Take Control books about Apple's media apps, Scrivener, and LaunchBar. Follow him on Twitter at @mcelhearn. View all posts by Kirk McElhearn →