How to choose the right Mac for your use case
Posted on April 22nd, 2021 by Kirk McElhearn

Apple's Mac product line has changed a lot recently, and if you're looking for a new Mac, you have a number of options to consider. For some, it's a simple choice, but for others, the choice can be more complex.
You may need a desktop Mac, and you currently have four options for that type of computer. If you want a laptop, then you have three options. But you might want to use a laptop on your desk as well, increasing the number of possibilities. In this article, I'm going to help you choose which Mac you need according to your use case.
Apple's new M1 processors
The biggest change regarding the choice of new Macs is the recent release of Macs running Apple's M1 processors. Apple's initial presentation of these new computers was so stunning that Mac users couldn't believe what they were seeing. The speed and power consumption promised was unexpected, and this has borne out in benchmarks and real world usage.
These models feature a processor with eight cores; think of a core as a mini-processor. Much of the work we do uses just a single core, but demanding tasks use multiple cores working simultaneously. We can expect Apple to soon have 16-core processors, which will be even faster, and perhaps 32-core processors in the near future.
Because of this, you may either want to get one of the new M1 Macs – for now, these are the 24" iMac, the MacBook Air, the 13" MacBook Pro, and the Mac mini – or you may want to wait until other new models with these processors are available. If you need a Mac now, and you want the latest technology, then you can only choose from these three models, but if you can wait, we will certainly see new models soon.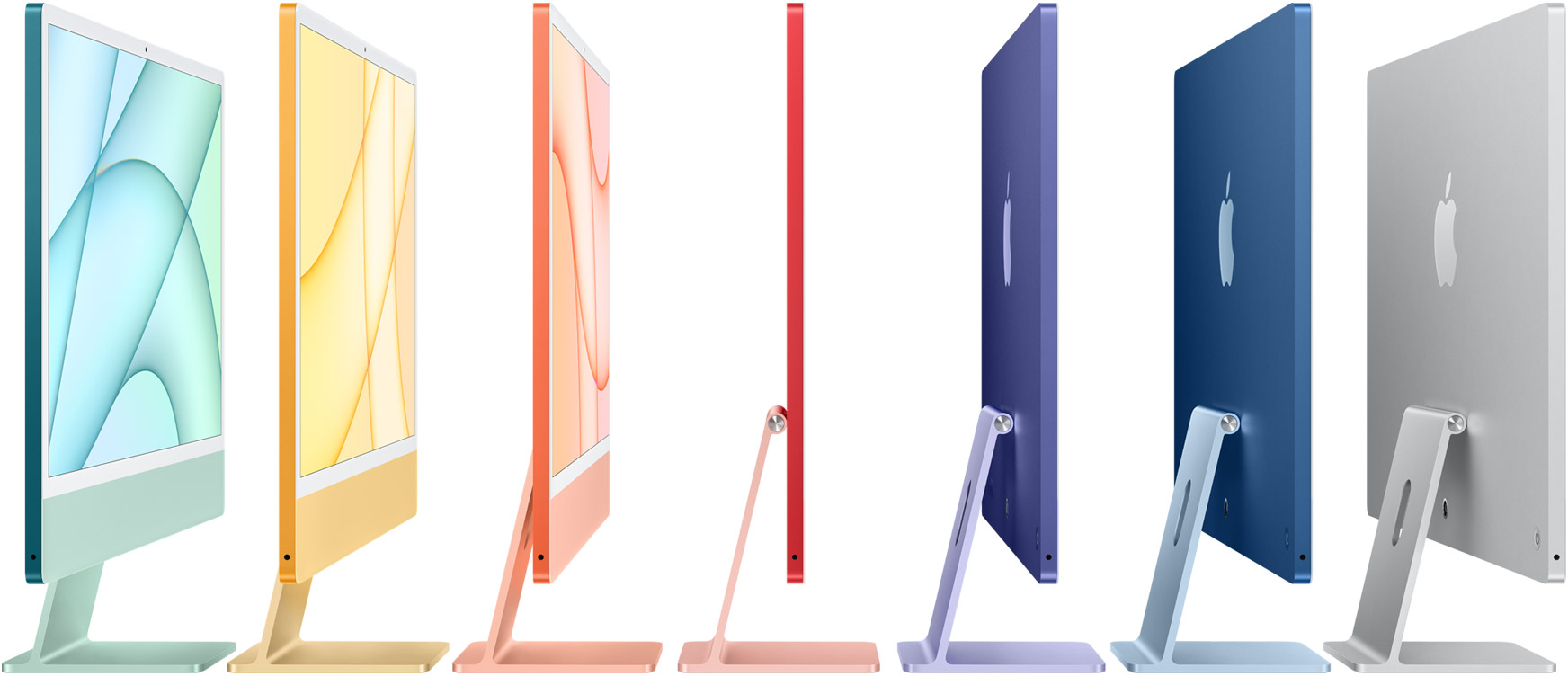 M1 iMacs come in seven colors.
One important point: if you depend on software that has not been and won't be updated to work well on Apple's M1 processor, or if you absolutely need a Mac with an Intel processor, because you want to also be able to run Windows on your Mac using Boot Camp, then now is the time to get one. Soon, all Macs will have Apple's processors.
Cost
If money is no object, and you need a workhorse, then don't waste too much time. Go for the Mac Pro At $5,999 and up, this is the Rolls Royce of the desktop Mac, and you can configure it to a staggering cost – over $50,000 – if you want it to be lightning fast, with lots of RAM and SSD storage.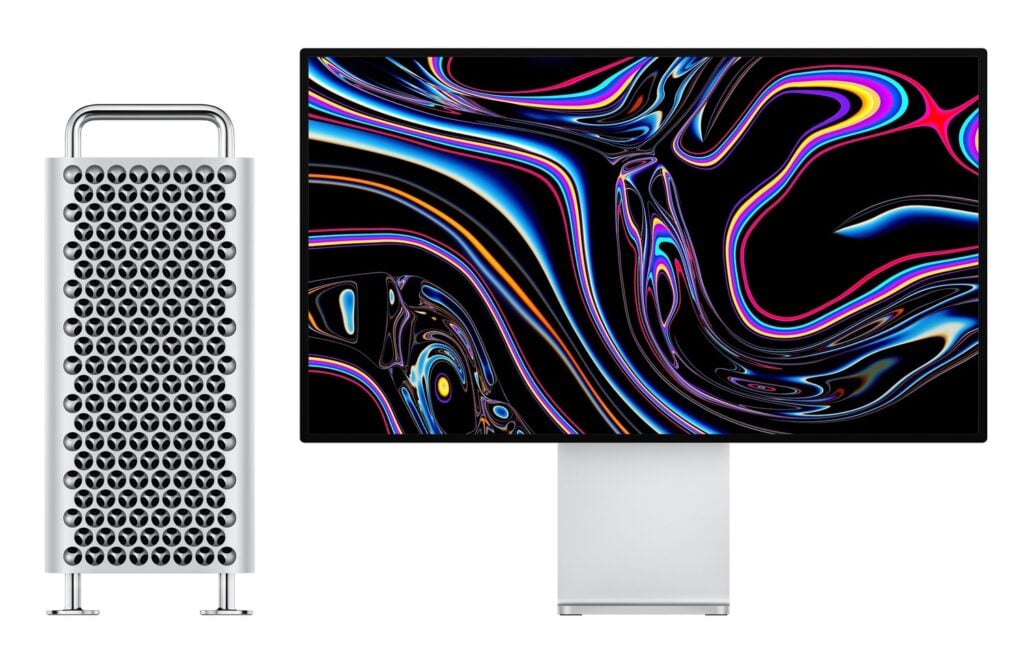 The Mac Pro with Apple's Pro Display XDR.
On the laptop side, the high end is the 16" MacBook Pro which starts at $2,399, and its price rises if you add the fastest processor, more RAM and extra storage. It's possible to configure a 16" MacBook Pro to cost over $6,000. (I discuss RAM and storage below.)
However, with the arrival of the new M1 Macs, is it worth dropping that much money? In benchmarks, even the base $999 MacBook Air is faster than the Mac Pro in single-core operations, and the multi-core benchmarks put it just behind the Mac Pro. All of the currently available M1 Macs blow away models that cost many times their price.
Naturally, you don't buy a Mac Pro just for the speed, but also for the ability to add copious amounts of RAM, tons of storage, potentially use it with high-speed networking cards, and much more. Paired with Apple's $5,000 Pro Display XDR, this is the ultimate workstation for high-value digital creation. If you need the Mac Pro, you know you need it. (Spoiler: most of us don't need it, but there are those for whom it's an essential tool.)
What do you use your Mac for?
Do you just use a Mac for browsing the web, sending email, perhaps streaming music or playing simple games? If so, you don't need to buy the most expensive Mac. However, if you're a serious gamer or if you shoot a lot of videos or edit photos, then you'll want to Mac that can handle the load. (Spoiler: any M1 Mac can handle pretty much anything you throw at it.)
And do you want portability? If so, how much weight are you willing to carry around? Do you want a computer that you can use on your desk but that you can fold up when you don't need it? Today's laptops can offer the best of both worlds for many people. Even if you find the display a bit small for home or office use, you can connect an external monitor, but you can put it out of the way when you aren't using it and don't want to see it.
If your computer usage is fairly light and if there are no special apps you need – and if you don't need to work with lots of files that you copy to and from your computer – you might even want to consider an iPad.
Desktop Mac Pros and Cons
If you work at a desk – at home or in an office – and don't need a portable computer, then the iMac is the best choice. You can opt for the 24" or 27" model, depending on how big a display you need. (Apple is still selling a non-retina 21.5" iMac model; don't buy it.) It's worth noting that while the 24" iMac was refreshed in April 2021, and ships in mid-May, to the new M1 processor, the 27" iMac is still the 2020 model with Intel processors. Apple upgraded the smaller iMac from 21.5" to 24", and it's likely that the 27" model will become a 30" iMac, when they get around to it. My guess is that we'll see a refresh for this iMac, in the same style of the smaller model, around the middle of the year, likely at Apple's Worldwide Developer Conference. And perhaps we'll see M2 processors, which will not only be faster, but which will support more RAM. The M1 processor is only available with up to 16 GB. So if you can wait, you should.
There are two other desktop options for the Mac: the Mac Pro, which I discuss at the beginning of this article, and the Mac mini, which was updated with Apple's M1 processor. Everything I said above about the speed of the M1 Processor applies as well to the Mac mini; all of the current M1 Macs have exactly the same processor.
The current Mac mini is a great deal: it's one of the fastest Macs ever, and it starts at $699. It's small and quiet, and only requires that you add your own peripherals. Apple still sells a Mac mini with an Intel processor: it's $1,099, and if you need a small desktop Mac with an Intel processor, it's currently your only option.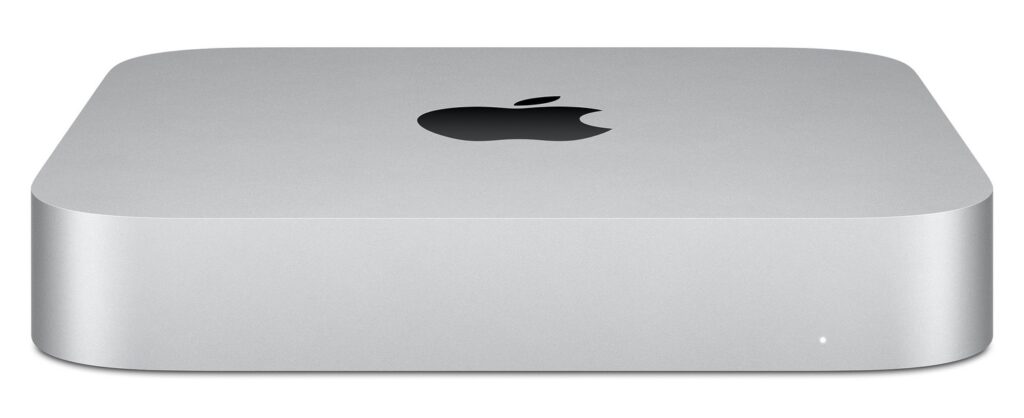 The Mac mini.
Mac Laptop Pros and Cons
Apple has two laptop lines: the MacBook Air and the MacBook Pro. The MacBook Air comes in a 13" model, and the MacBook Pro is available in 13" and 16".
The MacBook Air is one of the four current M1 Macs, and as such, it's a great choice for anyone who wants a powerful, yet inexpensive Mac. It's slightly lighter than the 13" MacBook Pro – also an M1 Mac – and the main difference is that the MacBook Pro has a Touch Bar. This feature is loved by some and hated by many and increases the price of the MacBook Pro substantially. If you do find the Touch Bar useful, you might want to lean in that direction. But the base MacBook Air costs $999 and the MacBook Pro starts at $1,299.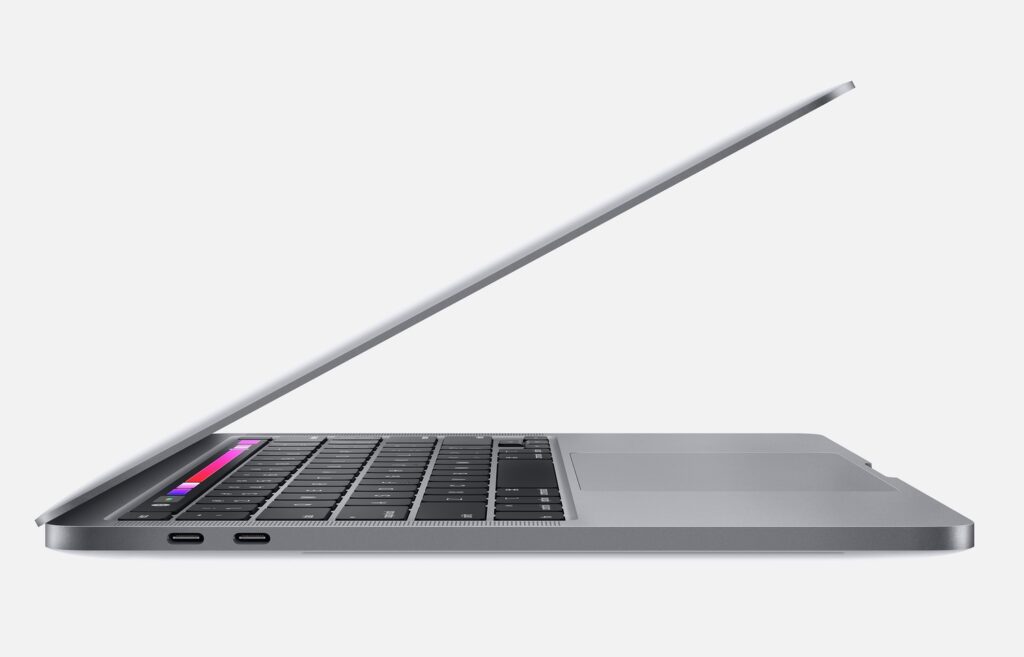 The 13" MacBook Pro.
As far as usage, the two models are essentially identical. They both have the same processor, offer the same amounts of RAM, and each has only two USB-C / Thunderbolt ports. It's worth noting that the MacBook Air is fanless, so makes no noise. Part of the reason for this is the fact that Apple's M1 processor is so power-efficient that it doesn't give off much heat. So if you want a quiet Mac, the MacBook Air is for you.
But, for some, the 13" display isn't big enough. In that case, the only option is the 16" MacBook Pro, which has an Intel processor paired with a much larger and heavier body.
Apple still sells two MacBook Pros with Intel processors: the 13" starts at $1,799, and the 16" – this model isn't yet available with an M1 processor – starts at $2,399. One advantage of these Intel-based laptops is that they have four Thunderbolt ports, so if you regularly work with multiple peripherals, you might want to consider buying one of these. And, as mentioned above, you may need a Mac with an Intel processor, and this may be your last chance to get one.
Storage and RAM
Apple makes a lot of money on its build-to-order models where you add storage and RAM to your Mac. For example, if you buy the 13" MacBook Pro with 8 GB RAM, its base price is $1299. If you want to add another 8 GB RAM to it, that's $200 more. To double the storage from 256 GB to 512 GB, that's another $200. With the maximum 16 GB RAM and 2 TB SSD storage, that computer is now $2,299.
Think wisely about how much money you're going to put into extras. Additional storage may be tempting, but at a cost: if you want a 2 TB SSD in a 13" MacBook Air or MacBook Pro, count an additional $800. (To be fair, a couple of years ago, 1 TB cost the same price.)
Do you really need extra RAM and storage? You can't add RAM yourself to any but the Mac Pro or 27" iMac, so you need to decide how much you need when you buy your Mac. For most people, 8 GB RAM is sufficient; if you use apps that need more RAM, you probably already know that. (And if you really need a lot of RAM, then the 27" iMac lets you buy third-party RAM and upgrade it at a much lower cost than when you buy it from Apple.)
Yet the arrival of the M1 Macs has changed this calculation. Their processors and on-board RAM are so well optimized that an 8 GB model may be sufficient for all your needs. I bought the base MacBook Air, and, for the first time ever, I stuck with the default RAM, just 8 GB. I've been able to use this with the most demanding tasks that I perform, and the computer doesn't even blink.
As for storage, one rule of thumb is to look at your computer today and see how much you use, then double that amount. Because over the lifespan of the computer, your apps will get larger, you'll have more photos, more music and more videos. However, if you have a very large music or video library, you may not need to pay for extra storage; with a desktop Mac, you can use an external drive. External SSDs are inexpensive, and take up little space, so if you need, say, 1 TB of passive storage, that's your best option. (See this article for more on choosing the right type of drive.)
One Way to Save Money
You may be able to save money by checking out the Refurbished and Clearance section on Apple's online store. Here you'll find Macs and other Apple products at generally 15% off. These may be last year's models, but they benefit from the full Apple warranty and you can even buy AppleCare protection. I've bought Macs like this and they are a good way to save money. You don't have any configuration options, though, so you need to find a Mac that matches your needs. At the time of this writing, Apple is selling a number of the new M1 Macs on their refurbished page.
There are lots of options for Macs today, covering a wide range of of size, weight, power, and price, but there are also new Macs coming soon with Apple's own processors. Given how fast and power efficient these new Macs are, it's a good time to buy, if one of the four available models suits your needs.
How can I learn more?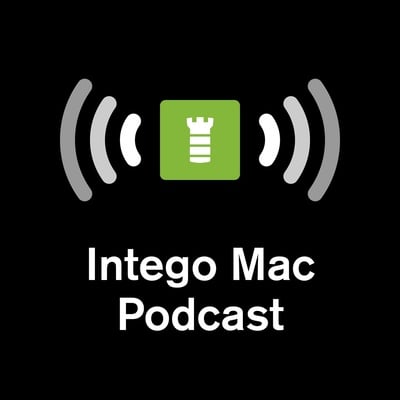 Each week on the Intego Mac Podcast, Intego's Mac security experts discuss the latest Apple news, security and privacy stories, and offer practical advice on getting the most out of your Apple devices. Be sure to follow the podcast to make sure you don't miss any episodes.
You can also subscribe to our e-mail newsletter and keep an eye here on Mac Security Blog for the latest Apple security and privacy news. And don't forget to follow Intego on your favorite social media channels: Facebook, Instagram, Twitter, and YouTube.
About Kirk McElhearn
Kirk McElhearn writes about Apple products and more on his blog Kirkville. He is co-host of the Intego Mac Podcast, as well as several other podcasts, and is a regular contributor to The Mac Security Blog, TidBITS, and several other websites and publications. Kirk has written more than two dozen books, including Take Control books about Apple's media apps, Scrivener, and LaunchBar. Follow him on Twitter at @mcelhearn. View all posts by Kirk McElhearn →