Recommended + Security & Privacy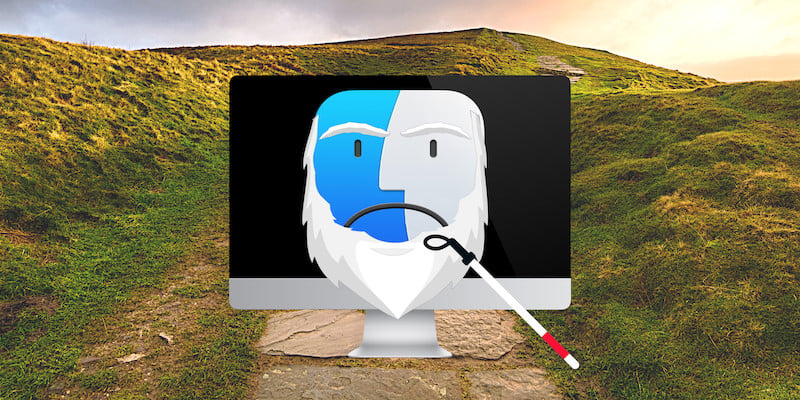 Macs can last a long time. Most people don't feel the need to upgrade their computers often, so it's not uncommon to see people using ten-year-old Macs.
Unless you regularly perform processor- or graphics-intensive tasks, such as photo editing, video editing, music production, or gaming, a Mac from several generations ago will be sufficient for your computing needs. After all, it takes very little computing power to check your email, visit websites, and to do most other common tasks.
But if you keep using a Mac for too long, it may become unsafe to use. Here's why—and how to know when your old Mac is dangerously out of date. And it's not all doom and gloom; we'll also discuss how you can breathe new life into an old Mac. (See also our article about when old iPhones become unsafe to use.)
In this article:
Why can an old Mac be unsafe to use?
While it can be satisfying to use an old Mac for many years to get the most out of your investment, it can also be unsafe. If your Mac cannot run the latest version of macOS, it won't get all the security updates it needs. Apple regularly updates the current version of macOS to patch vulnerabilities, but, in our research, we have found that Apple frequently does not fix some known vulnerabilities in previous versions of its operating systems, even the one just prior to the current version. So while you may still get security updates from Apple, they may in reality be only partial patches that only address a portion of known vulnerabilities.
If you have a Mac that supports macOS Ventura, and haven't yet updated, you should do so. Using an even a months-outdated version of macOS puts you at risk for many serious vulnerabilities and security threats.
Why some people avoid upgrading—often unaware of the risks
Some folks may maintain an older version of macOS specifically to run software that hasn't been updated for compatibility with the latest macOS version. For example, this may be the case for older Intel apps that do not support a 64-bit operating system. If you have an app like this, and it's important enough to you, you may have stayed behind an old version of macOS to continue using this app.
Others, who use Macs as home media servers, are still running 2018's macOS Mojave because they didn't want to stop using iTunes. Apple split iTunes into a number of separate apps the following year with macOS Catalina. Mojave users recently got a wake-up call when Mozilla announced that its Firefox browser will no longer support macOS Mojave starting next month.
Staying behind on an old macOS version can be risky. In part, this is because many of the vulnerabilities that Apple patches in macOS security updates affect WebKit, the rendering engine used by the Safari web browser, Mail, Messages, and other apps.
If you are using a Mac with an older version of macOS and never connect to a network, then you are not at risk from Internet threats. But if your Mac is on a wired or wireless network that's connected to the Internet, you could be at risk from a number of vulnerabilities that have been actively exploited in the wild. Even if you never use a browser or email app on that computer, there have been "zero-click" vulnerabilities that can potentially infect a Mac via an unsolicited incoming iMessage, for example.
Which Macs can run the latest version of macOS?
To find out if your Mac is safe to use, you need to see which version of macOS it can run. At the time of this writing, in mid 2023, the current version is macOS Ventura. This operating system runs on the following Macs:
iMac: 2017 or newer
iMac Pro: 2017
MacBook: 2017
MacBook Air: 2018 or newer
MacBook Pro: 2017 or newer
Mac mini: 2018 or newer
Mac Pro: 2019 or newer
Mac Studio: 2022 or newer
macOS Sonoma, due to be released in the fall of 2023, supports the following Macs:
iMac: 2019 or newer
iMac Pro: 2017
MacBook Air: 2018 or newer
MacBook Pro: 2018 or newer
Mac Mini: 2018 or newer
Mac Pro: 2019 or newer
Mac Studio: 2022 or newer
You'll notice the only changes in this list affect the iMac and MacBook Pro. For both of these computers, Apple has dropped support for one or two years of devices. Apple has stopped supporting all devices released in 2017, with the exception of the iMac Pro.
How can you keep an older Mac running longer, safely?
If your Mac has not had any hardware issues, it's quite possible to run it for ten years or more. It may be a bit sluggish with modern apps, and you may find yourself limited on onboard storage. But many older Macs allow you to replace their drives; it's a good idea to replace any spinning disk with an SSD for vastly increased performance. Upgrading to a new SSD can also help you avoid sudden drive failure and data loss; hard drives typically only have a three-to-five year warranty, and they are increasingly likely to fail the older they get.
If you have an Apple laptop, and the battery has died, Apple can replace the battery for you. Apple currently offers battery replacements for Mac laptops as old as 2015.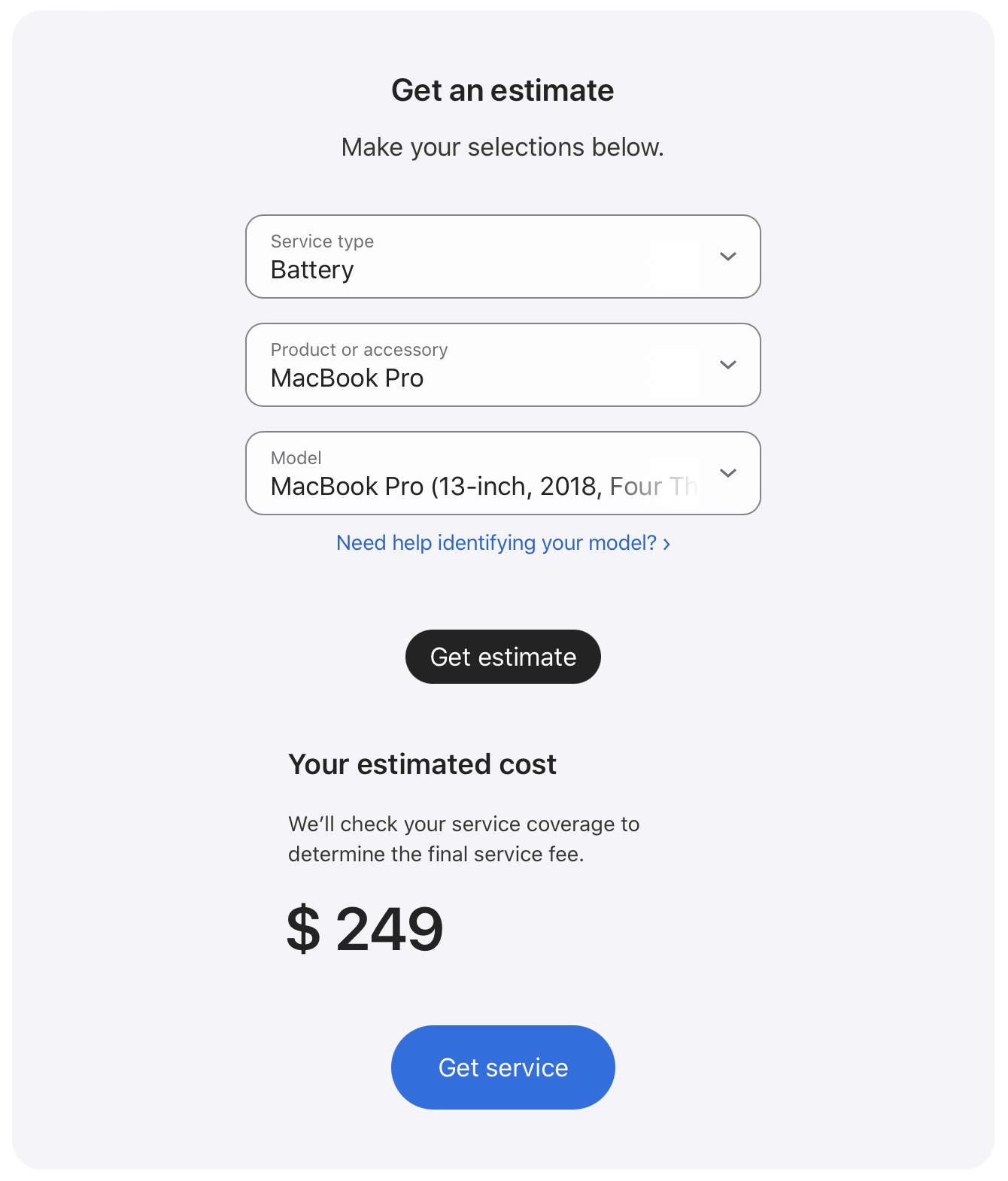 Even if your Mac has hardware issues, you may be able to get it repaired. Apple labels its Macs "vintage" or "obsolete" according to their age, and parts should be available for vintage Macs for up to seven years after Apple has stopped selling those models. At the time of this writing, in mid 2023, parts are available for Macs first released in 2015 or 2016, with one exception: the 2012 Mac Pro, which can still be repaired.
How to upgrade an unsupported Mac to the latest macOS version
It is possible to use software, called OpenCore Legacy Patcher, to install the current version of macOS on unsupported Macs. This software (OCLP for short) currently supports Macs as old as 2008 (and even one from 2007, if you upgrade the CPU).
This software can be a bit complicated to set up, but that setup is mostly a one-time process. OCLP downloads drivers needed for older hardware, and injects them into memory when your Mac boots. There are some limitations to running this software; not all features in newer operating systems will work. Some features require specific hardware on Macs to function, and this cannot be replaced by software. But the main elements of macOS will function as expected.
The team behind OpenCore Legacy Patcher is currently working on support for macOS Sonoma. Apple's new macOS is due for release in the fall of 2023 (which typically means around October). There will likely be a Sonoma-compatible OCLP update within a few months after the release of Apple's new operating system.
How to Install macOS Sonoma on Unsupported Macs, for Security Improvements
Is it safe to use an old Mac offline?
If you can't upgrade your old Mac to the latest operating system—or, if you're intentionally keeping an old macOS version installed to retain compatibility with old software—you might wonder whether it's safe to at least use the Mac offline. Is it okay to have it connected to your home network? Or should you leave it completely disconnected?
As we mentioned earlier, even if you don't use it for browsing or email, there's still the possibility of zero-click remote exploits infecting your Mac, for example via a rogue iMessage. Is it likely to happen to you? Not very, but it is possible.
How to avoid zero-click remote exploits, and nearby remote attacks
What if you leave Wi-Fi disconnected, and don't plug your Mac into a wired Ethernet network? That's certainly a lot safer; you won't need to worry about remote exploits from the Internet.
What about remote attacks from someone nearby? If you leave Wi-Fi or Bluetooth enabled, it's theoretically possible that someone within wireless range of your Mac could try to remotely exploit a known vulnerability to break into it, but that's very unlikely to happen. If you're really concerned about this, leave both Wi-Fi and Bluetooth completely disabled—not just disconnected. This means you won't be able to use a Bluetooth mouse or keyboard, so be sure you have USB ones instead. Just about any USB keyboard and mouse should work fine with your Mac, even if they're made for Windows PCs.
An old Mac still has value, even when it's completely offline
There are a lot of great use cases for keeping an old Mac offline, if you can't upgrade to the latest macOS. Perhaps the best offline use case is to run classic apps and games that don't require network access.
Check out the "Use your Mac to run classic apps and games" section of our article on 9 things you can do with an old Mac. Depending on your Mac's vintage, you may be able to run classic Mac OS 9 apps including educational and entertainment titles that are still great after all these years. Or you may be able to run older Mac OS X games from the Steam store that aren't compatible with today's macOS.
If you can't find a practical use for your old Mac, you can always securely erase its drive and trade it in, sell it, or recycle it.
It's entirely possible to keep using an old Mac, but make sure it's not vulnerable to known security issues. If you want to be as safe and secure as possible online, but you don't want the hassle of upgrading an unsupported Mac to the latest macOS using OpenCore Legacy Patcher, then the only other practical option is to get a new Mac.
How can I learn more?
See also our related article, When does an old iPhone become unsafe to use?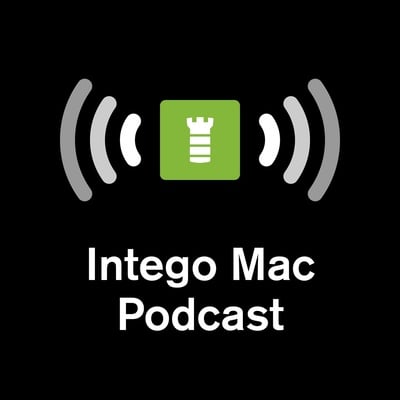 Each week on the Intego Mac Podcast, Intego's Mac security experts discuss the latest Apple news, including security and privacy stories, and offer practical advice on getting the most out of your Apple devices. Be sure to follow the podcast to make sure you don't miss any episodes.
You can also subscribe to our e-mail newsletter and keep an eye here on The Mac Security Blog for the latest Apple security and privacy news. And don't forget to follow Intego on your favorite social media channels: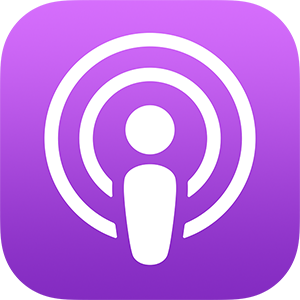 Header graphic credits: iMac image by Rafael Fernandez (CC BY-SA 4.0); "Stairway To Heaven?" image by Richard Walker (CC BY 2.0); cane via Twemijo 12.1.6 (CC BY 4.0); beard by OseBoi (free); macOS Finder icon is a trademark of Apple, Inc.
About Kirk McElhearn
Kirk McElhearn writes about Apple products and more on his blog Kirkville. He is co-host of the Intego Mac Podcast, as well as several other podcasts, and is a regular contributor to The Mac Security Blog, TidBITS, and several other websites and publications. Kirk has written more than two dozen books, including Take Control books about Apple's media apps, Scrivener, and LaunchBar. Follow him on Twitter at @mcelhearn. View all posts by Kirk McElhearn →