Install macOS Ventura Beta in a Virtual Machine on an M1 or M2 Mac with UTM
Posted on by Kirk McElhearn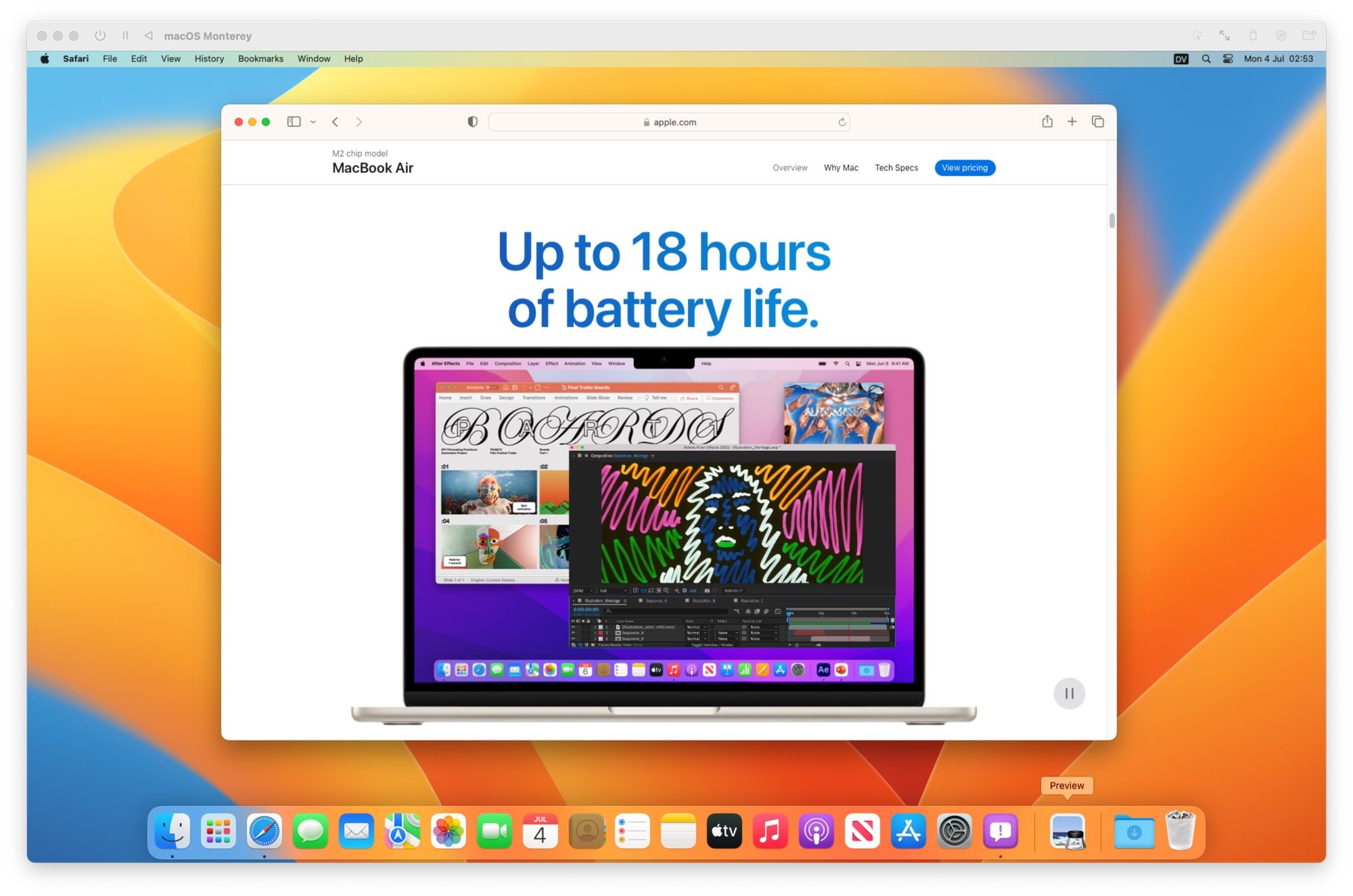 We recently looked at how you can use UTM to run Windows 11 on your M1 or M2 Mac for free. UTM is free, open-source virtualization software, that allows you to run other operating systems on your Mac. In addition to allowing you to run Windows, Linux, and even MacOS 9.2, you can also install macOS Monterey—and you can even create a virtual machine running the latest macOS Ventura beta. Here's how.
(For another method of installing macOS Ventura beta, check out our related article on creating a new APFS volume for running macOS betas.)
Installing macOS on UTM
In How to Run Windows 11 for Free on an M1 or M2 Mac, we discussed how to download and set up UTM. See that article for the first steps on using the app.
In order to install macOS, click Virtualize on the Start screen, then click macOS 12+ on the Operating System screen.
You'll be asked to download a "recovery IPSW." An IPSW file is what Apple uses to provide firmware for iPhones, iPads, and, since the M1 processor, Macs as well. You can obtain IPSW files via the Finder for mobile devices when connecting a device and restoring it; for Macs, you boot in the recovery partition.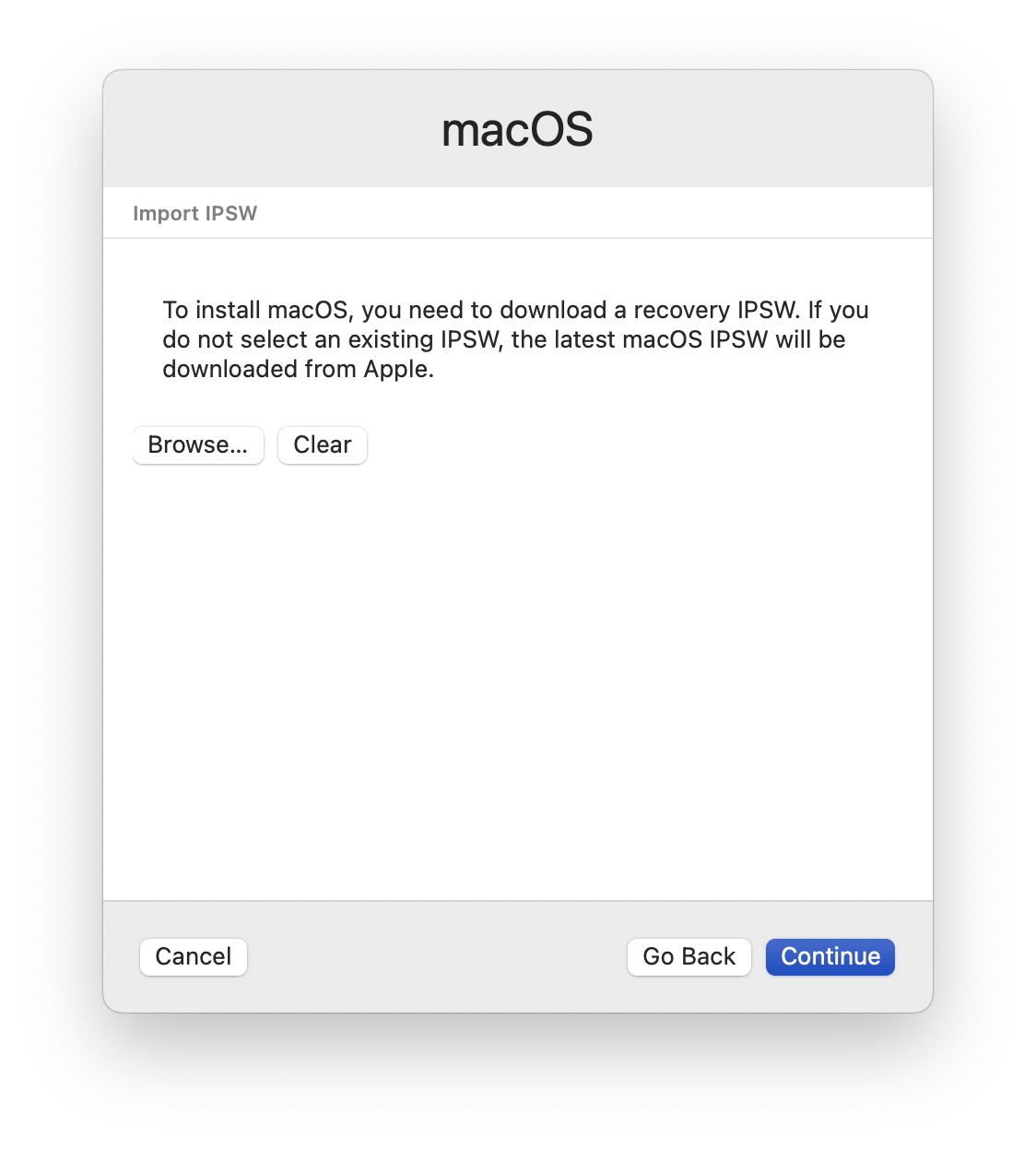 UTM offers to download the necessary IPSW file for your Mac, but in my testing, I was not able to complete the installation using this file. There are several websites that link to Apple's IPSW files, such as Mr. Macintosh and IPSW Downloads. On either of these sites, you can find the appropriate IPSW file for your M1 Mac and download it.
You have two options. Since I have a developer account, I downloaded the recovery IPSW file for macOS Monterey, planning to update that operating system with a developer beta of macOS Ventura. If you don't have a developer account, you can download a Ventura public beta from Mr. Macintosh; this will be the latest available version, which may not be as recent as the developer beta.
Click Browse, select the file, then click Continue.
The next two screens ask you to choose hardware and storage settings. You can probably leave the Memory and CPU settings at the defaults, and, for storage, you may want to adjust the size of the virtual machine. See below for more on the size of the virtual machine.
The Summary screen displays; name your virtual machine, then click Save.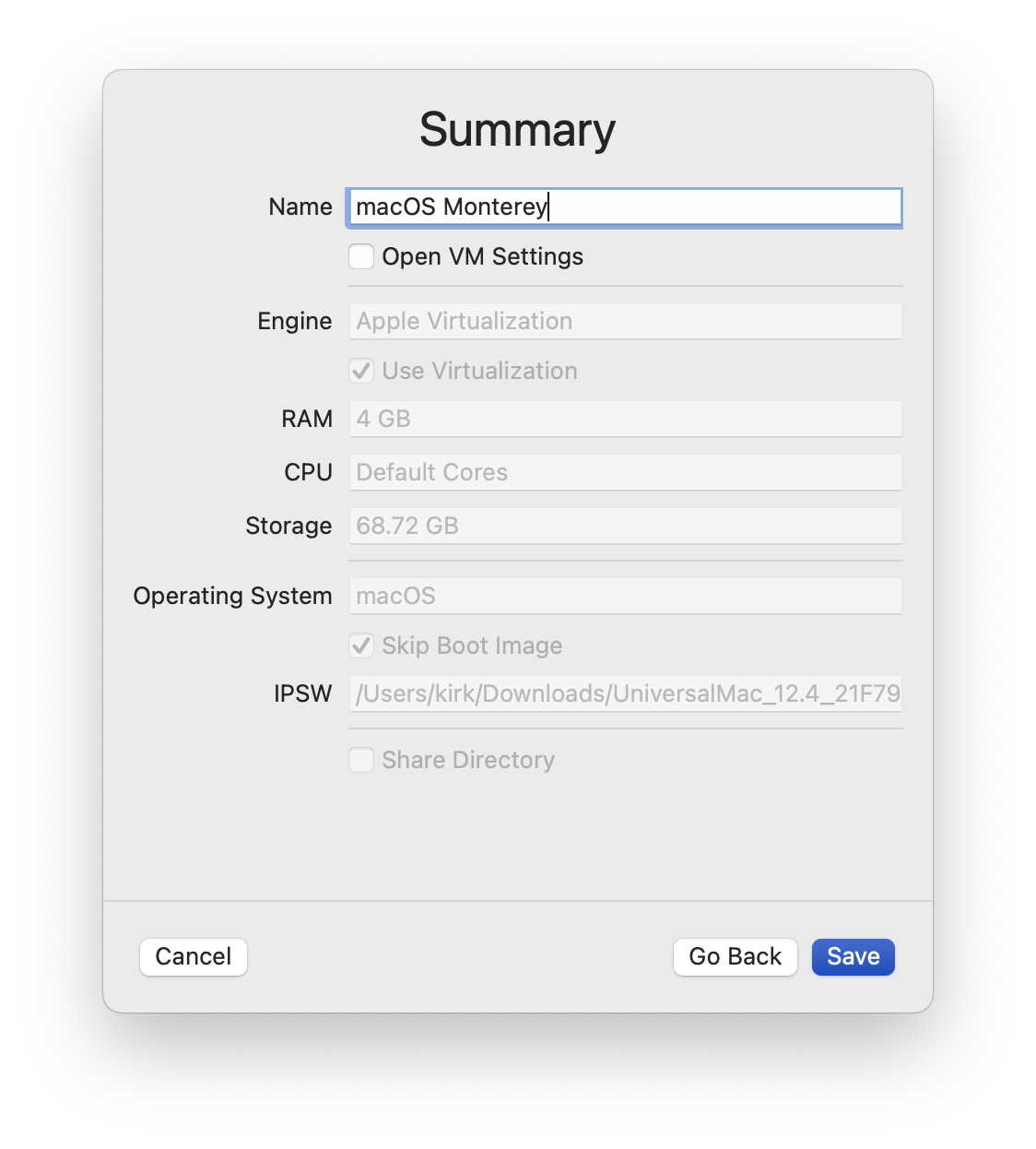 The next screen shows you a list of your virtual machines; click the big arrow icon on the one you just created for macOS to start the installation process.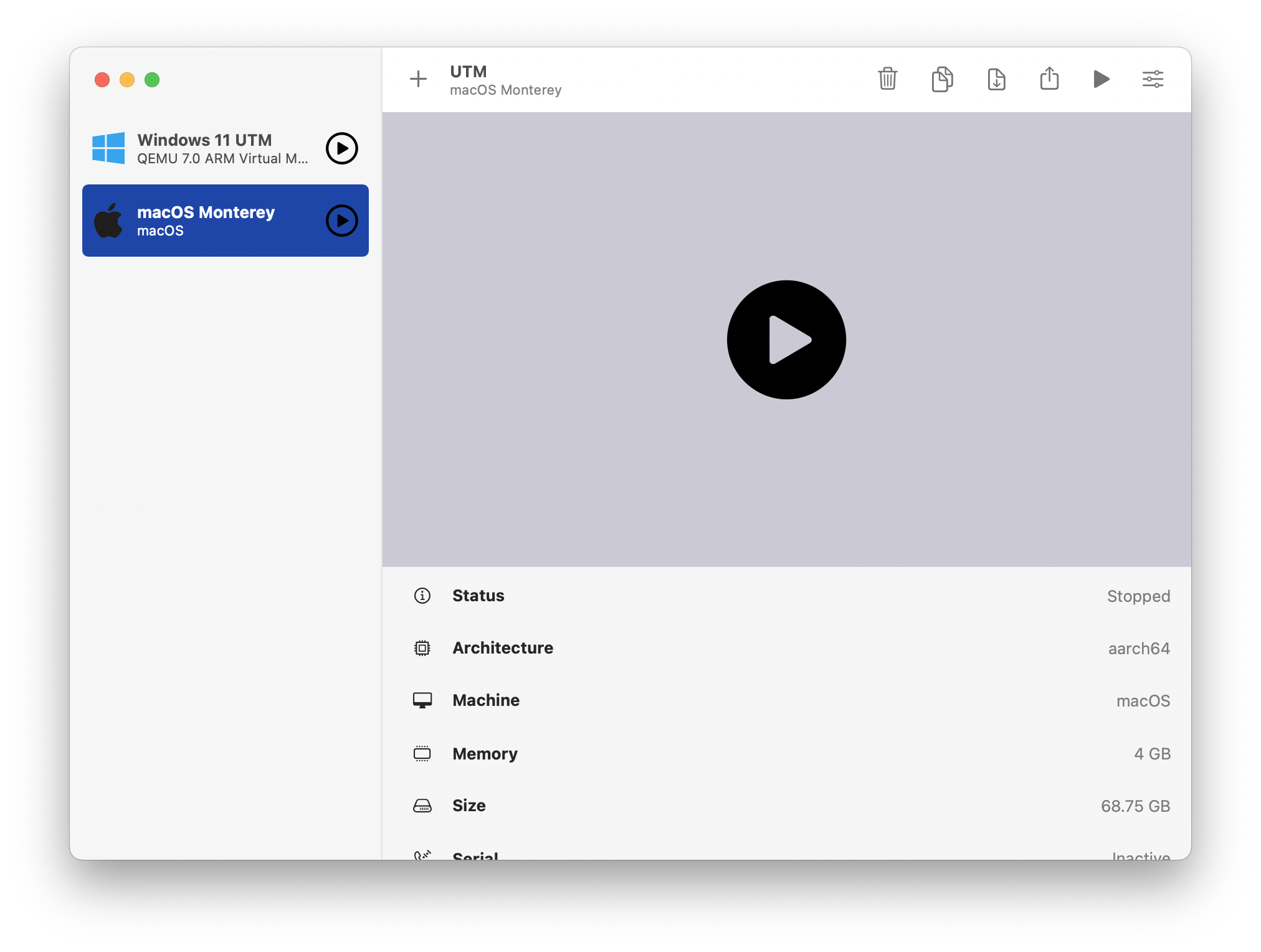 UTM will ask if you are sure that you want to install macOS on this drive; click OK. It will then proceed to load the recovery IPSW and install the software; this will take a while.
Once this has completed, you see the same onboarding process that you see when you install macOS or set up a new Mac. Choose a region and language, and all the other settings you are asked to specify. You'll run into a problem, however, when you are asked to enter your Apple ID and password. You'll get an error message saying The action could not be completed.
Choose Set Up Later on the Apple ID screen, and finish the onboarding. When this is completed, the version of macOS you installed will start up.
If you have a developer account, go to developer.apple.com in Safari in your virtual machine, sign into your account, and download the macOS Developer Beta Access Utility. Run the installer, and you'll be taken to the Software Update pane of System Preferences. At this point, you can download the latest version of macOS Ventura, and subsequent betas, through Software Update.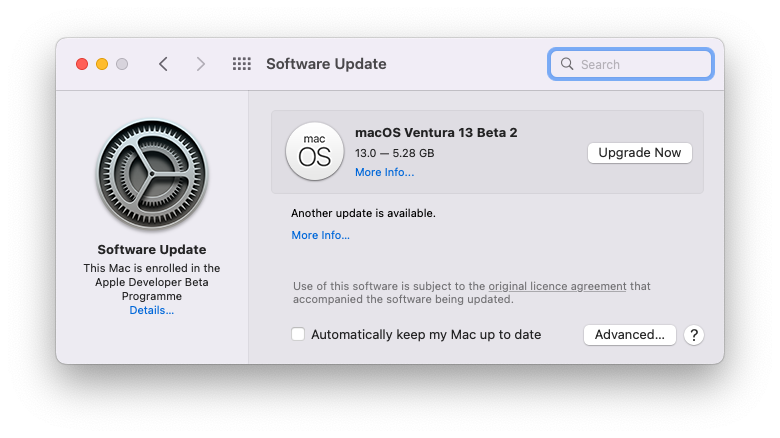 When you're finished, you'll see macOS Ventura in a UTM window.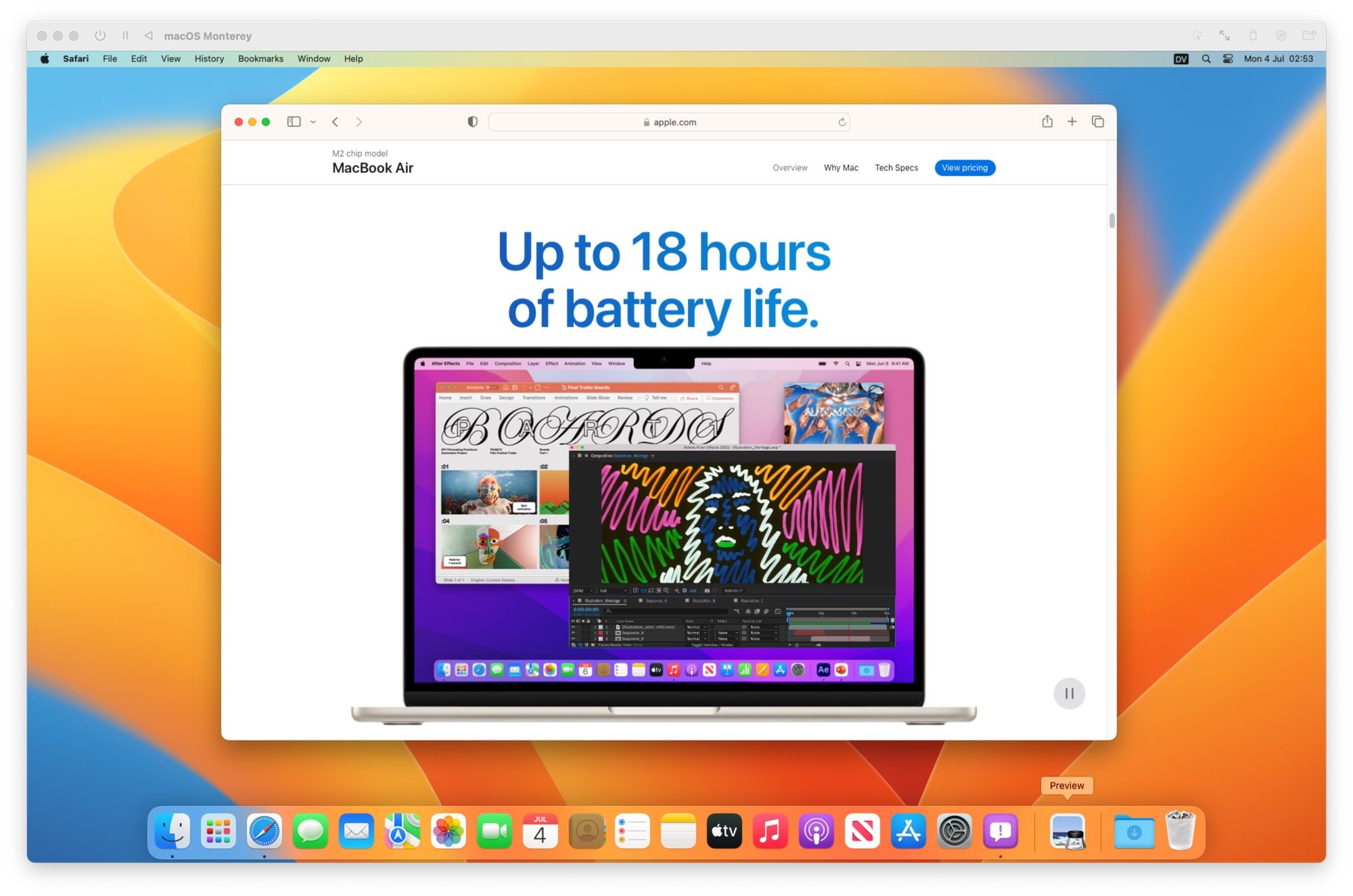 You'll note that, by default, UTM displays macOS in a 1920 x 1200 resolution. You can change this in the settings for the virtual machine, but you have to shut to down first. In the UTM window, click the button at the right of the toolbar to open the settings, then click Display in the sidebar. You can choose the resolution of the virtual machine from a long list of sizes, many of which match specific Mac models, and are shown as such in a list. Changes apply the next time you launch the virtual machine.
Using macOS on UTM
While macOS runs smoothly on UTM – it is virtualization, not emulation, so it is nearly as fast as if it were running natively – there are limitations. Unfortunately, you cannot authenticate with your Apple ID in System Preferences, so you cannot use any of your iCloud data, such as contacts, calendars, or even your Apple Music or Apple TV+ subscriptions. You also cannot install the SPICE tools to be able to use shared folders and copy and paste between the virtual machine and the host.
If you want to move files to and from this virtual machine, one workaround is to log into iCloud.com in Safari, and use iCloud Drive there. You could also install other software, such as Dropbox or OneDrive, if you use them to store files. (I haven't tested either of the latter, but there's no reason why they shouldn't work.)
There are no problems logging into websites with your Apple ID. However, since you cannot sign in to apps with your Apple ID, you can't download any software from the Mac App Store. This means that your use of macOS in virtualization is quite limited. For many people who want to test different versions of macOS and try out betas, this may not be a problem. But if you are a developer hoping to use this to test an app that needs to access iCloud, you're out of luck.
Regarding the size of the macOS virtual machine, I used the default 64 GB, and installation went smoothly, though the virtual machine showed about 40 GB free space. (In UTM, and on my Mac, this 64 GB virtual machine shows as 68.75 GB.) This can be an issue if you don't have a lot of storage on your Mac. You can try using a smaller virtual machine; I haven't tested this, but there's no reason why it wouldn't work with about 40 GB total. Looking at the virtual machine in macOS, it shows that the disk is about 63 GB, so this must be one of those 1000 vs. 1024 bits and bytes differences.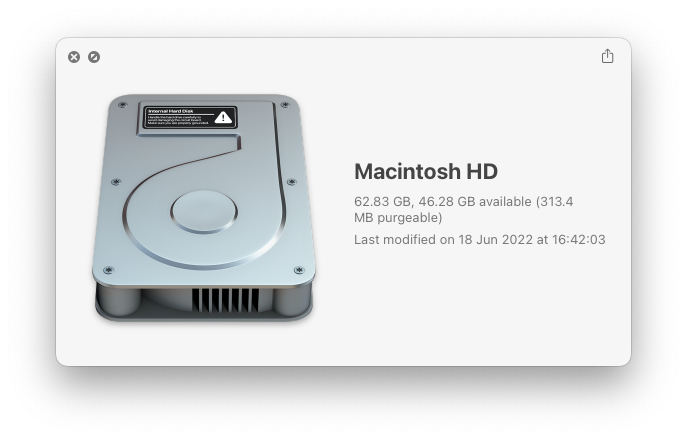 While this isn't a perfect solution for running macOS, it may be useful for some people who want to test betas, or, going forward, run several versions of macOS, without going to the trouble of installing them in a separate partition on a Mac. The Apple ID limitation makes it difficult to do a lot, but as a simple way to try out the Ventura beta, it may be worth setting up.
If you really need to be able to sign into your Apple ID in your macOS beta, and don't mind rebooting your Mac whenever you want to use the beta OS, you can alternatively create an APFS volume and install macOS Ventura beta onto it.
How can I learn more?
For an alternative method of running macOS Ventura beta on your Mac, check out our related article on how to create an APFS volume to run macOS.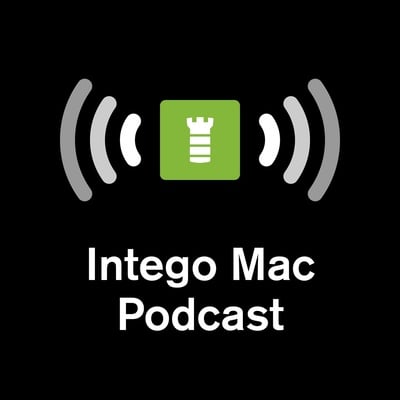 Each week on the Intego Mac Podcast, Intego's Mac security experts discuss the latest Apple news, security and privacy stories, and offer practical advice on getting the most out of your Apple devices. Be sure to follow the podcast to make sure you don't miss any episodes.
You can also subscribe to our e-mail newsletter and keep an eye here on The Mac Security Blog for the latest Apple security and privacy news. And don't forget to follow Intego on your favorite social media channels: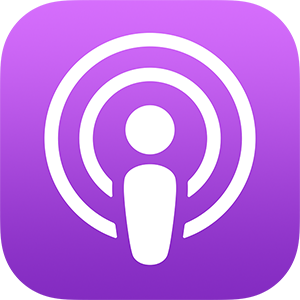 About Kirk McElhearn
Kirk McElhearn writes about Apple products and more on his blog Kirkville. He is co-host of the Intego Mac Podcast, as well as several other podcasts, and is a regular contributor to The Mac Security Blog, TidBITS, and several other websites and publications. Kirk has written more than two dozen books, including Take Control books about Apple's media apps, Scrivener, and LaunchBar. Follow him on Twitter at @mcelhearn. View all posts by Kirk McElhearn →