In 2010, Apple released the first iPad. Available in one size (9.7″), with three storage options (16, 32, or 64 GB), a Wi-Fi only version was released first, with a Wi-Fi and cellular model following shortly after. At the time, this ground-breaking device was competing with netbooks (remember them?) for primacy in the lightweight/portable device market. It didn't take long for the iPad, and the tablet in general, to flourish.
Over the years, Apple has iterated the iPad many times, with nearly two dozen different models in many sizes.
It used to be easy to choose an iPad. When there were just a couple of models available, all you needed to choose was the color and how much storage you wanted. But things have changed. Nowadays, you have multiple options to choose from, each with varying configurations; it's not so simple to determine which iPad is best for you.
If you want an iPad today, there are five different models, each with different feature sets. There are five different sizes, and the base price ranges from as low as $329 to as much as $1,099 (these prices are for Wi-Fi only with the base storage amount, and without any of the accessories that enhance some iPad models). You can choose models that offer Wi-Fi, or both cellular and Wi-Fi, and even 5G on some models, and there are as many as four color options, depending on the model. And, different models offer different choices in color. 
Based on your needs, how can you tell which iPad you should get? In this article, I'm going to look at the different iPad models and recommend which iPad is best for you, depending on how you plan to use it.
You work on your iPad
If you do a lot of work on your iPad, and want the fastest, most feature-rich device, you definitely want the iPad Pro; either the 11" model or the 12.9" version. The latest iPad Pro models include Apple's M2 chip, the same one that powers their latest Macs. They also have Apple's Smart Connector, which allows you to use the Smart Keyboard Folio or the Magic Keyboard, making these devices great for both typing and tapping. Unfortunately, these keyboards aren't cheap. The Smart Keyboard Folio costs $179 and $199, for the 11″ and 12.9″ models respectively, and the Magic Keyboard is a whopping $299 or $349. But the larger iPad boasts impressive qualities, and can replace a laptop: It's got lots of room for you to work comfortably with text, spreadsheets, graphics, and more. In fact, either iPad Pro model, paired with the Magic Keyboard, and leveraging the features in iPadOS, could be a substitute for a laptop for someone who wants the ability to type and use the device with touch.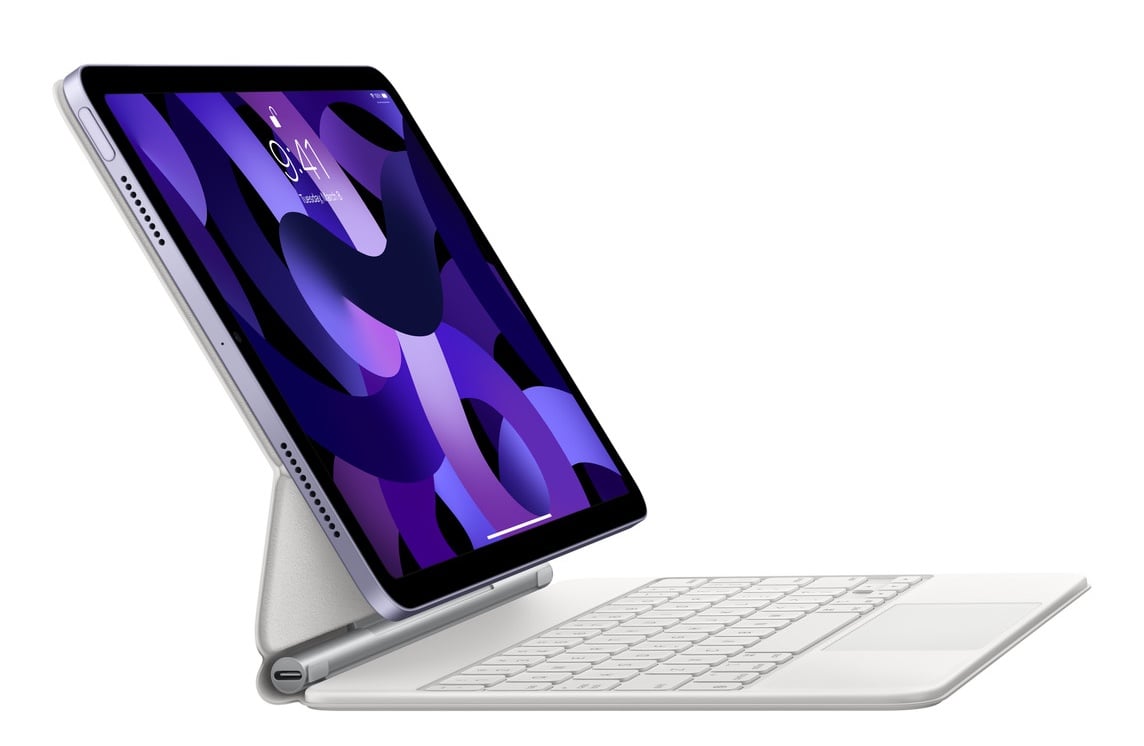 With the iPad Pro, you can also use the second-generation Apple Pencil ($129). This stylus is great if you draw, take notes, or edit photos. The first-generation Apple Pencil is compatible with a wide range of iPads (see this Apple page for a full list of compatible devices), and it costs $99. The Apple Pencil is an amazing tool; if you do a lot of work on your iPad, from drawing to text editing, you should get one. The latest iPad Pro models have a clever feature where the device detects the pencil before you touch the screen. When you hover the pencil, at less then 12mm from the display, you see where you're going to touch before you bring it down on the screen, and some apps and widgets expand in expectation of your touch.
If you're wondering if an iPad can replace your laptop, see this article. We looked at the multi-tasking features in iPadOS, and options for external keyboards, which can make an iPad a compelling choice for people who need to work on the go.
One thing to be aware of is the weight of the iPad Pro. If you'll be holding this in your arms for a long time, you may find it heavy. The 12.9 inch model weighs more than 1.5 pounds (682 g), while the 11 inch model weighs about a pound (466 g). The Magic Keyboard is heavier than the iPad itself, so this combination is more than twice as heavy as the iPad alone.
You want an iPad that does (almost) everything
When the iPad Air was first released in 2013, it was thinner and lighter than other models, which made it an interesting, if slightly limited, alternative. The iPad Air (5th generation), released in March 2022, retains the name of this series, but little more. Its overall body is different: it has the straight edges of the iPad Pro and the iPad mini. It's also got Apple's M1 processor, the same processor that's used in some of today's Macs. (The processor alone isn't enough to judge its overall abilities, but it's an important benchmark.)
At 10.9″, it's almost the same size as the smaller iPad Pro (11″), and it's close enough to allow use of the Magic Keyboard. And since the Touch ID sensor is incorporated in the power button, the bezels around the screen are slim. Starting at $599, it's $200 less than the similar-sized iPad Pro. There are some differences: an M1 processor instead of the latest M2 chip; two speakers instead of four; a less sophisticated camera; storage options only go up to 256 GB; and the display doesn't have all the top features, such as ProMotion technology. But the latest model has a 12 Mp front camera, which supports Center stage, and offers a 5G cellular option (starting at $749). This iPad really hits the sweet spot: it balances price and capabilities quite well, and you get a choice of five colors. This is my recommendation for most people who want to use an iPad for work, but don't need the larger 12.9″ size.
You take photos or videos with your iPad
Some people think that taking photos with an iPad is gauche, but lots of people do it. If you carry your iPad around with you, and want to take photos, the newest iPad Pro models are for you. With a similar dual-camera system as the iPhone 14 – wide-angle and ultra wide-angle cameras – the iPad Pro is a compelling device for photos and video. For people who need to shoot videos professionally – such as to show off houses for sale or to create training videos – using an iPad with its large display, together with a tripod or gimbal, is a great option. The wide-angle camera has an f/1.8 aperture, making it excellent for low-light photos and videos, and the ultra wide-angle camera has an f/2.4 lens. And the latest iPad Pro models can shoot ProRes video at up to 4K at 30 fps. You could shoot a feature film with these iPads.
The iPad Air shoots 4K video, at up to 60 fps, and both the iPad Air and the iPad Pro shoot slow-motion at up to 240 fps in 1080p. The iPad Air only has a single wide-angle camera, but it's got an f/1.8 aperture. The iPad mini (6th generation) also has a 12 Mp ultra wide camera, and offers the same recording options.
Another plus to the iPad Pro is the presence of a LiDAR scanner, which creates depth maps to provide better images in low light, and to offer enhanced AR.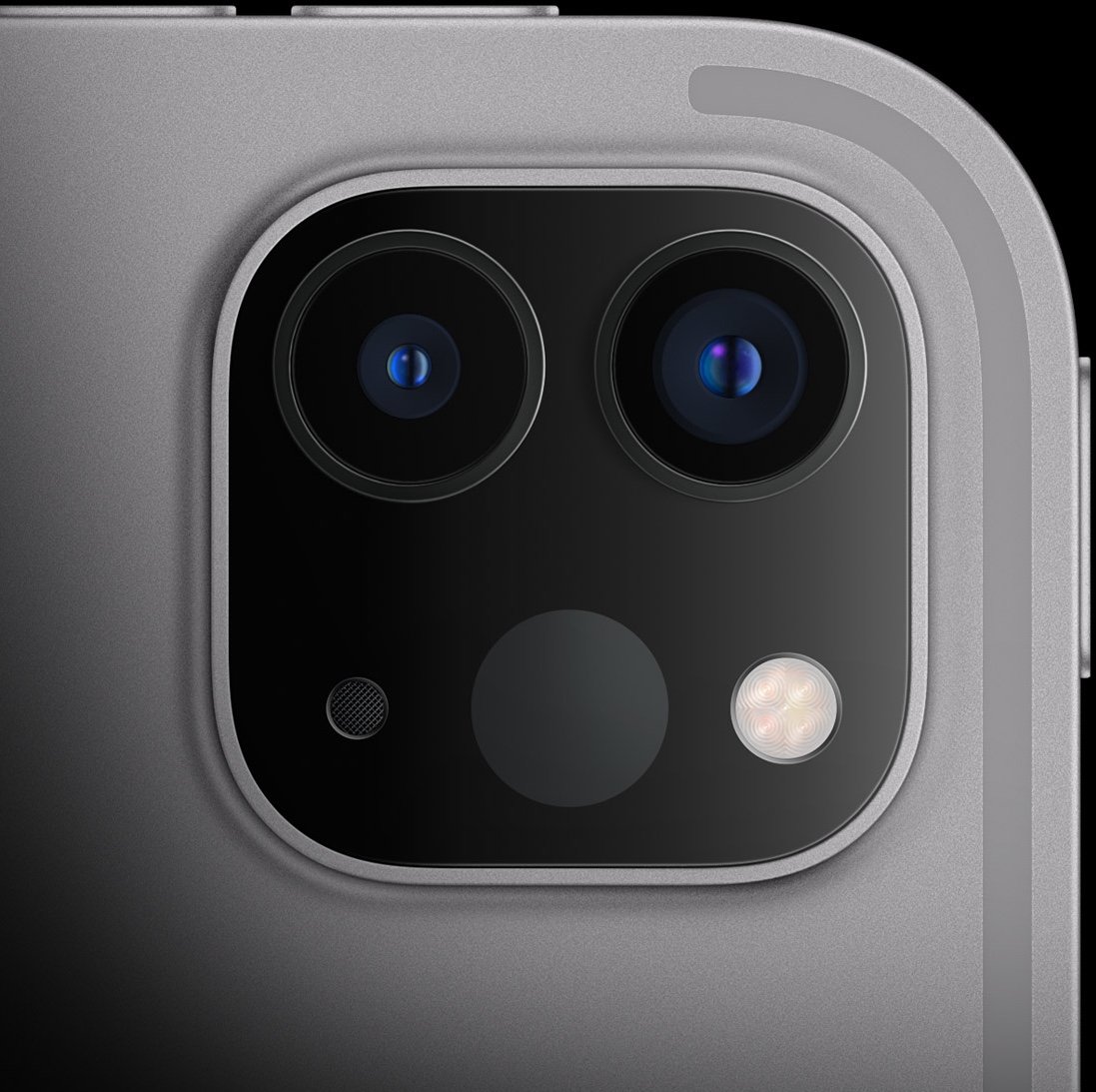 You want the best display
The 12.9″ iPad Pro features what Apple calls the Liquid Retina XDR display. Apple says this provides extreme dynamic range, and this device is ideal for people who work with images: photographers, videographers, and filmmakers, who want to view content on a portable device with a large display. Other iPad models have excellent displays as well; they are all liquid retina displays, and offer True Tone technology, to adjust the color temperature of the display according to ambient lighting.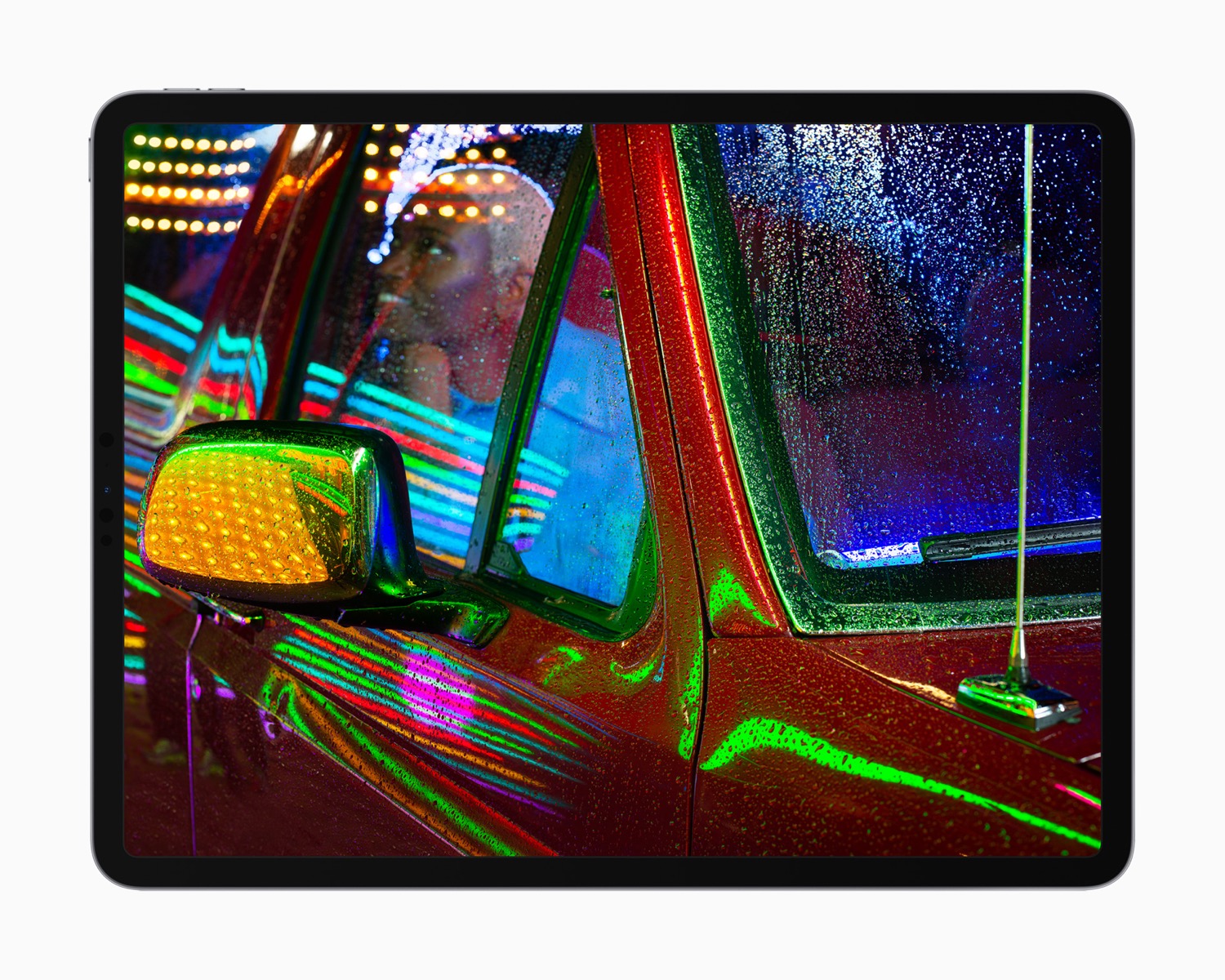 You play iOS games
If you like to play iOS games – and I don't mean solitaire or crossword puzzles – then any of the iPad models, except, perhaps, the iPad (9th generation), will suit you. These models have desktop speed, the graphics are excellent, and the iPad Pro and iPad Air models include Apple's M processor, the same as in Macs. If you want more portability, the new iPad mini (6th generation) is a great option, but for more immersive gaming, the iPad Pro models will be better. Be aware that some games take up a lot of storage, but with the base iPad Pro models now with 128 GB, you may not need to pay the Apple tax for more. However, if you do need a lot of storage, the iPad Air is limited to 256 GB, whereas you can order an iPad Pro with up to 2 TB.
You need lots of storage
You may travel a lot and use your iPad to carry around files for work, or movies and TV shows to watch on the road. If so, you need lots of storage. Times have changed since the first iPad, which came with as little as 16 GB storage. Now, the iPad Pro starts at 128 GB and is available with up to 2 TB. The iPad Air (5th generation), iPad (9th generation), iPad (10th generation), and iPad mini (6th generation) all start at 64 GB, with an option for up to 256 GB.
Also, if you plan to shoot a lot of video, especially 4K video, you will need a lot of storage. One minute of 4K video in ProRes is about 6 GB; one hour is about 360 GB. So those options to go to 1 TB or 2 TB make a lot of sense. 
The USB-C port on the latest iPad Pro models supports Thunderbolt, and if you need a lot of storage, you also need fast data transfer rates. Thunderbolt provides throughput at four times the previous iPad Pro model, up to 40 Gbps. The iPad mini (6th generation), iPad Air (5th generation), and iPad (10th generation) also have USB-C ports, but don't support Thunderbolt. Apple is shifting all of their devices to USB-C, and the only current iPad model with a lightning port is the iPad (9th generation).
You want a budget iPad
Apple's naming of the iPad models, with their generation numbers, can be confusing. Your current pricing options are the following:
iPad Pro 12.9″ (6th generation) – starting at $1099
iPad Pro 11″ (4nd generation) – starting at $799
iPad Air (5th generation) – starting at $599
iPad mini (6th generation) – starting at $499
iPad (10th generation) – starting at $449
iPad (9th generation) – starting at $329
Apple has arranged the pricing so you can get a bit more features for a bit more money; it's very tempting to think that you might want to move up one notch in the price hierarchy. This said, Apple has confused things with it's updates in October, 2022, by keeping two basic iPad models in their product line: the iPad (9th generation) and iPad (10th generation).
If all you need is a basic iPad, and have no special demands for speed or storage, the 10.2″ iPad (9th generation), which was updated in September 2021, is a great deal. Since 2017, Apple has been releasing these iPad (without modifier) models at an affordable price of $329. With 64 GB storage, this iPad is sufficient for most needs, but you can bump that to 256 GB. The iPad (10th generation) is a big leap up from this model, but it comes at a cost: it starts at $449. What you get is a larger "edge to edge" display, Touch ID on the power button, USB-C, and optional 5G cellular. The iPad (9th generation) looks a bit paltry compared to its newer sibling, but it will certainly be sufficient for those with limited needs.
Note that you can find refurbished iPads on Apple's website, usually discounted around 15%, so if price is key, you may want to check out that option as well. These devices have full guarantees, and you can buy AppleCare for them. 
You watch videos on your iPad
In the past few years, with the great retina displays on the latest iPads, I've taken to enjoying watching movies and TV shows in bed. I currently have a 2021 11″ iPad Pro: the display is crisp and responsive, and the four speakers sound great. There's a sort of faux surround sound on these devices, but it doesn't sound artificial; it makes movies sound vibrant.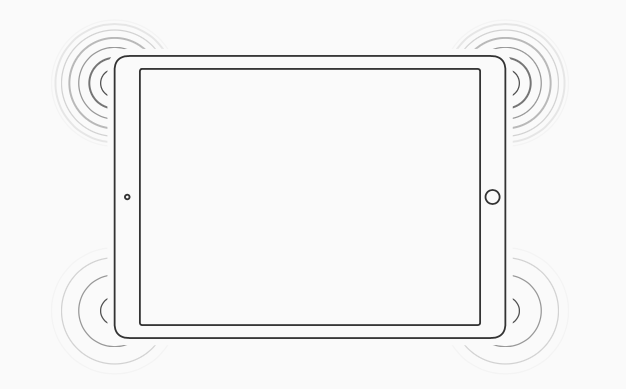 If you want to watch videos a lot, you might prefer the larger 12.9″ model, but is also substantially heavier than the 11″ (682 g / 1.5 lbs vs. 466 g / 1.03 lbs.)
The latest iPad Air is also a good option, if you want something around that 11″ size. But it only has two speakers, not four, so the sound won't be as impressive. The iPad mini (6th generation) has what Apple calls "two speaker landscape mode," which should provide better audio than the iPad Air, but not as immersive as the iPad Pro.
of course, you could use Apple's AirPods Max headphones, which provide surround sound – what Apple is calling "spatial audio" – for both music and videos. If you watch a video that has a surround sound audio track on an iPad, and listen with the AirPods Max or AirPods Pro, the sound is very impressive. So if you do watch a lot of videos, this is worth considering. The AirPods Max are expensive, at $549, but they offer excellent noise cancellation, in addition to the truly immersive spatial audio.
Note that the iPad (9th generation) is the only iPad with a headphone jack. So you will need Bluetooth headphones for all of the other models. 
You need cellular access
You're in luck: all current iPad models offer a cellular option. It's not cheap, though; add $130 to $200 in the US to be able to access data on the go. And the latest iPad Pro and iPad Air models even offer 5G (sub-6 GHz and mmWave, for the iPad Pro, and sub-6 GHz only for the iPad Air, though mmWave is only available in the US). If you have an iPhone, and your carrier lets you set up a personal hotspot, that's a great way to get data to your iPad or laptop when you're on the road, so you can avoid the extra cost of the iPad, and the additional mobile contract.
You want the convenience of Face ID
Only the iPad Pro models offer Face ID, and this is very convenient if you use your iPad a lot. All other current models have Touch ID, and these security features allow all models to benefit from Apple Pay. The iPad Air, iPad (10th generation), and the iPad mini have a Touch ID sensor in the power button on the top edge of the device, which is quite practical, and leaves more space for a larger screen with smaller bezels.
You want the smallest (or biggest) iPad
There are five sizes in the iPad product line: the 12.9" iPad Pro, the 11" iPad Pro; the 10.9″ iPad Air and iPad (10th generation); the 10.2″ iPad; and the 8.3" iPad mini. If you want the biggest one, it's clear which you should choose. The sizes of the three middle iPad models are similar enough that they don't make much of a difference. But if you do want a light, compact iPad, the iPad mini is a great choice. It's got an excellent display and it's fast enough for most needs. In September 2021, Apple updated the iPad mini to its 6th generation, with the A15 processor, making it a very capable device. I have long enjoyed using the iPad mini, and I consider it to be a sort of "paperback" version of my 11″ iPad Pro.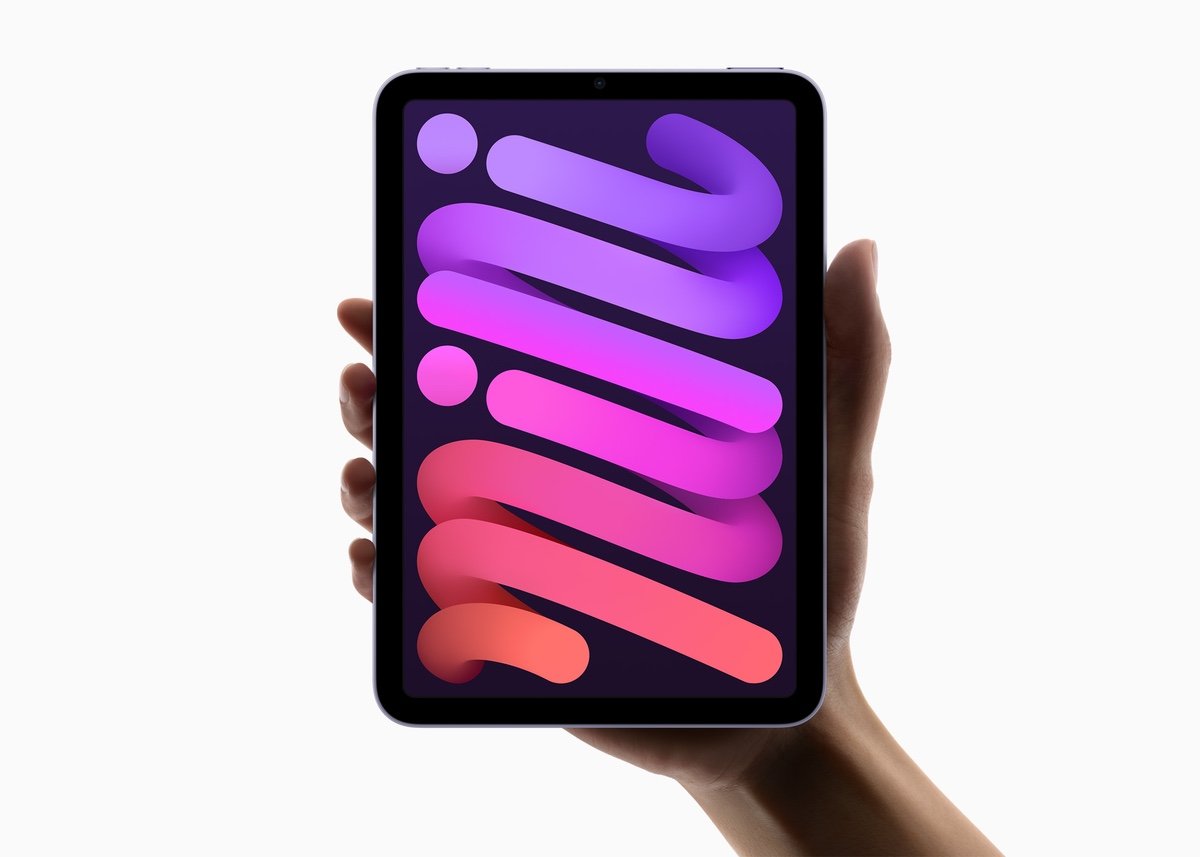 You use FaceTime and Zoom a lot
These days, more and more people use video conferencing with friends, families, and for work. Apple has only recently upped the resolution of the front cameras so they look good enough to use often for video conferencing. All current iPads have 12Mp front cameras, and support the new Center Stage feature, which is designed for video chats. The camera follows you around when you move, so you don't have to remain static in your FaceTime and Zoom calls. If you do a lot of video calls, you'll find this to be useful. The iPad (10th generation) is the first with a landscape camera, on the longer side of the device. This means that if you hold your iPad in the position you're most likely to use for video chats, the camera is on the top, not the side.
So, Which iPad Should You Choose?
If you want a new iPad, you can spend anywhere from $329 for the iPad (9th generation) to as much as $2,399 for the 12.9″ iPad Pro with 2 TB storage and cellular. And you may want to add the Apple Pencil ($129) and the Magic Keyboard ($349) to the iPad Pro, making it a $2,877 tablet.
Obviously, anyone opting for such an expensive configuration is a professional using the device for demanding tasks, and for such people the price is justified. But for most users, the ideal iPad comes in at a much lower price point. The basic iPad ($329) is fine for casual use; it can handle games, video, and the usual web surfing and messaging, though the iPad (10th generation) is a more future-looking devices, though at a substantially higher price. With the iPad Air, at $599, you get a better display, a faster processor, and a device that is likely to remain compatible for longer as Apple iterates iPadOS, because it runs Apple's M1 processor. And the $499 iPad mini gives you a compact yet capable device, great for reading, playing, and watching videos.
Also, think about the longevity of an iPad. This is a device that generally lasts much longer that an iPhone, at least if you don't carry it around with you all day long. I've had iPads in my household that have lasted for five or six years before they became sluggish due to the needs of newer versions of iPadOS. iPads are reliable devices, and it's worth considering that whatever iPad you buy may be around for some time. And remember that if the battery isn't holding a charge very well, it's not expensive to have Apple replace the battery to give it a new lease on life.
No iPad is perfect for everyone. You may find that some of the above use cases match your needs, and others don't. You need to balance features, size, and price, but the choices available should suit almost everyone. So consider all your options to choose which model comes closest to your needs.
How can I learn more?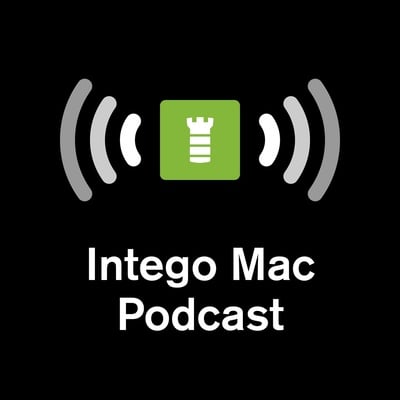 Each week on the Intego Mac Podcast, Intego's Mac security experts discuss the latest Apple news, security and privacy stories, and offer practical advice on getting the most out of your Apple devices. Be sure to follow the podcast to make sure you don't miss any episodes.
You can also subscribe to our e-mail newsletter and keep an eye here on The Mac Security Blog for the latest Apple security and privacy news. And don't forget to follow Intego on your favorite social media channels: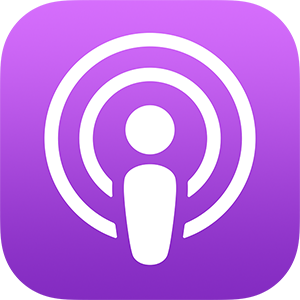 About Kirk McElhearn
Kirk McElhearn writes about Apple products and more on his blog Kirkville. He is co-host of the Intego Mac Podcast, as well as several other podcasts, and is a regular contributor to The Mac Security Blog, TidBITS, and several other websites and publications. Kirk has written more than two dozen books, including Take Control books about Apple's media apps, Scrivener, and LaunchBar. Follow him on Twitter at @mcelhearn. View all posts by Kirk McElhearn →