How to Use Apple's Find My iPhone to Find and Wipe Your Device
Posted on by Kirk McElhearn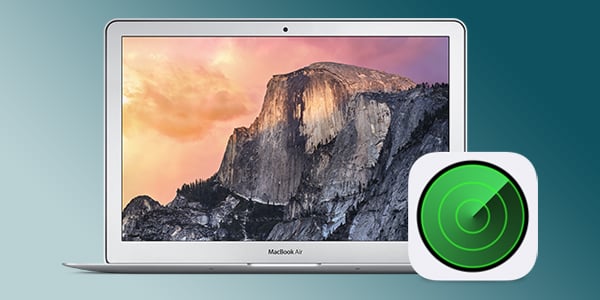 Computer security covers many areas. It involves protecting you from hackers and vandals, ensuring data integrity, and it also includes the protection of your devices. This means ensuring that you don't lose your computer, tablet, or smartphone, and, if you do, helping you find them.
If your Mac or iPhone gets stolen, you don't want anyone to be able to get at your data. You'll have protected your device—I hope—with a strong password or passcode, but if the device is in the wild, it's possible that someone could access your files.
Apple has a very useful feature that helps you find your devices, or, if you can't get at them, wipe them clean. Called Find My iPhone (or iPad, or iPod touch, or Mac; it just depends on the device), this feature is part of iCloud.
In this article, I'll explain how Find My iPhone works (I'll use that name, even if I'm talking about other devices), how you can use it to find a lost or stolen device, and how you can send a command to remotely wipe your lost or stolen device so all its data is deleted.
How Find My iPhone Works
Have you ever misplaced your iPhone? Maybe you left it in a bag and forgot which one; maybe it slipped under a couch or sofa; maybe it's in your car, or somewhere in your office, but you don't know exactly where. You can always call the device (if it's an iPhone, of course; you can't do this with an iPad or Mac), but if it's on silent, you might not hear it.
Find My iPhone is a great way to find that missing device. If this feature is on (I'll explain how to turn it on just below), you can go to iCloud.com in a web browser and search for it, and then have the device play a sound. Your device plays a loud beeping sound for two minutes, and you can recover it.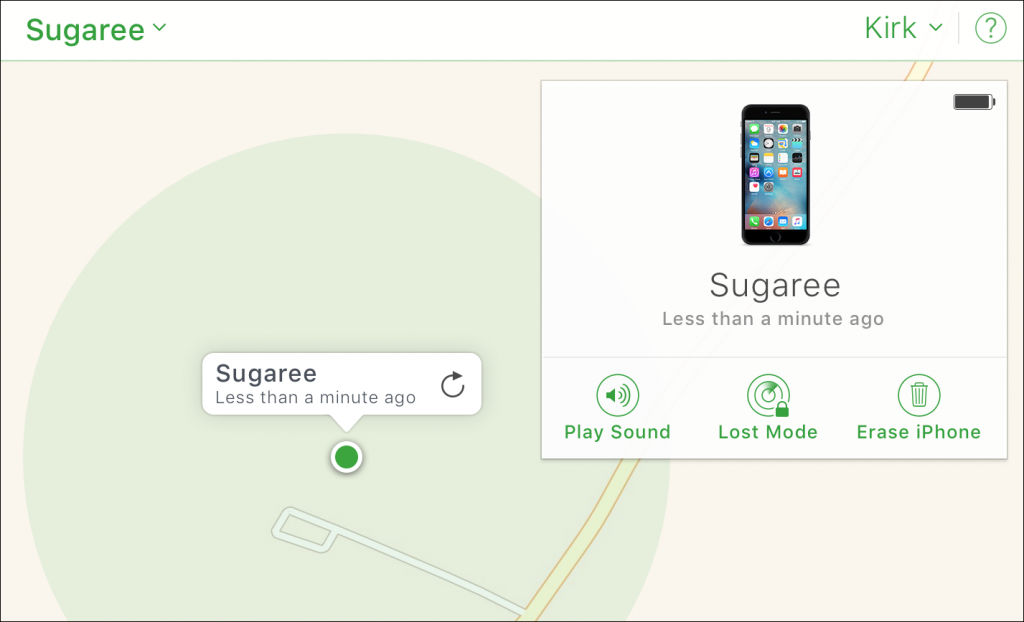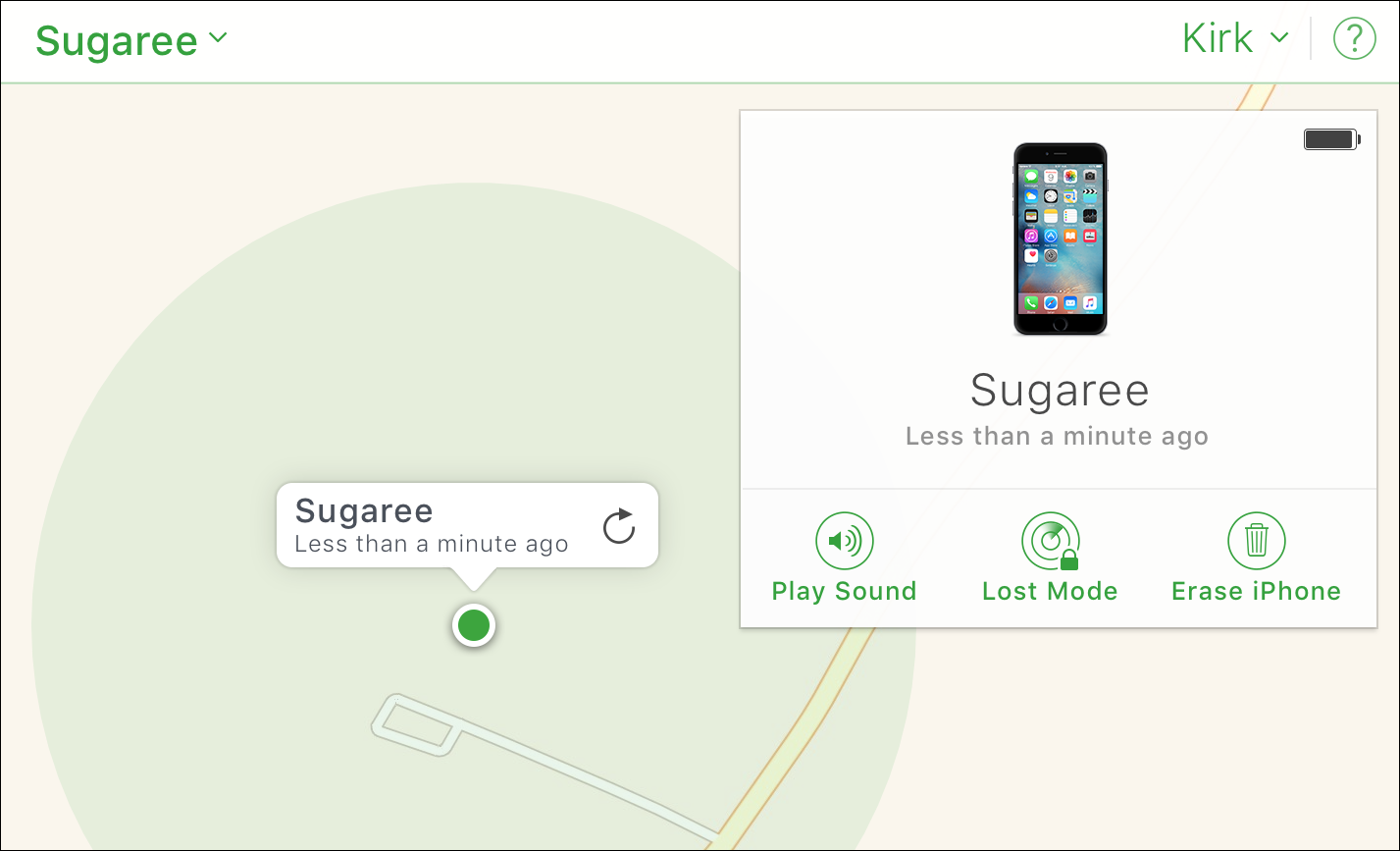 Find My iPhone works by tracking your device's location. You can see where it is on a map on iCloud.com, and you can perform actions on that device. If you have an iPhone or a cellular iPad, the location can be very precise; with a Mac or non-cellular iOS device, it's less accurate, because the location information generally comes from Wi-Fi hotspots, and is not as precise as cellular towers.
Activating Find My iPhone
On iOS devices, go to Settings > iCloud to turn on Find My iPhone.
On a Mac, the option to activate it is in System Preferences > iCloud.
There are two options on iOS devices. The first turns on the feature, and the second tells your device to send its last location when its battery is low. This can help you find a device that's run out of power. While you won't be able to make the device play a sound, you'll have an idea of where it was when its battery died.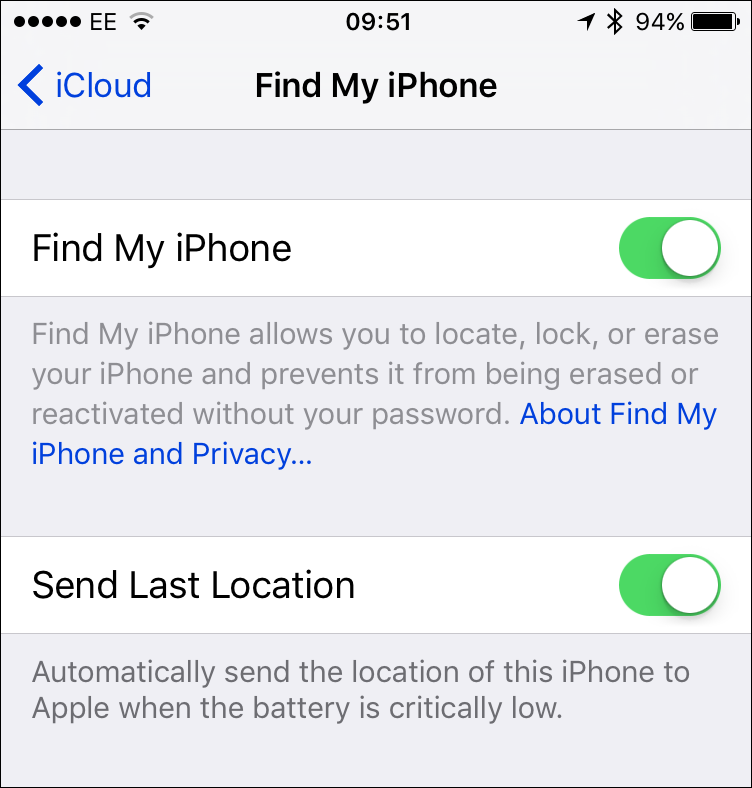 Find My iPhone Features
With Find My iPhone, you can do the following:
Have your device play a sound,
Display a message on your device, such as one saying that it's lost, and providing contact information,
Put the device into Lost Mode, so you can track its location, as well as turn off notifications on the device, block credit cards registered with Apple Pay, and more,
Receive notifications by email and on an iOS device when a device is detected, and
Remotely wipe the device, deleting all data. If you send a remote wipe command when the device is offline, it will activate the next time the device has a network connection.
In addition to helping you find your device, Find My iPhone also prevents anyone from turning off the feature without entering your Apple ID and password. This feature, known as Activation Lock, prevents people from erasing or reactivating your device.
You should definitely activate Find My iPhone; there's no reason to not use it. It can help you find a lost or stolen device, and the feature offers invaluable protection by wiping data from the device if it's lost or stolen. If you haven't turned on Find My iPhone yet, you should do so now.
About Kirk McElhearn
Kirk McElhearn writes about Apple products and more on his blog Kirkville. He is co-host of the Intego Mac Podcast, as well as several other podcasts, and is a regular contributor to The Mac Security Blog, TidBITS, and several other websites and publications. Kirk has written more than two dozen books, including Take Control books about Apple's media apps, Scrivener, and LaunchBar. Follow him on Twitter at @mcelhearn. View all posts by Kirk McElhearn →