How to enable the "Kill Switch" on your iPhone or iPad, right now!
Posted on by Graham Cluley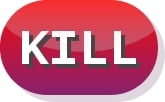 The big smartphone manufacturers—Apple, Google, Samsung and Microsoft—have all committed to introducing a smartphone "Kill Switch" for their devices by 2015.
But what is a "Kill Switch," why would you want one, and—perhaps most relevantly to readers of this blog—how can you turn on your very own iPhone/iPad Kill Switch today?
A Kill switch is a feature designed to deter the growing problem of mobile phone thieves.
Many smartphones already include the ability to let users remotely wipe their lost devices, ensuring that sensitive data doesn't fall into the wrong hands. But that doesn't stop a determined criminal from doing a "factory reset," and selling the device on as though it were newly purchased from the local store.
The idea is this: if a smartphone can be rendered useless after it has been lost or stolen, that should make it less attractive for criminals to steal in the first place.
Imagine if all smartphones were protected with a Kill Switch, and all thieves knew that a stolen phone wasn't going to be any use to them.
It's hard to picture why anyone would be at risk of being mugged for their phone anymore, and wouldn't that be great?
It would be good news for you, the consumer, and for law enforcement agencies, as Apple iPhones have become by far the most popular target for mobile phone thieves, leading to police to dub the crime "Apple picking."
The great news is that from iOS 7, Apple's "Find my iPhone" feature has incorporated a new technology called "Activation Lock," which is effectively Apple's version of the Kill Switch.
All you need to do is make sure you know about it, and turn on the feature on your devices. Here's how to enable the Kill Switch on your iPhone or iPad, right now:
Setting up Find my iPhone
First things first. You need to enable "Find my iPhone."
Go to Settings on your iPhone, iPod Touch or iPad.
Tap iCloud.
Sign in with your Apple ID, if necessary.
Turn on Find My iPhone.
Fantastic! You're making real progress, and you shouldn't have to do anything else until your phone is lost or stolen.
Fingers crossed it won't ever happen to you, but if you are unlucky enough to mislay your iPhone or iPad, whether you think it has been stolen or lost, you should immediately put it into Lost Mode through Find my iPhone.
Enabling Lost Mode
To put a device into Lost Mode, simply log in to icloud.com/find from a Mac or PC, or use the Find My iPhone iOS app from another of your devices.
If you're lucky, you'll see a map of where it believes your lost device can be found. Of course, that may not be enough to retrieve your mislaid iPhone or iPad safely.
You will be given the option to display a phone number and message on the locked device's screen. You can also remotely wipe the lost iPhone/iPad if you wish.
Your custom message will continue to display even after the device is wiped.
Neat! That should stop a criminal selling on your phone to somebody else, passing it off as their own.
Once Lost Mode has been enabled, your device's screen will be locked and demand that whoever finds it enter your Apple ID and password before they can do anything with it.
Bingo, you've turned on the Kill Switch. And it's not even 2015 yet. 🙂
Some important things to consider
Features like Apple's Activation Lock are only going to help if you have them enabled and use them sensibly.
So, make sure that your Apple ID password is not easy to guess, and that you are not using the same password anywhere else on the Internet.
Also, you should have a passcode protecting access to your phone. Most people use a simple four digit passcode, but you will get a higher level of security if you create a longer passcode which includes alphanumeric characters and choose a short time out. You can configure the passcode for your iPhone, iPad, or iPod touch using Settings > Passcode Lock.
A good passcode is important, because earlier this month an iOS 7 bug was found, which made it possible for someone who had access to an unlocked iPhone to disable Find My iPhone and bypass the Activation Lock without knowing your Apple ID password. Hopefully Apple will fix that flaw soon.
Furthermore, never forget to wipe all of the content and settings off your iPhone or iPad before you sell it or pass it onto someone else as a gift. You can do that by going to Settings > General > Reset. Apple has more advice regarding how to do this safely in its support knowledgebase article.
If you have already given away a device, and forgot to disconnect it from your Apple ID, you would be wise to follow Apple's advice here about how to remove it from Find my iPhone and disable Activation Lock.
Finally, for more great advice on what to do if your iPhone gets stolen, check out this article by Lysa Myers. It predates iOS 7 and Apple's introduction of the Activation Lock, but still contains some good recommendations about what to do both before and after your phone gets stolen.
About Graham Cluley
Graham Cluley is an award-winning security blogger, researcher and public speaker. He has been working in the computer security industry since the early 1990s, having been employed by companies such as Sophos, McAfee and Dr Solomon's. He has given talks about computer security for some of the world's largest companies, worked with law enforcement agencies on investigations into hacking groups, and regularly appears on TV and radio explaining computer security threats. Graham Cluley was inducted into the InfoSecurity Europe Hall of Fame in 2011, and was given an honorary mention in the "10 Greatest Britons in IT History" for his contribution as a leading authority in internet security. Follow him on Twitter at @gcluley. View all posts by Graham Cluley →