How to Move Browser Downloads and Mac Screenshots to iCloud Drive
Posted on June 4th, 2018 by Craig Grannell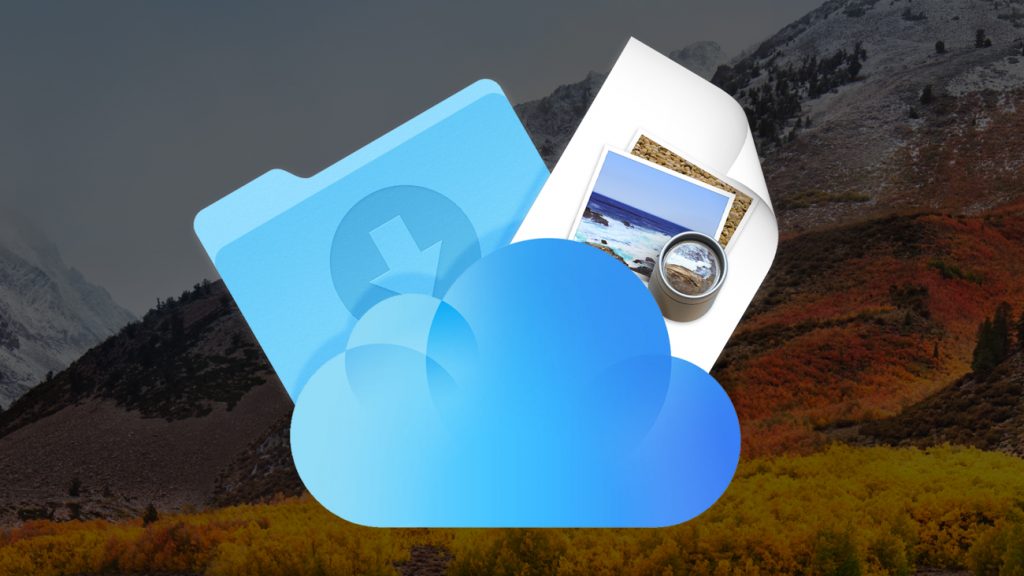 In the future, it's conceivable macOS will default to storing all your user files in the cloud. For now, though, you can tick a checkbox and move your Desktop and Documents folders to iCloud Drive.
This is useful if you work with multiple computers. You can sync these folders between several Macs, access their contents from the Files app on an iPhone or iPad, and even get at your documents using a browser when logged into icloud.com.
Once the system's set up, you can get a bit creative too, by rethinking where certain kinds of document are saved. In this tutorial, you'll discover how to save browser downloads to iCloud, and how to create a cloud-based screenshots archive.
Get started with iCloud Drive
To store your Desktop and Documents folders on iCloud Drive, open System Preferences, choose iCloud, click Options, and tick Desktop & Documents Folders.
In Finder's sidebar, Desktop and Documents will now be shown under the iCloud heading. Anything stored in those folders will be uploaded to iCloud Drive – which, depending on the speed of your Internet connection, may take a while.
Be mindful whatever you store requires you to have enough iCloud storage – click Manage in the iCloud System Preferences pane if you ever need to buy more. If you have weighty files in Documents that you don't need cloud access to, consider moving them to a local (as in, not iCloud) folder to free up some space. For example, create Documents – local in your user folder and drag them there.
Store your downloads on iCloud Drive
You can't just move your existing Downloads folder to iCloud Drive – try and your Mac will instead copy it. Only do this if you want your existing folder and its contents on iCloud. (And you'll then need to delete everything from your original Downloads folder, unless you want to retain what's now duplicate content.)
Alternatively, open iCloud Drive and create a new folder (File > New Folder). Name it "Downloads – iCloud" to differentiate it from the local Downloads folder. (If you copy your original folder across, rename it accordingly.)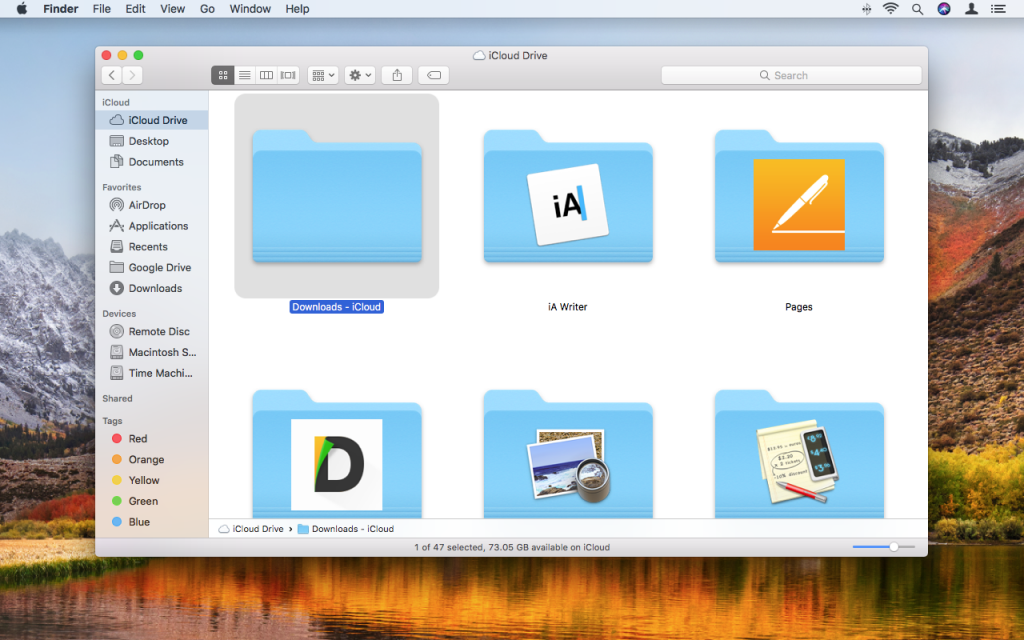 You now need to point web browsers at the new folder, so downloads are sent to the right place. In Safari's preferences, open the General tab and click File download location. Choose Other and select your Downloads – iCloud folder.
In Chrome's preferences, click Advanced, scroll down to Downloads and click Change. Choose your folder. In Firefox's preferences, scroll down to Downloads, and click Choose next to Save files to. Select your folder.
Since downloads can eat into your iCloud storage, clear out the folder often. When the folder is open in List view, Ctrl-click a column header and add a Date Added column to arrange files by date, and then delete or archive older ones. Also consider creating a Smart Folder to quickly get at files larger than, say, 10MB.
Tidy your screenshots on iCloud Drive
We elsewhere explain how to shoot screenshots on your Mac; that article also outlines how you can use Terminal to change their save location. By default, screenshots are sent to Desktop, which can soon become cluttered with the things.
If you're using iCloud Drive and tend to shoot screenshots on multiple Macs, you may wish to fashion an iCloud-based screenshots archive. To do so, open Documents and create a new folder, Screenshots. Then open the Terminal app and type the following, replacing username with your account's username. (If unsure, type up until location, add a space, and then drag the Screenshots folder to the Terminal window to complete the line.)
defaults write com.apple.screencapture location /Users/username/Documents/Screenshots
Press Return, type the following command, and then Return again.
killall SystemUIServer
Any time you shoot a screenshot, it will be sent to your Screenshots folder within Documents, which is in iCloud. You now have a central place where all your screenshots go, meaning they can be accessed from a range of devices, and that you needn't manually transfer them between Macs signed into your account.
For faster access to the folder, remember you can drag it into the Finder sidebar – and the same goes for the Downloads – iCloud one from earlier. On iOS, similar shortcut functionality exists by way of the Favorites section within the Browse sidebar/pane.
---
New to Mac? Get started on the right track at Intego's New Mac User Center!

Want to get the most out of your new MacBook, iMac or other Apple computer? Whether this is your first laptop or you've just switched from Windows, there are a few things you should know about your new Mac, like basic keyboard shortcuts or how to use the various features macOS has to offer. Learn more about what your Mac computer can do for you at the Intego New Mac User Center: Get started now!
About Craig Grannell
Craig Grannell is a technology writer, mostly specialising in Macs, iOS, apps, and games. He's been immersed in all things Apple for over 20 years, and enamoured with computers since getting his hands on a VIC-20 as a kid. He also has a Korg Gadget addiction. Send help. Or alternatively, visit his website, craiggrannell.com, and follow him on Twitter at @craiggrannell. View all posts by Craig Grannell →