Sort Smarter with macOS Smart Folders, Albums and Playlists
Posted on August 24th, 2017 by Craig Grannell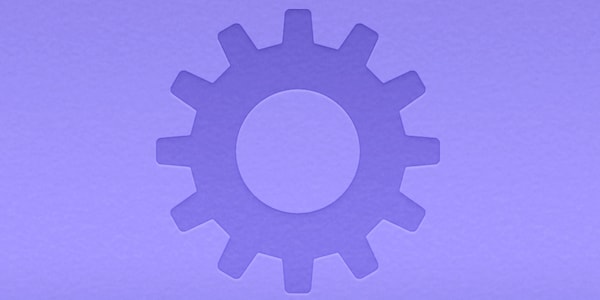 Since the Mac's earliest days, people have manually organized content in folders – typically by drag and drop. Documents have been moved around Finder, and playlists built in iTunes.
But Smart Folders offer a better way. Their contents are determined by user-defined criteria, and automatically update to match those rules. In this feature, we explore five macOS apps that use them, and show how they can save you time.
Smart Folders in Finder
Open the folder you want to base a smart search on, and type a term into the Search field. Depending on your term, the field's pop-up may offer search types based around file-names, dates, or formats (Kinds), which you can subsequently select.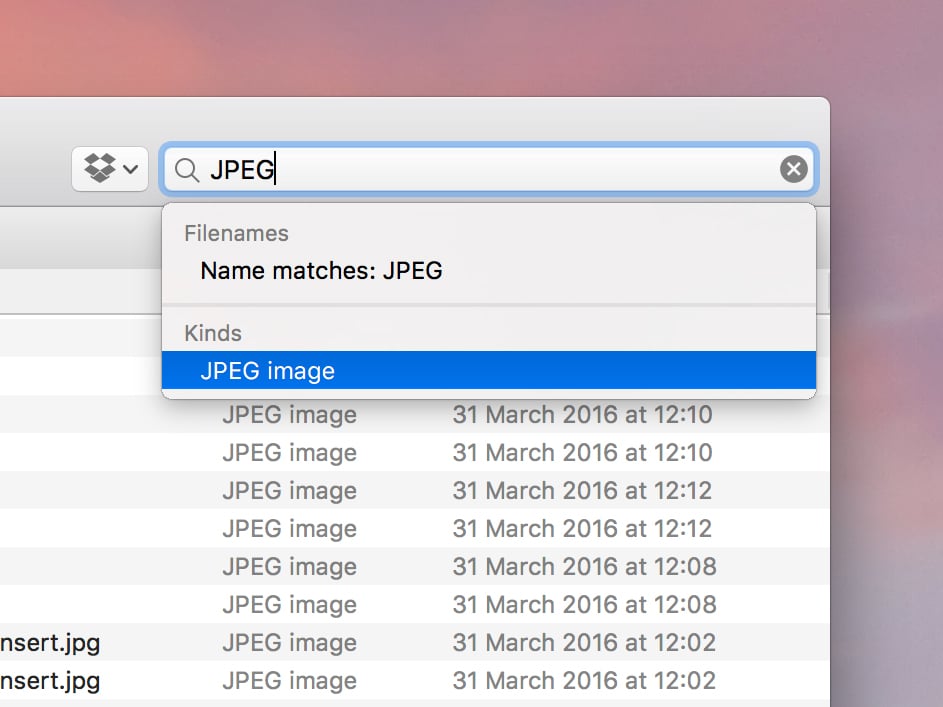 Matching results will appear in the Finder window, and you can then use the buttons next to the Search heading (depicted below) to switch between searching your entire Mac or just the current folder. To add another rule, click the + button, and select attributes and values from the available menus. For example, you could initially search for JPEG images, and then add a Created date rule to filter results to JPEGs created within the last 30 days.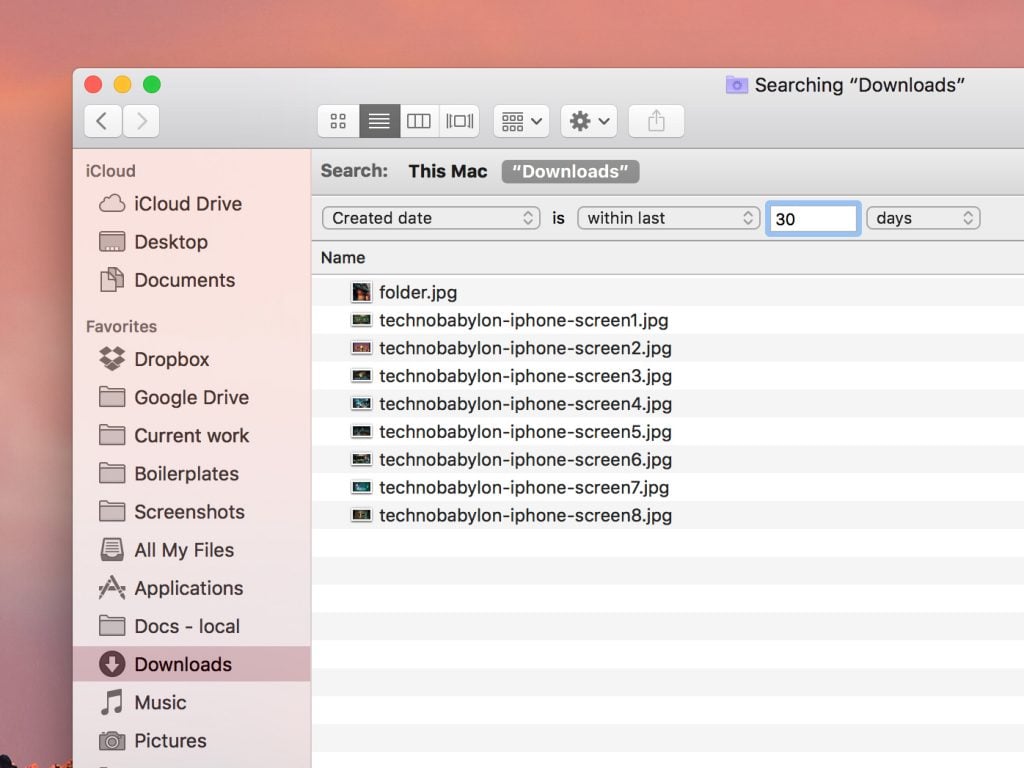 Click Save to store your search in the Saved Searches folder (found in ~/Library/ – Option-click Go in Finder and select Library to access that). Name your Smart Folder while saving it. Check Add To Sidebar if you'd like your Smart Folder added to your Finder favorites. (Alternatively, you can drag it there later from the Saved Searches folder.)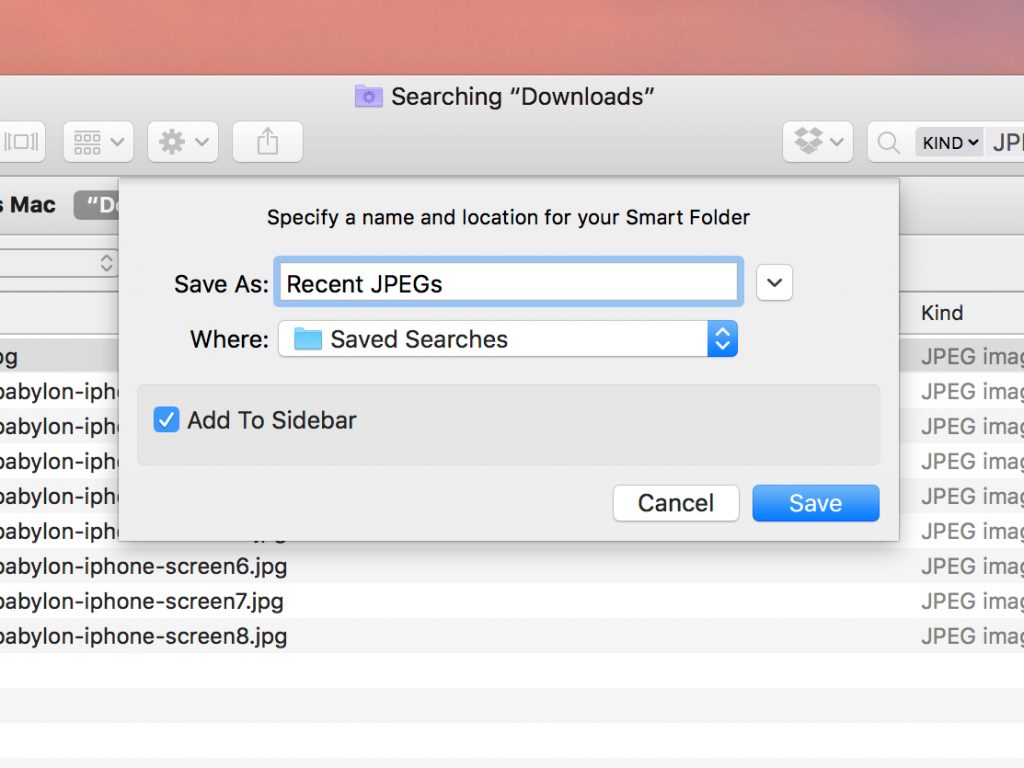 These folders are all virtual in nature, note. Should you delete a Smart Folder, your documents remain wherever they're housed on your Mac.
(Want to save time organizing and creating Smart Folders? Download a free trial of Mac Washing Machine to create Smart Folders that automatically bundle your most frequently used files and apps – all in one place.)
Take Smart Folders further
To start a Smart Folder without using a search term, just type a space into the Search field. This brings up the bar that enables you to create rules. And said rules can be more complex than just a linear list. Hold Option and each + button becomes …, which can be clicked to add a nested rule set.
You can define whether results should match Any, All, or None of the nested rules. Your decision may heavily impact your results. Consider a search for JPEG images, where any or all of 'created within the last 30 days' and 'name contains iPhone' can be true. With any, results will include files created within the past 30 days and/or those with 'iPhone' in their names. With all, your listing will include only files that match both rules.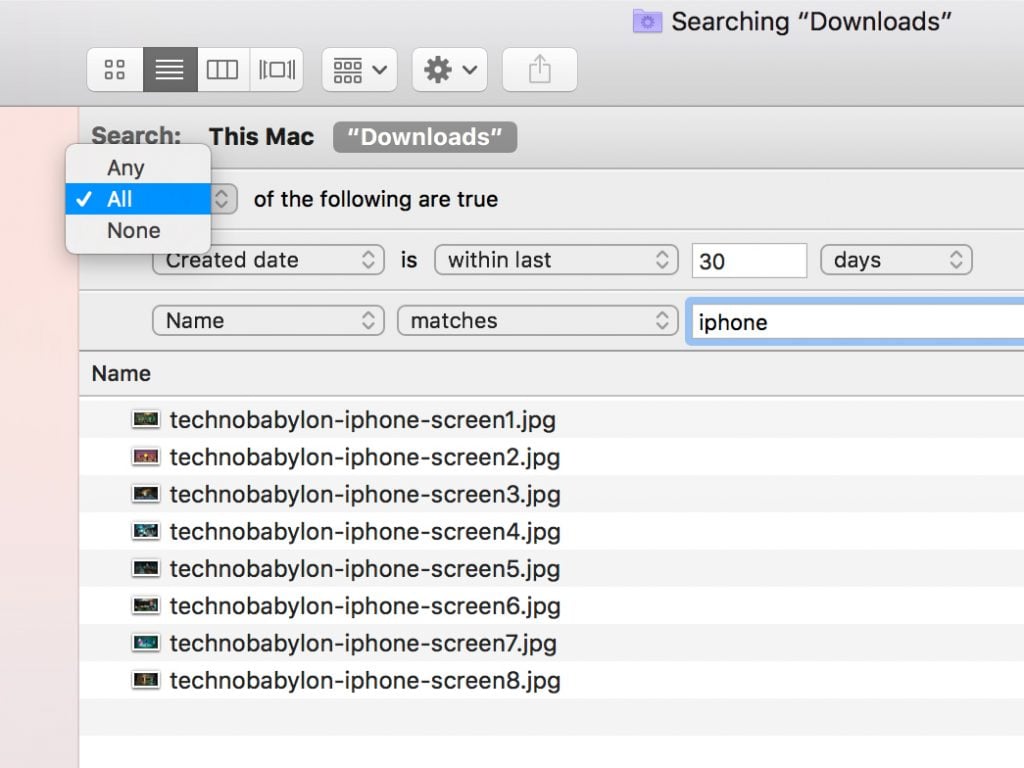 Additionally, be mindful there are far more search attributes than those initially shown in the first rule menu (the one that defaults to Name). Select Other to view them in a sheet. To permanently add one to the list, click its In Menu checkbox.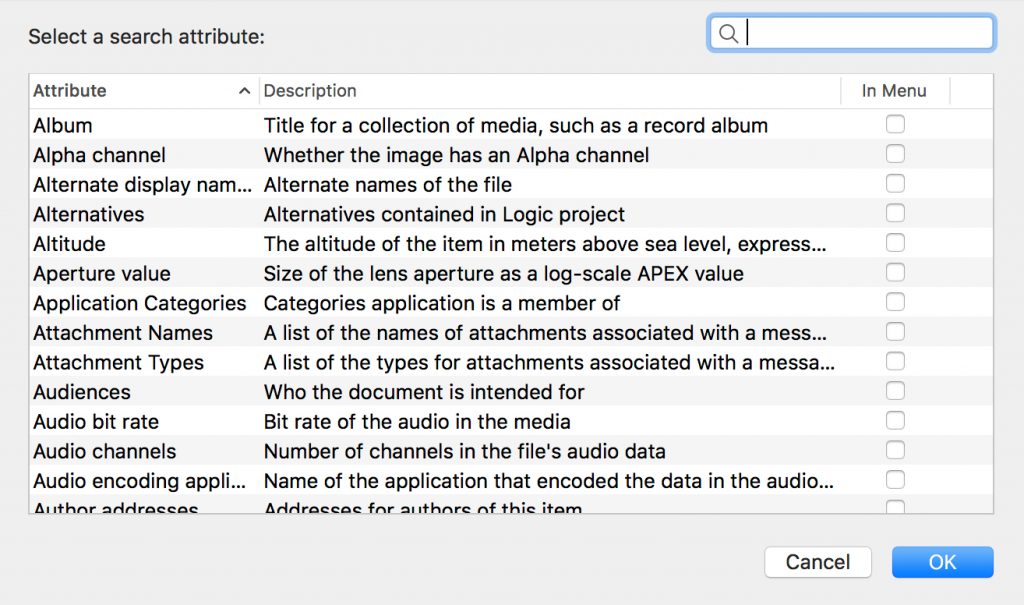 Smart Playlist in iTunes
In iTunes, create a new Smart Playlist with File > New Smart Playlist. Again, rules are added using +, and nested rule sets are added by holding Option and clicking ….
Unlike Finder, iTunes can limit the results to a specific number of items, and you decide whether the playlist should automatically update or not – uncheck Live updating, and the playlist will be 'frozen'.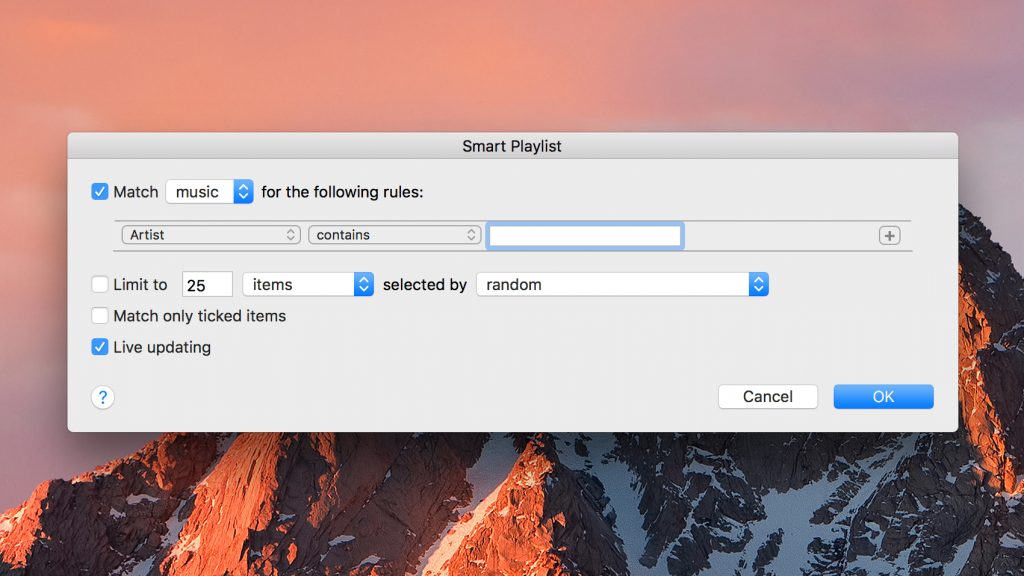 For people with large music collections, Smart Playlists can keep things fresh. Create a playlist using a Date Added rule that lists music you've added during the last 30 days, so you remember to listen to it. (To go further, add a Plays is 0 rule to restrict the playlist to tracks you've not played at all.)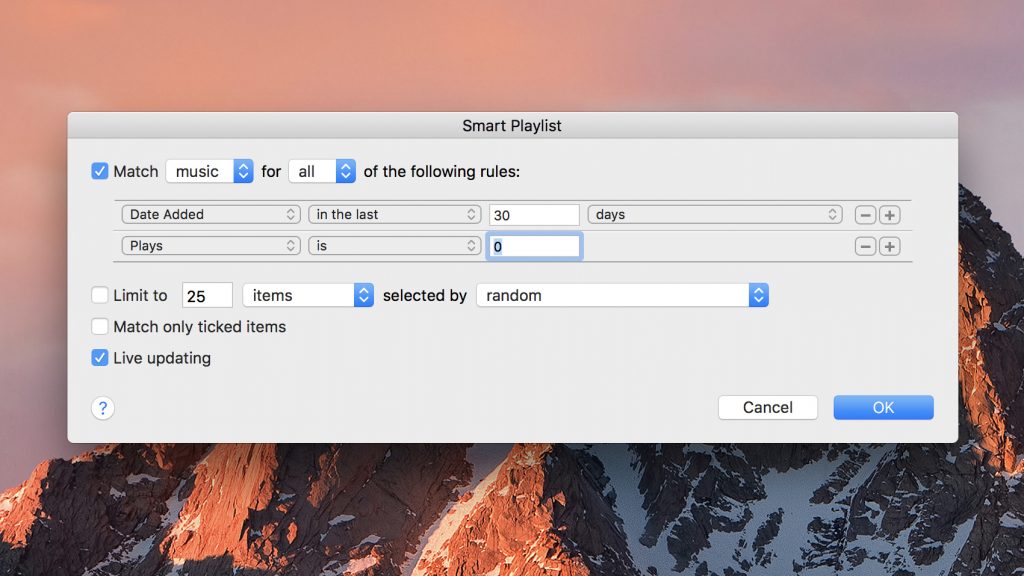 Or if you're playing the same old stuff too often, use a Last Played rule to include tracks that haven't had an airing over the past month. Further refine this by including in the playlist only highly rated and/or 'loved' tracks, if you only want the good stuff.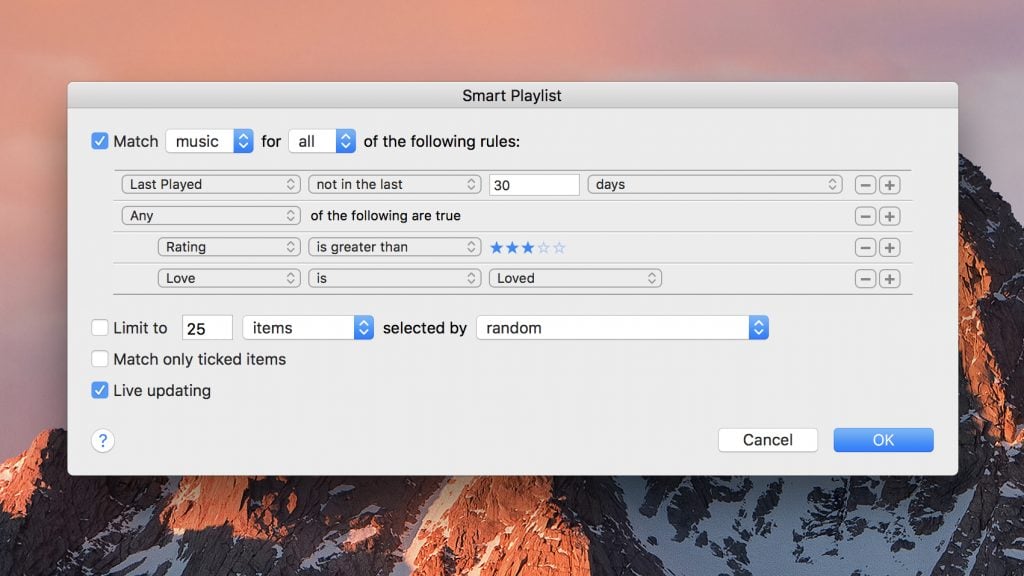 Smart Albums in Photos
In Photos, Apple provides Smart Albums in the sidebar (View > Show Sidebar), for quickly listing the likes of Live Photos, selfies, and videos. But you can create your own Smart Albums (File > New Smart Album) based around specific cameras, people, lenses, or keywords.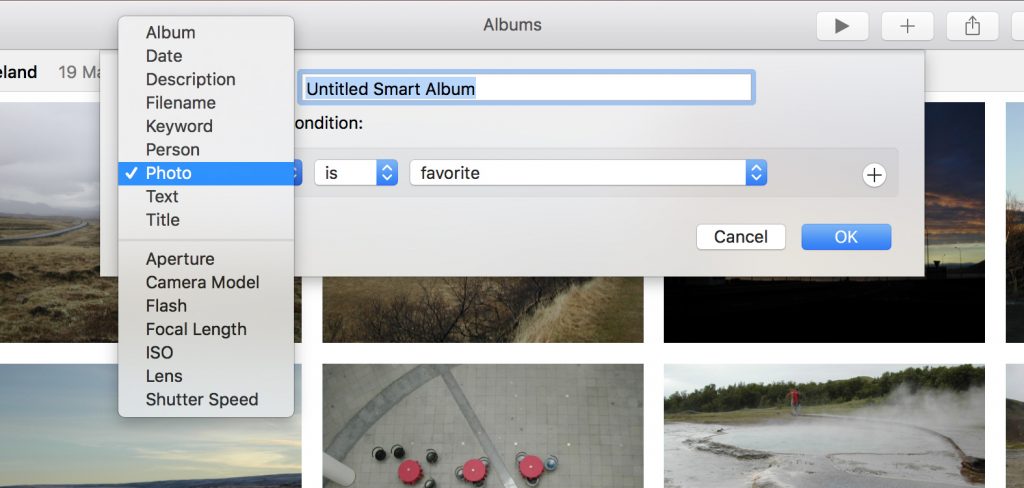 Time and file formats are also available, and can be useful for getting at specific kinds of imagery. For example, use a Date rule to create albums based on a specific time period, or a dynamically updated album of what's been added during the past month.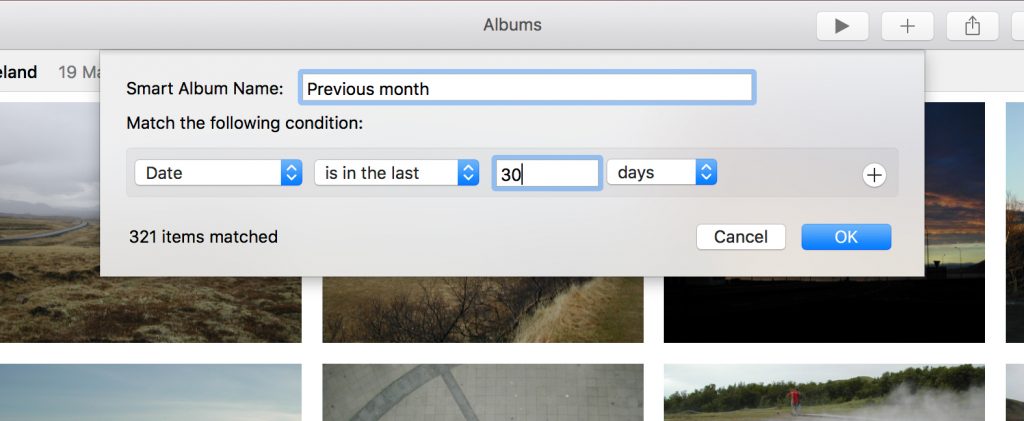 From a format standpoint, if you take many screenshots and would prefer them filtered out of a list, add a rule stating: Filename does not include png.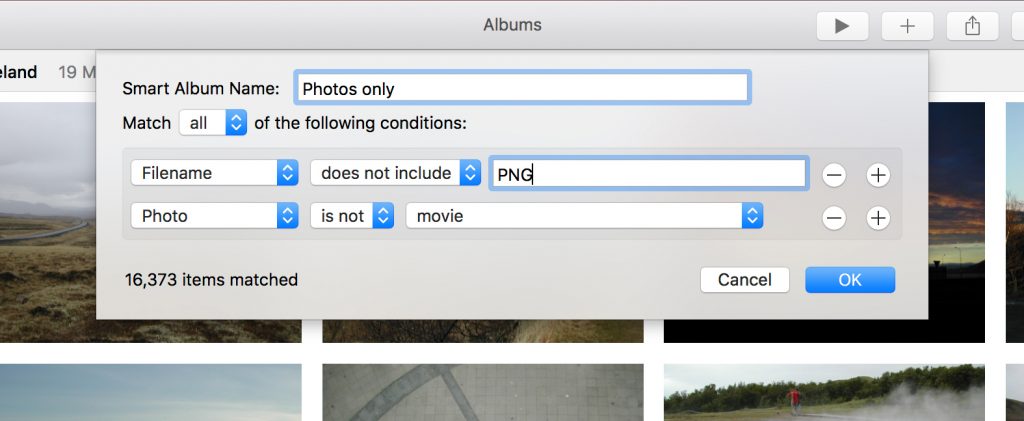 Note that although you can add multiple rules to a Smart Album, rules cannot be nested in Photos.
Smart Mailboxes in Contacts and Mail
Contacts offers Smart Groups, which can be based around details like name, company, URL, birthday, or note. The last of those in particular provides scope, because you can base a Smart Group on any arbitrary text added to the note field of Contacts cards.

Smart Groups can be used in Mail's To field. To speed things along, consider prefixing group names with a couple of letters (such as SG) to make them more memorable and easier to trigger.
As for Mail's take on smart folders, that begins in Mail > New Smart Mailbox. You can choose whether your mailbox should include messages from Trash and Sent, and for rules use criteria such as names, dates, flags, priorities, and attachments.
If you're bad at dealing with email, use a Date received rule to create a 'Deal with NOW' Smart Mailbox for inbox emails more than a week old.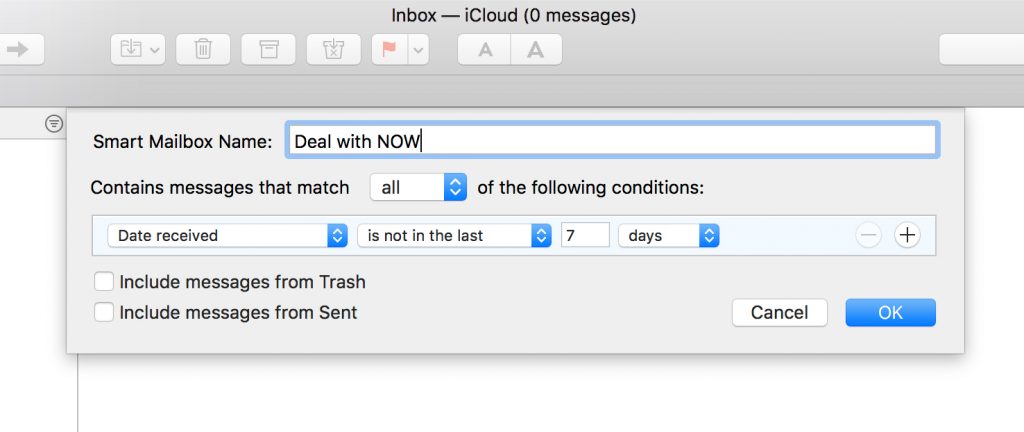 If you have multiple accounts and want to delve into new stuff, create a folder for unread messages (but that omits junk).
Most of all, experiment, whether it's in Mail, Finder, or one of the other apps in this piece. A little thought followed by a few minutes configuring some rules can save you plenty of time in the long run.
---
New to Mac? Learn tips and tricks at Intego's New Mac User Center!
Want to get the most out of your new MacBook, iMac or other Apple computer? Whether this is your first laptop or you've just switched from Windows, there are a few things you should know about your new Mac, like basic keyboard shortcuts or how to use the various features macOS has to offer. Learn more about what your Mac computer can do for you at the Intego New Mac User Center:
Get started now!
About Craig Grannell
Craig Grannell is a technology writer, mostly specialising in Macs, iOS, apps, and games. He's been immersed in all things Apple for over 20 years, and enamoured with computers since getting his hands on a VIC-20 as a kid. He also has a Korg Gadget addiction. Send help. Or alternatively, visit his website, craiggrannell.com, and follow him on Twitter at @craiggrannell. View all posts by Craig Grannell →