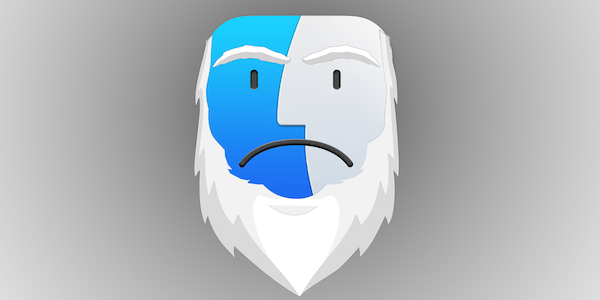 The idea of "planned obsolescence" has been around for about 100 years. It is said to have begun in the automobile industry, when GM decided that, to increase flagging sales, the company would make new models every year. Of course, the general concept really began much earlier: look at fashion, where designers decide what people wear each year, and new designs tempt people to buy clothes they don't need. This concept has spread to many industries, especially consumer goods, and most notably computing devices.
When it comes to electronics, planned obsolescence is often closely linked to technological progress. There are some areas where new technology doesn't make noticeable improvements; think about your refrigerator, oven, CD player, speakers, and other devices that don't depend much on computing power. They don't change much from year to year. They may wear out over time, but it's not uncommon for kitchen appliances to last 20 years.
But with computing devices, which regularly benefit from new capabilities because of faster chips or new protocols, there are valid reasons for wanting to upgrade and be able to use new features. But is a given year's iPhone really so inferior that it shouldn't get the current iOS version, perhaps with a limited feature set? That would at least allow iPhones to get security patches longer, and to be more eco-friendly since they wouldn't have to be replaced as often.
As the world's highest-value company, Apple has been the target of many complaints, investigations, and lawsuits about planned obsolescence, particularly concerning iPhones.
With this year's operating systems, Apple is removing compatibly for a number of devices that aren't very old, opening the company to criticism that they may be doing this to get people to buy new devices. But is that a fair argument? Let's examine some key facts so you can be well informed.
Many older iPhones won't be able to run iOS 16
With the announcement of device compatibility for iOS 16, many users were disappointed to find that Apple had removed all devices before the iPhone 8. After all, Apple sold the iPhone 7 – initially as new, then as the "cheaper" iPhone – until September 2019. People who bought the iPhone 7 near the end of its cycle are finding that they cannot upgrade a phone that was sold just three years ago. The iPhone 6S and 6S Plus were sold until September 2018, as was the first iPhone SE, and none of these devices will make the grade.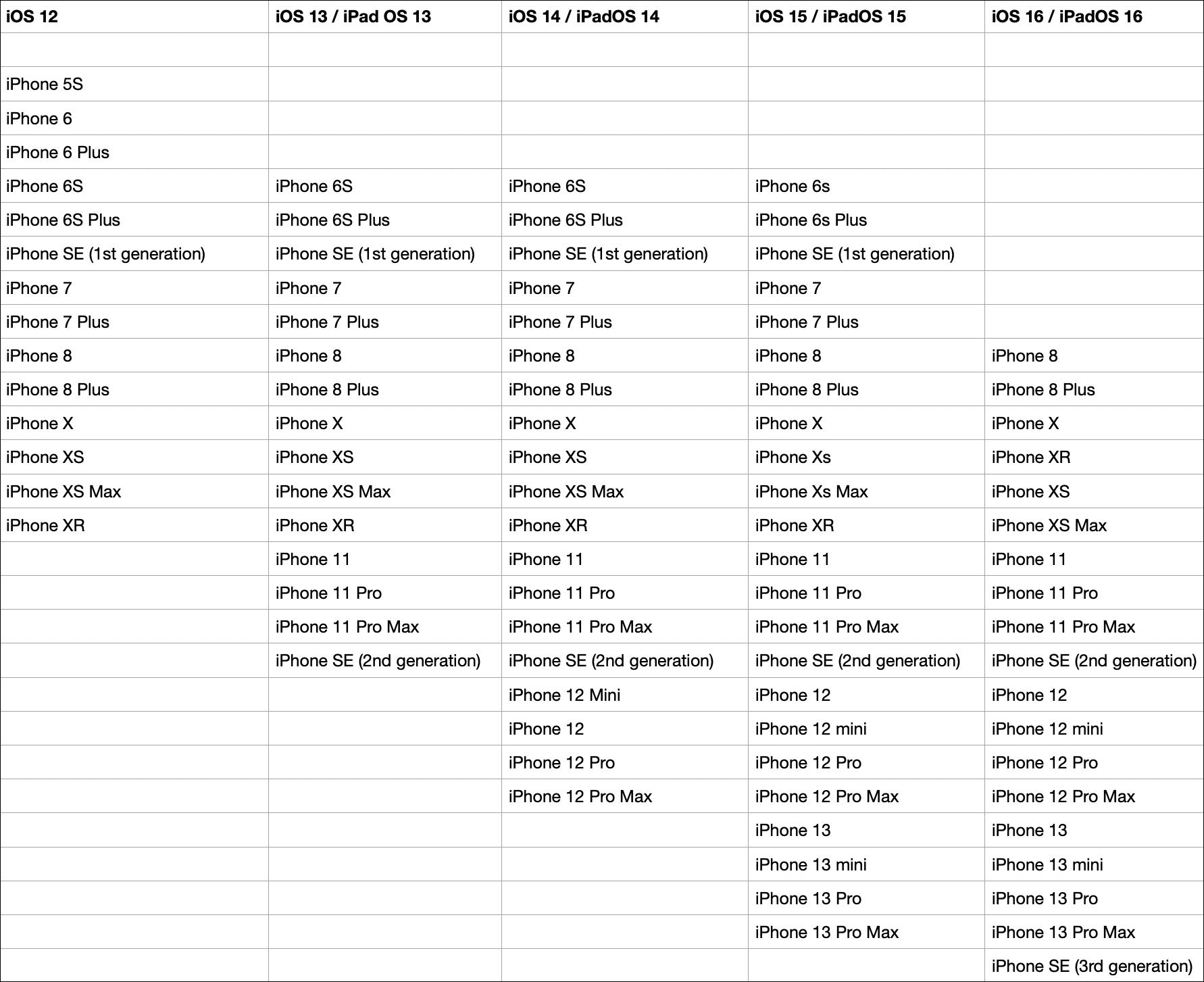 What is most surprising is that the cutoff for the last three versions of iOS – from iOS 13 to iOS 15 – was the same: the iPhone 6S. Users of these older devices felt that they were able to have a long-lasting phone. To be fair, the 6S was first sold in 2015, making it a device that will have lasted seven years from its first date of sale, and five and a half years since its final date of sale, so it has lived a long life as far as mobile phones go.
Users of incompatible iPhones aren't just disappointed about not being able to use new features in iOS 16, but are also worried about the security of their device. When iOS 15 was released, Apple said that users could "continue on iOS 14 and still get important security updates for a period of time," but that period turned out to only be 36 days. The most recent update that Apple released for iOS and iPadOS 14 (namely, version 14.8.1) was on October 26, 2021, just five weeks after the initial release of iOS 15.
To this day, Apple continues to claim on its iOS 15 features page that iOS 14 will continue to "get important security updates for a period of time."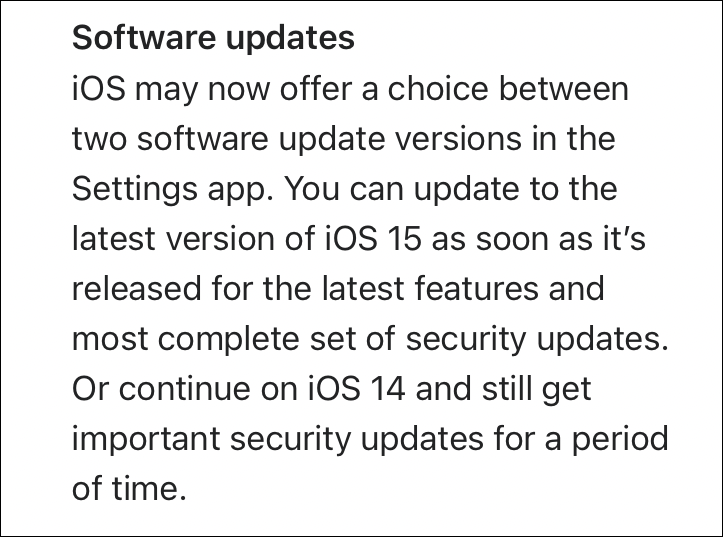 Technically, 36 days is "a period of time," but Apple's wording has proven to be quite misleading. Since the release of iOS 14.8.1 back in October, several serious vulnerabilities have been patched for iOS 15, while iOS 14 has remained vulnerable—including to "actively exploited" (i.e. in-the-wild) zero-day vulnerabilities.
As of May 2022, roughly 17% of all iPhone users are still running some version of iOS 14, blissfully unaware that their iPhones lack critical security updates.
Getting back to the iPhone models that iOS 16 will not support, these older phones will still be able to run iOS 15, although they may be at risk from certain threats that Apple declines to patch. Only time will tell whether, or how thoroughly, Apple might continue to patch iOS 15 after iOS 16's release. (If history is any indicator, Apple likely won't patch all vulnerabilities for the previous iOS version.)
It is true that new features in operating systems may legitimately require better hardware such as faster processors, more RAM, and more storage, so it's natural for Apple to eventually drop support for certain iPhone models. But as a company that claims to hold sustainability and eco-friendliness as crucial philosophies, perhaps Apple should help people continue using older devices for longer.
The M1 iPad Stage Manager controversy
The iPhone is updated annually, so it's obvious when an older device slips off the compatibility list. With the iPad product line, however, models are renewed less frequently. Nevertheless, older iPads aren't seeing the same cutoff as iPhones. In fact, only two iPad models whose compatibility goes as far back as iOS 12 cannot run iOS 16: the iPad Air 2 and the iPad mini 4. The iPad Air 2 was released in late 2014, running iOS 8, so it's one of the longest-surviving iPads. The iPad mini 4 was released a year later.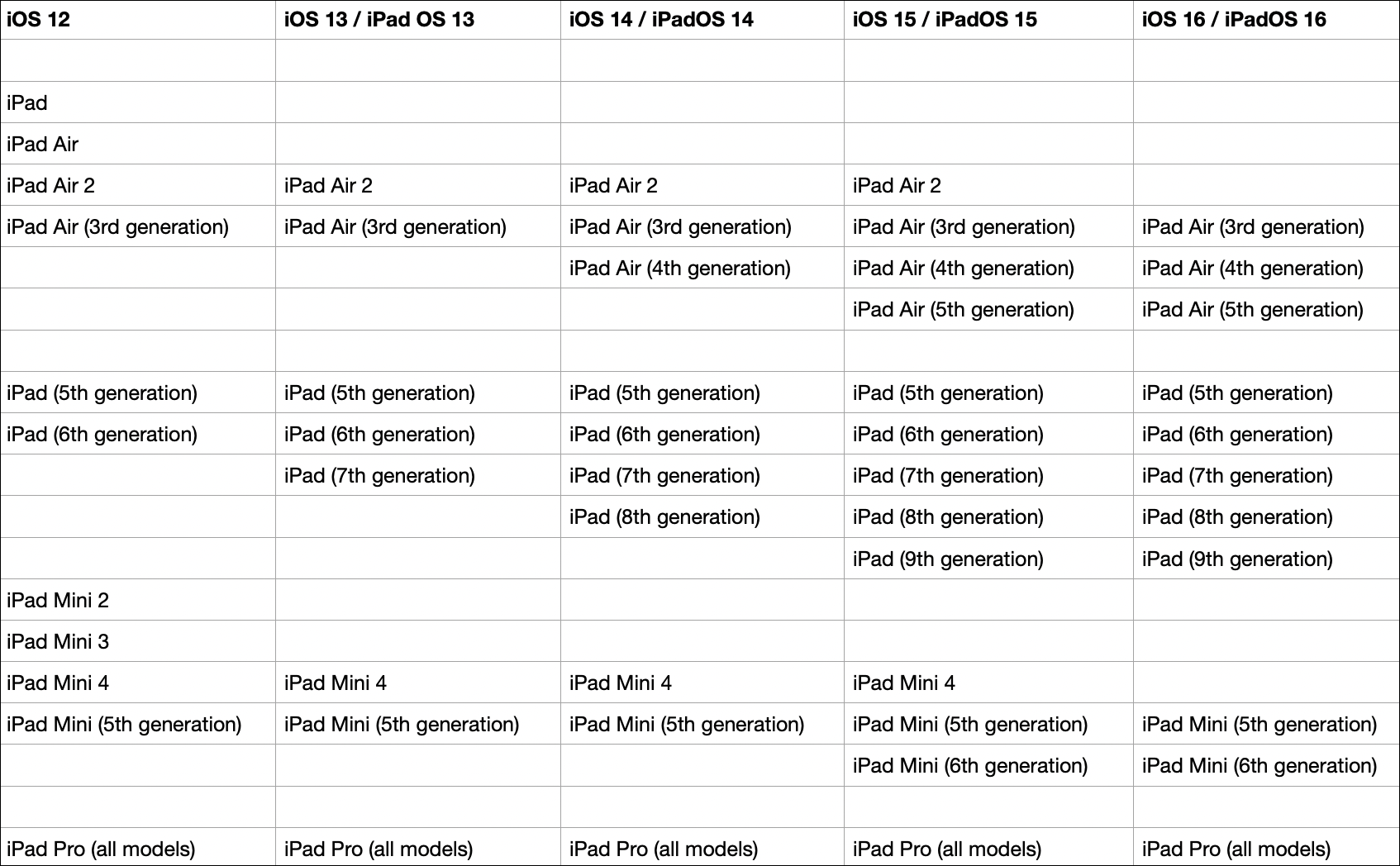 Interestingly, the iPad (5th generation) and iPad (6th generation) have similar hardware to the iPhone 6S and iPhone 7, and yet these iPad models will support iPadOS 16, while the similar iPhone models will not support iOS 16.
However, one of the marquee features of iPadOS 16 will only run on M1 iPads. Stage Manager, an advanced windowing system for iPad, only runs on the iPad Pro models and the iPad Air (5th generation). It doesn't run on the entry-level iPad (9th generation), or the iPad mini (6th generation), both of which are currently sold. The lack of a top-billed feature for currently sold iPads has sparked some controversy in the Apple user community.
Apple has said that "With Virtual Memory Swap, iPad storage can be used to expand the available memory for all apps," and this feature is only available with the latest processor. But this suggests that the M1 processor may be an inflection point in other new features to come to the iPad.
At least with iPadOS 16, Apple is not denying upgradability for most iPads that supported iPadOS 15. Instead, Apple has chosen to support the majority of the same models while limiting which features are available. With the iPhone, it's all or nothing.
Or is it? To be fair, while it's true that more iPhone models than iPad models were dropped from support, there are also a handful of iOS 16 features that will be unavailable for the oldest supported iPhone models, namely the iPhone 8, iPhone 8 Plus, and iPhone X. So one could argue that Apple was being benevolent in its decision to not simply cut off those models as well. (On the other hand, Apple still sold the iPhone 8 as a budget phone as recently as 2020, so it would have been a more controversial move to simply drop support for it completely with iOS 16.)
What about the Mac?
macOS Ventura, due for release this fall, is cutting off a large number of older Macs that had been compatible with the last few operating systems.

One notable change is that the MacBook Air slips from the 2015 model all the way to 2018. Ventura drops the 2017 version, which was sold until July 2019. This means that when macOS Ventura is released, a three-year AppleCare contract could have just expired on a model purchased at the end of its cycle. The MacBook Pro is similar. Its 2017 model was sold until around the same time. Three years is a very short lifespan for a Mac.
The 2013 Mac Pro is a bit of an anomaly. The Mac Pro line wasn't updated again until December 2019. The current Mac Pro can run macOS Ventura, but if you bought the "trash can" Mac Pro at the end of its cycle, its three-year AppleCare contract could still be running when Ventura is released. For a computer that was billed as a "pro" Mac, it's disappointing to see Apple cutting it off from macOS updates less than three years from its last date of sale. (Customers whose AppleCare contract hasn't expired by macOS Ventura's release might have a legal case against Apple, especially if Apple neglects to patch all vulnerabilities for macOS Monterey that get patched in Ventura's initial release.)
While Apple does issue some security patches for the n-1 (previous) operating system more on the Mac than on iPhone and iPad, these updates don't always patch all known vulnerabilities affecting that operating system.
It will be interesting to see how long Apple's M-processor Macs are supported by future operating systems. About a year ago, I suggested that these may be "forever Macs," because the power of these processors will be sufficient for many users for a very long time. But this would, of course, affect sales; will Apple make these Macs obsolete as quickly as some others?
Of course, as Intego's chief security analyst, Josh Long, likes to point out, his 15-year-old iMac (Mid 2007) is capable of running the current version of macOS, albeit without Apple's support. Theoretically, Apple could easily continue to support its operating systems on much older hardware than it does—and that goes for not just Macs, but also for iPhones, iPads, and other Apple devices.
Apple seems to be far more interested in giving users a "good experience" than in protecting users of older devices from critical security and privacy threats.
See also Apple's Poor Patching Policies Potentially Make Users' Security and Privacy Precarious
Apple's Poor Patching Policies Potentially Make Users' Security and Privacy Precarious
Apple Watch
Perhaps the most egregious change is the dropping of the Apple Watch Series 3 from compatibility with this year's operating system, watchOS 9. The Series 3 is sold today as the ultra-discount wrist computer, at only $200. But telling users that the watch they buy today can't run an operating system that will be released in a few months is, at best, bad messaging and a questionable practice.
Granted, this is a fairly old watch, as far as the device's technology goes (it was first introduced five years ago, in 2017), and most people who buy it expect it to be limited in functionality compared with newer models. With the Apple Watch, there are somewhat fewer security threats, although Apple has patched some "actively exploited" vulnerabilities over watchOS 8's life span. But even setting aside security concerns, it seems a bit harsh of Apple to continue selling and actively promoting a device that is doomed to become obsolete practically overnight.
Only time will tell whether Apple will continue to release occasional security updates for watchOS 8, or whether watchOS 9 will be the only version to get security updates starting later this year. Looking back at Apple's past practices, the company has not released any security updates for watchOS 7 since the release of watchOS 8, although there was some overlap in security updates for watchOS versions 5, 6, and 7 as recently as 2020.
iPod touch
Apple had just barely discontinued the iPod touch product line before the company announced iOS 16, so from a certain perspective, it's no great shock that Apple isn't planning to support iOS 16 on the iPod touch (7th generation).
However, this puts Apple into a similar situation to the discontinuance of the iPod touch (6th generation), which was terminated shortly before the release of iOS 13, leaving the sixth-gen model stuck on iOS 12. In fact, both iPod discontinuations happened just four months before the release of the new iOS version (assuming that Apple will also release iOS 16 in September, as has been Apple's practice). Imagine that you had just bought a brand new iPod touch in May, only to learn in June that it will no longer get iOS updates a mere four months after your purchase.
Apple could potentially face legal challenges over such a short window of support, perhaps unless Apple offers occasional (but likely incomplete) patches for iOS 15. It's plausible that iOS 15 might become "the new iOS 12" (the last iOS version that supported several devices, such as the iPhone 6 and the first-gen iPad Air). Apple has released rare, piecemeal patches for iOS 12 over the past few years.
Planned obsolescence, or natural expiration of old tech?
There are obviously many reasons why Apple renders devices incompatible with new operating systems. With new features that require faster processors or more RAM or storage, there is always a justification for denying compatibility. But a primary goal of all these new operating systems is to introduce features that make people desire to upgrade their devices.
With iPhones, there are other factors, such as the wear and tear of daily use, which lead users to want to upgrade more often than with Macs or iPads.
Apple should focus more on sustainability, and help users keep their devices as long as possible. One issue the company could deal with better is that of device batteries losing capacity and on-device storage becoming saturated. Apple will change the battery in your iPhone, iPad, or laptop for fair prices, but many people don't realize that this is possible; they should make this clearer. As for on-device storage, Apple could do a better job of helping users understand how to shunt more of their data to iCloud. They could also give users more than just 5 GB iCloud storage, so they can remove more data from their devices.
But the siren song of the newest, fastest, most magical iPhone, iPad, or Mac will continue to attract users, and Apple plays on their marketing to ensure that FOMO wins out.
And, meanwhile, Apple users who are less concerned about "missing out"—and therefore skip upgrading—may unknowingly remain vulnerable to serious security and privacy flaws.
Related:
How to Install macOS Monterey on Unsupported Macs, for Security Improvements
How can I learn more?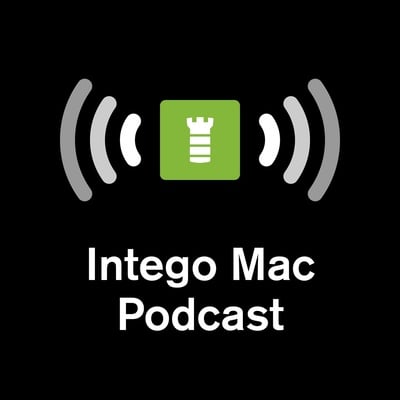 Each week on the Intego Mac Podcast, Intego's Mac security experts discuss the latest Apple news, security and privacy stories, and offer practical advice on getting the most out of your Apple devices. Be sure to follow the podcast to make sure you don't miss any episodes.
This week, in episode 244, Kirk and Josh have a deep-dive discussion of Apple's planned obsolescence.
You can also subscribe to our e-mail newsletter and keep an eye here on The Mac Security Blog for the latest Apple security and privacy news. And don't forget to follow Intego on your favorite social media channels: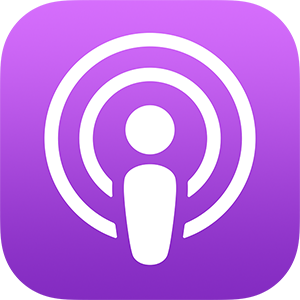 About Kirk McElhearn
Kirk McElhearn writes about Apple products and more on his blog Kirkville. He is co-host of the Intego Mac Podcast, as well as several other podcasts, and is a regular contributor to The Mac Security Blog, TidBITS, and several other websites and publications. Kirk has written more than two dozen books, including Take Control books about Apple's media apps, Scrivener, and LaunchBar. Follow him on Twitter at @mcelhearn. View all posts by Kirk McElhearn →