Apple Presents macOS Ventura, iOS 16, iPadOS 16, and New Macs
Posted on by Kirk McElhearn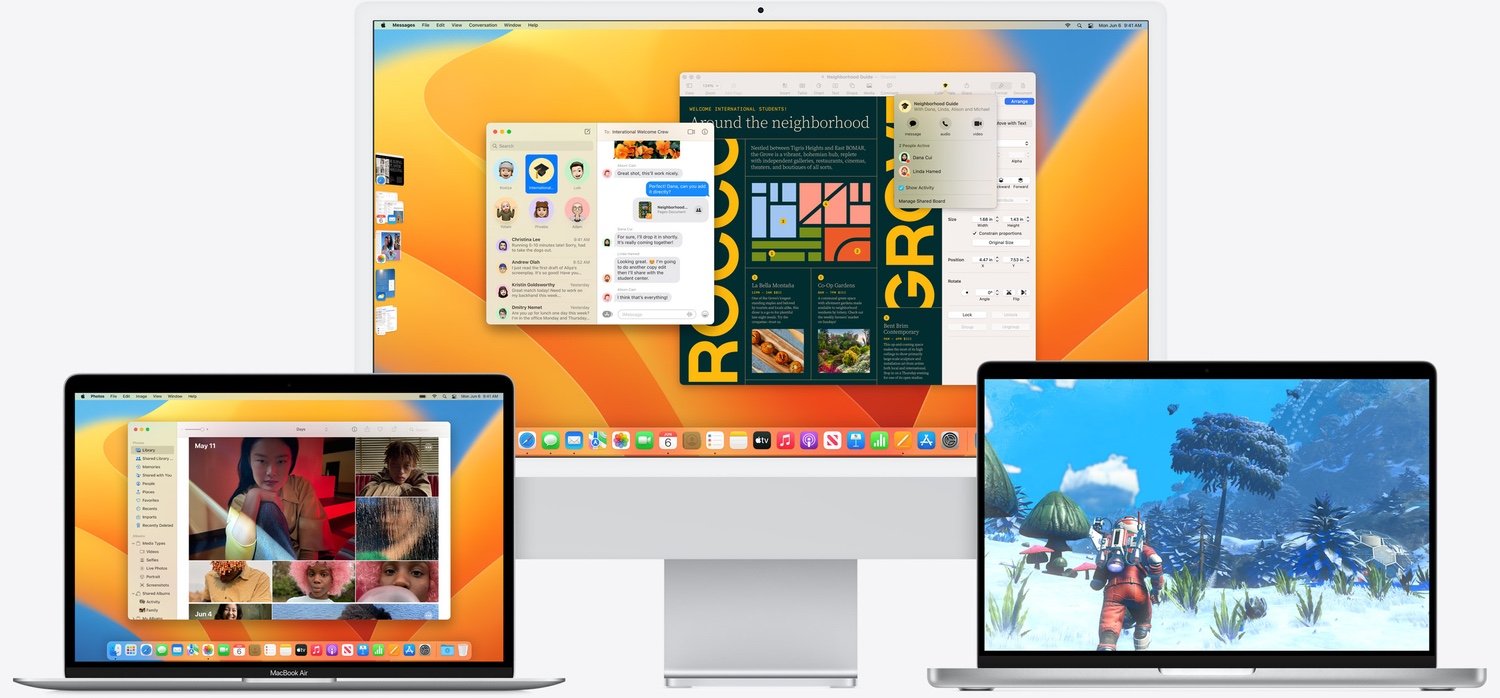 For this year's Worldwide Developer Conference, Apple has presented the new operating systems that we'll be downloading in a few months. macOS Ventura, iOS 16, iPadOS 16, and watchOS 9 were all highlighted in a two-hour presentation. In addition, Apple has shown off two new Mac laptops that will be available next month.
The M2 processor
The big hardware news was the M2 processor, the next generation of Apple silicon. While the improvements from the M1 processor were not consequential – the presentation discussed gains of 18% here, 50% there – this is the next step toward more powerful Macs that use less power.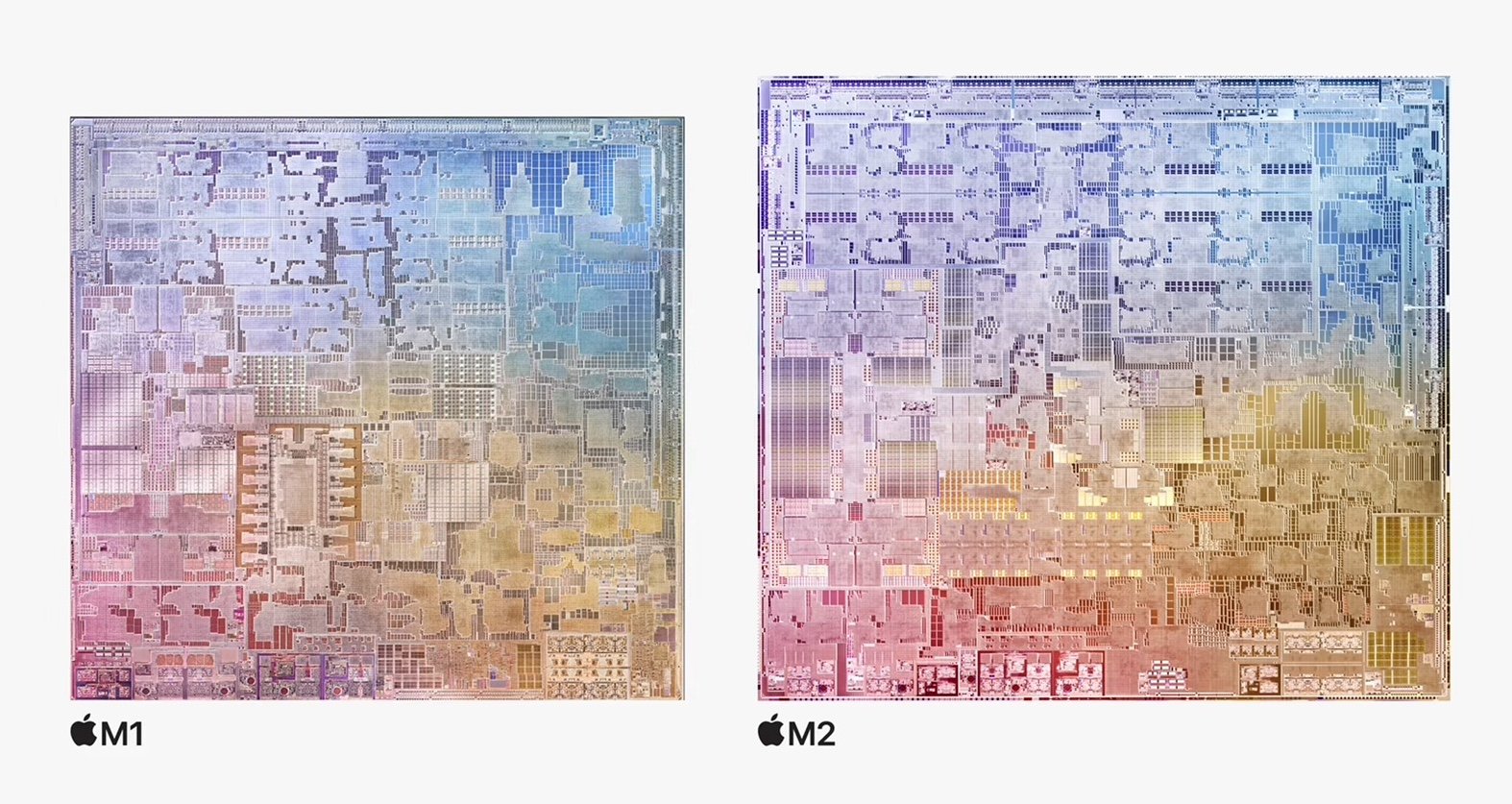 Aside from the speed and power improvements, main difference for users is the chip's ability to support 24 GB RAM, up from 16 for the M1 processor. The basic model still only supports two ports, so this processor is still the entry-level model, ideal for laptops.
The new MacBook Air and MacBook Pro
With the new M2 processor, Apple has introduced a redesigned MacBook Air. This is the first change in this Mac's form factor since its introduction in 2008. Gone is the aerodynamic look of the laptop, and it's now a bit slimmer and lighter than the 13″ MacBook Pro.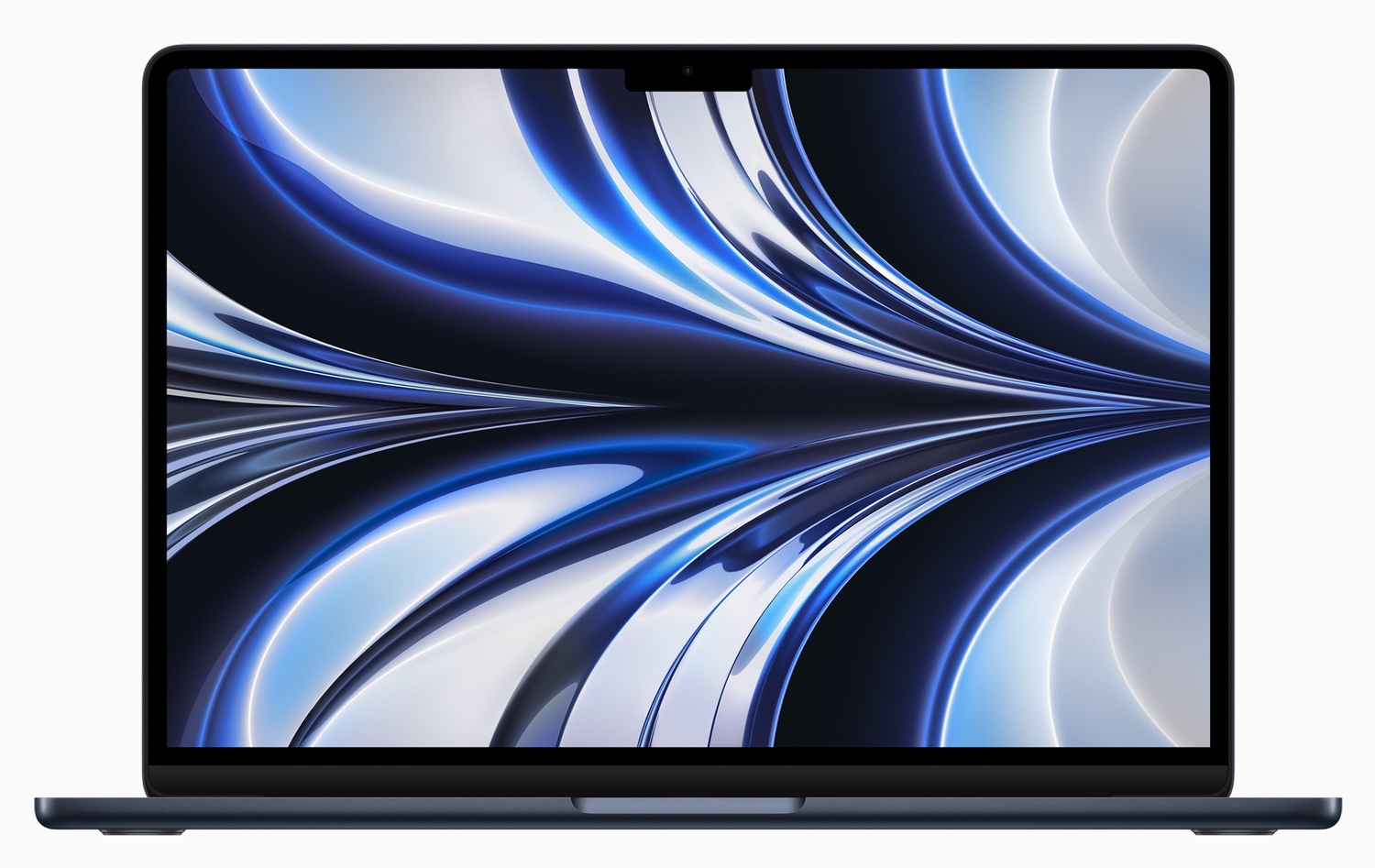 This new model has a slightly larger 13.6″ Liquid Retina display, at a 2560 x 1664 native resolution, with a notch for its 1080p camera. And while it only has two USB-C ports, it has a MagSafe charging port, so both ports can be used for peripherals. The new MacBook Air supports fast charge, hitting 50% in just 30 minutes with a 67 W power adapter.
At $1,199, this is a $200 bump over the M1 MacBook Air, which Apple will continue to sell, and it comes in four colors.
The new 13″ MacBook Pro also features the M2 chip. Starting at $1,299, it's pretty much the same as the previous model, and still comes with the TouchBar. There's no longer a big difference in price between the MacBook Air and the MacBook Pro, and, while performance will be identical, if you want the TouchBar, then the MacBook Pro is for you. Aside from that, it lacks MagSafe Charging, and doesn't have the Liquid Retina display.
macOS Ventura
Apple's presentation highlighted a broad number of new features across all of the company's operating systems, many of which are available on multiple devices. One of the highlights was Stage Manager, which is a new windowing option on both macOS and iPadOS. This marks the first time that you can use multiple windows on the iPad; the current split view is very rigid, but this is a lot more flexible.
Stage Manager reminds me a lot of Cover Flow, which is a way of viewing files in the Finder, and was previously also available in iTunes. With Stage Manager, you can switch among apps and windows while shunting non-active apps off to the side, where you see thumbnails.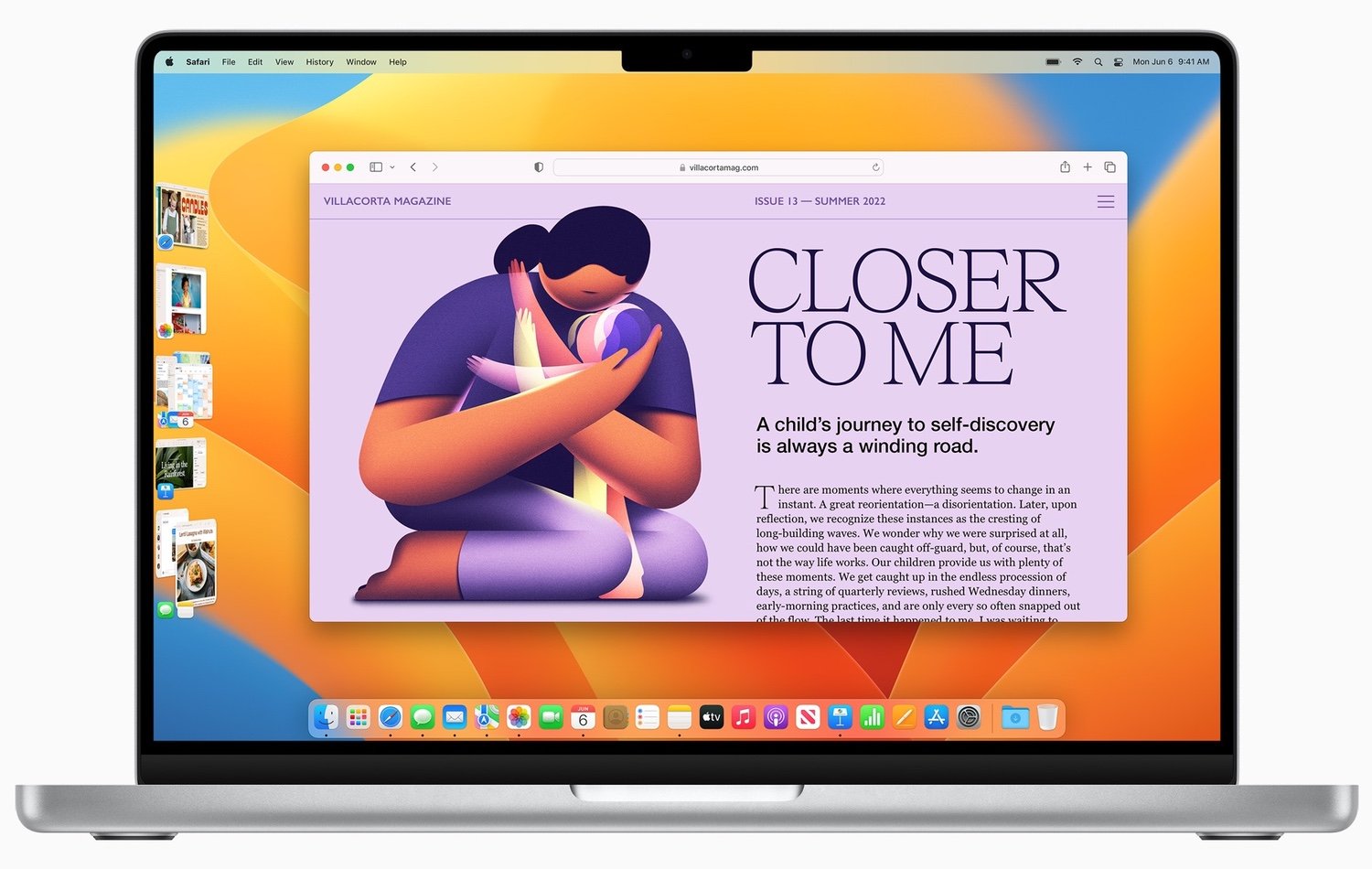 While this is visibly attractive, it doesn't use all of your available display by default. You can, of course, resize the windows, but it looks more attractive than useful for now.
One surprising new feature is the ability to hook an iPhone on top of a Mac's screen to use as a webcam. This leverages Continuity, the feature in Apple's operating systems that exchanges data across devices. But it looks like an admission that the webcams in most Macs are inferior. Craig Federighi showed a nifty clip-on device that holds an iPhone with MagSafe, but this seems like a kludge.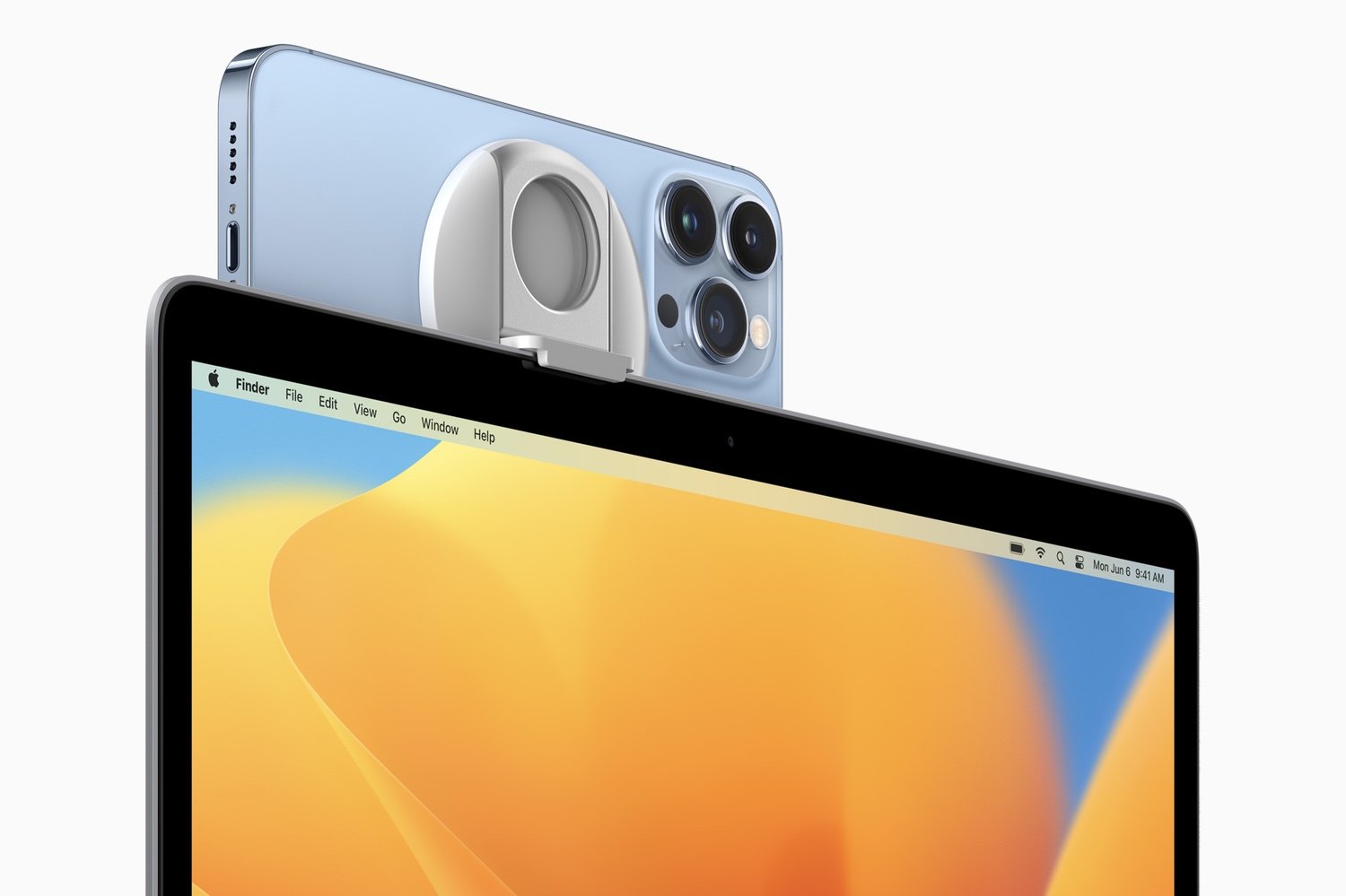 The technology is very cool, however, when it somehow – dare I say magically? – switches to a top-down view of the user's desk. This uses some trickery in skewing the image from the iPhone camera to make it look like it's an overhead view, and could be useful when you need to have a meeting and show physical items.
System Preferences gets a full overhaul, and this app is now arranged like the Settings app on iOS and iPadOS.
Mail gets several major enhancements, on all three platforms, including the ability to schedule emails, cancel message delivery after hitting Send, set reminders to check messages later, and what seems to be much improved search. Mail's search has been notoriously sketchy, so any improvement here will be welcome.
Spotlight adds a whole new range of search features, offering results for artists, movies, actors, businesses, and sports. Could this be the first step toward an Apple search engine?
iOS 16
The marquee feature in iOS 16 is the personalized lock screen. It's true that this screen is pretty useless; currently, it shows the date and time, Focus status, and notifications, but will soon be able to present a lot of information, using widgets. You'll be able to add the weather, your activity rings, alarms, time zones, upcoming calendar events, and more. Think of these as watch complications, but on your iPhone. In addition, a number of styles and themes will let you personalize your lock screen wallpaper. Music lovers will appreciate the full-screen music player on the lock screen.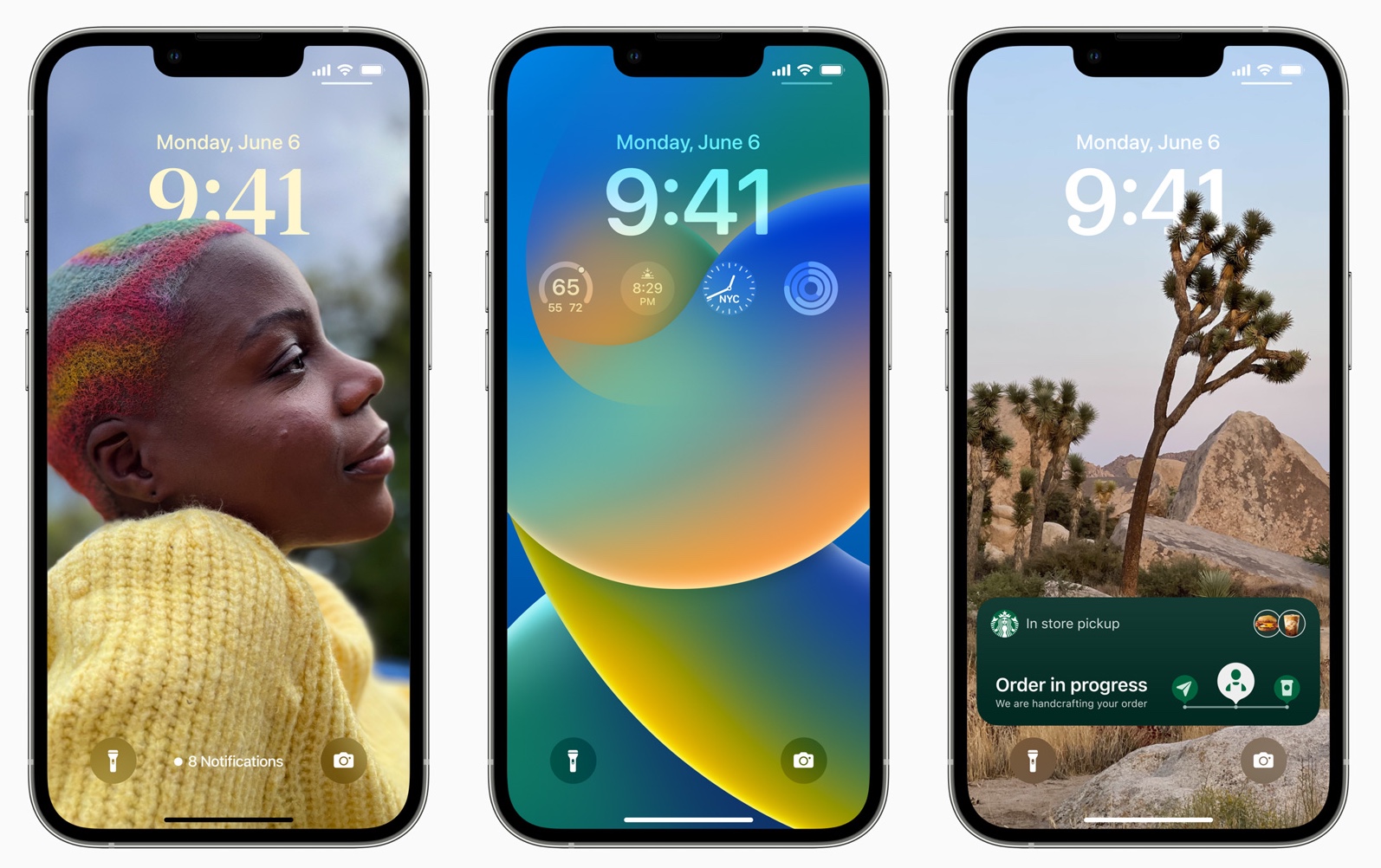 Messages gets a big update across all the platforms, with the ability to edit or delete recently sent messages, and mark conversations as unread.
Apple is making big changes to Apple Pay and the Wallet app. In the US only for now, Apple Pay Later allows users to pay for large purchases in four, no-interest payments, taking on popular pay later businesses like Klarna. There will also be the ability to track orders, with "participating merchants," in the Wallet app for Apple Pay purchases.
And we now see the beginnings of the Apple Car. The next iteration of CarPlay – coming "late next year" – brings an Apple-like interface to your car's dashboard; assuming you have enough screens.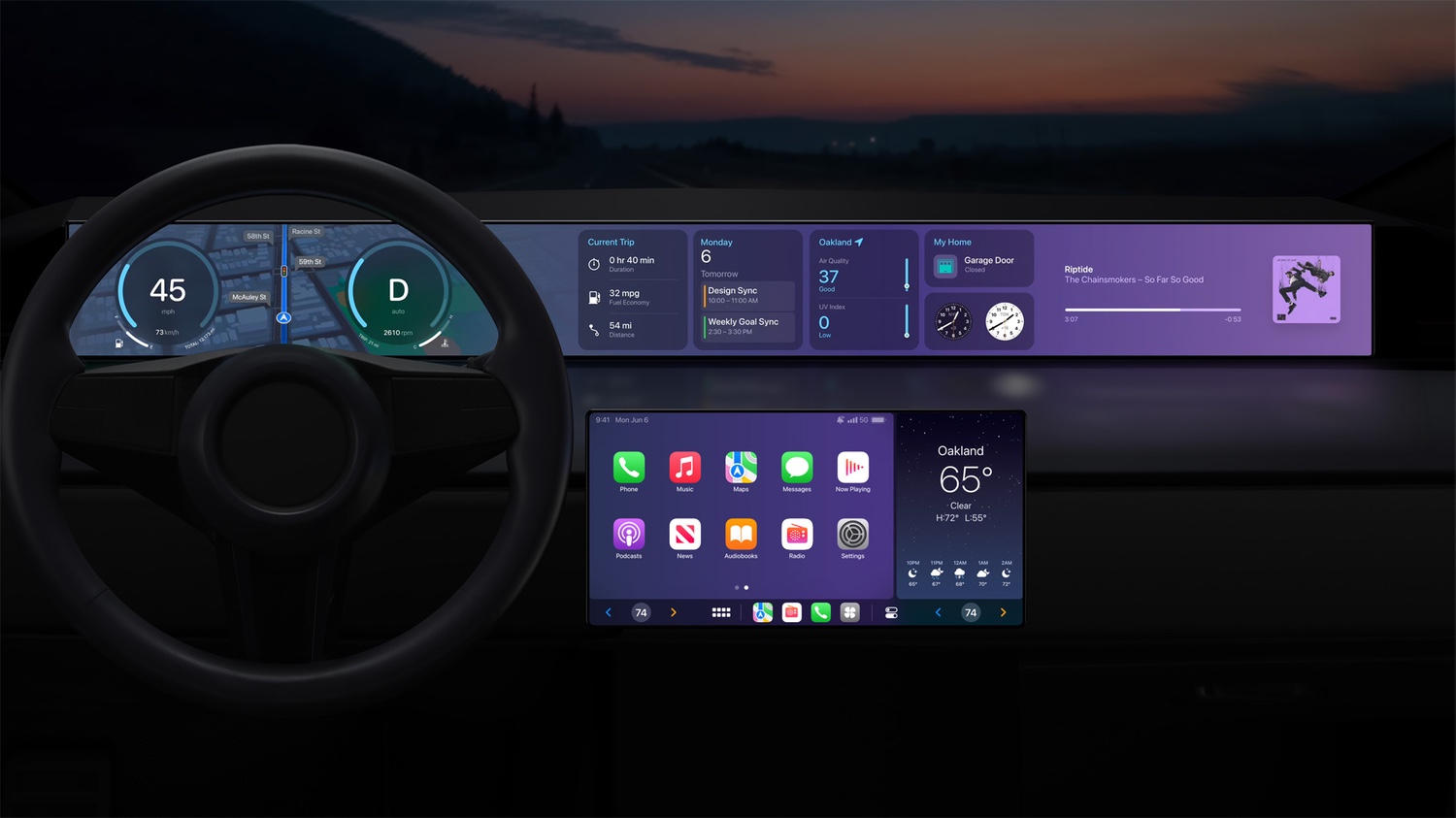 This is a long-term project, because most cars don't have screens like the example above, but this looks like a promising way to customize the way you see information in your car.
One of the features I'm most looking forward to is the ability to type while dictating. I use dictation all the time on my iPhone and iPad, because it is much easier than typing, but there are times when I know that certain words won't be recognized. Being able to switch live will be a big boost in productivity, and this new dictation feature on the Mac will be a big enhancement for productivity.
iPadOS 16
As mentioned above, the biggest change to the iPad is the new windowing option, Stage Manager. However, this feature will only be available to iPads running an M1 processor, which are, for now, only the latest iPad Pro and iPad Air models. The iPad will now also be able to connect to an external display, and Craig Federighi demonstrated this with an iPad and Magic Keyboard connected to a display, allowing him to type and use the Apple Pencil on the iPad. I can't help but think that it would be a lot simpler to just use a Mac for this sort of task.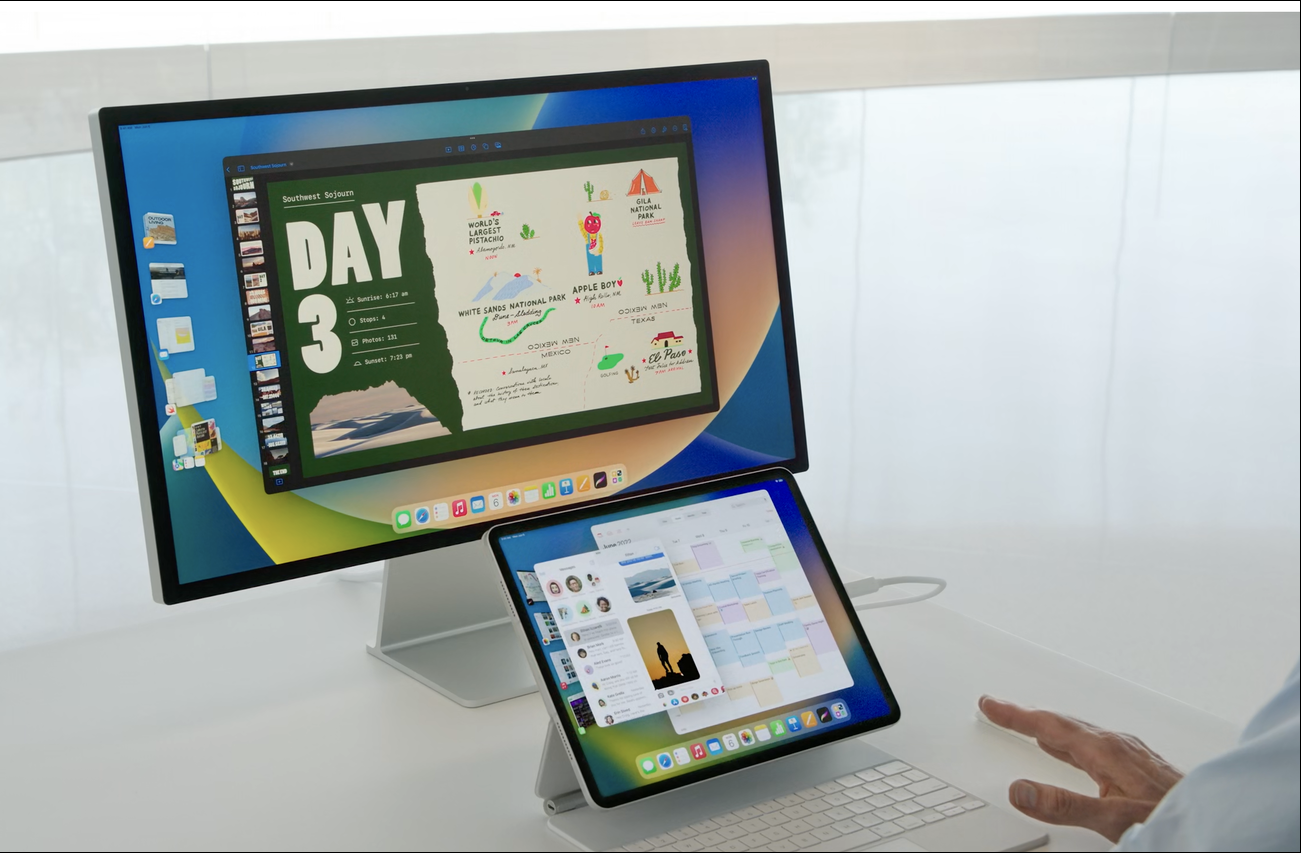 Apple also highlighted a new app, coming later this year, called Freeform, ideal for collaborative sketching and brainstorming, which will be available for all three opening systems, but which will be especially useful on the iPad with an Apple Pencil.
Aside from this, the iPad inherits all the changes to Mail, Messages, and the other cross-operating system improvements. And, believe it or not, the iPad finally gets a Weather app (as does the Mac).
watchOS 9
The Apple Watch gets a handful of new features. New watch faces, new workout views, and more metrics when running add to the activity features. A Medications app will let you log medications, vitamins, and supplements, and remind you when to take them. And improvements to the Sleep app may make it as good as some third-party apps that attempt to calculate sleep stages.
Compatibility
There's a big change in compatibility for this year's operating systems. macOS Monterey could work with Macs as far back as 2013, but Ventura is a lot more limited. Here's what you'll need to run the new operating system:
iMac (2017 and later)
‌iMac‌ Pro
MacBook Air (2018 and later)
MacBook Pro (2017 and later)
Mac Pro (2019 and later)
Mac mini (2018 and later)
MacBook (2017 and later)
For iOS 16, you'll need at least an iPhone 8; iOS 15 could run on models as far back as the iPhone 6s, and the original iPhone SE.
And for iPadOS 16, the following models are compatible, though, as I mentioned above, Stage Manager requires an M1 iPad.
iPad Pro (all models)
iPad Air (3rd generation and later)
iPad (5th generation and later)
iPad mini (5th generation and later)
watchOS drops compatibility for the Apple Watch 3; every device from the Apple Watch Series 4 is compatible with the new operating system.
With all the new features Apple presented yesterday, this article only scratches the surface. This looks like a good year both for enhancements to Apple's operating systems and increased consistency across devices. Coming this fall to an Apple device near you.
How can I learn more?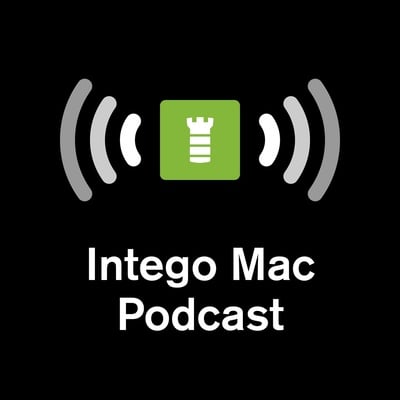 Each week on the Intego Mac Podcast, Intego's Mac security experts discuss the latest Apple news, security and privacy stories, and offer practical advice on getting the most out of your Apple devices. Be sure to follow the podcast to make sure you don't miss any episodes.
You can also subscribe to our e-mail newsletter and keep an eye here on The Mac Security Blog for the latest Apple security and privacy news. And don't forget to follow Intego on your favorite social media channels: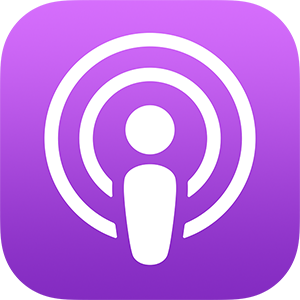 About Kirk McElhearn
Kirk McElhearn writes about Apple products and more on his blog Kirkville. He is co-host of the Intego Mac Podcast, as well as several other podcasts, and is a regular contributor to The Mac Security Blog, TidBITS, and several other websites and publications. Kirk has written more than two dozen books, including Take Control books about Apple's media apps, Scrivener, and LaunchBar. Follow him on Twitter at @mcelhearn. View all posts by Kirk McElhearn →