Apple WWDC Highlights: New Macs, Vision Pro Headset, macOS Sonoma, and iOS 17
Posted on by Kirk McElhearn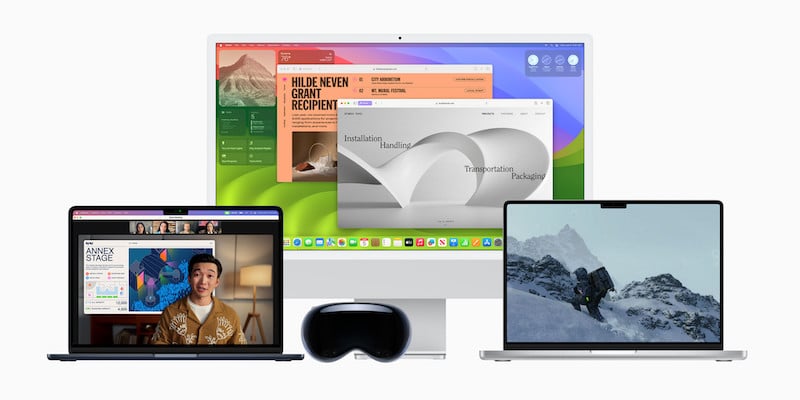 Apple has made its annual presentation of new hardware and software at the Worldwide Developer Conference. The company showed off a trio of new Macs, new operating systems for the Mac, iPhone, iPad, and Apple Watch, and introduced its AR/VR headset, Vision Pro. Here's what caught our eyes.
Now, all Macs run Apple silicon
When Apple announced new Macs with their home-built systems-on-a-chip, they said they would transition all of their computers to Apple silicon in two years. It took six months longer than that, but every Mac model is now running Apple's own processors.
Yesterday, Apple introduced a 15-inch MacBook Air, running the company's second generation M2 processor, building on the success of its most popular laptop, the 13-inch MacBook Air. This is the first MacBook Air of its size; previously, there have been 11-inch and 13-inch models. With up to 18 hours of battery life, the new MacBook Air is not very different from its smaller sibling. But for those who want a larger screen on a laptop, without paying the "pro" tax, this $1,099 computer is a great option.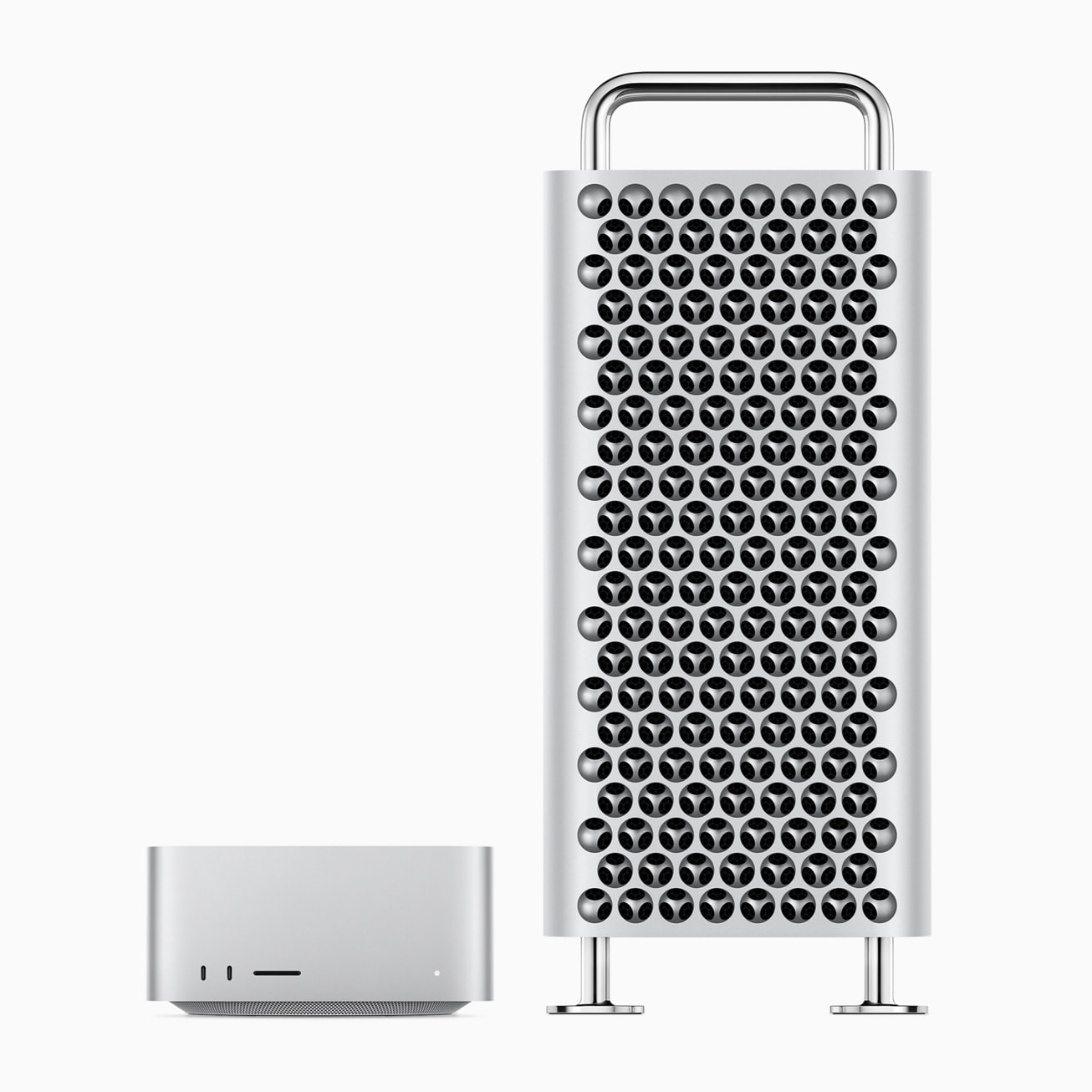 At the higher end of Apple's product line, the Mac Studio gets M2 Max and M2 Ultra processors, with only minimal other changes, starting at $1,999.
And we (finally) get an Apple Silicon powered Mac Pro, the last Mac to be switched to Apple's processors. With the same modified cheese grater case as the last Intel Mac Pro, the new model uses the M2 Ultra chip, and has seven PCI slots, lots of Thunderbolt ports, and has superlative specs. The Mac Pro has a 24-core CPU, up to a 76-core GPU, up to 192 GB memory, and it can support up to eight displays. Starting at "only" $6,999, this is a Mac for pros.
We got a glimpse of this year's Apple operating systems
As usual, Apple has shown off the most important features of this fall's operating systems: things like screen savers for the Mac, or stickers for Messages. The fact that they spent so much time on features like this highlights the fact that Apple's operating systems no longer feature major changes, but rather tweaks and enhancements. And this is a good thing; users are no longer confused by major changes in interfaces and features, and operating systems progress more slowly and with more stability than in the past.
As always, most of the features mentioned below are available in macOS, iOS, and iPadOS.
macOS Sonoma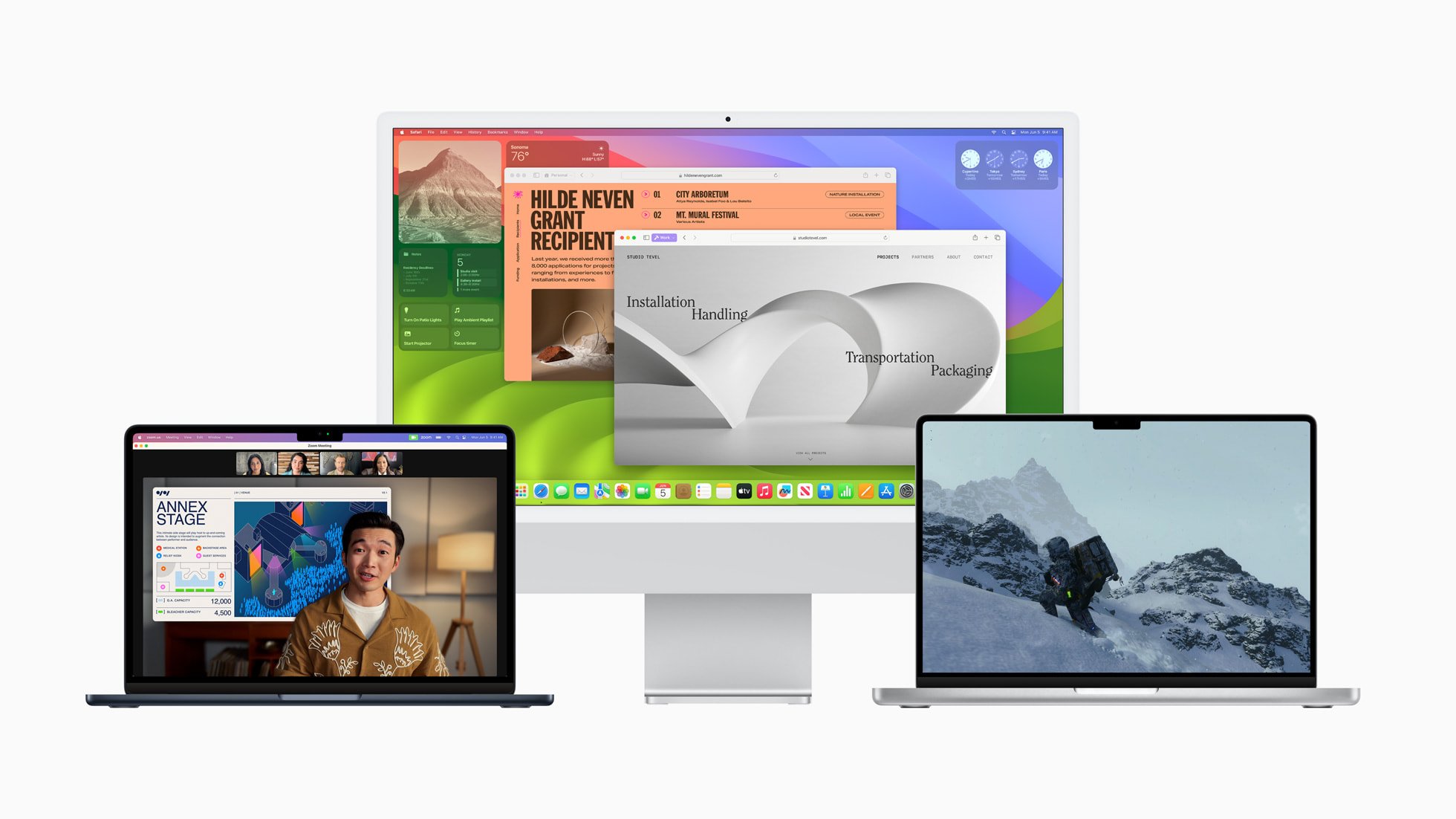 macOS Sonoma brings widgets to the Mac, and users will be able to access widgets from their iPhone on the Mac desktop. For video conferencing, Mac users will be able to share reactions, such as balloons, confetti, and hearts – seriously – and Presenter Overlay places a small image of a user sharing their screen, so they can make remote presentations.
Apple once again tried to convince people that gaming on the Mac is cutting edge with Game Mode, a feature that "delivers an optimized gaming experience with smoother and more consistent frame rates, by ensuring games get the highest priority on the CPU and GPU."
There are some big changes coming to Safari. Enhancements to private browsing help prevent websites from tracking or identifying users, and private browsing windows lock when not in use, so users can step away from their Macs and keep what's private truly private. Safari Profiles let users set up work and personal profiles, each of which has different favorites, tab groups, cookies, and extensions. And Safari can now create web apps from any website. This is similar to the way you can save a website to a Home Screen on an iPhone or iPad, and have a clickable app that opens that website, while still using your favorite Safari extensions.
Enhancements to auto-correct, dictation, and a new predictive text feature, make it easier to type or dictate to your Mac. And Photos can now recognize your dog or cat.
See also our top-ten list of features we're excited to see coming in macOS Sonoma.
iOS 17
The iPhone sees some new features related to its core usage: phone calls. Contact Posters allow you to create a photo that other iPhone users will see when you call them, and Live Voicemail will display a transcription of a voicemail on your lock screen, so you can decide whether to pick up a call.
FaceTime is adding audio and video messages – like voicemail – and the same reactions that will be present in macOS. And you will soon be able to make FaceTime calls on your TV, with an Apple TV and an iPhone working via Continuity Camera. This could be a great way to have family chats on a big screen.
One visible feature is StandBy, which displays when an iPhone is charging on its side. This customizable feature lets you choose from clock faces, widgets, or Live Activities that are easily visible from a distance.
A new app called Journal is designed to "helps iPhone users reflect and practice gratitude through journaling, which has been shown to improve wellbeing." You can record your thoughts, photos, workouts and walks, and more. The app makes suggestions based on your activity, and all this content is encrypted and private.
Maps finally allows you to download offline maps, Apple Music adds Collaborative Playlists, and you will be able to share AirTags with friends and family. And one of the biggest changes is to Siri: you no longer have to say, "Hey, Siri," and can just awaken your digital assistant by saying "Siri."
iPadOS 17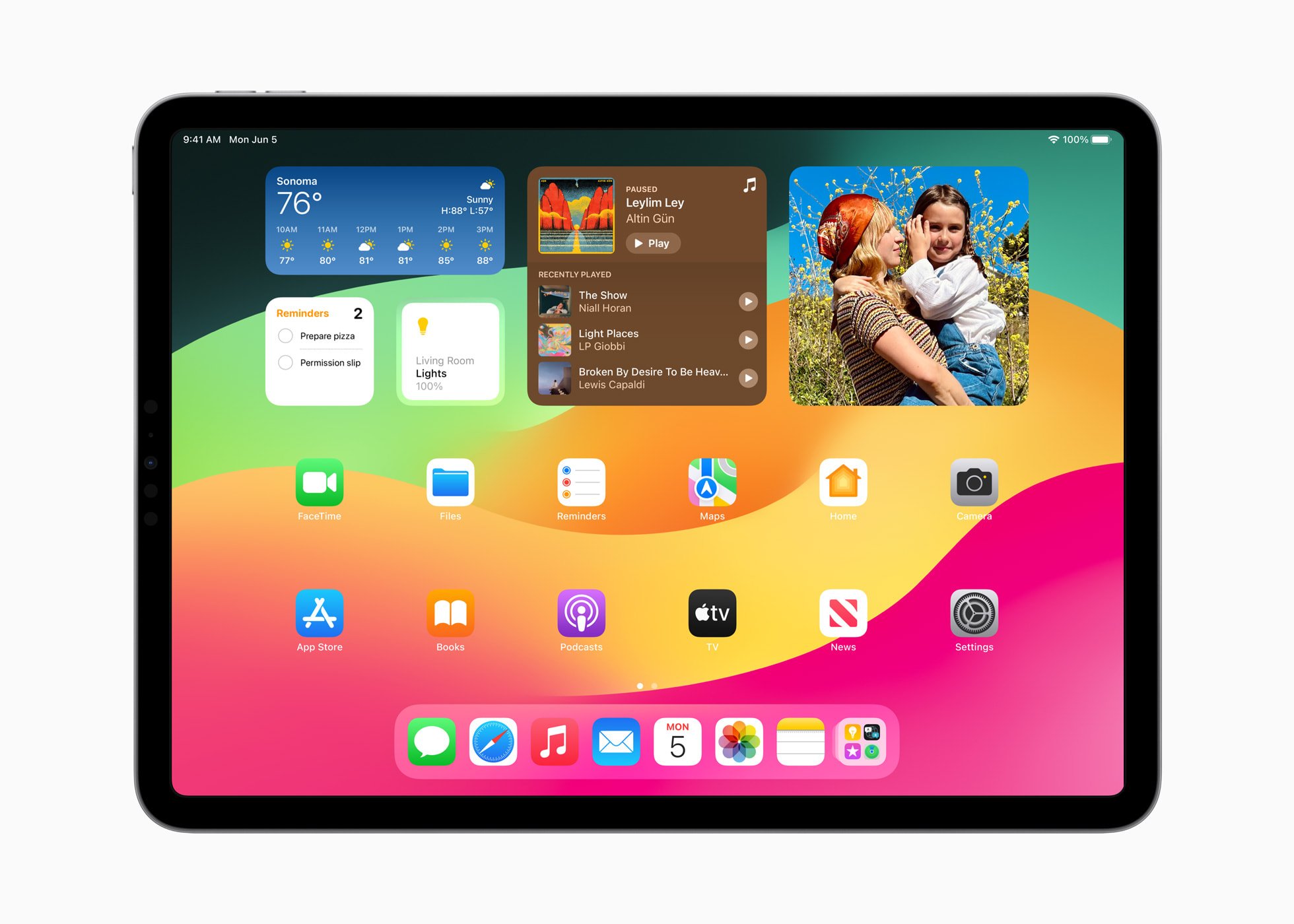 The iPad inherits the custom Lock Screen feature that the iPhone has had since last year. Interactive widgets allow you to check off reminders and turn on lights by tapping widgets, instead of those widgets just opening apps.
PDFs get enhancements in iPadOS 17. Better detection of forms lets you fill out PDF forms, sign them, and return them to their senders, and the Notes app can now be used to organize PDFs.
Another "finally" is Apple's addition of the Health app to the iPad. This data syncs via iCloud, so users aren't limited to accessing this app on their iPhone. Its larger display makes it easier to view data and trends.
watchOS 10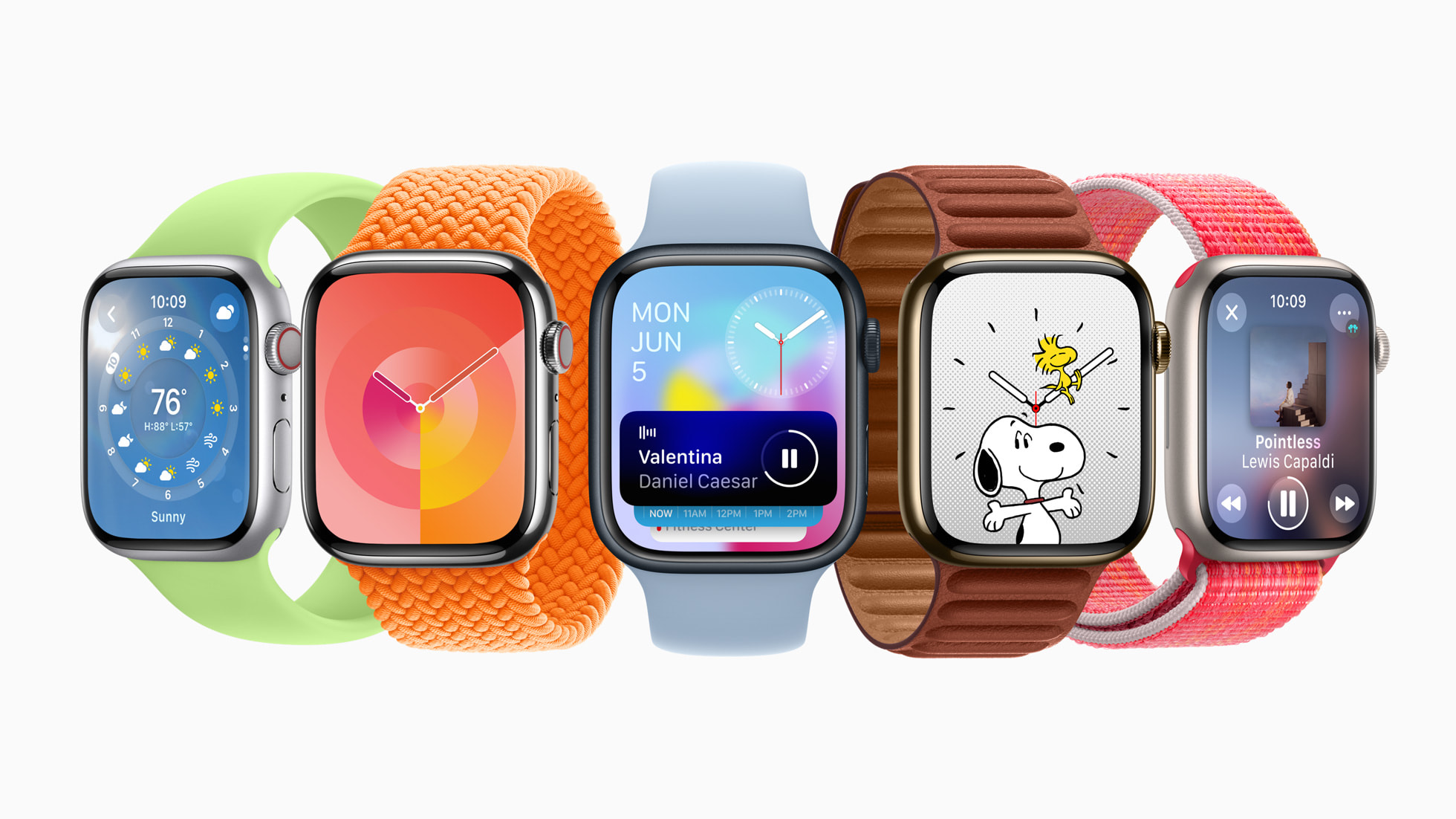 The Apple Watch benefits from a refreshed design of apps, that aligns more with the design language of iOS and iPadOS. The addition of a Smart Stack of widgets, accessible from any watch face by activate the Digital Crown, means that you no longer have to fill up your faces with complications, and that you can access a range of information with a twist.
There are new features for tracking cycling and hiking, new APIs for workout apps, which will allow developers to get information from the watch's motion sensors, and there's a new watch face with Snoopy and Woodstock. Apple gives a nod to the enterprise market, with the ability to manage Apple Watches with Mobile Device Management (MDM) software.
Apple's AR/VR goggles, Vision Pro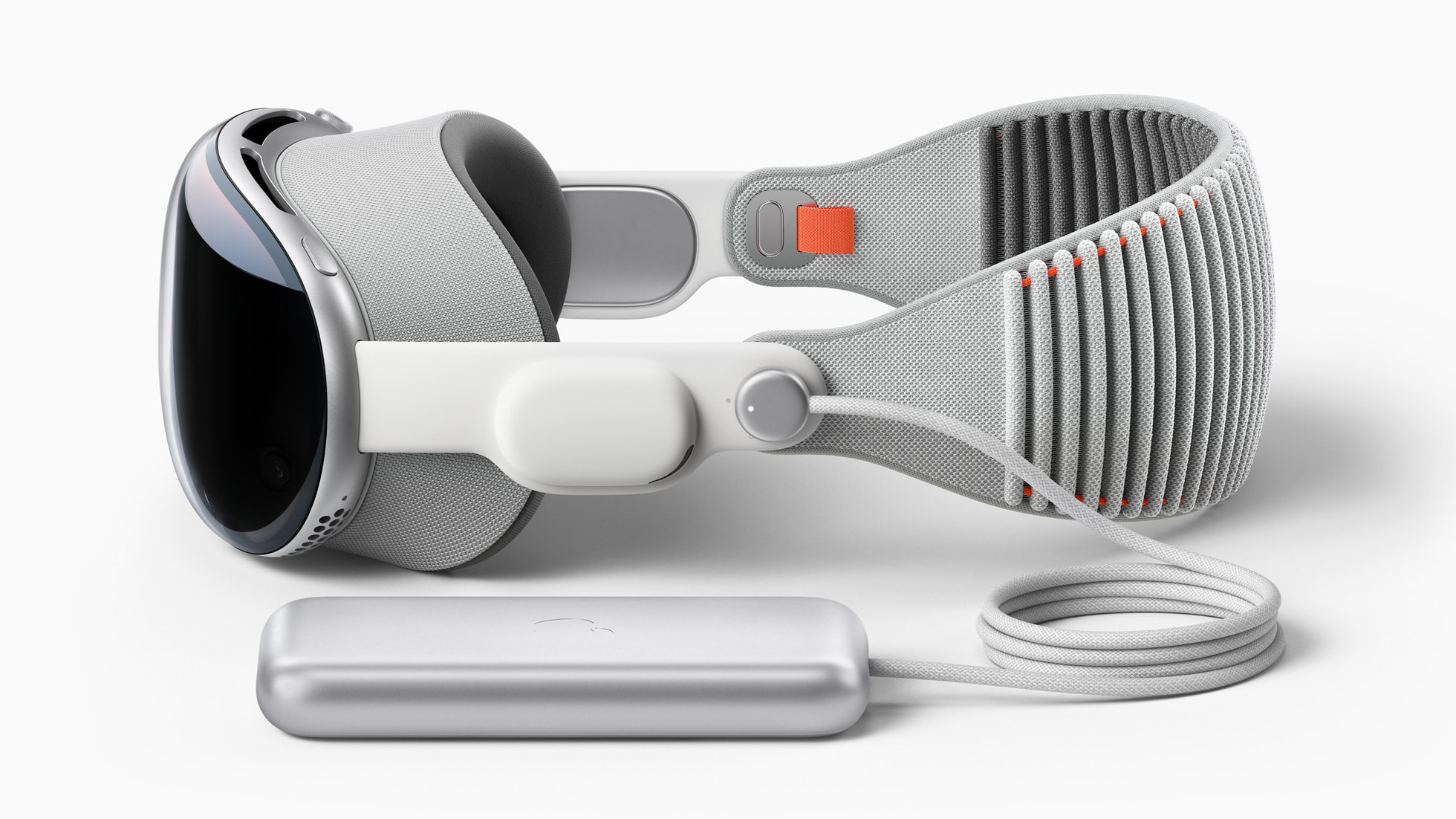 Vision Pro is Apple's first foray into with a company calls "spatial computing." This ski goggle-like device provides a way to view everything from apps to films, and from FaceTime calls to games. Starting at $3,499, and available early next year in the US, and in other countries at a later date, Apple is hoping to take the lead in a new way of using computing devices.
Vision Pro combines an astonishing array of technology; Apple said that they filed 5,000 patents during the development of this device. In addition to providing an ultra high resolution display — 23 million pixels for the two displays, one for each eye — it contains a number of cameras and sensors. One of the clever features of Vision Pro is the ability to use hand gestures to control things, such as clicking buttons, swiping, and scrolling. This is enabled by downward facing cameras on the bottom of the device. Advanced eye tracking lets you control much of what you see by looking at different elements.
Instead of the usual opaque front, Apple has added an outward facing display so people can see the wearer's eyes. This does reduce some of the feeling that people may have of being ignored, when in the presence of someone using the device, but it's oddly dystopian when you see one of Apple's photos of a person sitting on a couch, wearing Vision Pro, and looking at someone else who is not wearing the device, presumably in a conversation.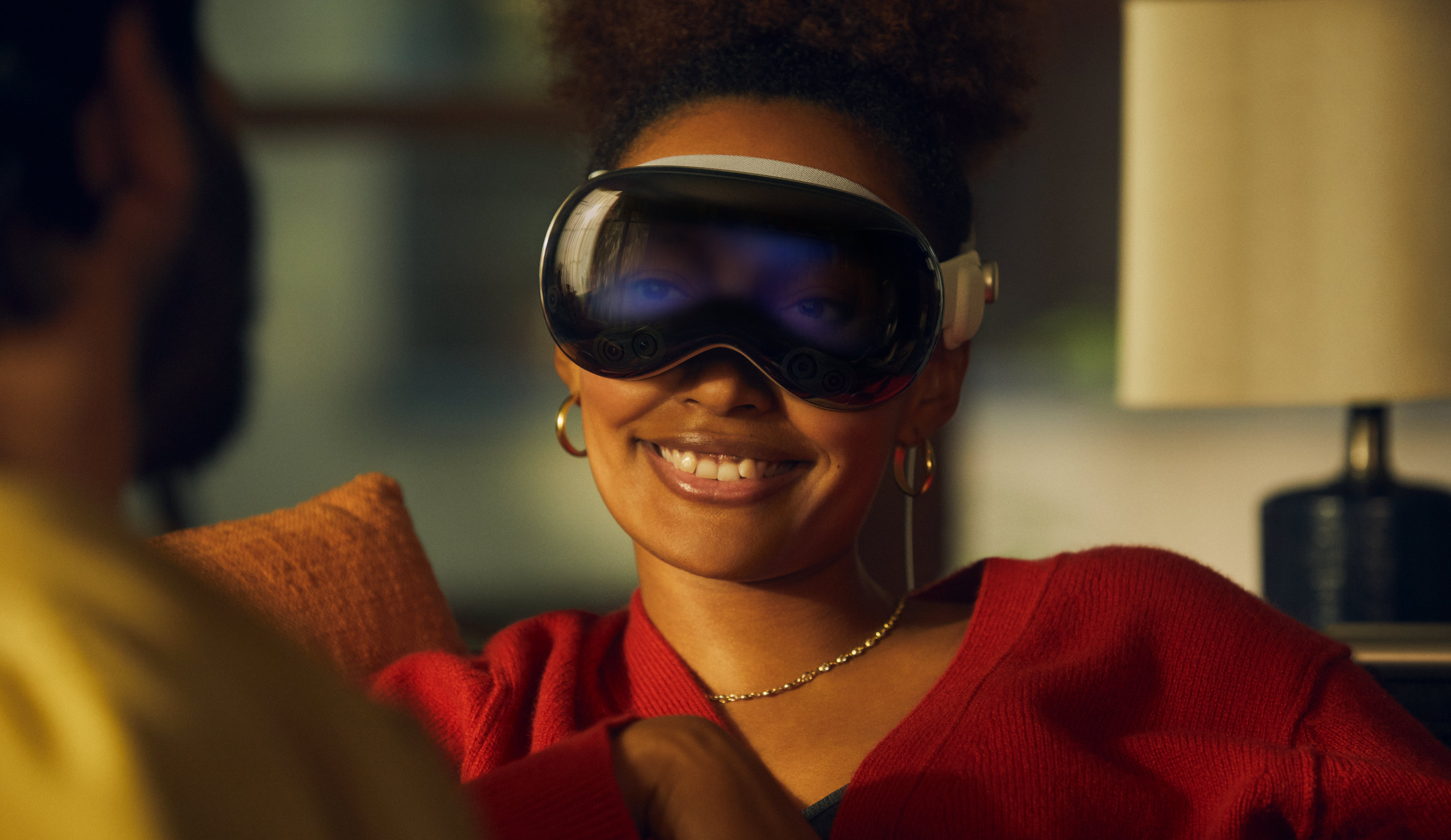 Apple products have long been about trying to create computing devices that get out of the way. Vision Plus is the exact opposite of this: when in use, it is permanently intrusive. It will probably be difficult to forget that you're wearing this, and, even if you are absorbed by what you see, you are isolated from the world around you. Apple likes to promote computing that gets people doing things together, but this device is the opposite: when in use, it isolates people.
This is a big gamble for Apple. There is no proof that people want to wear a computer strapped to their face, and, while there are certainly use cases for industry and medicine, getting people to adopt goggles that shut them off from the world, with battery life of only a couple of hours, will be a tough sell, especially at that price.
Apple hasn't really defined what this device can do, which is why they are showing it to developers, to see if they can come up with compelling apps that go beyond just watching movies, making FaceTime calls, or playing games. Apple launched augmented reality (AR) gaming back in 2018, at the WWDC; have you heard anything about that since? Check back in a few years to see if Vision Pro is still around.
How can I learn more?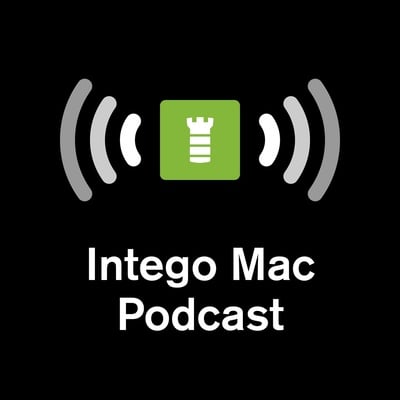 Each week on the Intego Mac Podcast, Intego's Mac security experts discuss the latest Apple news, including security and privacy stories, and offer practical advice on getting the most out of your Apple devices. Be sure to follow the podcast to make sure you don't miss any episodes. You can also subscribe to our e-mail newsletter and keep an eye here on The Mac Security Blog for the latest Apple security and privacy news. And don't forget to follow Intego on your favorite social media channels: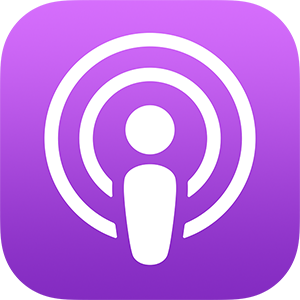 About Kirk McElhearn
Kirk McElhearn writes about Apple products and more on his blog Kirkville. He is co-host of the Intego Mac Podcast, as well as several other podcasts, and is a regular contributor to The Mac Security Blog, TidBITS, and several other websites and publications. Kirk has written more than two dozen books, including Take Control books about Apple's media apps, Scrivener, and LaunchBar. Follow him on Twitter at @mcelhearn. View all posts by Kirk McElhearn →