Apple Announces First Macs with Apple Silicon
Posted on by Kirk McElhearn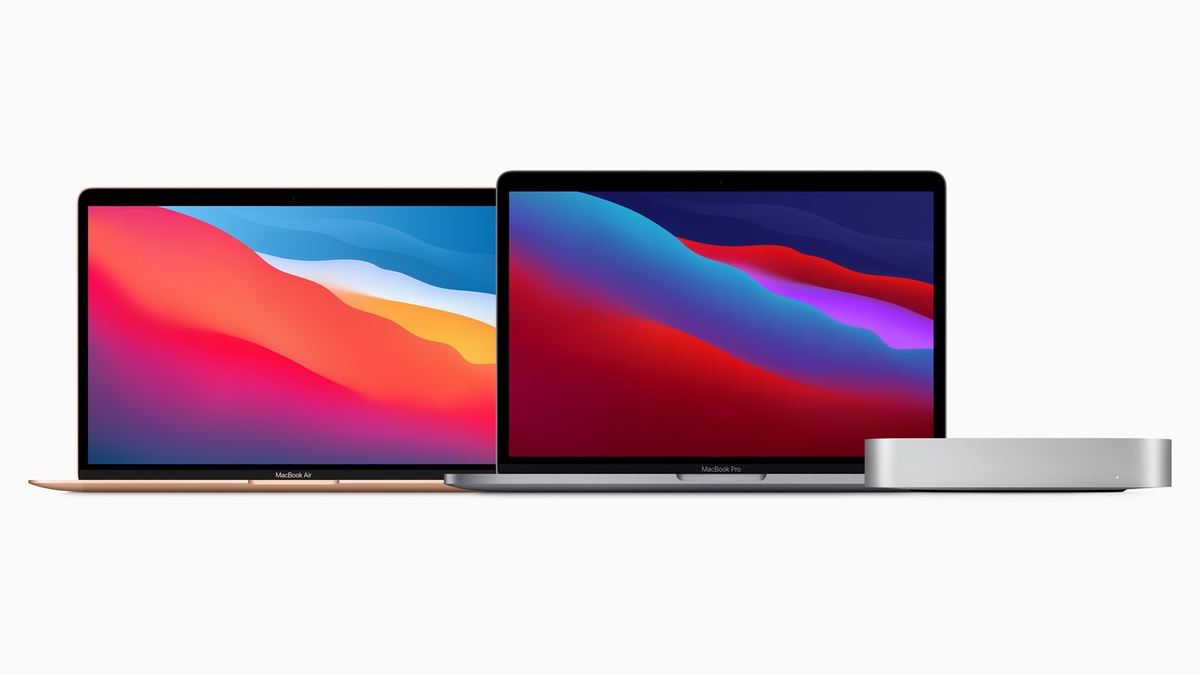 I've been in this business for a long time, and I'm used to every new generation of computer being 20% or 30% faster, but when Apple said that their new M1 chip is more than three times faster, and battery life on new Macs the double of existing models, I have to say I gasped a bit. With the introduction of "system on a chip" Macs, where all the key chips in a computer are on a single processor, Apple seems to have come up with performance updates the likes of which we have never seen.
Apple has announced three new Macs with its own processors: a MacBook Air, Mac mini, and MacBook Pro. On the outside, none of these Macs look any different; there was no mention of them being thinner or lighter, as is usually the case. But under the hood, these are revolutionary computers.
Apple's M1 chip
Apple's new M1 chip is similar to the processors used on iPhones and iPads: it's a "system on a chip," which combines many of the different components of a computer onto a single chip. This includes the CPU, the I/O (input/output) controls, the security chip, the neural engine, the secure enclave, and more. This economy ensures that data transits from one part of the chip to another quick and efficiently, improving performance and using less power.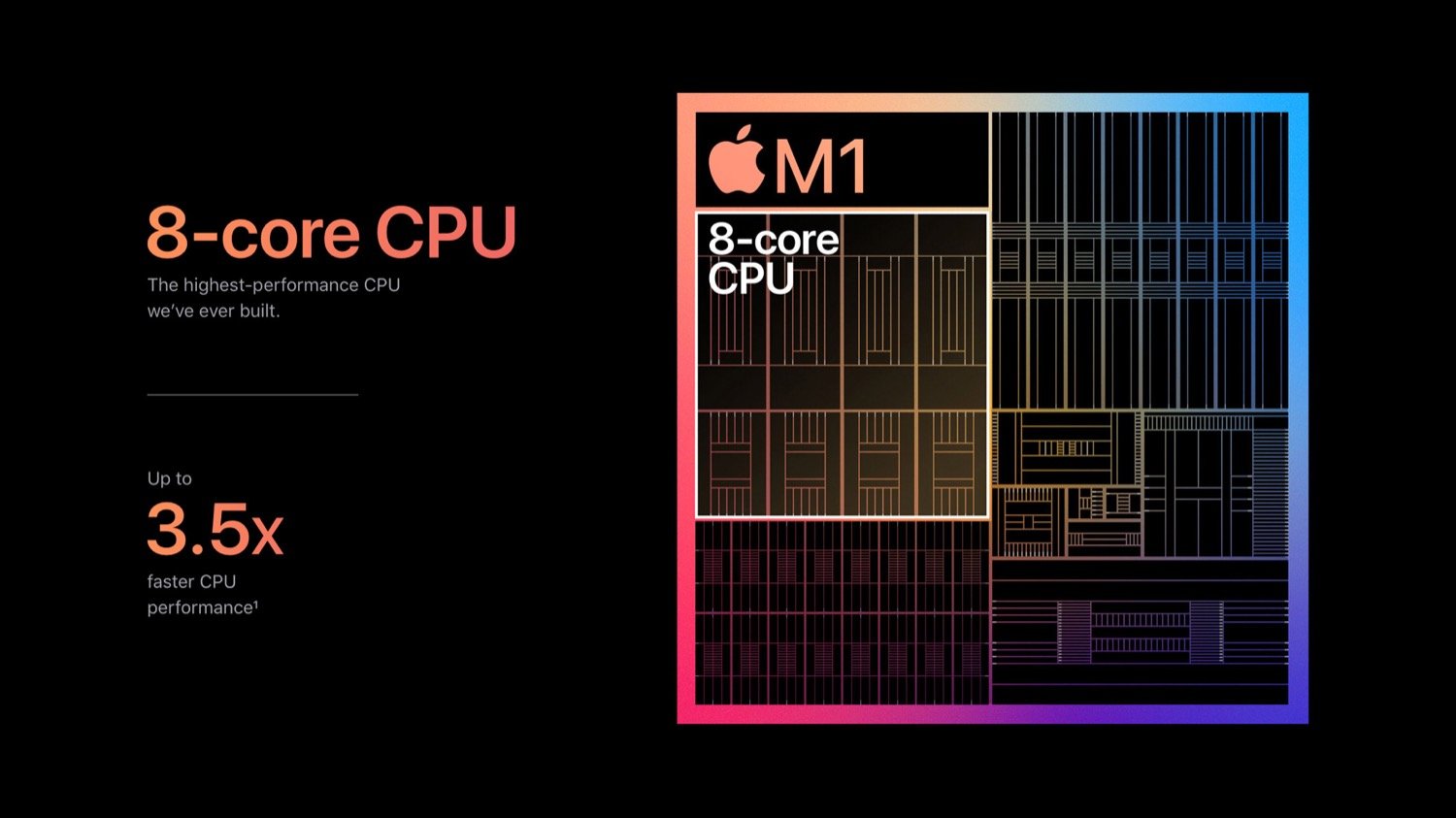 Apple claims that this results in "up to 3.5x faster CPU performance," and that the integrated graphics on the chip provide "the world's fastest integrated graphics in a personal computer." These are bold claims; not once did anyone use the oft-cited term "magical" to describe this new chip, perhaps because they were so focused on real-world metrics. It remains to be seen how this processor performs in the real world, but even if Apple has overstated these figures a bit, this still suggests that these new Macs will be substantially faster than existing models.
There is only one version of the new M1 processor, and Apple has not said anything about the speed of the chip in gigahertz. This is a radical change, and highlights the fact that with this new architecture, processor speed is less of a factor than in the past.
Three new Macs
Apple introduced three new Macs, starting at the lower end of their product line: the MacBook Air, 13-inch MacBook Pro, and Mac mini. These are all "consumer" level Macs, rather than the higher end 16-inch MacBook Pro or even the iMac. These are essentially the same computers inside, the only difference being the cases, which have not been updated, and the different displays on the two laptops. The MacBook Pro retains the Touch Bar – not something that everyone wants – and the MacBook Air gets Touch ID.
All three of these new Macs feature the same M1 processor, and the only options available are for RAM – you can choose 8 or 16 GB, and there is no user-installable possibility for the Mac mini – and SSD storage. Power users will be disappointed with the limitation of only 16 GB RAM, and this is especially annoying for the Mac mini, which many people use as a desktop computer; you could put up to 64 GB in the previous model.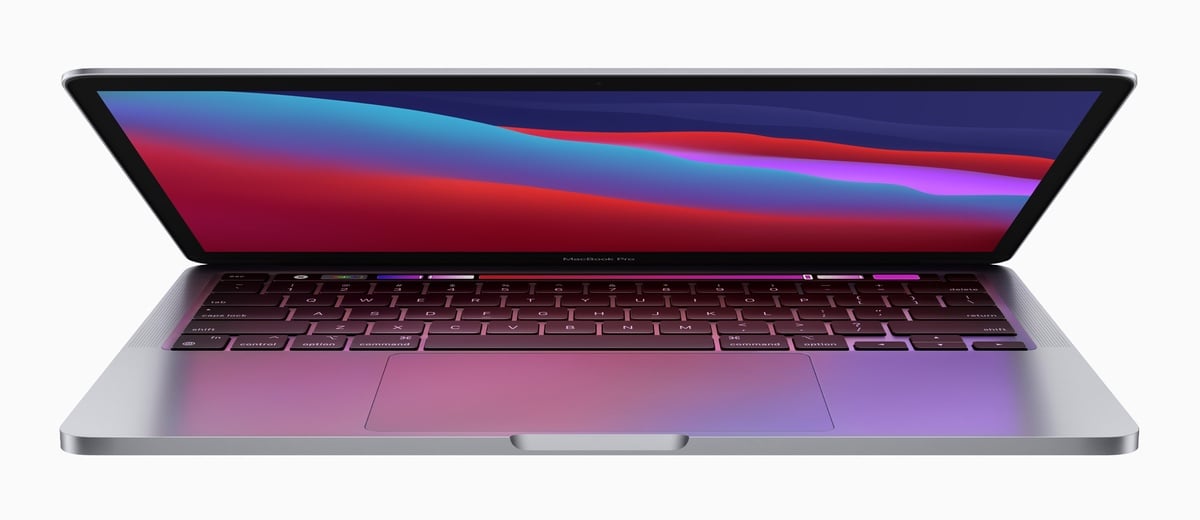 Additional RAM costs the customary $200 to go from 8 to 16 GB, and it can cost as much as $800 to max out the storage at 2 TB. With the MacBook Air starting at $999 – for a slightly odd configuration, where the integrated graphics is 7 cores instead of 8, as it is on all the other models and options – a fully-loaded MacBook Air costs $2049. A similar configuration of the 13-inch MacBook Pro – 16 GB RAM, 2 TB SSD – is $2299, and for the Mac mini, a fully specced model will run you $1699, though these two computers start at $1299 and $699, respectively, but 8 GB RAM is really not enough these days.
Some numbers
All three of these models offer similar performance, though battery life is different on the two laptops; both, however, are extraordinary. The first MacBook Air, in 2008, offered 5 hours of battery life, though in real-world usage, it was much less. Apple says that the new fanless MacBook Air offers up to 18 hours of video playback, an improvement of 50% over the previous model, and 15 hours of wireless web browsing, up about 1/3 since last year's build. The MacBook Pro sees even more improvements, with 20 hours of video, doubling the previous model, and 17 hours of wireless web browsing, up from 10 hours last year.
All three of these new Macs feature Thunderbolt 3, USB 4, Bluetooth 5, and Wi-Fi 6, but the laptops still feature low-resolution 720p FaceTime cameras. With more people working from home and using video calls, this seems to be a big oversight. And while the Mac mini has a full set of ports on its rear, both the MacBook Air and MacBook Pro only have two ports for Thunderbolt and/or USB, with just a headphone jack on the right side. If you want to charge your laptop and use peripherals, you'll have to do the dongle dance.
These new Macs are available to order now, and will start shipping next week.
macOS Big Sur
macOS Big Sur is to be released Thursday, November 12, and will be the first Apple operating system designed to run on their new chips. With emulation technology called Rosetta 2, you'll be able to run apps not yet compiled for the new architecture, and you will also be able to run iPhone and iPad apps on your Mac. This is a big step toward a convergence of Apple's desktop and mobile operating systems, and now that new Macs have essentially the same processors as iPhones and iPads, this suggests that the future will see even more symbiosis between the two.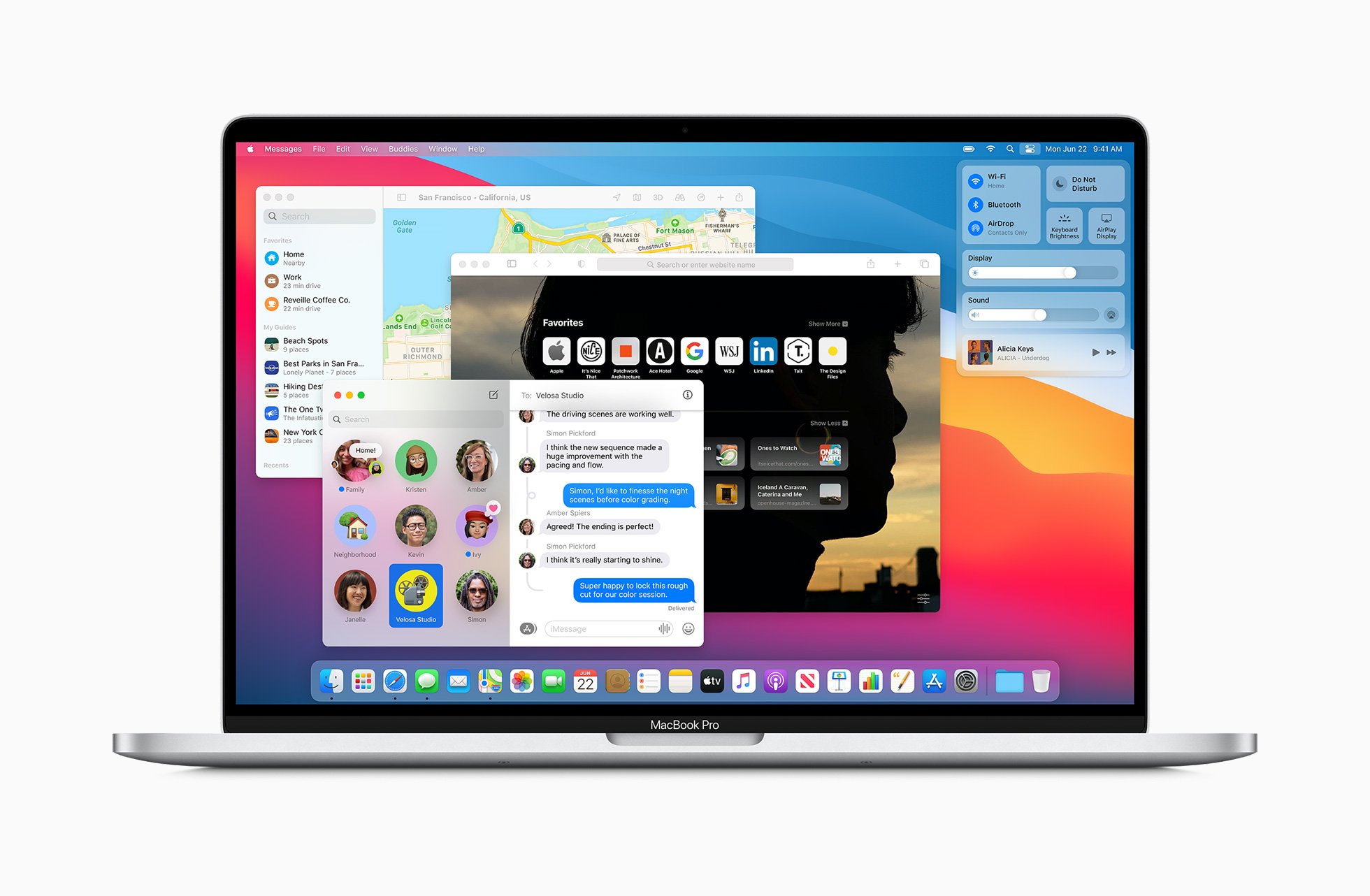 Apple has said that it will transition its entire Mac product line to these new processors over two years. It's likely that we'll see more powerful versions of this chip, perhaps an M2, which will support more than 16 GB RAM, in the next salvo of new Macs, such as the higher-end MacBook Pro and the iMac. And maybe an even more powerful version for the Mac Pro, when it gets an update. For now, the company is off to a good start, with promising new models that combine performance and battery life. We are entering a new era for the Mac.
About Kirk McElhearn
Kirk McElhearn writes about Apple products and more on his blog Kirkville. He is co-host of the Intego Mac Podcast, as well as several other podcasts, and is a regular contributor to The Mac Security Blog, TidBITS, and several other websites and publications. Kirk has written more than two dozen books, including Take Control books about Apple's media apps, Scrivener, and LaunchBar. Follow him on Twitter at @mcelhearn. View all posts by Kirk McElhearn →