M2 MacBook Air Review – New Form Factor for Apple's Most Popular Mac
Posted on by Kirk McElhearn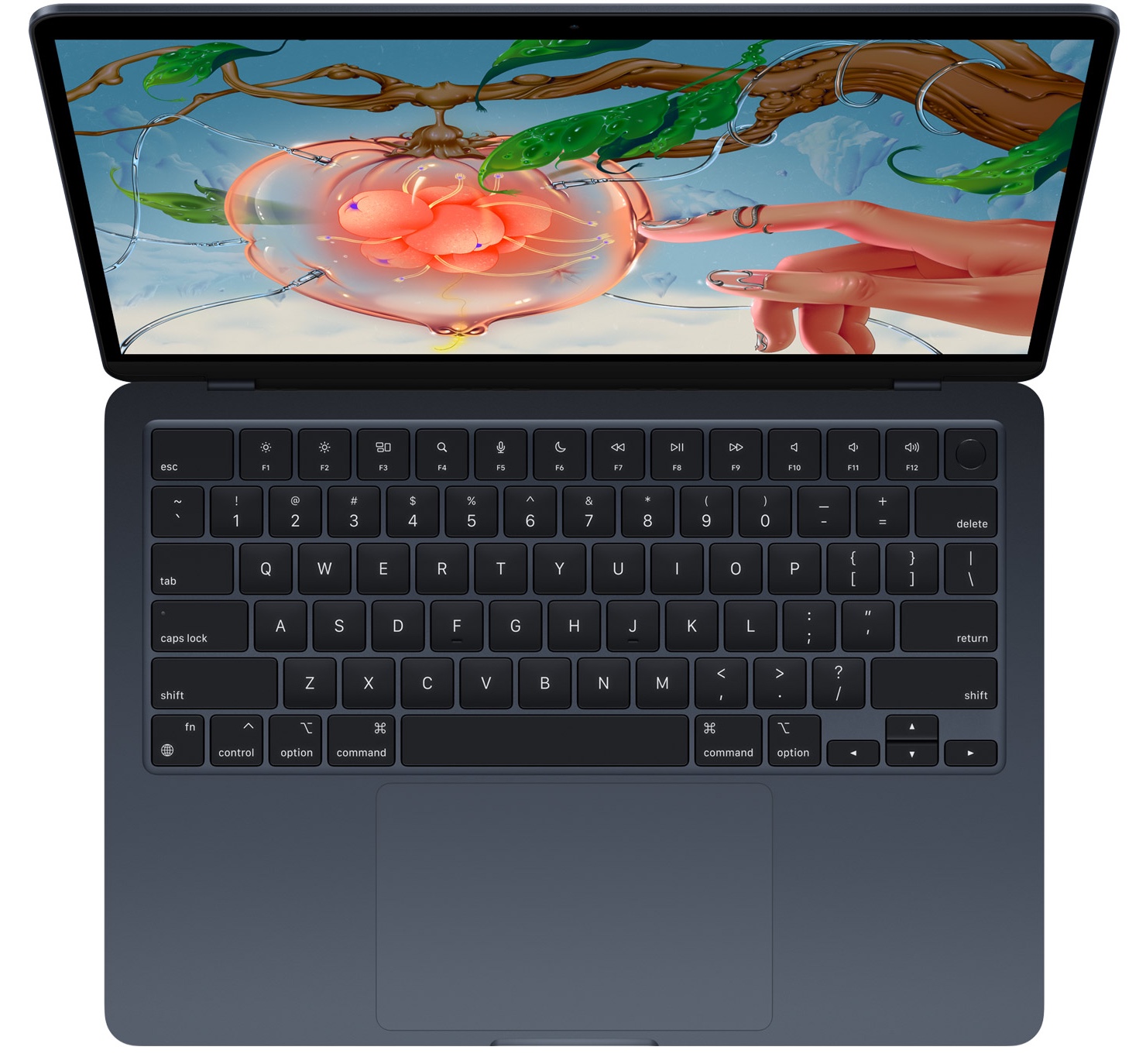 When Apple released the first MacBook Air in 2008, it seemed like it might be a gimmick. Steve Jobs revealed the device at a Macworld Expo keynote by sliding out of a manila envelope, suggesting that it could be shipped as a letter, not a package; its light weight and extreme thinness were its defining characteristics. While the debut model was not extremely fast, even for the time, it was the first Mac available with an optional SSD, giving a glimpse of what was to come. It was hideously expensive, with the base model's $1,799 price increasing to $3,098 with the SSD. (Though that price dropped to $2,598 six months later, due to a drop in the price of flash memory.)
Now, 14 years later, what could be seen as Apple's flagship Mac — the best Mac for most people, and the most popular – has adopted a new form factor. Gone is the signature aerodynamic wedge shape, replaced by no-nonsense straight sides. It is thinner and lighter than Apple's MacBook Pros, and is closer in form factor to the 12.9″ iPad Pro than to previous MacBook Airs.
Of all the Apple laptop models I've had over the years, the MacBook Air has been my favorite. While I have had several MacBook Pros, the work I do on a laptop doesn't require that extra power. This is true for most people: if you're not a developer, or designer, or video editor, the MacBook Air is probably right for you.
The new MacBook Air is sexy
The new MacBook Air in midnight is a sexy laptop, though it also comes in starlight, a goldish tint, and the more classic space gray, and silver. It's been many years since Apple sold a black laptop – this color is closer to gunmetal gray, with a bluish tinge – and it looks understated yet sleek. While I don't like working in dark mode, that setting is ideal for a laptop in this color. Though watch out for fingerprints; while they show up on any aluminum laptop, they are much more pronounced on the midnight version. Keep a microfiber cloth handy to get rid of them. (Perhaps this is why Apple released their own $19 microfiber polishing cloth a few months ago.)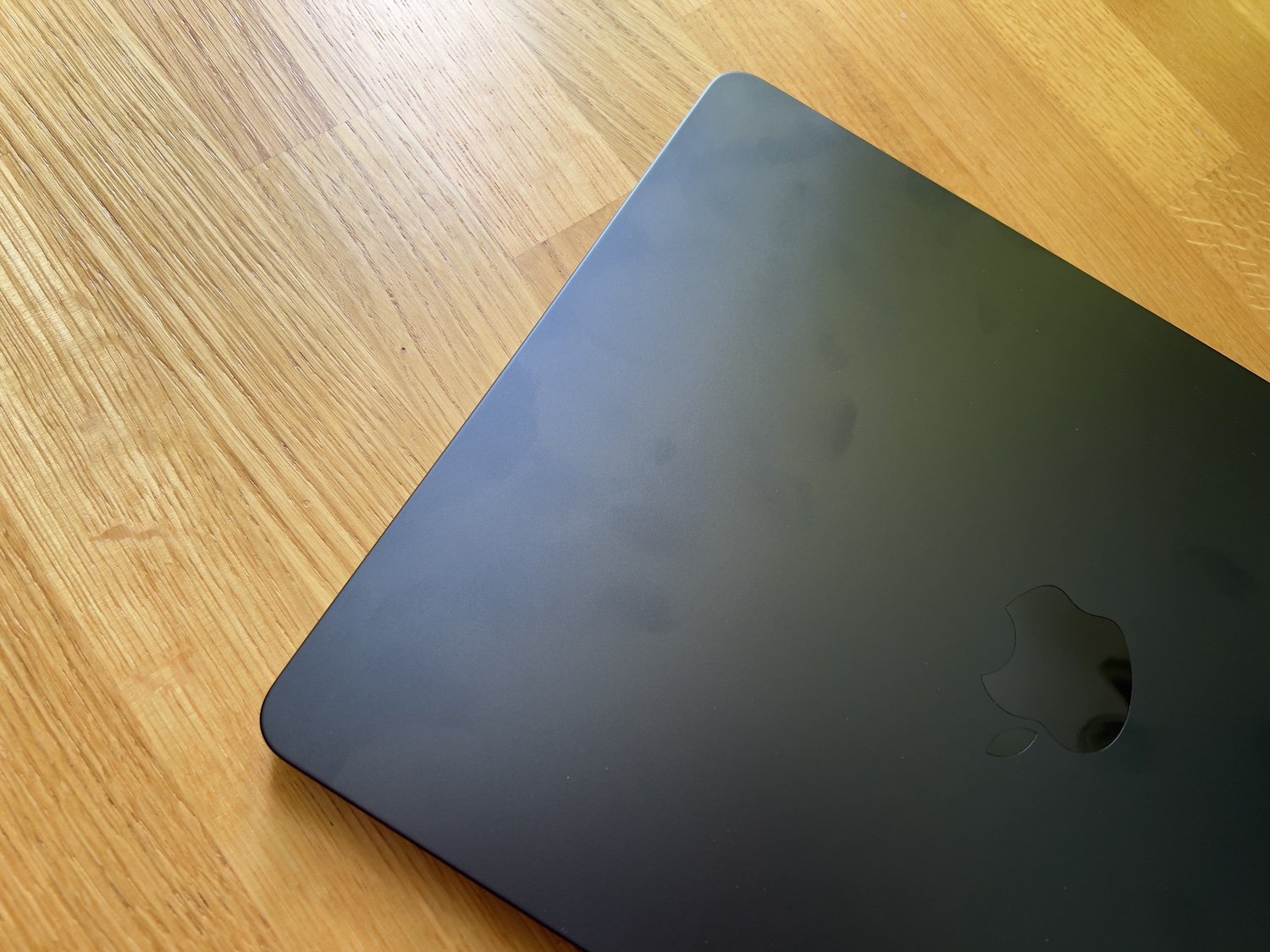 One can compare this new Mac to the M1 MacBook Air, which Apple is still selling, but also to the recently-released M2 MacBook Pro. At $200 more than the M1 MacBook Air, it offers a larger, brighter display, the possibility to have more graphics cores in the system-on-a-chip, and up to 24 GB RAM, compared to only 16 for the M1 Macs. One key feature is the presence of a media engine – also on the M2 MacBook Pro – which offers hardware-accelerated encoding and decoding of popular graphics formats. This makes working rendering video faster, and increases battery life when you watch them.
At 500 nits, the display of both M2 models is 100 nits more than for the M1 versions. And the display on the MacBook Air is 13.6″, compared to the 13.3″ displays on the other models. The display is a bit taller – a native resolution of 2560 x 1664 pixels, or 64 pixels higher – which means there's a notch in the menu bar. This is my first Mac with a notch, and you get used to it quickly, and the thinner bezels around the display are nicer. The M2 MacBook Air also gets a 1080p FaceTime camera (the MacBook Pro still has a 720p camera), and it has a four-speaker system that provides spatial audio which sounds great.
The M2 MacBook Air has a full-size function key row; I found the mini-keys on the previous model annoying, and it's good to have the larger keys, especially for the power button, which doubles as the Touch ID sensor. And it also has MagSafe charging, which is great if you want to ensure that tripping over the charging cable won't send your Mac flying to the floor. This is in addition to two Thunderbolt 4 USB-C ports, so you can charge and use two peripherals at the same time.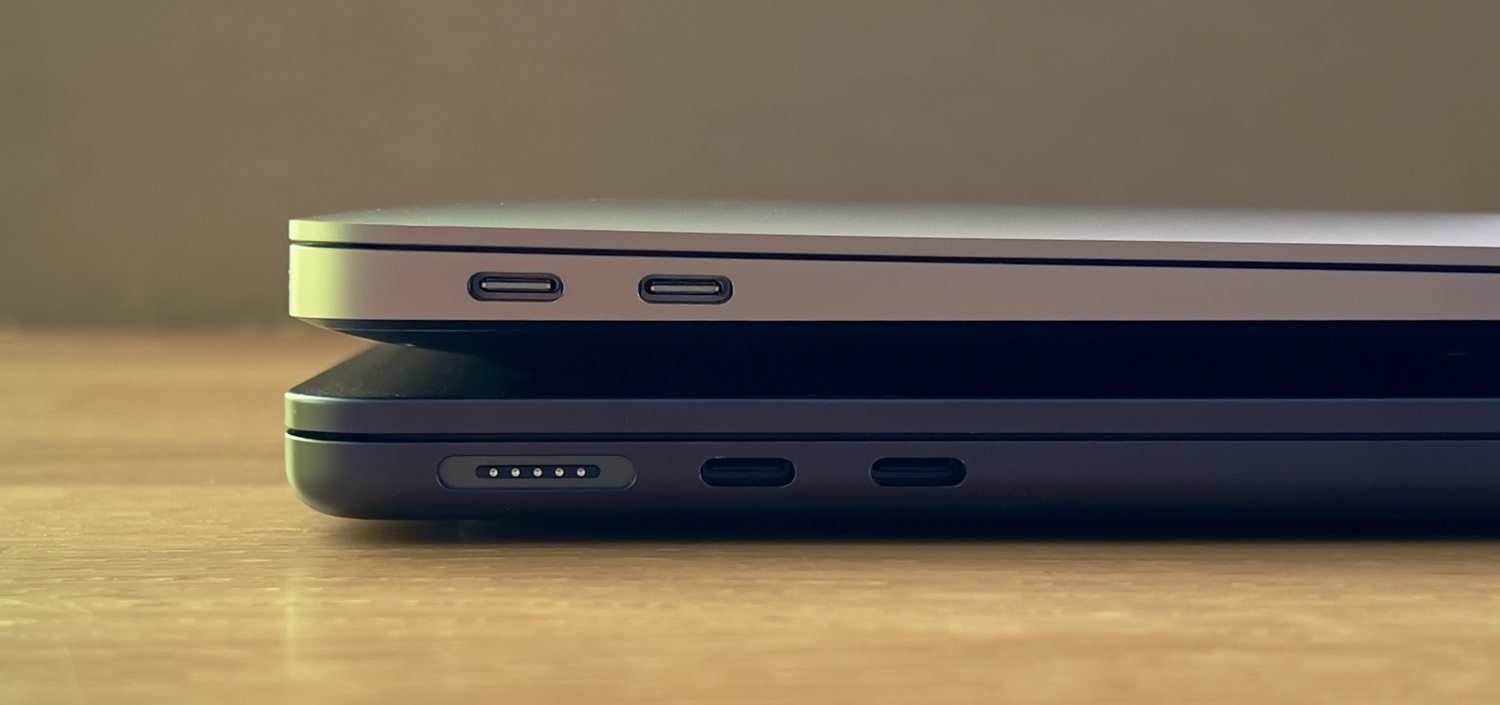 M2 MacBook Air performance
Sporting Apple's new M2 processor, this MacBook Air should be faster than its predecessor, right? Well, it's complicated. Because the processor is not the only element that comes into play with this Mac. The 256 GB SSD in the entry-level model, as with the latest 13″ MacBook Pro, is slower than larger capacity storage options. It seems that with the 256 GB SSD, Apple uses a single NAND flash storage chip, whereas with larger capacities – 512 or more – they use two. Older MacBook Pro and MacBook Air models with 256 GB storage used two 128 GB chips, and it is likely that with two storage chips, they can work in parallel, and offering faster read and write speeds.
The difference is quite stunning. Comparing my M1 MacBook Air with the new M2 model, the write speed of the latter is more than 20% slower (using BlackMagic Disk Speed Test's 5 GB testing routine), and the read speed is nearly half as fast.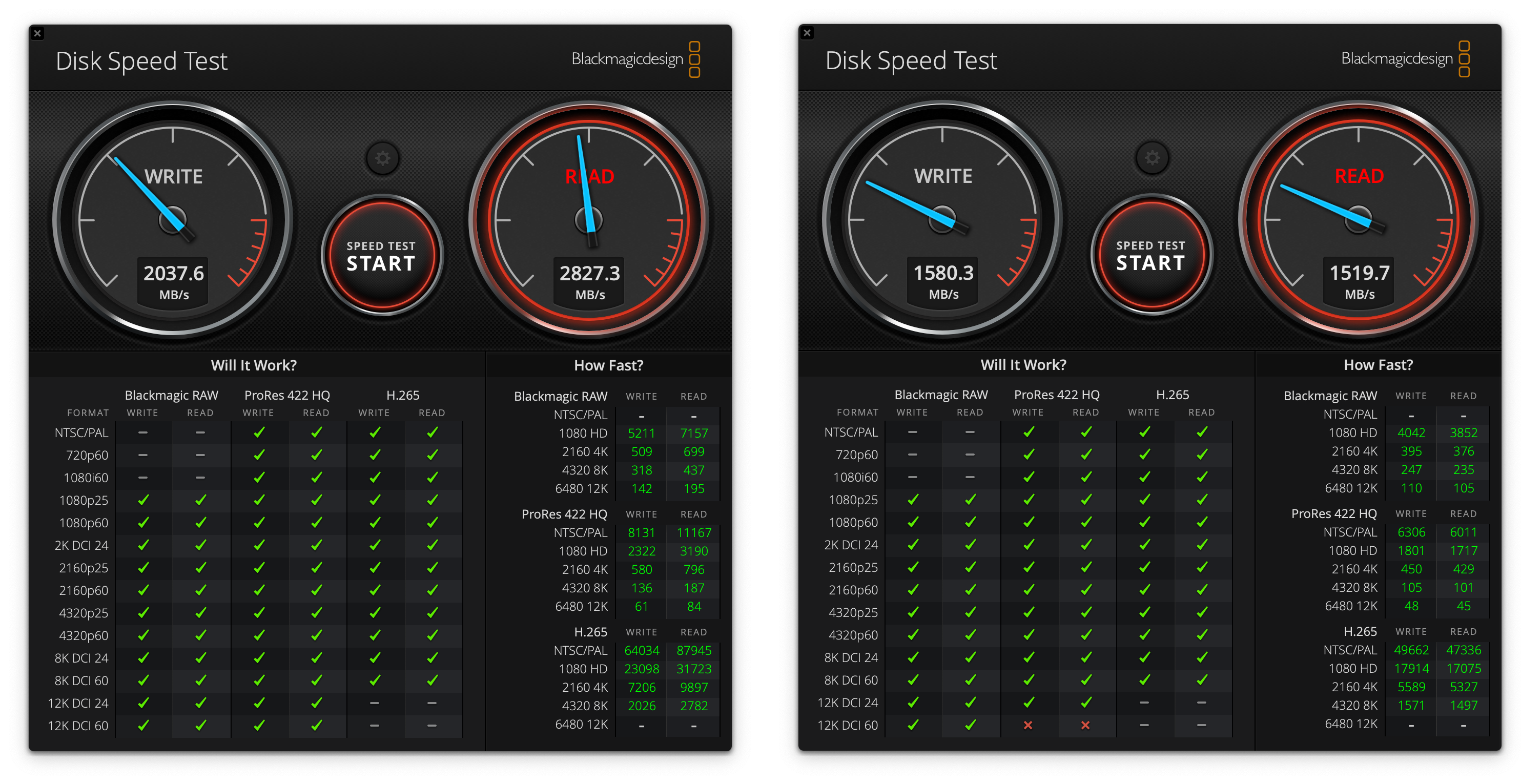 When a Mac uses virtual memory – something they do all the time – they write swap files to disk and read this files to work with more memory than what is physically installed on the computer. Writing and reading these files is slower than working with RAM, and a slower SSD could cause memory-hungry apps to be more sluggish than they should, even with the increased speed of this new processor. Also, reading files of any kind will be slower.
Nevertheless, drive speed isn't everything; it's worth looking at some real world examples of how the slightly faster processor (Apple says 10-20% faster) and the slower SSD work together. I compressed a 9.17 GB folder, containing videos, PDFs, photos, and text files, on three Macs (My M1 MacBook Air has 256 GB, but on two chips; my M1 iMac has 1 TB); here are the results:
M1 MacBook Air: 3:10
M1 iMac: 3:13
M2 MacBook Air: 3:11
And I expanded a folder containing 4.79 GB of music files:
M1 MacBook Air: 0:10
M1 iMac: 0:11
M2 MacBook Air: 0:09
These numbers are almost identical. The gain in processor speed is offset by the loss in SSD speed. I expect that, in more rigorous tests involving other processor-intensive tasks that read a lot from the drive, I'd see similar results. If you're worried about this, make sure to get 512 GB or more to prevent this from happening.
But there's more. The MacBook Air is fanless, which is great if you like silence, but the M2 processor throttles when it gets hot, and, since it's faster than the M1, it will get hotter. This means that some processor-intensive tasks will take longer on this Mac than on the fan-cooled MacBook Pro which has the same processor. Tom's Guide pointed out that transcoding videos was noticeably slower on the MacBook Air than in the MacBook Pro because of this. With tasks like this, performance is a combination of processor speed, drive speed, and any throttling that occurs. Apple is assuming that most users who buy the MacBook Air won't need this; after all, the other model is the "pro" version.
In spite of some downsides, this is a great revision of Apple's most popular laptop, in a thinner, lighter form factor. Yet, at $200 more than the M1 MacBook Air, that older computer, which Apple is still selling, might be right for you. If you're not just using desktop apps, web browsing, and email, and you're concerned about the slower SSD, consider upping the storage to at least 512 GB. And if you are going to pay the extra $200 for that, you should probably increase the RAM to 16 GB. At this point, you have a $1,600 laptop, compared to the $1,000 M1 model. But for the vast majority of users, the base model, with 8 GB RAM and the 256 GB SSD will be more than sufficient.
Given the speed and efficiency of Apple's M-series processors, this laptop will last you longer than any Intel-based Mac did in the past. If you do buy an M2 MacBook Air, it might be worth getting more RAM and storage than you need now, and plan to keep it longer. It's no longer a cheap laptop, but it's certainly one that will keep you going for many years.
How can I learn more?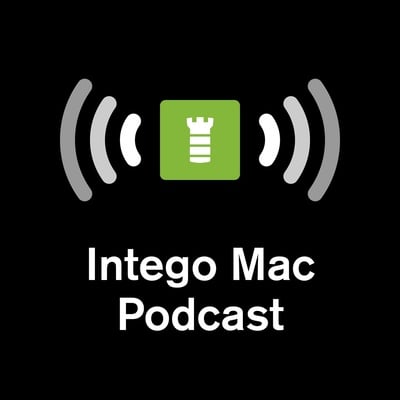 Each week on the Intego Mac Podcast, Intego's Mac security experts discuss the latest Apple news, security and privacy stories, and offer practical advice on getting the most out of your Apple devices. Be sure to follow the podcast to make sure you don't miss any episodes.
You can also subscribe to our e-mail newsletter and keep an eye here on The Mac Security Blog for the latest Apple security and privacy news. And don't forget to follow Intego on your favorite social media channels: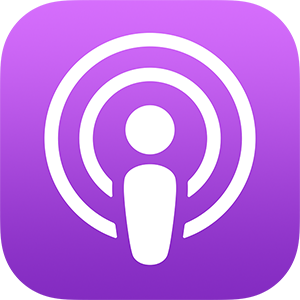 About Kirk McElhearn
Kirk McElhearn writes about Apple products and more on his blog Kirkville. He is co-host of the Intego Mac Podcast, as well as several other podcasts, and is a regular contributor to The Mac Security Blog, TidBITS, and several other websites and publications. Kirk has written more than two dozen books, including Take Control books about Apple's media apps, Scrivener, and LaunchBar. Follow him on Twitter at @mcelhearn. View all posts by Kirk McElhearn →