Apple Goes Pro in Second Homegrown Silicon Salvo
Posted on by Kirk McElhearn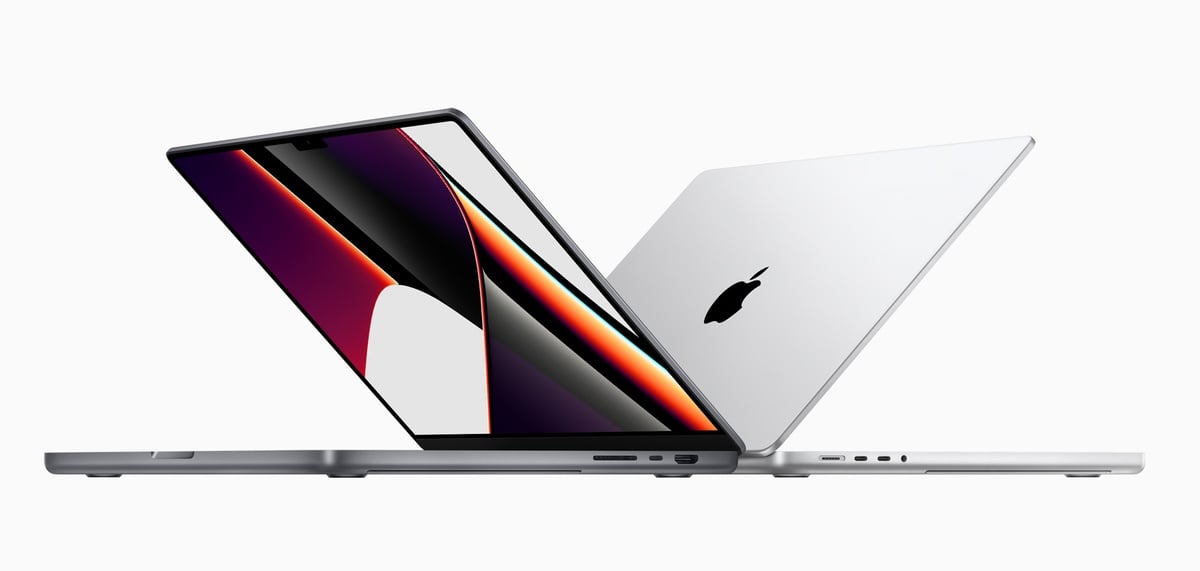 Apple has announced the second wave of Macs running Apple silicon, and has introduced two MacBook Pro models running faster chips than the M1 that Apple introduced last year. The company also announced third-generation AirPods, which offer spatial audio, and new colors for the HomePod mini. Apple announced that macOS Monterey will ship next week. And the company gave some clues about where it's going in the coming years.
Music first
Apple started yesterday's event – the shortest in memory, at only 50 minutes – talking about music. Apple Music is offering a new "Voice Plan," which, at $5 a month, gives access to the entire Apple Music catalog but only via Siri. You won't be able to use Apple Music via the Music app on Mac or iOS, you won't have access to lyrics, lossless audio, Dolby Atoms, or music videos. This seems like an odd way to provide music, designed for people who want to request playlists by mood, or music from popular artists. Siri requests for any uncommon names or song titles generally fail, so you won't be able to use this for much classical music.
The third-generation AirPods now feature spatial audio. These are in-ear AirPods, not in-canal, which is what the AirPods Pro are. At $179, or $50 more than the basic AirPods, this is a pretty big jump in price, but they do provide the enhanced audio of the AirPods Pro to those who don't like in-canal earbuds. These new AirPods also offer MagSafe induction charging.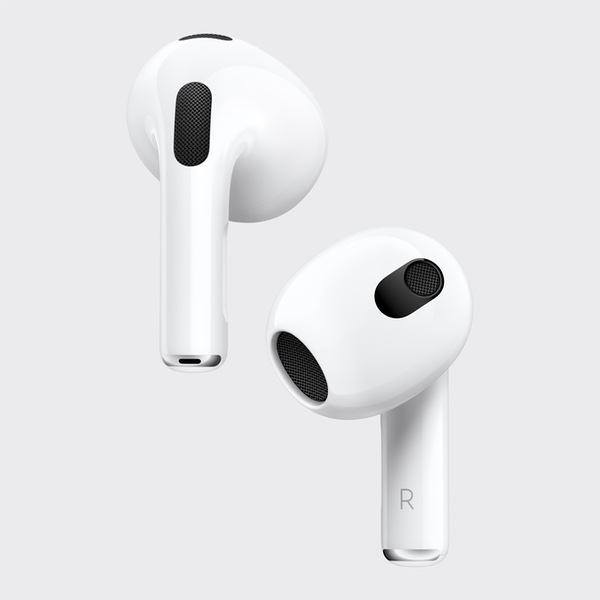 Finally, there are three new colors for the HomePod mini. No longer intended to be hidden, Apple wants to make the device a visible accessory.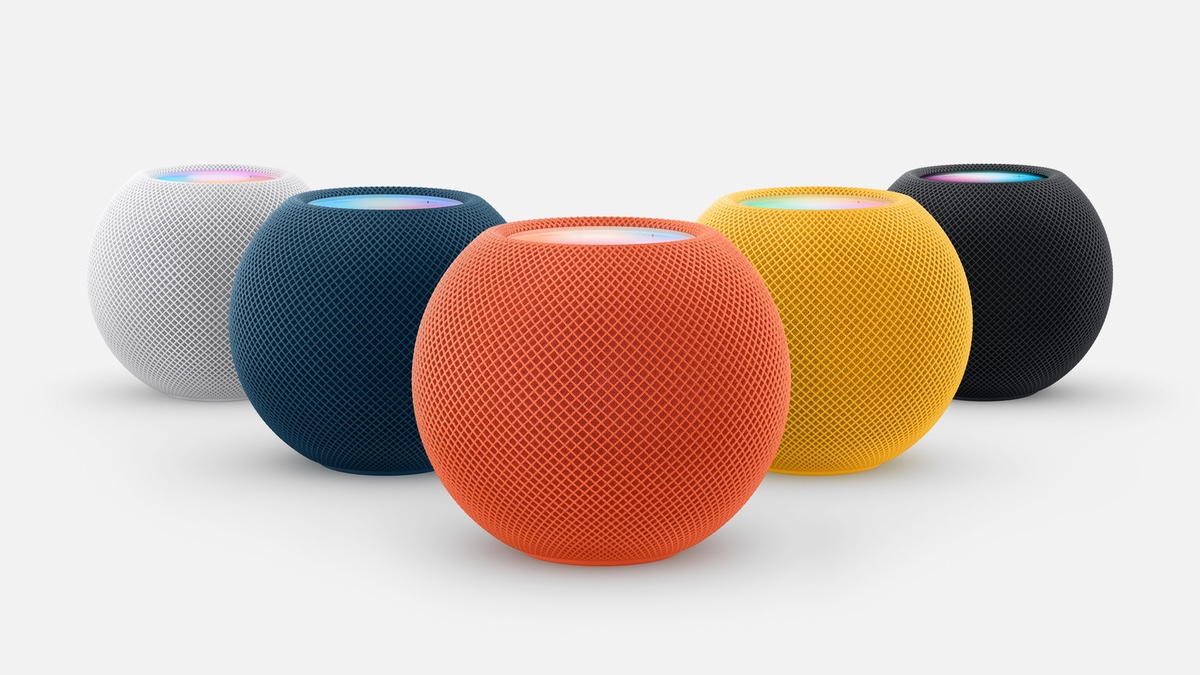 MacBook Pros
After converting the 13" MacBook Pro, the MacBook Air, and the Mac mini, then the 24" iMac, to Apple's M1 processor, the company announced the next version of Apple silicon to power Macs. The new MacBook Pro models feature two new processors: the M1 Pro, and the M1 Max. Rather than discuss clock speed, which Apple has dropped with its own processors, the Pro and Max monikers are intended to highlight the differences between these versions.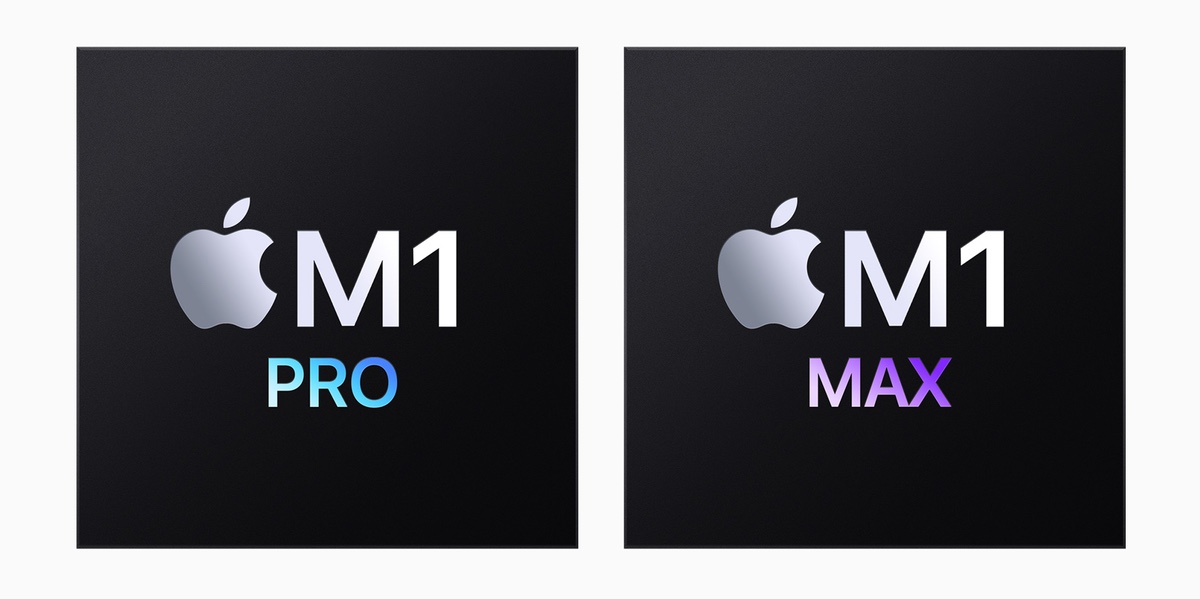 The main differences between the two new processors are the number of graphics cores and memory. The M1 Pro has up to 16 graphics cores and up to 32 GB memory (what we used to call RAM, but since it's on the same chip as the processor, Apple calls this unified memory). The M1 Max has up to 32 graphics cores, and up to 64 GB memory. The M1 Max also has faster memory bandwidth, allowing data to flow to and from the processor, and other parts of the system on a chip, more quickly.
Apple is highlighting both the speed of these processors, and their low power usage, claiming that these new models have up to 21 hours of battery life.
In two sizes – 14" and 16" – these are real pro laptops, with Apple's Liquid Retina XDR display, ProMotion for adaptive refresh rates, and with ports that are missing on the other Apple laptops. They each have three Thunderbolt 4 ports, along with HDMI, SDXC, and a headphone jack, and Apple has brought back MagSafe charging, so if you trip over your cable it doesn't toss your laptop to the floor.
Oh, and the screen, which is almost edge to edge, has a notch. This will be contentious, though since the notch doesn't go below the menu bar, in most cases it won't be a problem.
These new models also have a different aspect ratio than what has been the norm from Apple. With both both 14" and 16" models around 3:2, this differs from the other two current models – and what most Macs have had for years – which have a wider 16:10 aspect ratio, and the current 24" iMac with a 16:9 aspect ratio. It can be more practical for a laptop to have a taller display, so many will find this to be an improvement.
And neither of these new models has the Touch Bar.
Good, better, best
Apple's MacBook Pro line now has three products: the 13" M1 model, the 14" M1 Pro or M1 Max, and the 16" M1 Pro or Max. These offer a choice between good, better, and best. The 13" is good; in fact, the M1 processor is so fast, that for most users, they won't need anything better. (Same with the MacBook Air, still a bit of an outlier.) If you want a better Mac laptop, you can get the 14", which is more powerful. And for the best laptop, with the largest display, you can opt for the 16" model. The prices for the new models start at $2,000 and $2,500, but you can configure either of them to be much more expensive. (Apple is offering up to $1,000 if you trade in one of the first M1 Macs.)
Unlike with the first M1 Macs, where you only had options for two processors (7- or 8-core GPU), and total unified memory (8 or 16 GB), the new MacBook Pros have multiple processor options, as well as memory options. The configuration options available on these models are confusing, since we don't yet know how much of a difference there will be across the processor spectrum. The 14" model has five processor options, and the 16" model has three. Depending on the processor you choose with the 14" model, you can choose from 16 to 64 GB memory, whereas the 16" MacBook Pro only offers 32 or 64 GB. Both have SSD storage options from 512 GB up 8 TB.
Apple's new direction
Following Apple's presentation yesterday, the company's website featured a new navigation bar, showing the direction that Apple will be taking in the future. Added are categories for AirPods and TV & Home, while the previous Music category has been removed, and is now found in Only on Apple, which features Apple's other services. Here's the old and new navigation bars:

This new navigation bar may seem like a minor change, but it highlights the categories that Apple is planning to focus on. It's a bit surprising that Music has been demoted, and that AirPods are now a top-level category. But TV & Home shows that Apple is clearly planning to continue with more smart home products beyond just the HomePod mini. And the Only on Apple category allows the company to highlight other products and services that weren't visible before.
What's next?
Apple has said they'd transition all their Macs to their in-house processors over two years, and in just one year, we've seen most of the product line make the change. The only two Macs left are the 27" iMac, which is likely to take on a similar form factor to the current 24" model, with a display around 30", and the Mac Pro. Apple is saving the most powerful models for last, and perhaps the larger iMac will be an iMac Pro. It seems likely that this transition will be complete before two years; perhaps the larger iMac will be introduced early next year, and the Mac Pro would be ideal for presentation at next year's Worldwide Developer Conference in June. Then we'll see what's next for Apple.
How can I learn more?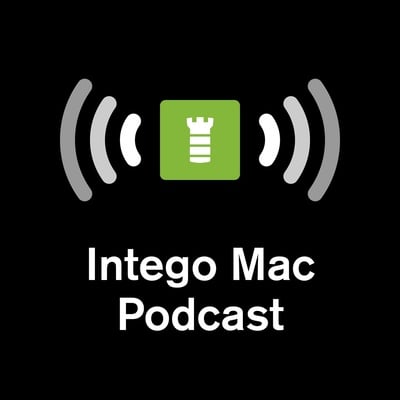 Each week on the Intego Mac Podcast, Intego's Mac security experts discuss the latest Apple news, security and privacy stories, and offer practical advice on getting the most out of your Apple devices. Be sure to follow the podcast to make sure you don't miss any episodes.
You can also subscribe to our e-mail newsletter and keep an eye here on Mac Security Blog for the latest Apple security and privacy news. And don't forget to follow Intego on your favorite social media channels: Facebook, Instagram, Twitter, and YouTube.
About Kirk McElhearn
Kirk McElhearn writes about Apple products and more on his blog Kirkville. He is co-host of the Intego Mac Podcast, as well as several other podcasts, and is a regular contributor to The Mac Security Blog, TidBITS, and several other websites and publications. Kirk has written more than two dozen books, including Take Control books about Apple's media apps, Scrivener, and LaunchBar. Follow him on Twitter at @mcelhearn. View all posts by Kirk McElhearn →