Apple Announces New iMacs, iPads, AirTags, and More
Posted on by Kirk McElhearn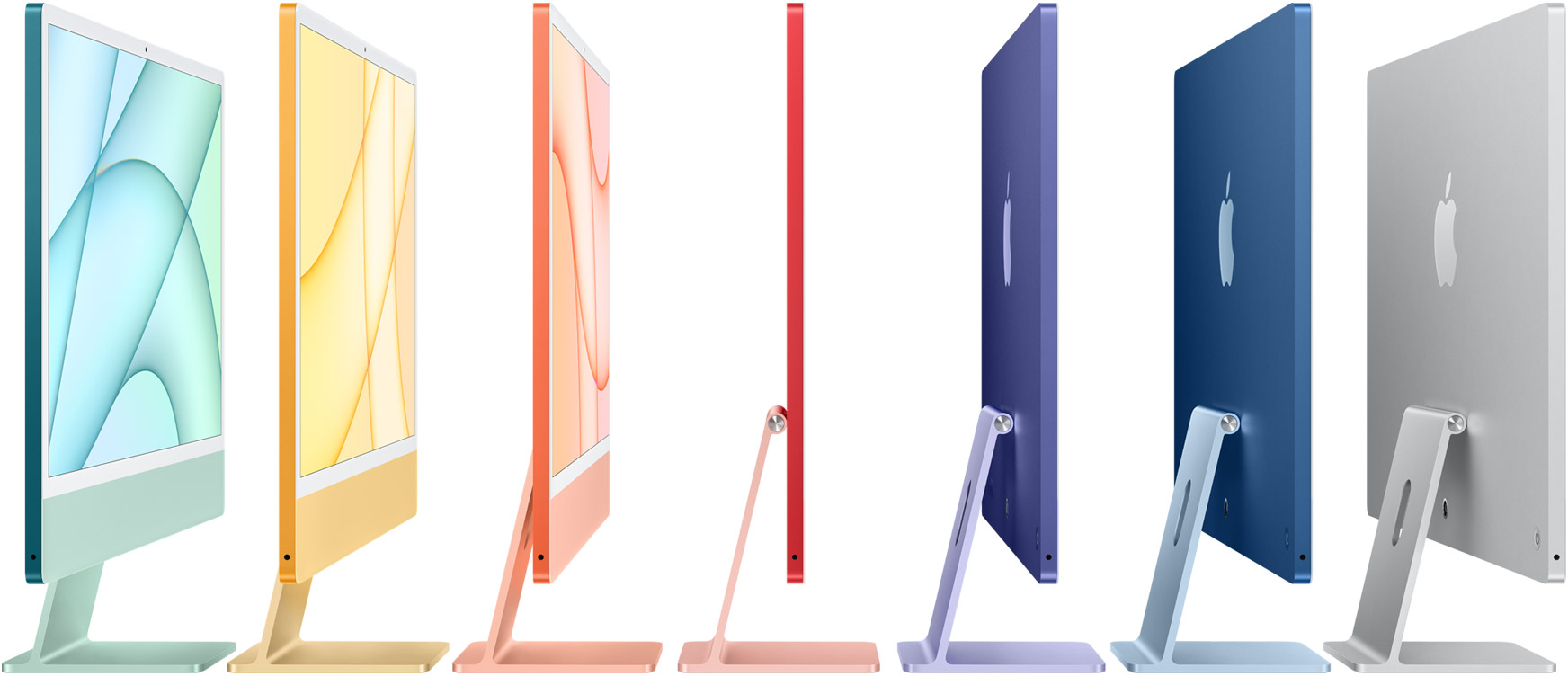 After the first flurry of Macs running Apple's own processors, in November of last year, Apple has made another step toward transitioning the entire Mac line to these new chips. The new iMac, announced yesterday, not only features Apple's own M1 processor, but is the first Mac to benefit from a redesign along with this upgrade. At the same time, Apple announced new iPad Pros, AirTags, and a refresh of the Apple TV 4K.
The iMac comes in colors
The very first iMac, back in 1998, was available in one color, Bondi blue – revolutionary for not being a beige box – but the next versions of the all-in-one, until the iMac adopted flat screens, were available in many colors. The January 1999 models come in five "flavors," and through 2001, iMacs came in a variety of colors, from tangerine to graphite.
Apple has renewed that colorful motif with these new iMacs. Looking like a large iPads on a stand, the 24-inch model replaces the previous 21.5-inch iMac. The 27-inch iMac, last updated in August 2020, is likely to become the "pro" iMac when it gets refreshed; for now, it's still available with Intel processors.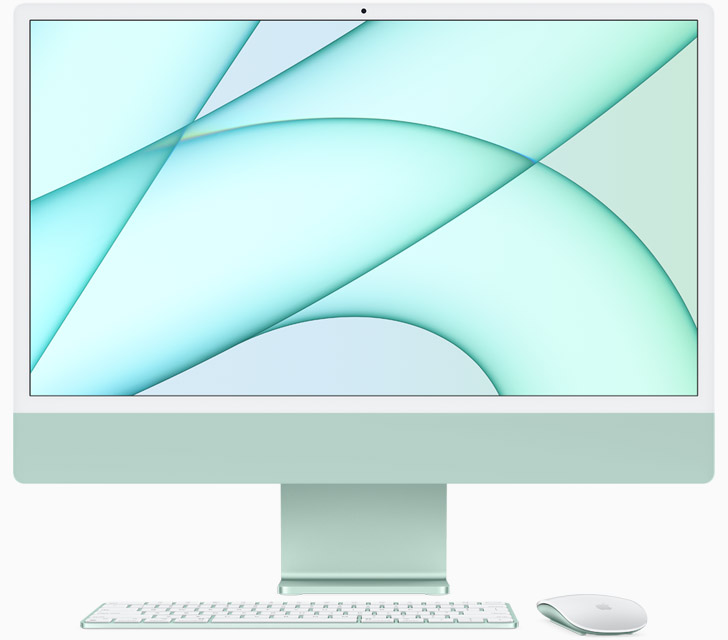 Apple has long touted the "thinness" of its products, and with this new iMac, the company may have reached the acme of thinness. With a body only 11.5 mm thick, weighing less than 10 lbs, this is a big change from iMacs of yore. The best way to think about it is like, say, a MacBook Pro on a stand, where all the guts are in the chin, that colored section below the display. Because of the low energy used by the M1 processor, and the fact that it gives off less heat, Apple was able to shrink the ventilation system, which is what kept previous iMacs so thick at the center. With narrower bezels around the screen, this iMac is about the same size as the previous 21.5-inch model, yet offers a 4.5K display, as opposed to 4K.
Colors are nice, but they're not for everyone. While the bezels around the screen are silver, the chin is a wide strip of color. If you work with graphics, you may want to opt for the silver model, because that colored chin could disrupt the way you see colors on the screen.
The new iMac sees a number of other welcome additions. The camera is (finally) 1080p, the microphones and speakers are upgraded, and the iMac provides spatial audio if you're watching videos with Dolby Atmos. And Touch ID is now available on a new keyboard, which will also be sold separately, and which will work with other M1 Macs, such as the Mac mini released last year.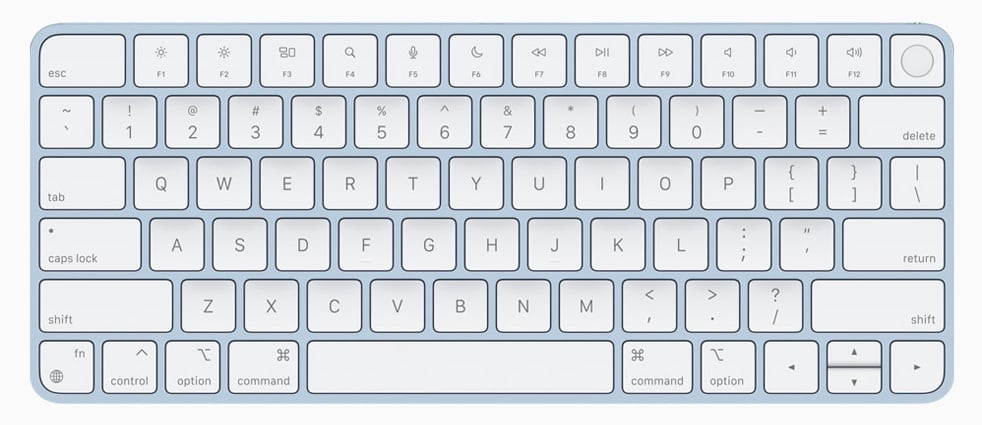 As for connectivity, the least expensive model offers only two Thunderbolt/USB 4 ports, and the other models have those two ports, two additional USB 3 ports, and gigabit ethernet, housed in the power brick. This is an interesting innovation, and will mean one less cable connected to the Mac, if you use wired networking. However, with only USB-C ports, you're likely to need dongles, or at least a USB-C to USB-A hub to connect existing peripherals.
Oddly, Apple's website doesn't give access to build-to-order options yet, so we can't see the prices for adding RAM (the base models come with 8 GB RAM) or storage (Apple shows two configurations, with 256 or 512 GB SSD).
These iMacs start at $1,299 for the more limited two-port model, then $1,499 for the 8 GB / 256 GB version, and $1,699 for 8 GB / 512 GB. Expect the usual $200 for additional RAM – they max out at 16 GB – and similar incremental increases for additional storage, up to 2 TB.
The iPad Pro evolves
Apple has upgraded the iPad Pro; these are evolutions, not revolutions. The last major change to this iPad model was in 2018, when the iPad Pro got its new form factor and Face ID. The new iPad Pro – 11″ and 12.9″ as before – also features Apple's M1 chip. With similar performance to new Macs, optional 5G, and with an improved display on the 12.9″ model – Apple touts it as a liquid retina XDR display, similar to their $5,000 standalone display for Macs – this is pretty much a computer without a keyboard.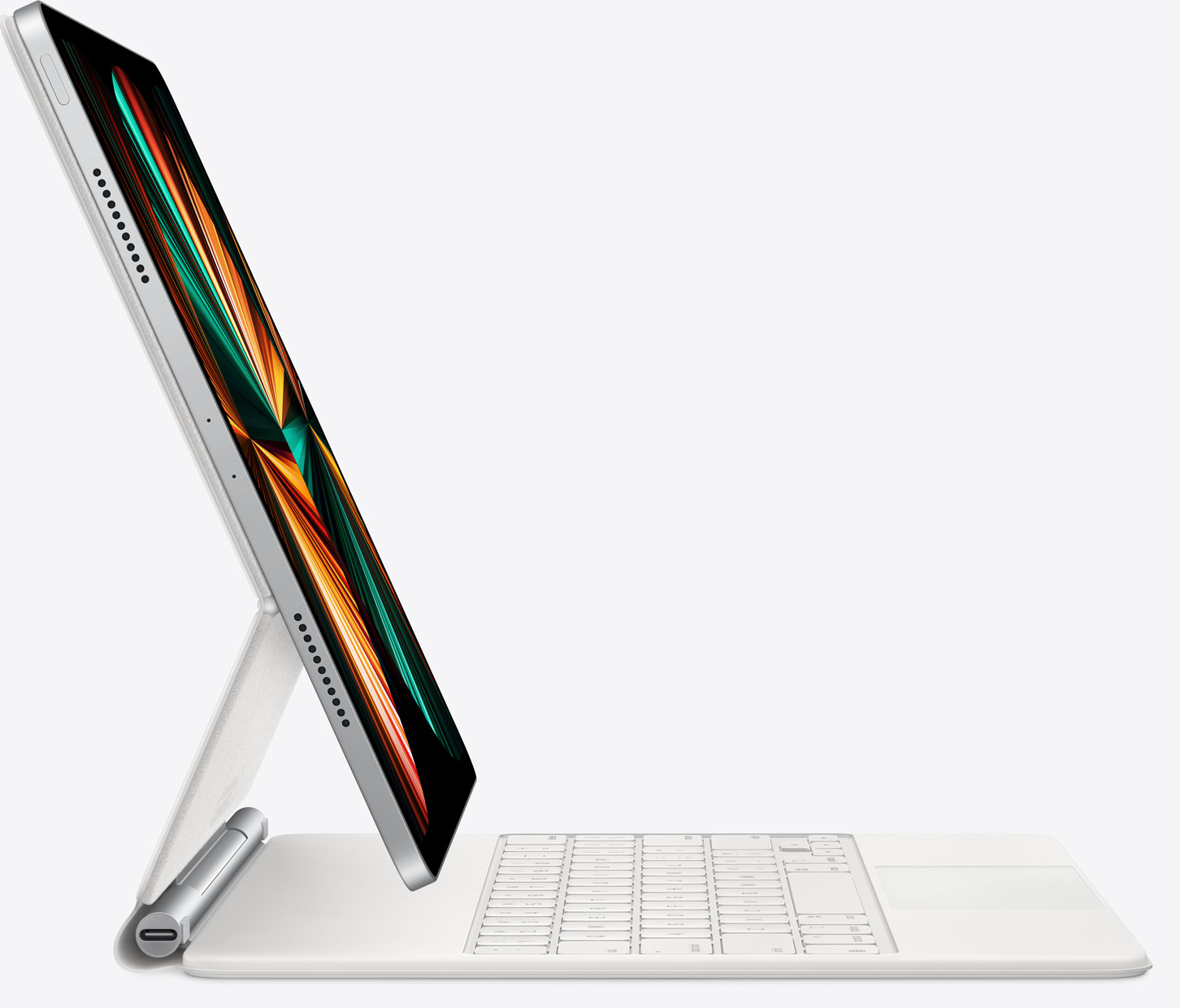 As a nod to the covid era, the iPad Pro has a new ultra-wide front camera, at 12 MP instead of 7 MP for the previous model, with a feature Apple calls Center Stage. If you're on a video call, the camera can follow you around if you move.
Pricing for the 11″ model is the same as for the previous version – it starts at $799, with 128 GB storage, and the 12.9″ model starts at $1,099, up $100 from the previous model. You can add storage up to 2 TB on each of these iPads, up from 1 TB with the previous models, at a cost: $1,899 for the 11″ and $2,199 for the 12,9″.
The addition of the M1 chip to the iPad Pro raises an interesting question: could the next version of macOS be compatible with these devices? Or could macOS apps run on the iPad, just as iPhone and iPad apps can run on M1 Macs? It's been clear in recent years that Apple is heading toward convergence between these two operating systems, and, in spite of the fact that we interact differently with them, there could be some advantages to truly universal apps.
Finders keepers
The long-rumored AirTags were announced yesterday. These half-dollar-sized trackers work with Apple's Find My app, and with hundreds of millions of iOS devices, to help you find your keys at home, or that gym bag that you left at the gym… the office… in the trunk… or where? Working with Apple's U1 Ultra Wideband chip, iPhones, iPads, and iPod touches, running iOS 14.5 or later, can detect them and let you know where items are.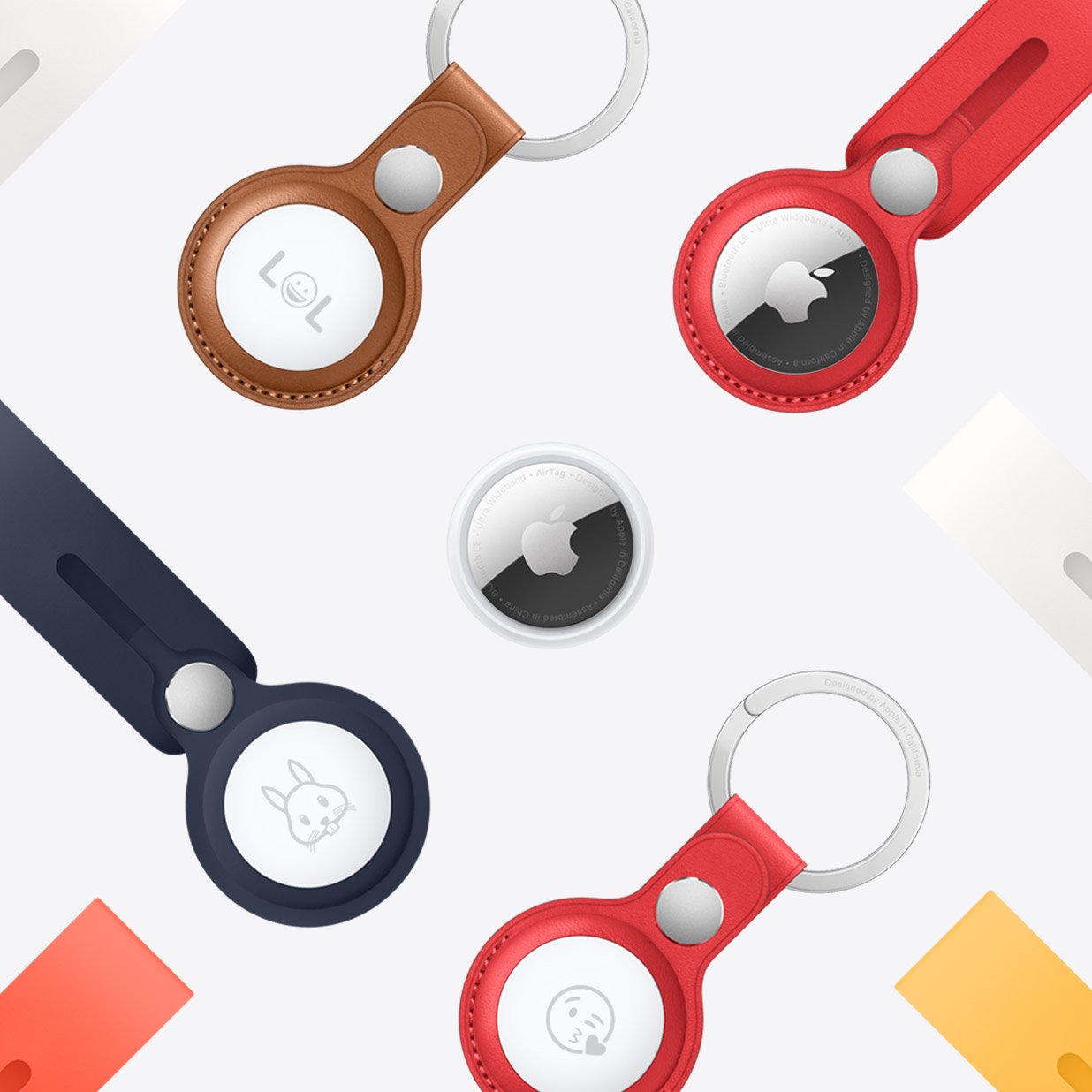 Designed, as with many small Apple products, to upsell accessories, there's a line of key fobs and "loops" that you can use to attach the AirTag to an item; at $29 to $39 dollars, these accessories add to the $29 price of each AirTag (though you can get four for $99). You can even go chic, and get a Hermès luggage tag for $449, but Apple is also selling $13 accessories from Belkin. If you want to use an AirTag with keys, you'll need something as a key fob, and the $35 Apple leather key ring is probably not a bad deal, but these accessories seem overpriced. Expect to see other third-party AirTag holders soon.
You can get your AirTags engraved for free, with up to four letters, numbers, and emojis.
The AirTag is one of the only Apple devices where you can change the battery; it's a standard CR2032 battery, and it lasts about a year.
The Apple TV is not dead yet
It's been three and a half years since the last update to the Apple TV, and a new Apple TV 4K features a higher frame rate (up to 60 fps), and a clever feature where you can use your iPhone to color-calibrate your TV. This only affects colors generated by the Apple TV, but given how complicated settings are on TVs, this is welcome.
And there's a new Siri remote for the Apple TV; finally. Because the last one is terrible.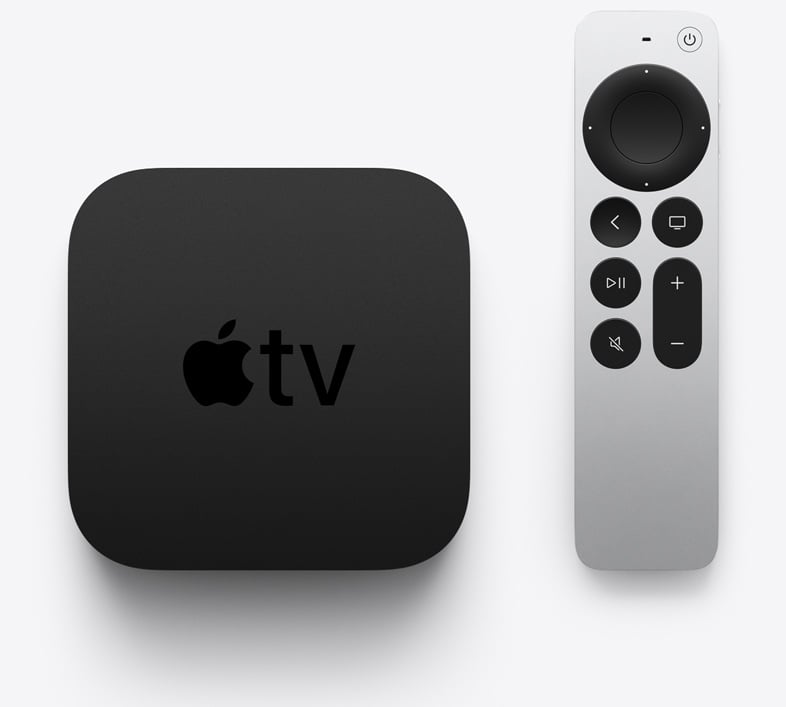 The Apple TV (with the new Siri remote) costs $179 or $199 for 32 GB or 64 GB, and the Siri remote alone costs $59, and is compatible with the Apple TV HD, and both Apple TV 4K models.
One more thing…
And there's a new purple iPhone 12.
How can I learn more?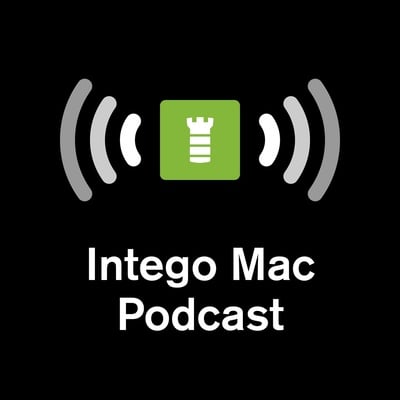 Each week on the Intego Mac Podcast, Intego's Mac security experts discuss the latest Apple news, security and privacy stories, and offer practical advice on getting the most out of your Apple devices. Be sure to follow the podcast to make sure you don't miss any episodes.
In episode 184 of the Intego Mac Podcast, we talked about these new products, and more.

You can also subscribe to our e-mail newsletter and keep an eye here on Mac Security Blog for the latest Apple security and privacy news. And don't forget to follow Intego on your favorite social media channels: Facebook, Instagram, Twitter, and YouTube.
About Kirk McElhearn
Kirk McElhearn writes about Apple products and more on his blog Kirkville. He is co-host of the Intego Mac Podcast, as well as several other podcasts, and is a regular contributor to The Mac Security Blog, TidBITS, and several other websites and publications. Kirk has written more than two dozen books, including Take Control books about Apple's media apps, Scrivener, and LaunchBar. Follow him on Twitter at @mcelhearn. View all posts by Kirk McElhearn →