10 Mac security and privacy features to set up right away
Posted on by Kirk McElhearn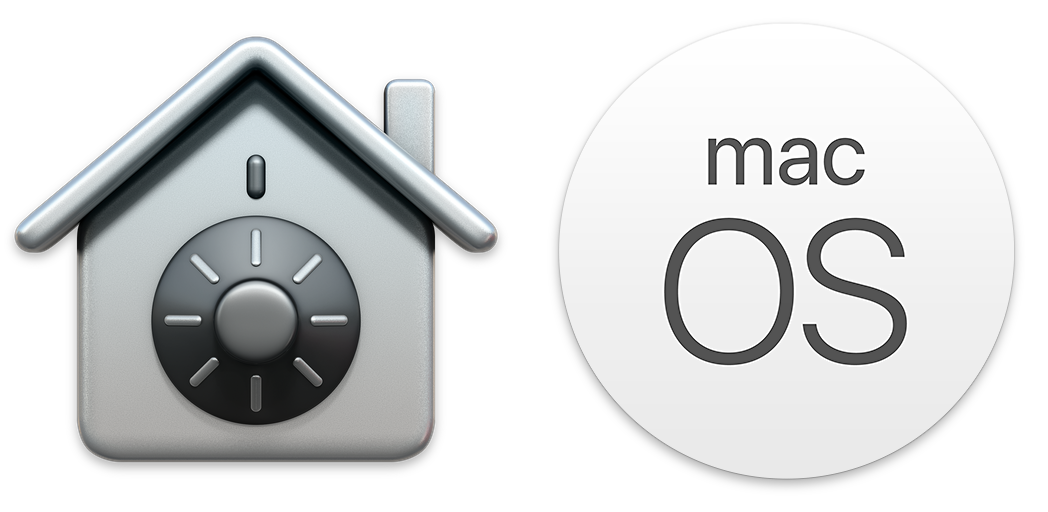 Congratulations on getting a new Mac. You'll be able to use your new computer for work and for play, to listen to music, to shop, and to view the world. But it's important to protect yourself, and the best time is right at the beginning, as soon as you can. There are myriad threats to your data, your identity, and your privacy, and there are a number of features that you can use on your Mac to protect you. Here are eight features you should set up on your new Mac.
Your user account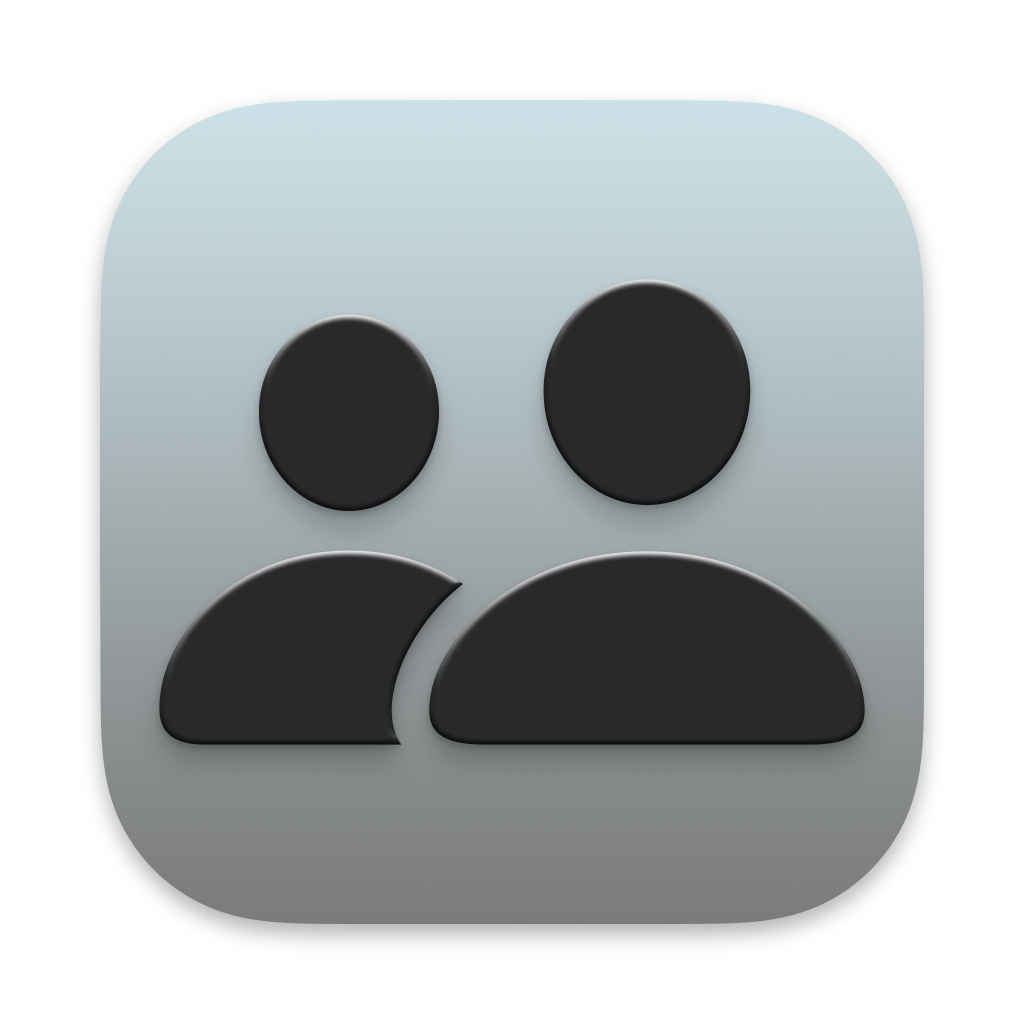 Every Mac needs an administrator account. This is an account that has the permission to install software and to make changes to certain parts of macOS. For example, if you look at some of the panes of System Preferences, you will see padlocks at the bottom-left of their windows. This is the case in the Users & Groups pane; you don't want just anyone to be able to create new accounts. You'll also see this in the Security & Privacy pane, the Sharing pane, and the Startup Disk pane. These preferences give you access to sensitive elements of your Mac, and they need to be protected.
By default, the first user account on a Mac is an administrator account, but it can be risky to use this account regularly. If malware or exploits attack your Mac, and you are logged into this account, they can access more files and do more damage. It's safest, even if you are the only user of your Mac, to create a second account, one without all the same rights. To do this, go to System Preferences > Users & Groups, click the padlock and authenticate. Then click + and create a new standard account.
You'll still be able to authenticate when you need to, such as in System Preferences, by entering the administrator's user name and password, but since it's not the active account, there is less risk of damage if your Mac is attacked.
While you're in the Users & Groups preference pane, click the Guest User and make sure it is off, then click Login Options, and make sure Automatic login is off. If you do have a friend who needs to use your Mac briefly when visiting, you can turn the Guest User back on, but you should not leave it on all the time.
Use a secure password for your accounts
You are probably aware of how important it is to have a secure password. This is especially the case for your Mac's user accounts, because if anyone can access them, they can access all your data, including passwords to web sites and apps you use.
You need to ensure that your password is secure, but also that you can remember it. We have a number of tips about how to create secure passwords in this article.
Protect your data with FileVault
FileVault is Apple's full-disk encryption feature. When you activate FileVault, no one will be able to steal data from a powered-down Mac's drive without knowing your password. FileVault is powerful and secure, and is especially useful to protect your Mac in case it gets lost or stolen.
When it was first introduced, FileVault slowed down performance a bit, but that is no longer the case. Everyone should turn on FileVault. To do so, follow the instructions in this article.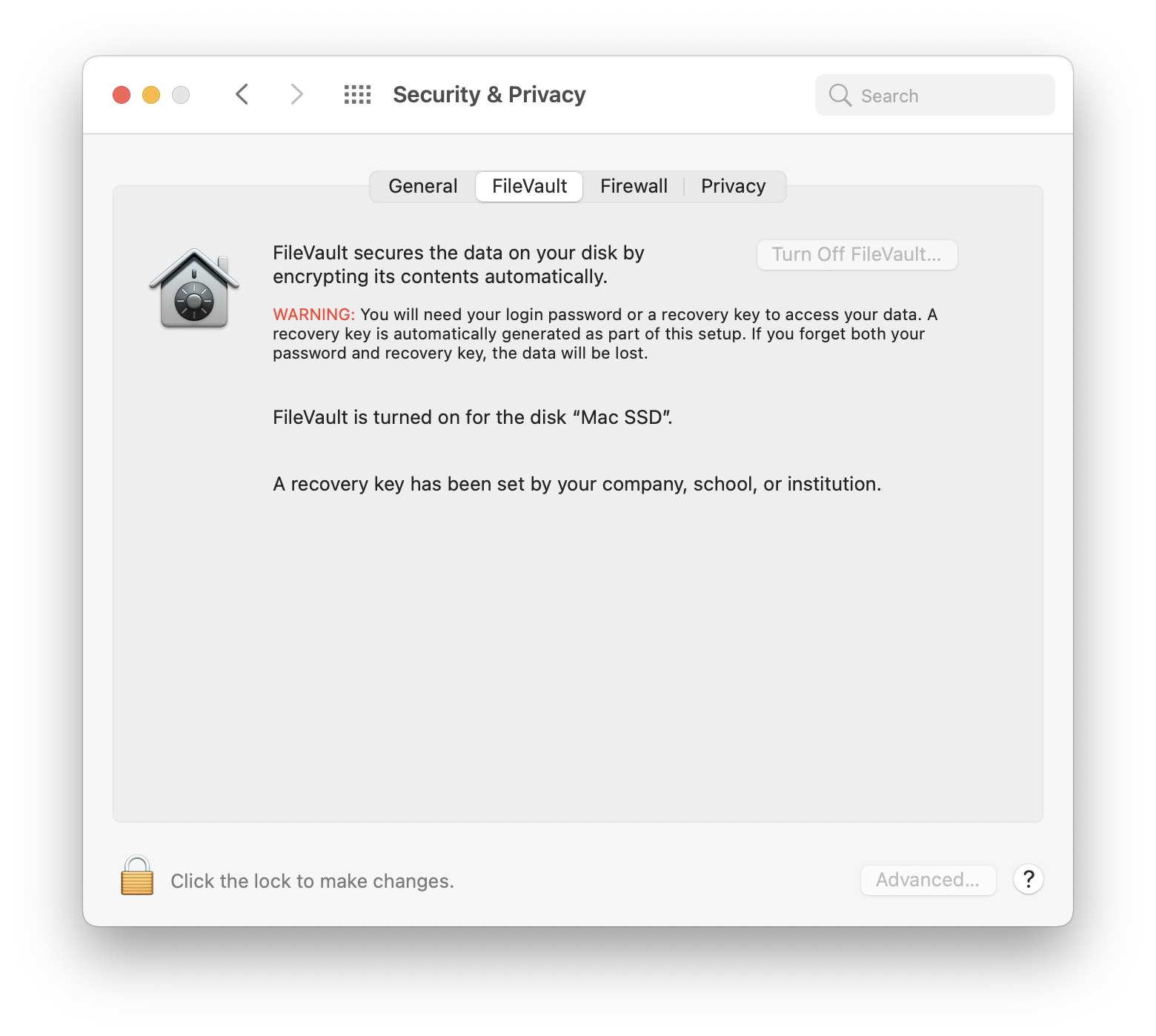 Install security software
To protect your data and network traffic, a security suite is recommended. Malware is real and it's out there, even for Mac; in fact, you may have already transferred some over from your old computer. A solid anti-malware solution will clean up any malware that may already be present, and protect you going forward. A firewall will secure your network traffic, making sure no one gains unauthorized access to your Mac.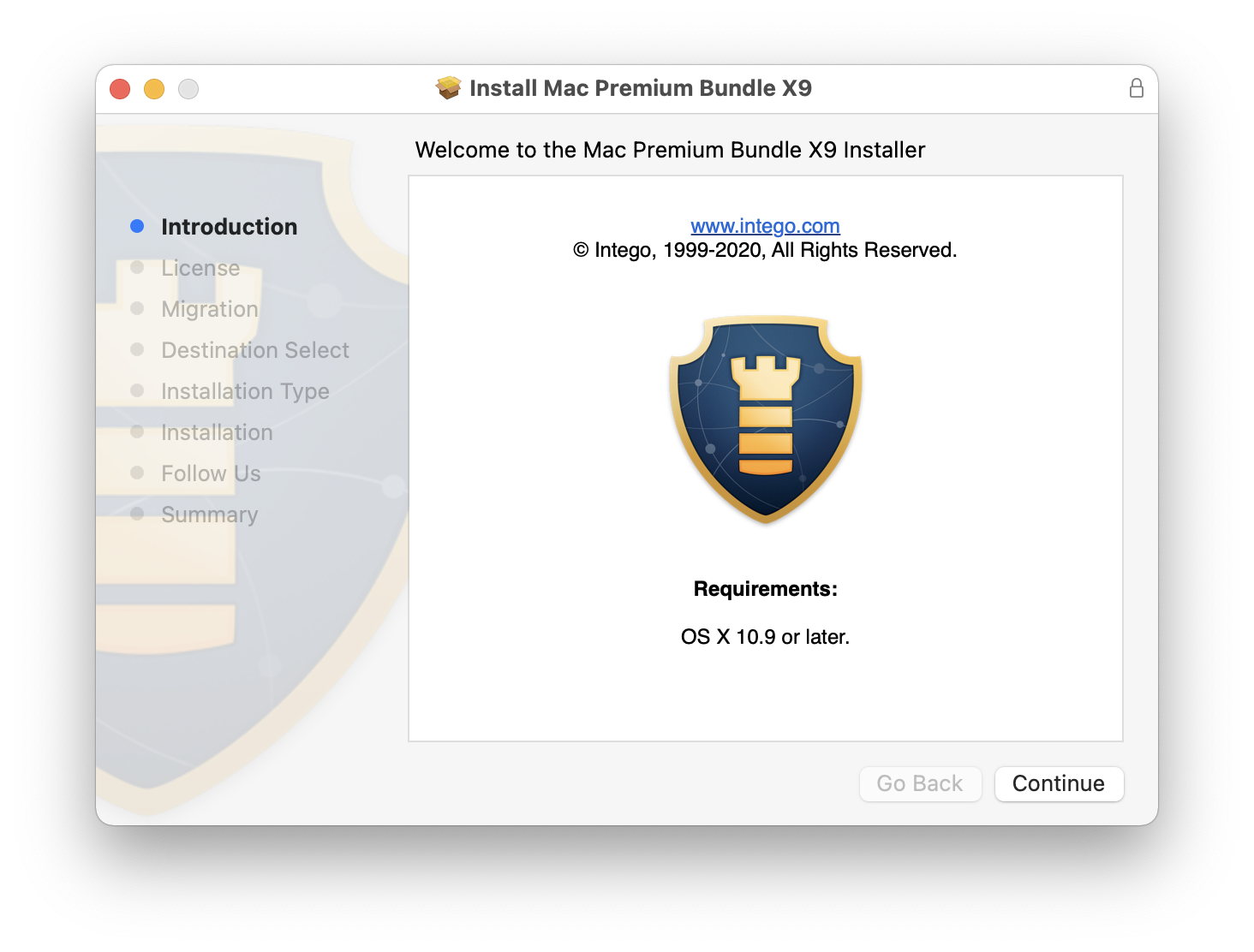 Naturally, we recommend Intego Mac Premium Bundle X9. Whatever your choice, make sure you activate and properly configure the security suite. Out of the box settings should be good enough, but it's a good idea to have a look at the preferences and options to familiarize yourself with the product. You can then tweak these settings however you want. (MORE: How to Download and Install Intego Products)
Back up your data
Backing up your data is like an insurance policy. You hope you will never need your backups, but you want to have them just in case. macOS comes with Time Machine, an easy-to-use backup feature. All you need is an external hard drive or a network volume, and Time Machine automatically backs up your Mac every hour. We've previously covered how to use Time Machine and how to implement a 3-2-1 backup strategy.
It's even better to have two backup systems in case one fails; that hard drive won't last forever. Intego Personal Backup, which is part of Intego's Mac Premium Bundle X9, provides more powerful backup tools and options, and together these two systems can help ensure that you never lose data.
Automatically lock your Mac
Your Mac requires a password when you start it up, and you should also set it so this is required when it's been asleep, or if a screen saver has kicked in. In the Security & Privacy pane of System Preferences, check the box next to "Require password… after sleep or screen saver begins," and select "immediately" from the drop-down menu. This means you'll enter your password more often, but if you have a laptop with Touch ID, or if you use your Apple Watch to unlock your Mac, unlocking it will be quick.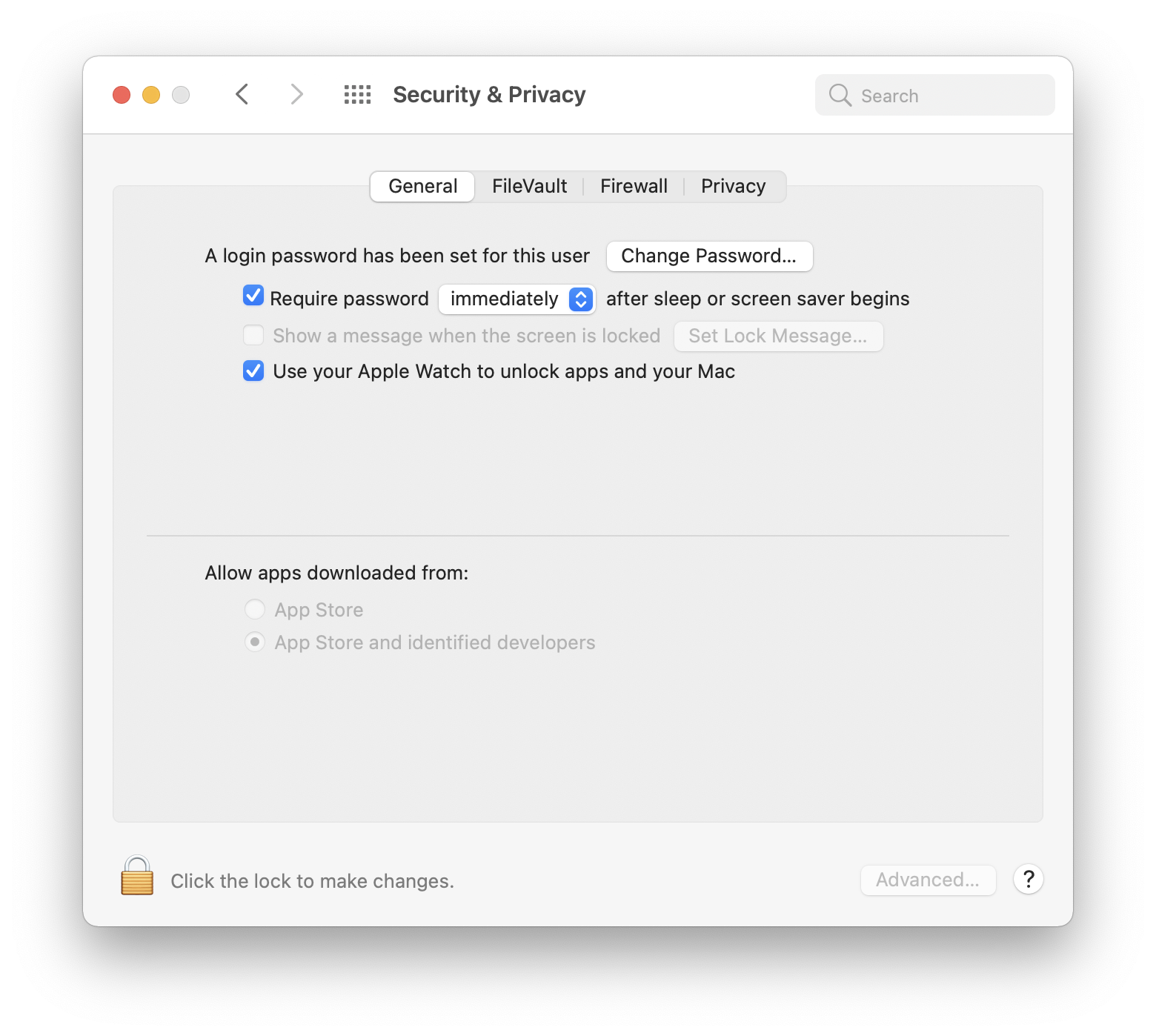 Turn on Find My Mac
When you set up a Mac, you're prompted to enter your Apple ID and password. Doing this enables the Mac to use iCloud, which can sync a lot of your useful data, and store files in the cloud. You don't have to use iCloud, but it's practical, especially if you use multiple Apple devices.
One great feature in iCloud is Find My Mac. (It's also Find My iPhone, Find My iPad, etc., on other devices.) When you enable Find My Mac, you can use it to find a lost computer, play a sound on the device, mark it as lost, or even erase it to protect your data.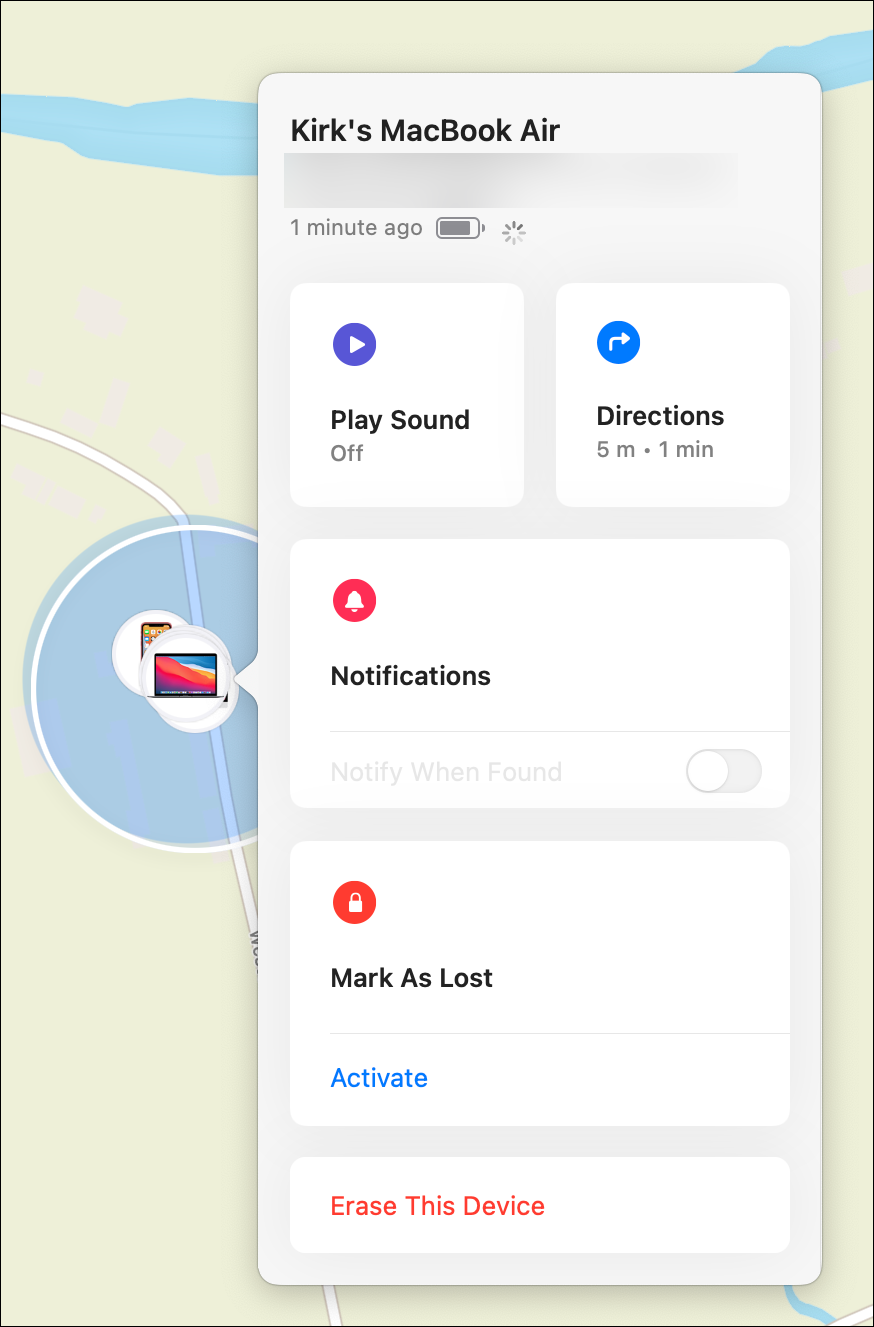 Even if you don't use iCloud for your contacts, calendars, email, and other data, turning on Find My Mac is essential.
Software updates
You'll be updating software often on your Mac. Both macOS and the apps you use have regular updates, and it's important to install security updates as soon as possible.
In the Software Update preference pane, click Advanced. I have my Macs automatically check for updates, and, since I have the bandwidth, download new updates when available. However, I don't recommend turning on automatic updates. When I'm working on an important project, I don't want my apps, or macOS itself, to be updated. It is important, however, to check Install system data files and security updates, so they get to your Mac as soon as possible.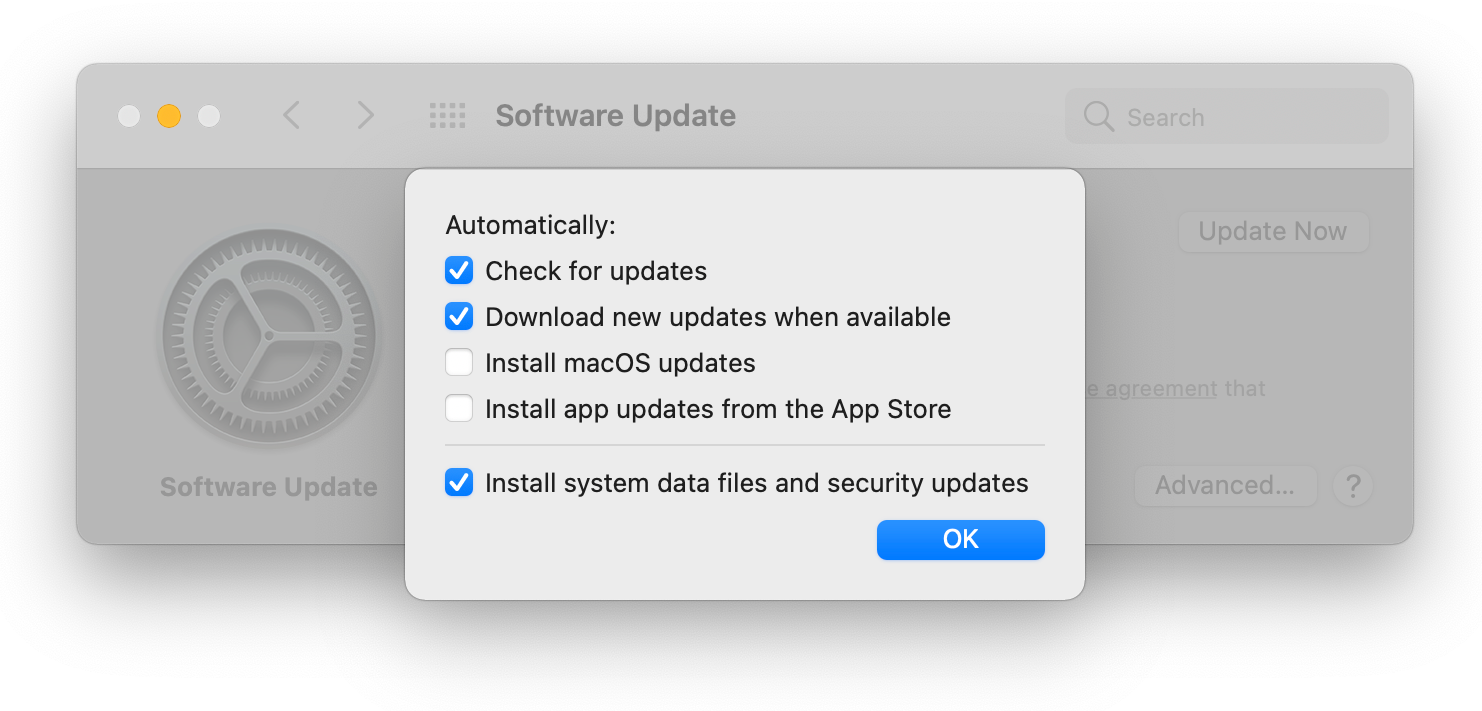 Prevent unauthorized apps from launching
In the General pane of the Security & Privacy preferences, there is a setting which determines which types of apps can launch on your Mac. There are two options: App Store and App Store and authorized developers. Both of these settings can help prevent malicious apps that don't have an Apple developer certificate from launching.
For many users, the first setting is ideal: you may not ever need to install apps that are not from the App Store. However, if you use apps such as web browsers other than Safari, or any other third-party app not on the Mac App Store, you may wish to opt for the second setting.
With these settings and features, your Mac will be much more secure than if you just set it up using the defaults. Take a few minutes and help your Mac protect your security, your privacy, and your data.
How can I learn more?
Check out Intego's New Mac User Center for more tips on setting up a new Mac.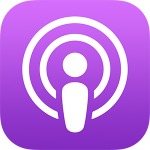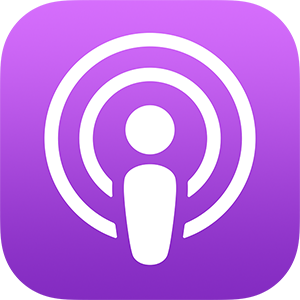 We further discuss this topic on this week's episode of the Intego Mac Podcast, episode 115. Be sure to subscribe to make sure you never miss the latest episode!
Also subscribe to our e-mail newsletter and keep an eye here on The Mac Security Blog for updates.
And make sure you're following Intego on your favorite social and media channels: Facebook, Instagram, Twitter, and YouTube (click the ? to get notified about new videos).
About Kirk McElhearn
Kirk McElhearn writes about Apple products and more on his blog Kirkville. He is co-host of the Intego Mac Podcast, as well as several other podcasts, and is a regular contributor to The Mac Security Blog, TidBITS, and several other websites and publications. Kirk has written more than two dozen books, including Take Control books about Apple's media apps, Scrivener, and LaunchBar. Follow him on Twitter at @mcelhearn. View all posts by Kirk McElhearn →