Review: iPhone 11 Pro Max, the iPhone for when you want the best
Posted on September 29th, 2019 by Craig Grannell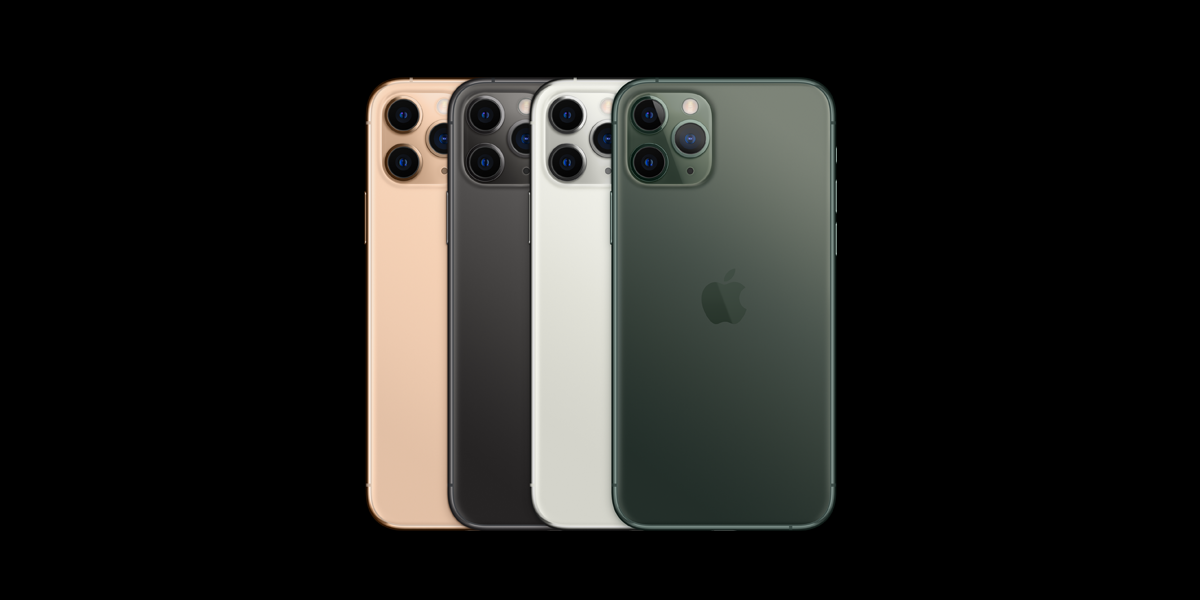 Elsewhere on this blog, Kirk suggested the iPhone 11 is "the iPhone for everyone". With a starting price of $1,099 and "Pro" in its name, the same seemingly cannot be said of the iPhone Pro Max. However, you might nonetheless be tempted by the pinnacle of Apple's iPhone line-up.
My take on using one for a week, having previously owned its predecessor, the iPhone XS Max, is that the "Pro" bit is marketing fluff. You certainly don't need to be a pro to benefit from this phone, and nor does it include anything overtly pro over and above what's found in the iPhone 11. But this is an objectively superb iPhone, and it could be the one for you, if – but only if – you deeply care about some very specific features.
Look sharp
The most obvious difference between the iPhone 11 and the iPhone 11 Pro Max is the display. The Max is larger – 6.5 in. vs 6.1 in. – and brighter. It has richer blacks, due to using OLED rather than LCD technology – a factor if you favor iOS 13's Dark Mode.
And the iPhone 11 Pro Max display is sharper than the iPhone 11's, too. Put the phones side-by-side and they will display roughly the same content, but whereas the iPhone 11's screen resolution is 1792×828, the iPhone 11 Pro Max's is 2688×1242. Packing more pixels into roughly the same space means less pixelation – smoother text; more detail.
The question is whether you'll notice. I do, most obviously in text-heavy apps. My wife does not. Perhaps head to an Apple Store and see for yourself. If you can't see any difference between the two screens, that's one less reason to spend more money; if you can pick out the extra detail in the iPhone 11 Pro Max, your mind may already be made up.
A little bit snappier
Although the iPhone 11 and iPhone 11 Pro Max look similar, there are some material differences. The pricier device is more luxurious, with textured matte glass and stainless steel versus glass and aluminum. The textured glass makes it grippier in the hand – although if you're paying over a thousand bucks for a phone, you're probably going to put it in a case.
The color options are more subjective. Personally, I like the brighter shades of the iPhone 11 compared to the subdued hues in the Pro line. However, with all the front faces now being black (finally!), and a case being a must, you likely won't see the back of your phone much anyway. (Possible exception: if you use a clear case. Be wary of Apple's, though, which I've found stiff, making it hard to free the iPhone or use its buttons.)
On the rear, the second big difference between these devices is apparent: the iPhone 11 Pro Max has an extra camera. Along with the iPhone 11's wide and ultra-wide, you get a telephoto camera for 2x optical zoom capabilities. If you've never used the telephoto lens on an iPhone, you're not going to miss it – not least given that the iPhone 11 can match the Pro elsewhere, such as Portrait Mode and Night Mode shots. But if you want an optical zoom, the 11 won't cut it.
Is bigger better?
A few other specs edge the iPhone 11 Pro Max ahead of the iPhone 11. Its waterproofing is superior (although probably don't have your iPhone go for a swim in the first place). There's a 512GB option, for if you have tons of on-board data (although not a sweet-spot 128GB model – the iPhone Pro line jumps from a miserly 64GB to 256GB). And then there's the battery.
Last year, the iPhone XR had the longest-lasting battery of any iPhone, but that crown's now been taken by the iPhone 11 Pro Max. Depending on what factor you use to measure battery life, Apple reckons you can get anything from an extra two hours (video streaming) to 15 hours (audio playback) from the more expensive phone.
In the real world, battery life is harder to test, but I've so far found the iPhone 11 Pro Max to be meaningfully ahead of its predecessor and the iPhone XR. You can still blaze through remaining charge when downloading tons of cellular data, playing demanding games, or incessantly scrolling through social media feeds. But for those extra bucks, you can take solace in being able to do so for a little longer than anyone with a cheaper iPhone.
Heart vs. head vs. needs
The iPhone 11 Pro Max is objectively the best iPhone in Apple's line-up – and possibly the best smartphone on the market. It's powerful, packed with features, and has a properly premium feel.
Your heart will want it, but your head (and bank account) might think otherwise. My advice: decide whether you need it, qualifying "need" in terms of things you often do. A few extra hours of battery life without the hassle of finding a charger, or carrying a bulky external battery pack, might alone be worth the extra outlay. Or you might prize that superior display or extra camera. If not, just ramp your iPhone up to 11, rather than going Pro to the Max.
Do you plan to buy a new iPhone this year? Which model will you choose? Let us know in the comments below.
About Craig Grannell
Craig Grannell is a technology writer, mostly specialising in Macs, iOS, apps, and games. He's been immersed in all things Apple for over 20 years, and enamoured with computers since getting his hands on a VIC-20 as a kid. He also has a Korg Gadget addiction. Send help. Or alternatively, visit his website, craiggrannell.com, and follow him on Twitter at @craiggrannell. View all posts by Craig Grannell →