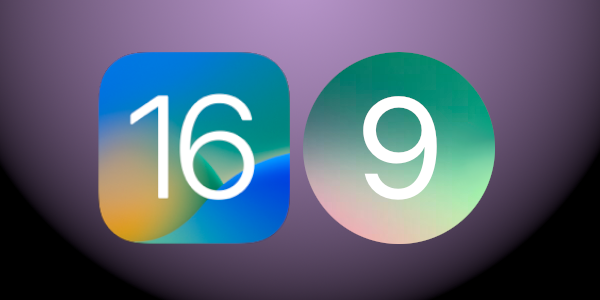 On Monday, September 12, Apple released iOS 16 and watchOS 9, as well as tvOS 16.
There are a lot of new features and functionality to be excited about. Most iPhone or Apple Watch users will want to upgrade immediately to take advantage of new features as well as security updates.
Let's take a look at device compatibility, how to perform a proper backup, and things to look out for after the upgrade has been completed.
Apple plans to release its other flagship operating systems, iPadOS 16 and macOS Ventura, in October.
In this article:
Hardware compatibility
As we discussed previously, iOS 16 drops support for a number of iPhone models. The new iOS will run on the iPhone 8 and X (both released in late 2017) and all newer models, including the second- and third-gen iPhone SE.
Notably absent from the compatibility list are the iPhone 6S, iPhone SE (1st generation), and iPhone 7, all of which were the minimum supported hardware all the way from iOS 13 through iOS 15.
Additionally, iOS 16 is the first version that will not support any model of iPod touch. The iPod touch (7th generation) was discontinued shortly before iOS 16 was announced earlier this year.
Meanwhile, watchOS 9 will run on Apple Watch Series 4 and newer, dropping support for Apple Watch Series 3.
In recent years, the latest operating systems have run fairly well on even the oldest supported hardware. While your hardware might officially support the new OS versions, certain features of the OS may not. A few examples for iOS include:
The ability to lift subjects from a background in a photo
Live text selection for videos
The use of dictation and keyboard together
All of these features only work on iPhones with the A12 Bionic chip or newer, meaning at least an iPhone XS or XR.
The Door Detection and People Detection accessibility features are only available for iPhone 12 Pro and newer Pro models.
If you're preparing to upgrade your iPad or Mac in October, here are some additional things to know:
iPadOS 16 will run on iPad Air (3rd generation), iPad (5th generation), iPad mini (5th generation), and all newer models, as well as all iPad Pro models. You can see our chart here.
Stage Manager, a new windowing mode that's a flagship feature of both macOS Ventura and iPadOS 16, will only support iPad models with an M1 chip, as discussed here. (Meanwhile, all Macs that can run Ventura support Stage Manager.)
macOS Ventura drops support for a number of Mac models sold between 2013 and 2019. For the list of Ventura-compatible Macs by model, see our chart here.
Apple's Planned Obsolescence: iOS 16, macOS Ventura Drop Support for Many Models
Third-party software compatibility
With every new OS release, there are inevitable some apps that require compatibility updates.
While some apps may have skated by for years without significant updates for each OS version, there is always a risk that they may no longer work correctly if at all, or that some functionality may be limited.
You'll want to check the Updates section of the App Store to see if updates are available for your most important apps before you upgrade. If no update has been released in several months for an app you consider critical, check the developer's site to see if a compatibility update is coming soon. Most often, developers try to quickly update apps if there are any compatibility issues with the latest OS.
To check for app updates on iOS or iPadOS:
Open the App Store app
Tap on your Apple ID profile picture (the circle in the top-right corner)
Swipe down to refresh and check for new app updates
To check for App Store app updates on macOS:
Click on the Apple menu, then click App Store…
Tap on Updates, then press Command-R to refresh and check for new updates
Note that not all Mac apps are available through the App Store. If you obtained an app elsewhere, use the app's own update mechanism where available, or check the developer's site for information about newer versions or macOS Ventura compatibility.
Update before you upgrade
Historically, jumping several versions in any Apple operating system upgrade, particularly macOS, has sometimes been problematic.
If you're preparing to make the leap to the latest major operating system, install all the incremental Apple updates first. You can do this now for your iPad or Mac while awaiting iPadOS 16 or macOS Ventura. Make sure to keep the latest OS version installed for maximum security and ease of upgradability to the next major OS.
Back up your device data before you upgrade
Before installing a major OS upgrade, it's wise to create backups of your device data. In fact, you should ideally do backups even before installing minor OS updates. You just never know when something might go wrong, and having the peace of mind of a recent backup can ease your upgrade anxiety.
With a backup handy, you can quickly restore an older version of the OS and your data, if you encounter a bug that's serious enough to warrant downgrading. Some bugs in new OS versions inevitably get fixed quickly with minor updates within a few weeks. In some cases, other (typically rarer) issues may take a month or more to be fully addressed.
When it comes to backing up your devices, there are three ways to do it.
A partial backup (e.g. manually backing up only your photos and nothing else)
An iCloud backup (which backs up much of your data, but not everything)
A local backup (which can potentially back up everything you might want to restore)
We've previously covered whether you should back up your iOS device to iCloud or your Mac. Spoiler: there's no harm in doing both, so we recommend it! We also have the ultimate guide to iPhone and iPad backups and storage.
For privacy, security, cost, speed, and near-unlimited storage reasons, I have always personally preferred a local backup. The most important reason, however, is my ability to keep as many backups as I want, which makes it very easy to roll back an update or upgrade.
For example, an iPhone that backs up to iCloud today, is upgraded to an iOS 16 backup tomorrow. While at first everything might seem great, there's a chance you might discover an issue after a few days that you just can't wait for a new version to address. In that scenario, if you try restoring your iCloud backup, you'll likely restore an iOS 16 backup, as iCloud only keeps the latest backup and constantly overwrites it.
In contrast, a backup done to your local machine can be locked away (by compressing the backup file) so that it is not overwritten. If you decide to wait a little while longer before upgrading to iOS 16, restoring that iOS 15 backup is a breeze. Again, check out our ultimate guide to find out which backup method works best for you.
If you want to ensure that your Mac is backed up and ready for macOS Ventura in October, check out our article on how to ensure that your Mac's backups are working properly. We also have:
How to check for and install the new OS versions
To install the new iOS 16 on a compatible iPhone, just check the Settings app on your device: Settings > General > Software Update.
To upgrade to the new watchOS 9, first ensure that your iPhone is fully upgraded to the latest iOS version. Then ensure that both your iPhone and Apple Watch are connected to the same Wi-Fi network, and that your Apple Watch has at least a 50% charge. Then, on your iPhone, open the Watch app and tap General > Software Update.
To upgrade to the new tvOS 16 on a compatible Apple TV, use the Settings app on your Apple TV's home screen: Settings > System > Update Software.
While Apple hasn't yet released iPadOS 16 or macOS Ventura, both of which are coming in October, here's how you can check for any updates that are available in the mean time. You'll be able to follow the same process once the new OS versions become available.
When iPadOS 16 is released in October, you'll be able to upgrade a compatible iPad by following the same steps mentioned above for iOS.
Once macOS Ventura becomes available in October, you'll be able to get it by going to System Preferences > Software Update, if you have a compatible Macs running macOS Mojave or newer. If your Mac is compatible but is still running macOS High Sierra, you'll need to look for macOS Ventura in the Mac App Store and download it from there.
Additional considerations
Keep in mind that with any brand new OS, you might encounter bugs. If you prefer to wait until the biggest bugs have been squashed, you can hold off on the upgrade for a week or two—but beware that you may miss out on critical security updates during that time.
At least for now, Apple is at least allowing iOS 16-compatible iPhones to upgrade to iOS 15.7 instead of iOS 16. Going forward, Apple will likely require compatible hardware to upgrade to iOS 16, and will likely only release iOS 15 security-only updates for older iPhones (and the 7th-gen iPod touch) that cannot be upgraded to iOS 16.
Users sometimes complain on Apple's forums of poor battery life or other issues after new OS versions are released. Occasionally there may be a legitimate issue that Apple needs to address with a software update, but in other cases users make such claims without any supporting evidence, or based on hearsay. Sometimes this may be expected, limited-time behavior due to (for example) Spotlight search indexes updating or other background functions that need to run after a significant upgrade.
Overall, the new (and upcoming) OS versions have a lot of really nice new features and improvements. The security and privacy enhancements alone are well worth the upgrade. If your device (and you) are properly prepared, it's unlikely that you'll run into any major issues. In fact, it's quite likely that you'll quickly come to enjoy all of the new OS versions and their new features. And in case something does pop up that makes your upgrade experience less than fantastic, all it should take is a bit of your time to restore a backup and get your device back on track until Apple releases a bug-fix update.
New Security and Privacy Features in macOS Ventura, iOS 16, and iPadOS 16
How can I learn more?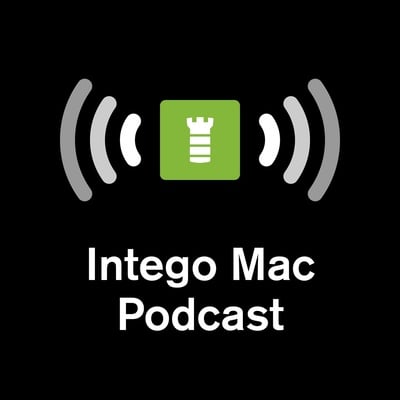 Each week on the Intego Mac Podcast, Intego's Mac security experts discuss the latest Apple news, security and privacy stories, and offer practical advice on getting the most out of your Apple devices. Be sure to follow the podcast to make sure you don't miss any episodes.
You can also subscribe to our e-mail newsletter and keep an eye here on The Mac Security Blog for the latest Apple security and privacy news. And don't forget to follow Intego on your favorite social media channels: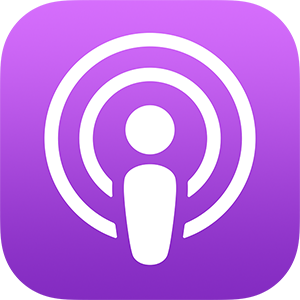 About Jay Vrijenhoek
Jay Vrijenhoek is an IT consultant with a passion for Mac security research. View all posts by Jay Vrijenhoek →