Intego launches new podcast series: Intego Mac Podcast
Posted on by Derek Erwin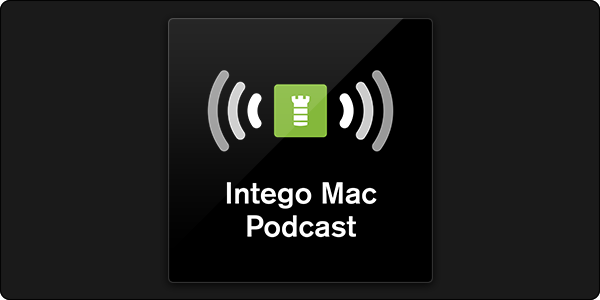 Intego is proud to announce the launch of its new podcast series, titled the Intego Mac Podcast, available now on iTunes. Launched in conjunction with Intego's 20th birthday, Intego teamed up with Mac experts Kirk McElhearn and Josh Long to give you, our fans and loyal customers, a fresh and succinct way to stay informed on the latest Apple news in security and more.
The first episode featured Apple's recent macOS and iOS operating system upgrades, and offered a close look at Apple's security and privacy features.
In our most recent episode, as part of Intego's 20 year anniversary, Kirk and Josh welcomed guest Serge Kameni, a long-time Intego developer, to chat about the company's early years. They also discussed Apple's new Face ID feature, which comes with the iPhone X.
You may know the Intego Mac Podcast hosts from stories you've read on The Mac Security Blog (see Kirk's and Josh's articles). Both Kirk and Josh are eager to welcome you to subscribe to our weekly podcast series.
Podcast host Kirk McElhearn said:
It's great to do this podcast, where we can talk about the security and privacy threats facing Mac and iOS users, but also help people understand some of these issues that can seem complex and confusing. We also hope to provide plenty of practical information to help users work more efficiently and stay productive.
Podcast host Josh Long said:
Kirk and I share a background as experienced podcasters and Apple experts, and computer security is one of my greatest passions! This podcast is a perfect way for everyone from novices to seasoned Apple users to learn more about the latest and greatest in the Apple ecosystem and to how to stay safe in our connected world.
Fans of the podcast can contact Intego via email at [email protected] to provide feedback and ideas for upcoming podcast episodes.
Ready to join the Intego Mac security experts for a roundup of the latest Apple news, industry opinions, and a splash of security advice? We're excited to welcome you! To listen to the podcast, visit https://podcast.intego.com or subscribe on iTunes.
Like what you hear? Be sure to rate and review our new podcast on iTunes! 🙂