How to Prepare Your Mac for macOS High Sierra
Posted on by Kirk McElhearn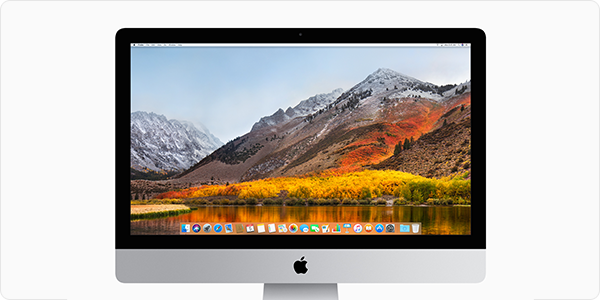 For the latest version of this article, see How to Prepare Your Mac to Upgrade to macOS Big Sur.
How to Prepare Your Mac to Upgrade to macOS Big Sur: the Ultimate Guide
You may have heard that the next version of Apple's desktop operating system, macOS High Sierra, is due to be released on September 25. Following the annual schedule that Apple has kept to for some time, operating systems for both the Mac and for iOS make their debuts this month, and these upgrades will be free.
What does this mean for you? You most likely want to update your Mac, but there are a number of things you should consider doing before updating. And for some of them, it's useful to plan ahead.
In this article, I'm going to explain how you can prepare your Mac for macOS High Sierra. Following are some answers to the most frequently asked questions about upgrading to macOS High Sierra.
Is my Mac compatible with macOS High Sierra?
The first thing to do is check to see if your Mac can run macOS High Sierra. This year's version of the operating system offers compatibility with all Macs that can run macOS Sierra. So if you're running the current version of macOS, you can upgrade. Here are the models that are compatible:
MacBook (Late 2009 or newer)
MacBook Pro (Mid 2010 or newer)
MacBook Air (Late 2010 or newer)
Mac mini (Mid 2010 or newer)
iMac (Late 2009 or newer)
Mac Pro (Mid 2010 or newer)
This is simple, for the most part, with the exception of exactly what "Late 2009" means. Apple often names its products like that, using "Early" and "Late" to identify models.
It's easy to find out your Mac's pedigree. Just click the  Apple menu and choose About this Mac. You'll see a window with information about your computer. For example, I'm writing this article an a "iMac (Retina 5K, 27-inch, Late 2015)."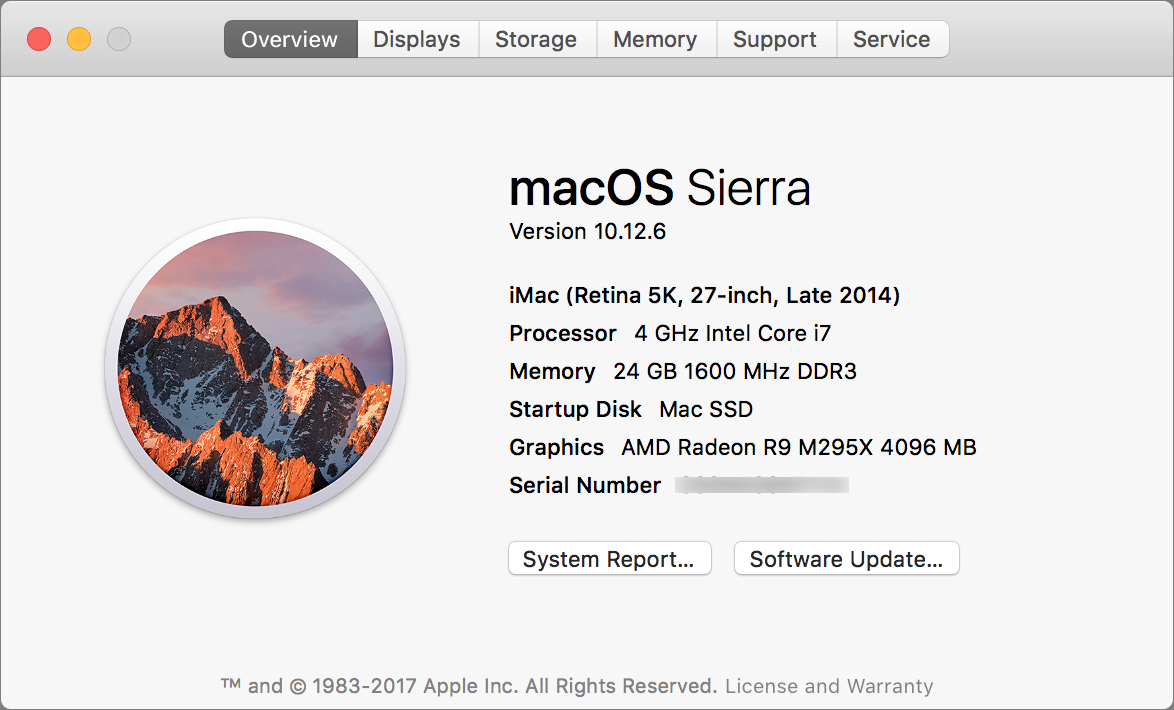 So if your Mac meets the above criteria, you're good to go. Note that your Mac will need to be running at least OS X 10.7.5 to be able to upgrade. (Presumably this is because you need to run the Mac App Store.)
If your Mac is too old, you could always buy a new Mac, or even a more recent used or refurbished model. Even if you buy a Mac that doesn't currently have macOS High Sierra, you'll be able to easily update to the new operating system, as long as it fits the above list.
How much space will I need to upgrade?
Apple says you'll need 8.8 GB free to upgrade to High Sierra. If you're getting tight on hard disk (or SSD) space, read this article about how to delete files that take up space on your Mac, and this article about how to reclaim space on your drive using Intego's Mac Washing Machine.

Regardless, if you only have enough free space to install macOS High Sierra, then you should seriously consider cleaning up your hard drive. Operating systems don't run well if they don't have free space for temporary files, and for virtual memory files, which can be several GB.
Will my Mac keep up with the new operating system?
It's hard to tell. If your Mac is on the far end of the compatibility list — those models from late 2009 or 2010 — you may find that things get a bit sluggish. This is because your Mac may have a slow processor that isn't up to the demands of the new operating system, or because you don't have enough RAM.
While you can't update the processor on your Mac, you may be able to add more RAM. This is possible on many iMacs, the Mac Pro, and some Mac mini models. For laptops, it's a bit more difficult; check around to see if any company offers upgrades for your laptop. This will involve a technician opening up the Mac and performing surgery; not something I'd recommend doing at home. If you want to try, though, check the iFixit website; they have great teardowns and walkthroughs that may help.
As to how much RAM you'll need, Apple says 2 GB are sufficient, but I'd take that with a grain of salt. I'd want to have at least 4 GB, or more if possible. My MacBook has 8 GB, and that seems to me the minimum to be comfortable running multiple apps, but if your use is more limited, 4 GB should be fine.
Another upgrade you can make, which would have a notable effect, is swapping your hard drive (if your Mac has one) for an SSD. Hard drives — especially in laptops — are relatively slow, and switching to an SSD will make your Mac feel like it's stopped for a drink at the fountain of youth. The price of SSDs has dropped a lot in recent years, but it will still cost a lot more per gigabyte than a hand drive.
But you don't need an SSD for all your files, unless you're using a laptop. My iMac and MacBook both have 256 GB SSDs, but I use an external drive connected to my iMac to hold my media files. Having the operating system on an SSD is important; the media files, which aren't read often, don't need to be on a disk as fast.
Should I back up my Mac before upgrading?
I bet already know the answer. I've always been a belt-and-suspenders guy as far as backups are concerned, and I recommend using at least two types of backup. You can use both Time Machine, which is part of OS X, and Intego Personal Backup. They back up your files in slightly different ways, and it never hurts to have more than one backup in case one of them becomes corrupted.
If you don't have a backup of both your startup disk and any external drives you use, you should certainly get into the habit now. And, when you're ready to upgrade to macOS High Sierra, you should clone your Mac's drive right beforehand, in case something goes wrong.
Should I check my drive before upgrading?
Yes, that's a good idea. Open Disk Utility, which is in the Utilities folder of your Mac's Applications folder. Select your drive and click First Aid. The app will run a check on the drive, its catalog information, and your files. If there are any repairs to be made, it will be able to carry out most of them.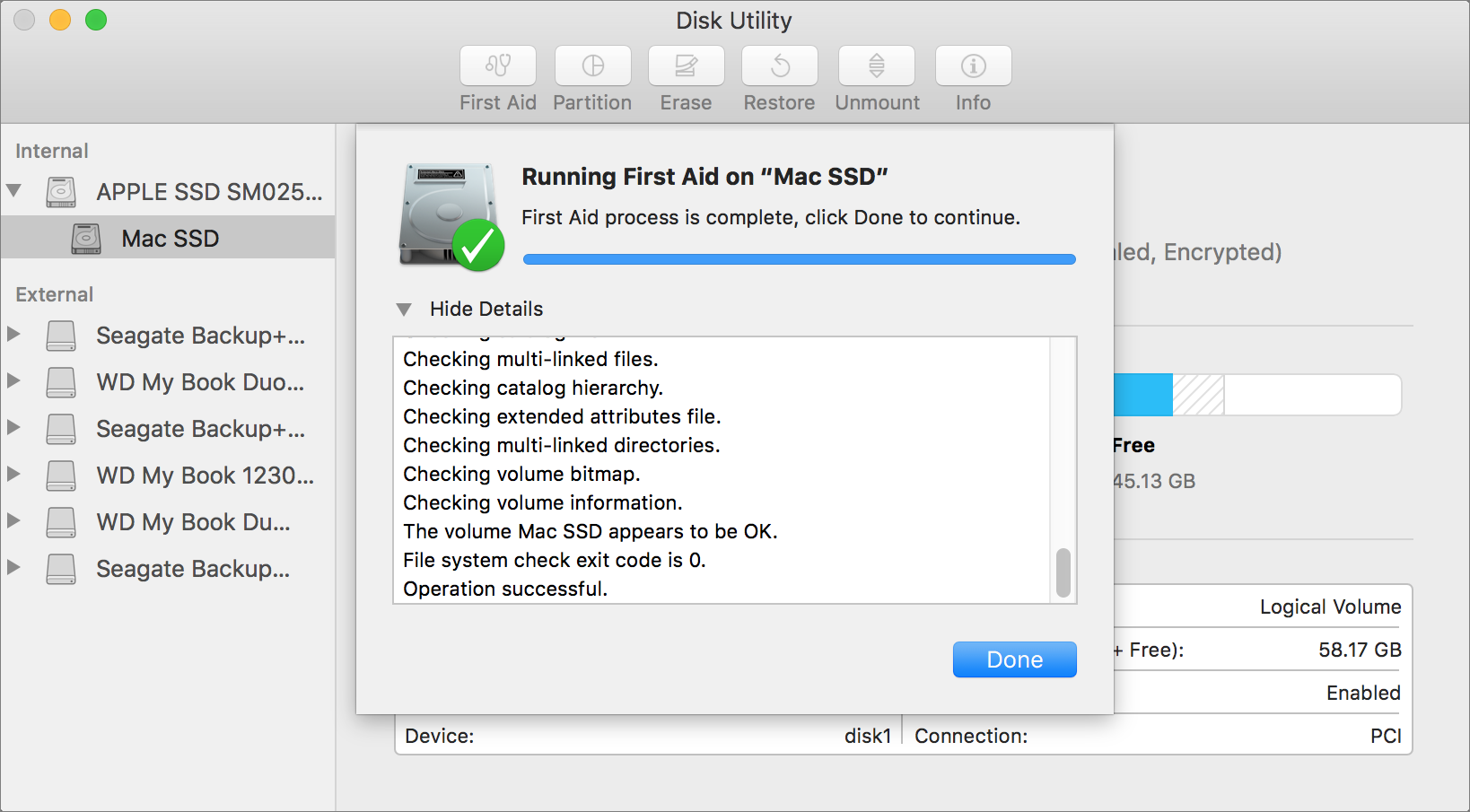 While you're at it, you might want to check any external drives you use, and get into the habit of checking them from time to time just in case.
If you discover more serious errors, then you'll need a specialized disk repair app. I'm a big fan of DiskWarrior; you can read my review of the latest version from early 2015. (NOTE: As of DiskWarrior 5.2, it does not support APFS formatted drives. APFS is the new default Mac file system introduced in macOS High Sierra. DiskWarrior still works for external backup drives formatted with HFS+, though.)
Should I migrate my data or do a clean installation?
In most cases, simply running the macOS High Sierra installer will be sufficient. This installs the new operating system over your existing files, and doesn't touch any files that aren't part of the operating system.
That said, there are good reasons to do a clean installation (I've written about them in this article). If you do want to do a clean installation for macOS High Sierra, you'll need to clone your startup drive to an external disk, and boot your Mac from the clone, erase the drive, then run the installer.
If you do this, make sure to have two backups of your startup volume. Since you'll be erasing the drive in your Mac, if something goes wrong with the clone, then you'll be in a lot of trouble.
I use [App Name] and I simply can't work without it. Is it safe to upgrade?
This can be a problem. If you have an app you simply must use, check with the developer to make sure it's compatible with macOS High Sierra. Developers have had access to beta versions of the new operating system since June, but there are often cases of apps that aren't ready on release date. Check any essential apps before upgrading.
One specific example is Microsoft Office 2011, which will not run on High Sierra. You can either purchase a newer version of Office, or you can subscribe to Office 365. Or switch to another productivity suite. See our article that addresses this issue with Microsoft Office.
You may also have helper apps or drivers — such as for storage devices, printers, scanners, and others that you rely on — that might not be updated. Run an inventory of your most important apps, and don't forget hardware that needs its own software. If everything is compatible, make sure to upgrade all that software first, then move on to macOS High Sierra.
And some utilities will need to be updated too. Apple has changed the way utilities can access parts of the operating system, and some of your favorite utilities may not run without upgrades.
macOS High Sierra will be an excellent upgrade, but you should make sure to prepare your Mac so you don't have any surprises. And if something does go wrong, you'll have backups to be able to recover all your files. Just plan ahead.
Do you plan on upgrading to macOS High Sierra right away? Have other questions about preparing your Mac for macOS High Sierra? Leave a comment below!
About Kirk McElhearn
Kirk McElhearn writes about Apple products and more on his blog Kirkville. He is co-host of the Intego Mac Podcast, as well as several other podcasts, and is a regular contributor to The Mac Security Blog, TidBITS, and several other websites and publications. Kirk has written more than two dozen books, including Take Control books about Apple's media apps, Scrivener, and LaunchBar. Follow him on Twitter at @mcelhearn. View all posts by Kirk McElhearn →