Cyber Monday: 5 Essential Tips to Stay Safe Shopping Online
Posted on November 28th, 2016 by Derek Erwin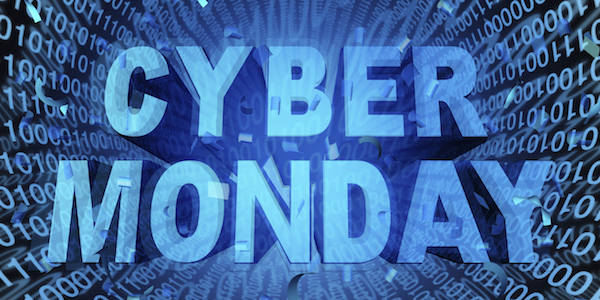 Shopping online on Cyber Monday can be a quick, hassle-free way to get through your holiday shopping list, but just as in the physical world, there are precautions every online shopper should take to protect personal and financial information.
Cyber Monday has become the biggest online shopping day of the year, with online sales from Thanksgiving to Cyber Monday increasing by 4.2 percent over last year, according to the National Retail Federation and Prosper Insights & Analytics.
Cyber Monday sales continue to grow with more and more shoppers preferring to go online for holiday shopping instead of battling the crowds on Black Friday. In fact, holiday shopping has become so popular retailers like Target are extending "Cyber Monday" through the entire week after Thanksgiving!
For the most part, shopping online is safe—that is, if you use familiar, reputable websites. But sometimes in order to find that perfect gift you need to stray from the usual vendors, and that means you must take extra precautions to make sure that you don't end up handing your credit card data to online fraudsters.
There are a number of threats online shoppers can run into on Cyber Monday—and, quite honestly, any day of the year—including:
Unsecure websites that could "lead" personal and financial information out to cybercriminals.
Cybercriminals who steal private data, including passwords, to break into consumers' accounts.
Scam websites that offer deals that are too good to be true…because they are.
Online threats like malware and spam.
So, what can you do to ensure your Cyber Monday experience is safe and enjoyable? Here are 5 essential cyber security tips to help you stay out of trouble:
Shop on secure websites – Make sure the website address contains "https" instead of "http," which indicates an added layer of protection. Remember…"s" stands for secure! Also check the website for a trust mark by a third-party company. These marks demonstrate that a trusted company has taken comprehensive measures to certify security, online business ethics, and customer privacy standards.
Use strong passwords – Passwords can be the first and sometimes best line of defense against cybercriminals. Using complex passwords is a good start, but they also need to be kept private and changed on a regular basis. Also, use a unique password for every website.
Don't shop on public Wi-Fi networks – Always assume public Wi-Fi networks are insecure. Never enter sensitive data (bank account information, credit or debit card details, etc.) when using the Web on a public Wi-Fi network.
Don't buy from unfamiliar websites – If you're not familiar with the website, don't make a purchase, no matter how tempting the deal.
Use a good security solution – Invest in a security suite that offers anti-virus, a two-way firewall, and other essential tools, like Intego's Mac Premium Bundle X9, to protect your data and your computer from online threats.
Cyber Monday is all about finding the best deals—(unabashed self promotion alert) you can even find amazing deals on Intego software. Shopping online should be secure and enjoyable, and with these cyber security tips you can stay safe while you shop.
Intego's Cyber Monday Deal
This promotion has expired.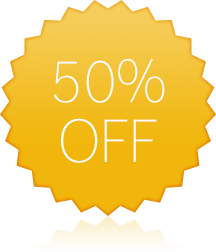 Right now, you can get any Intego software for 50% off MSRP*.
Simply use this promo code at checkout: GIVETHANKS
*This exclusive offer expires Cyber Monday, November 28 at 11:59PM PST. Applies to new purchases only. Regular renewal rates apply.
What's the first online store you're going to visit on Cyber Monday? Did you start your holiday shopping on Black Friday or are you waiting for Cyber Monday deals? Share your comments below!