Apple's iPhone 8 vs. iPhone X: What's the Difference?
Posted on October 4th, 2017 by Kirk McElhearn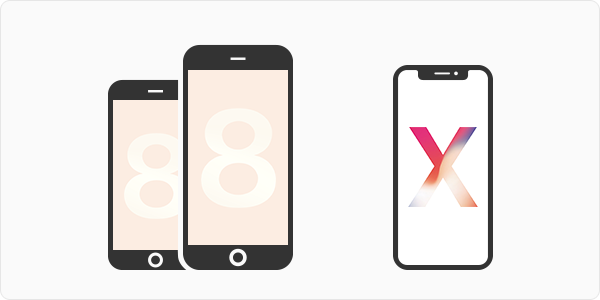 We have become used to Apple releasing a new iPhone every year in the fall. Come September, Apple holds a special event presenting its new operating systems — for both iOS and Mac OS — and giving us a bright, colorful commercial for its latest pocket computer.
This year, however, Apple didn't just introduce one new phone; they presented two new models. While these two iPhones are very similar, they hold some very important differences. Here's a look at the difference between the iPhone 8 and the iPhone X.
A New Type of iPhone: the iPhone X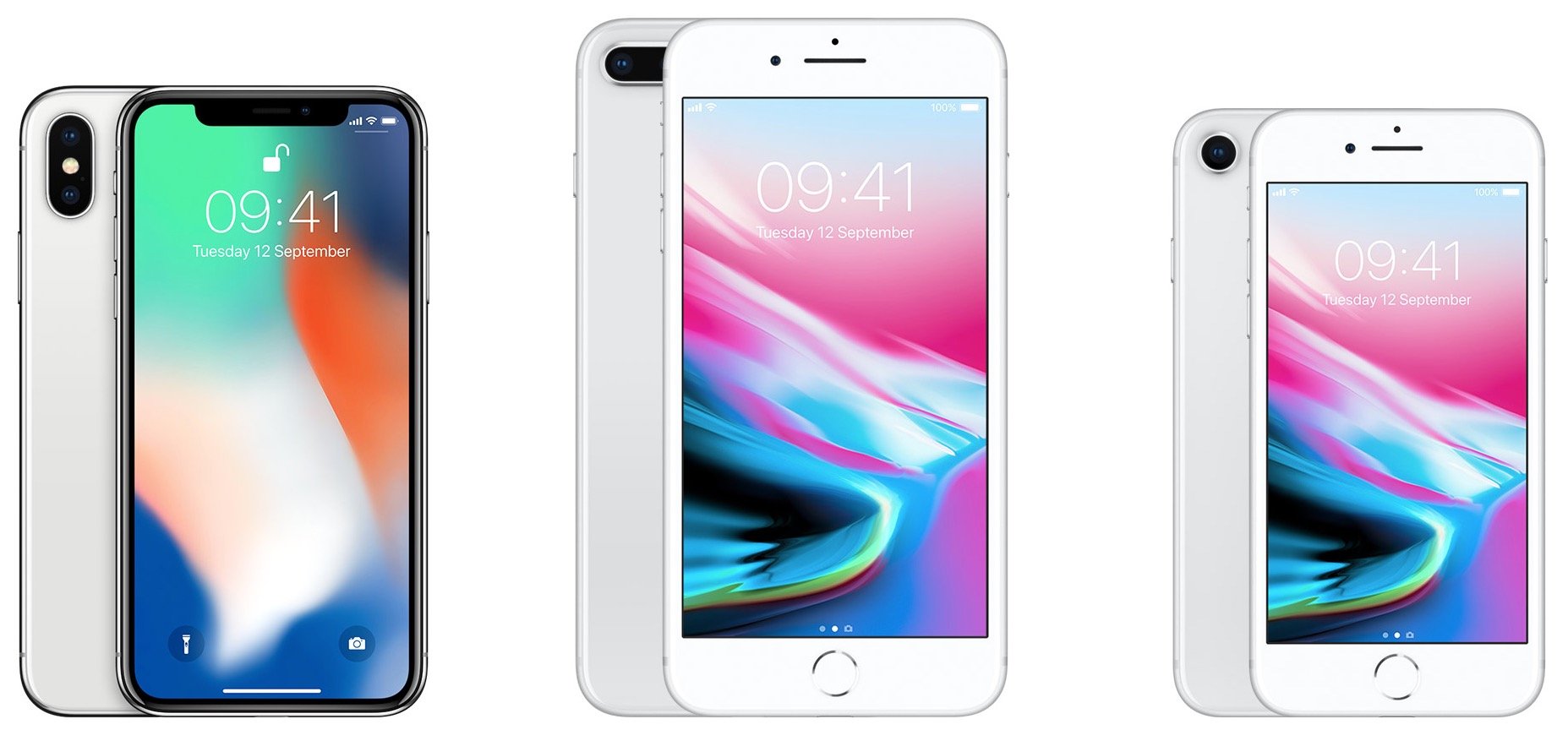 For several years, Apple has had a number of iPhones in its product line. It generally sells the newest model next to discounted previous year's model. About 18 months ago, the company also began selling the iPhone SE, a model with the form factor of earlier devices. (And the only iPhone that is truly easy to use with one hand.)
This year, Apple introduced a completely new type of iPhone: the iPhone X. This device has a display that is nearly edge-to-edge. With a size between that of the standard iPhone and the Plus model, this new phone offers a screen slightly larger in diagonal than that of the iPhone Plus, but in a form factor just marginally larger than the smaller model.
Size Comparison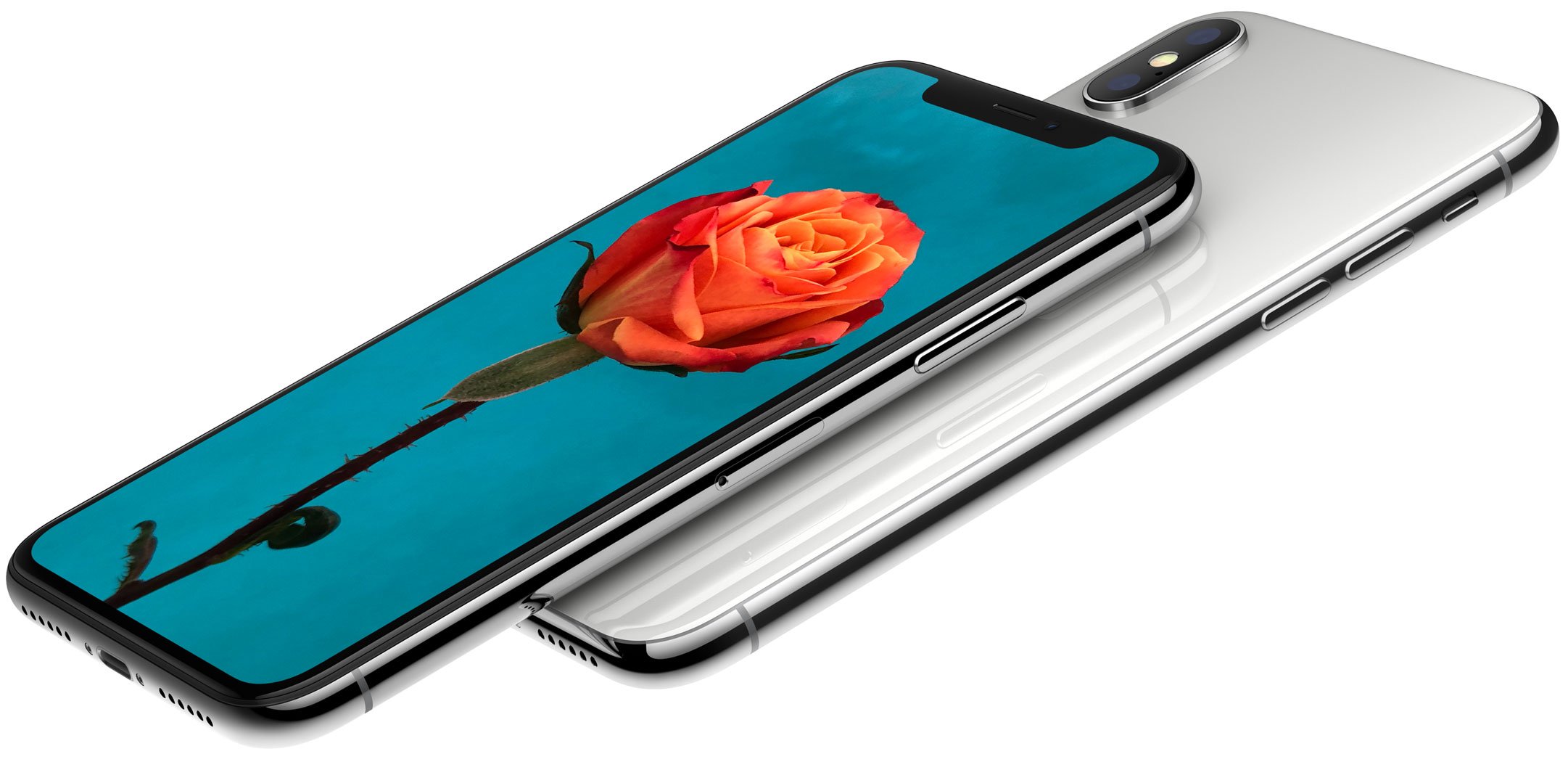 The regular iPhone 8 has a 4.7 inch display, while the iPhone 8 Plus has a 5.5 inch display. The iPhone X has a 5.8 inch "super retina HD" display. It offers a resolution of 458 ppi (pixels per inch), compared to 401 ppi for the iPhone 8 Plus, and 326 ppi for the iPhone 8. You most likely won't notice the difference unless you have very good eyesight and look at the screen from a very close distance. As Apple began touting some years ago, a "retina display" is a resolution such that you cannot see the individual pixels at normal viewing distance.
New Features Comparison
The biggest new feature in the iPhone X is Face ID. Since the phone does not have a home button, Face ID is designed to let you unlock the device and authenticate using facial recognition. Some people may find this a bit clunky to get used to, but since many people have trouble using Touch ID, it may prove to be more reliable. If your hands are even a bit sweaty, Touch ID usually doesn't work. Apple has also said that the chances of a random person unlocking a phone using Face ID are one in a million, compared to one in 50,000 for Touch ID.
To house the cameras and sensors necessary for Face ID — both standard and infrared cameras, so it can work in the dark — the iPhone X's display has a surprising feature: a large notch at the top. This is already proven to be a controversial design choice, and some developers are uncomfortable with the idea of having to work around this empty space. But as Marco Arment pointed out in a blog post, "This is the new shape of the iPhone. […] It's probably not going to significantly change for a long time."
The iPhone X also comes with an HDR OLED display. HDR, or high dynamic range, is a feature you may be familiar with on TVs or in photography. When talking about light, the dynamic range is the number of steps between the darkest and the lightest possible pixels. A high dynamic range allows the display to better show images — photos and films — where there is a great deal of contrast. You may not notice this easily in photos on the iPhone, but if you watch HDR movies on the iPhone X, they will look brighter and more alive than on another device. This is the first Apple mobile device with an HDR display; even the recent iPad Pro models do not have this. And OLED, or organic light-emitting diode, offers much higher contrast and uses less power, helping make batteries last longer.
Finally, the iPhone X has a gadgety new feature: Animoji. These are animated emoji that mimic your facial expressions using the front facing camera.
Camera Comparison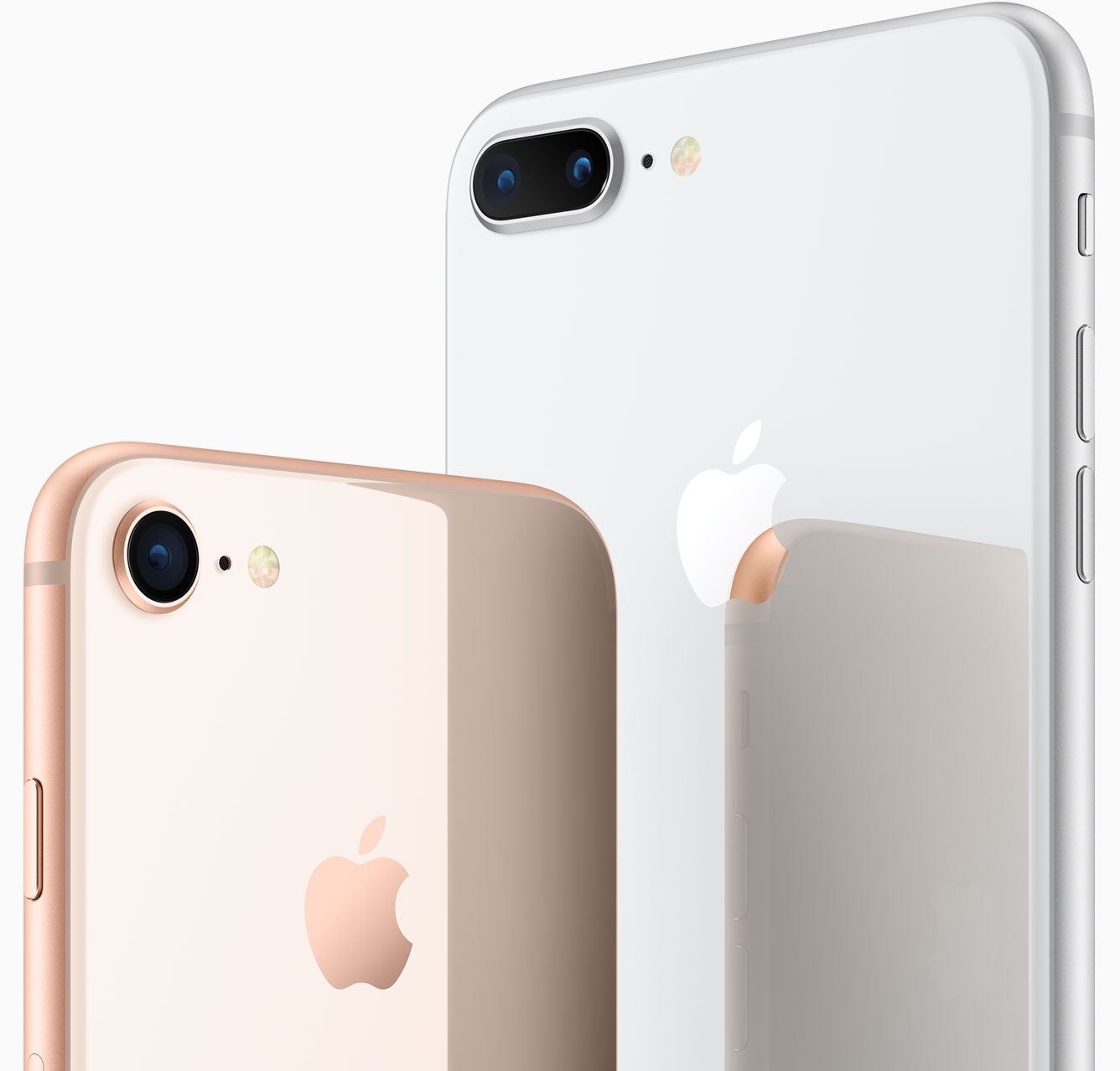 In the past couple of versions of the iPhone, there has been a very important difference between the cameras on the regular size model and the Plus version. As in the previous models, the iPhone 8 Plus has dual cameras: one wide-angle and one telephoto. The iPhone X also has this dual camera system, with a slightly faster telephoto camera (f 2.4 vs. f 2.8), and even has optical image stabilization for both cameras (this is only available for the wide-angle camera on the iPhone 8 Plus; it is also available on the iPhone 8 for this single wide angle camera). The iPhone 8 Plus and iPhone X, thanks to the dual camera system, offer portrait mode, and Apple's new portrait lighting feature, which allows you to choose various lighting effects for portraits. Initially shipping as a beta feature, this will be refined in the coming months.
Other Similarities and Differences
All three new iPhone models share some commonalities. They use Apple's new A11 Bionic processor, a chip optimized for augmented reality. They all offer "wireless" charging; this means they will charge without being plugged in on a Qi-compatible wireless charging pad. And all three use Apple's True Tone display, which adjusts the screen's color temperature according to ambient lighting.
Surprisingly, after a period where Apple offered four colors of iPhones, the iPhone 8 only comes in three colors — silver, gold, and space gray — and the iPhone X is only available in silver and space gray.
Price Comparison
Pricewise, the iPhone X stands out. At $999 for the 64 GB model, and $1149 for the 256 GB model, you pay a premium for these new technologies and the new form factor. The iPhone 8 is $699 for 64 GB and $849 for 256 GB, and the iPhone 8 Plus costs $799 and $949. And the iPhone X's AppleCare contract is more expensive as well: $199 compared to $149 for the other models. Does this suggest that it's more prone to breakage? Or that replacing the screen costs more than other models?
Takeaway
It's worth looking at this new lineup as two parallel product lines. Not counting the iPhone SE, which may or may not be updated, it is as though Apple has forked its iPhone line. One one side, you have the iPhone 8 and 8 Plus, which continue the incremental tradition of the iPhone's form factor. On the other side, you have the iPhone X, with a new form factor and new technologies. This leaves open the possibility of another iteration of the "old" iPhone — say an iPhone 9 — while the iPhone X gets updated to, say, the iPhone X2. After that, perhaps the iPhone X product line will be the only one.
It's clear that Apple is counting on the new technologies in the iPhone X to be market drivers. In fact, when the iPhone 8 and 8 Plus went on sale, there was not the usual frenzy leading to long delays announced for the device to ship. It's almost as though many of the most fervent iPhone fans have put off their upgrade until next month, when the iPhone X goes on sale. We'll see in a few weeks if it's as successful as Apple hopes.
In the meantime, if you want the latest features, wait for the iPhone X. You'll be paying a premium, but you'll truly be on the bleeding edge. If you just want a solid upgrade to an existing iPhone, of any generation, the iPhone 8 and 8 Plus are excellent devices, continuing the gradual improvements that Apple has been making to the iPhone line over the years.
Thinking about getting the new iPhone 8 or iPhone X? Which do you prefer and why? Did Apple forget a feature you'd like to see in the future? Drop us a comment below!
About Kirk McElhearn
Kirk McElhearn writes about Apple products and more on his blog Kirkville. He is co-host of the Intego Mac Podcast, as well as several other podcasts, and is a regular contributor to The Mac Security Blog, TidBITS, and several other websites and publications. Kirk has written more than two dozen books, including Take Control books about Apple's media apps, Scrivener, and LaunchBar. Follow him on Twitter at @mcelhearn. View all posts by Kirk McElhearn →