Apple Watch Series 7 Review: A Larger Display, but No Essential Changes
Posted on by Kirk McElhearn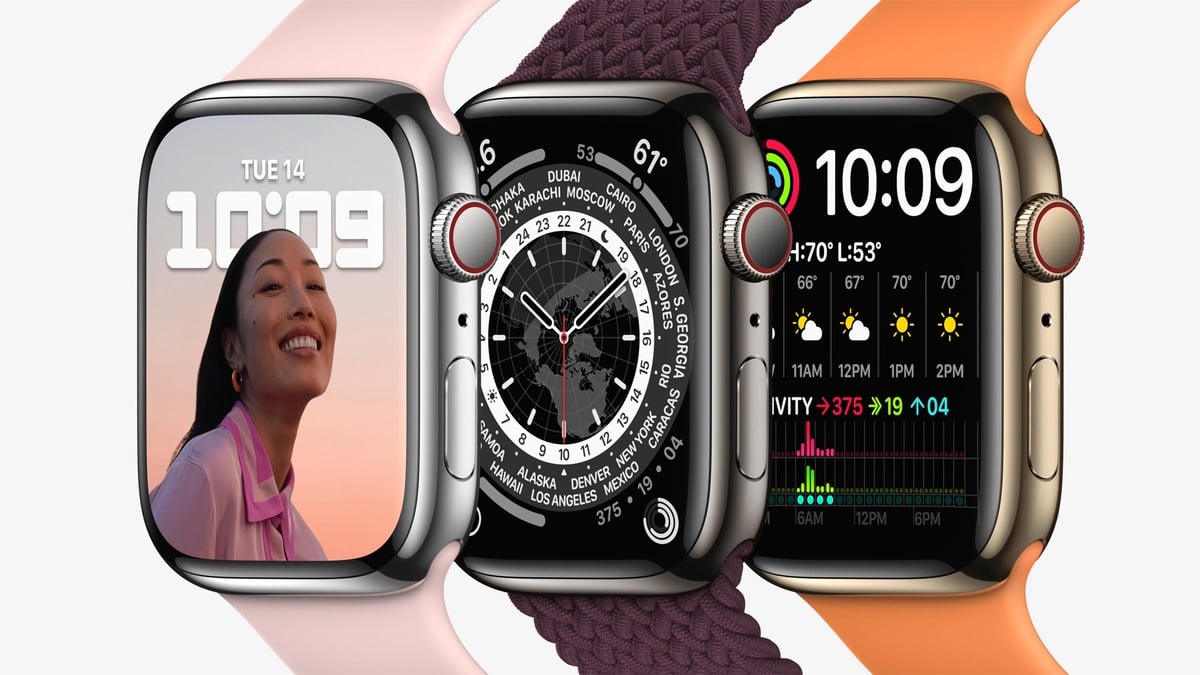 If you put the latest Apple Watch and last year's model side by side, you'd be hard pressed to spot the difference. With the new case a mere one millimeter taller – 41 and 45 mm. vs. 40 and 44 mm. – it takes an eagle eye to tell them apart. (The new one is on the right in the photo below.)
Aside from the new size, some new color options, and what Apple claims is a more robust device, there are few differences between the Series 6 and this year's version, and this incremental upgrade isn't for everyone.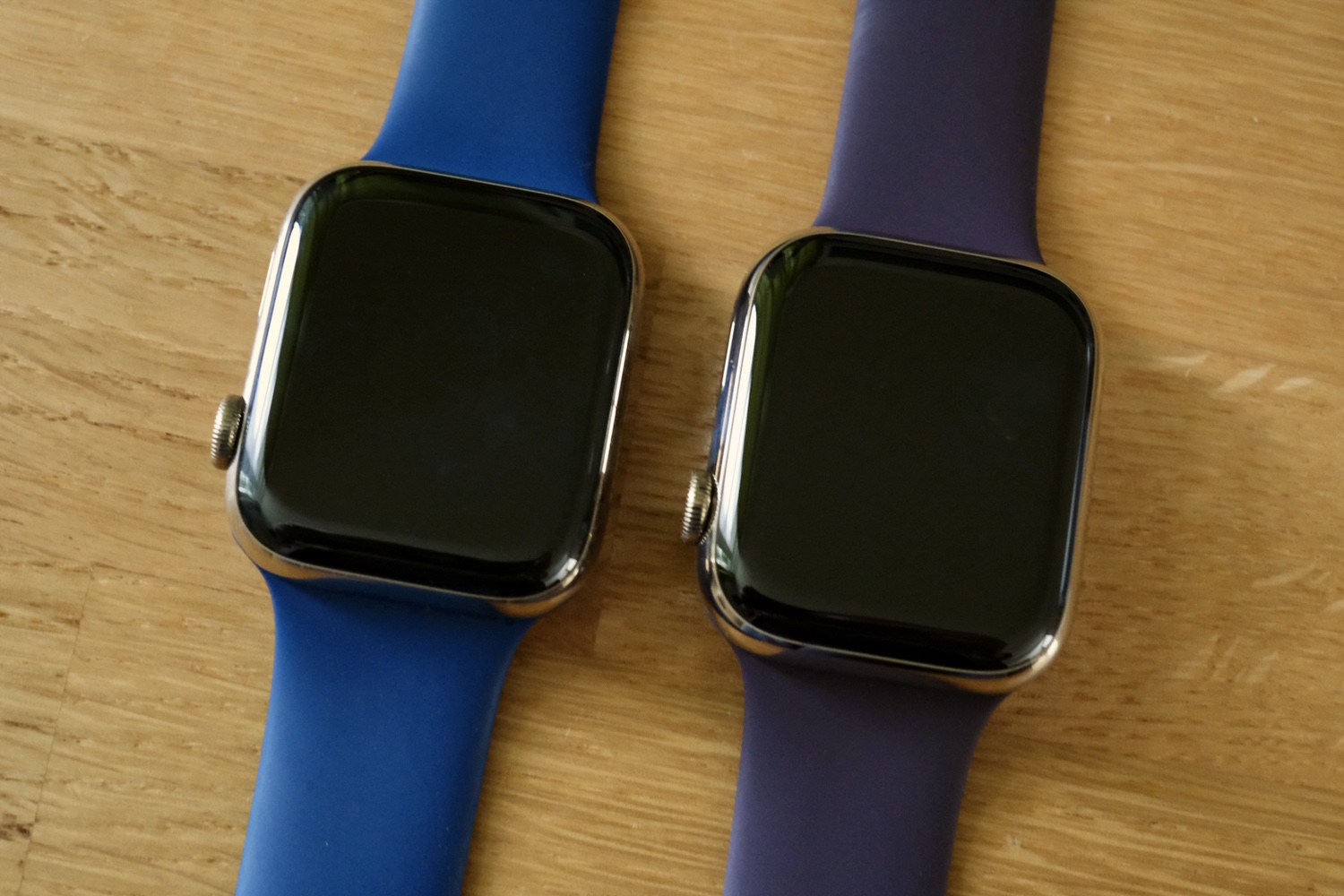 Bigger case, much bigger display
Even when the displays are on, it's not always easy to tell the difference. Apple managed to increase the display size – 396 x 484, compared with 368 x 448, or about 20% larger – by slimming the bezels around the visible part of the screen, and increasing the size of the case by just one extra millimeter. If you're just looking at a watch face, you won't notice how much narrower the bezels are on the series 7, because most watch faces have black backgrounds to hide the bezels.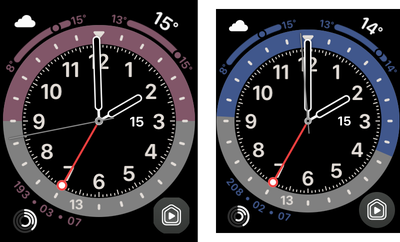 It's only when you see something that fills the screen – like a photo or the Maps app – that you can appreciate what Apple says is a 20% larger display.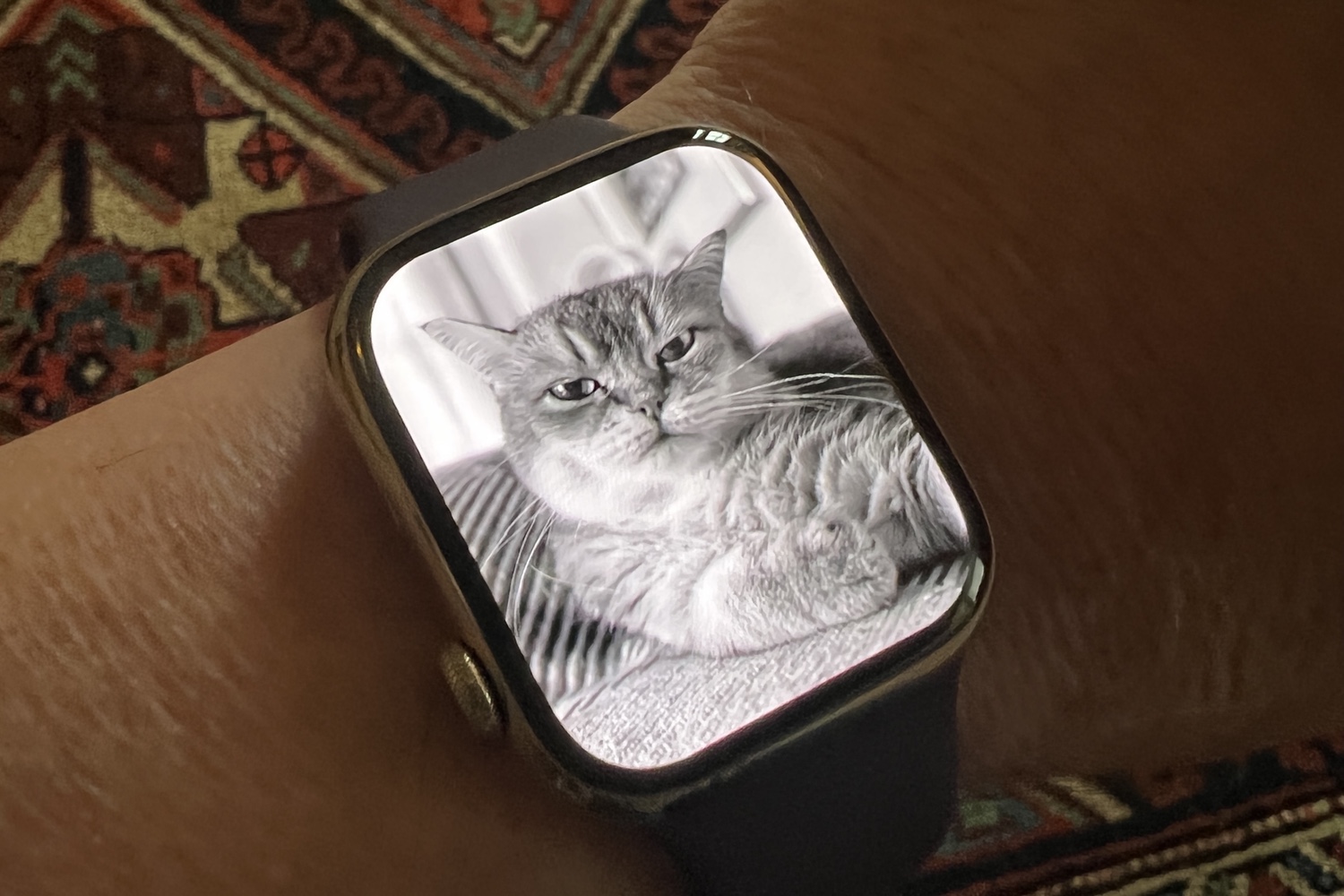 When you view text, you can see that it is more "edge-to-edge" than previously, but this also means that the top and bottom are cut off by the rounded corners of the display.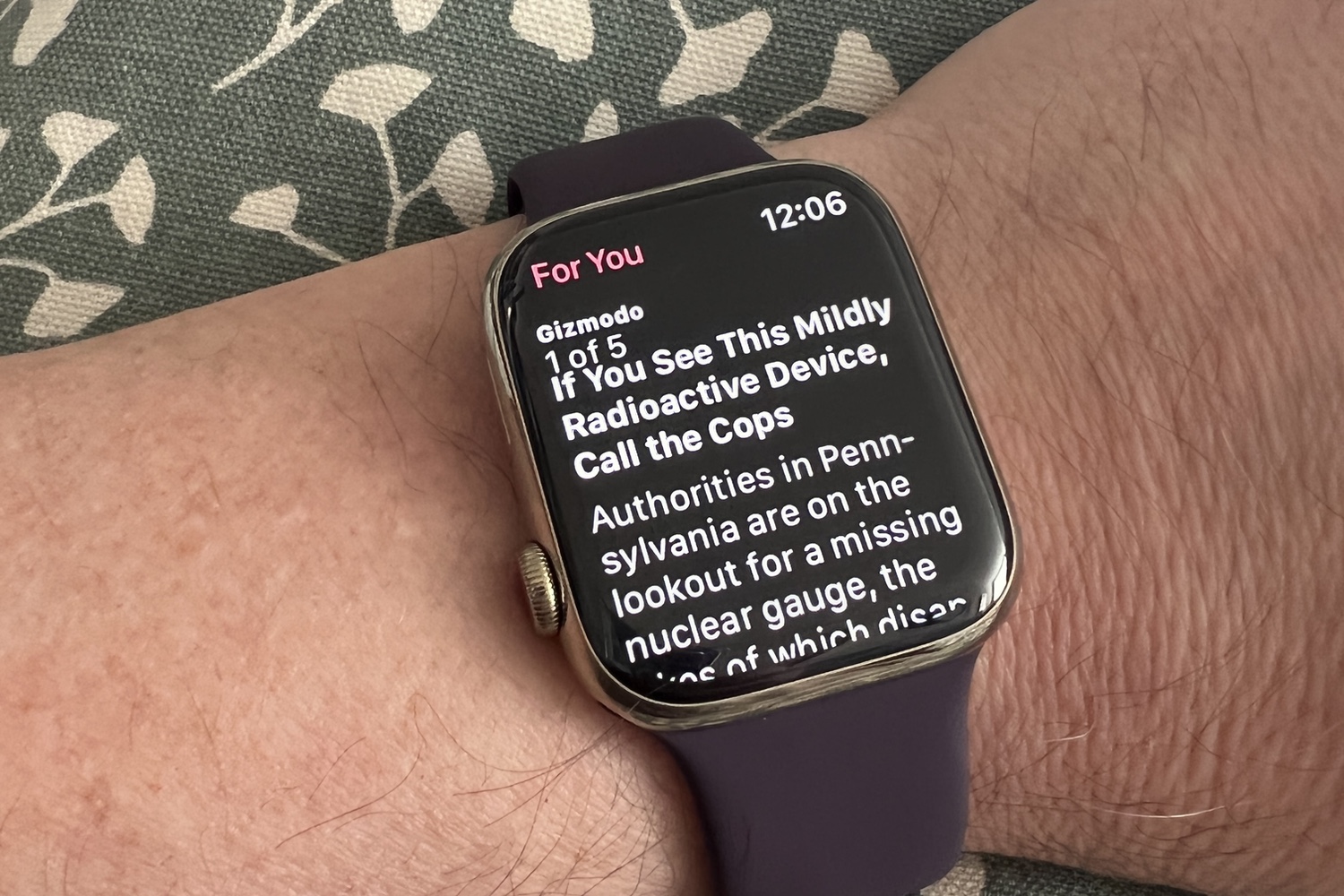 This is the Apple Watch's third size. The first model was available in 38/42 mm., the Series 4 increased the size to 40/44 mm., and now with 41/45 mm., both sizes are pretty big. It's worth wondering if a future Apple Watch will come in three sizes. I've seen photos of women with slim wrists showing that the 41 mm. model is a bit large for them, and it would make sense for Apple to introduce a smaller version to accommodate those with smaller wrists, and to better tap the teenage market. Perhaps next year – if the rumored flat-edged redesign takes place – we'll see sizes of 38/42/46 mm., to fit all wrists.
I didn't really notice the larger size at first, but after a while it did feel a bit more comfortable viewing data in complications and reading messages. With the extra space, you can increase the font size enough to make the watch more usable, but the larger display isn't enough of a change to warrant an upgrade from the Series 6. If you have an older model, especially one older than the Series 5, then the upgrade is quite important. In addition to the display size, you'd also be getting an always-on display, additional health sensors, and all the other improvements that Apple has made in the past few years.
New swipe keyboard
The increased size also makes it possible for there to be a tiny keyboard to use when sending messages or emails. This is a swipe keyboard, and it works well with common words, but fails at anything a bit out of the ordinary; and you have to be comfortable using a swipe keyboard, which isn't for everyone. You can still use your iPhone or iPad to input text on the watch, but if you have one of these handy, your better off sending messages or emails from that device.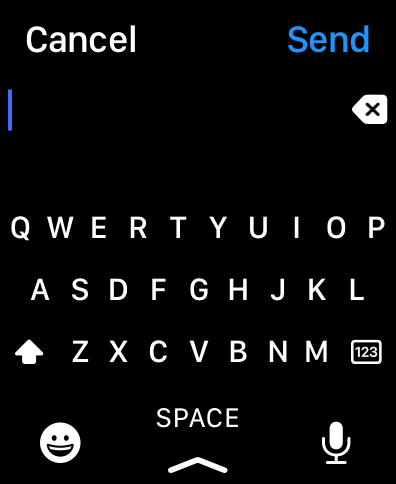 Faster charging
The new Apple Watch can charge 33% faster, but only with the included charging puck, and not, for example, with Apple's older Apple Watch Magnetic Charging Dock or the more recent MagSafe Duo charger. Apple says that 8 minutes of charge can provide 8 hours of sleep tracking, and that, "it takes about 45 minutes to go from 0 to 80% charge," so you can do a quick top-up when you need it, and wear the watch nearly 24 hours a day.
Apple Watch bands
It's worth noting that older Apple Watch bands are still compatible, in spite of some rumors suggesting that they might not be. Given how many bands Apple sells, I'd be very surprised if they didn't maintain this compatibility going forward; people who have bought lots of Apple Watch bands would be extremely disappointed if they no longer fit.
Should you upgrade?
As with the Apple Watch in recent years, there's little justification to upgrade if you have last year's model. But if you've been using an Apple Watch for two or three years, the Series 7 is a solid upgrade with a larger display, faster charging, and a few minor tweaks.
How can I learn more?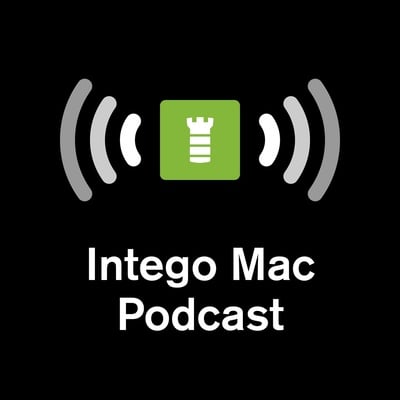 Each week on the Intego Mac Podcast, Intego's Mac security experts discuss the latest Apple news, security and privacy stories, and offer practical advice on getting the most out of your Apple devices. Be sure to follow the podcast to make sure you don't miss any episodes.
You can also subscribe to our e-mail newsletter and keep an eye here on Mac Security Blog for the latest Apple security and privacy news. And don't forget to follow Intego on your favorite social media channels: Facebook, Instagram, Twitter, and YouTube.
About Kirk McElhearn
Kirk McElhearn writes about Apple products and more on his blog Kirkville. He is co-host of the Intego Mac Podcast, as well as several other podcasts, and is a regular contributor to The Mac Security Blog, TidBITS, and several other websites and publications. Kirk has written more than two dozen books, including Take Control books about Apple's media apps, Scrivener, and LaunchBar. Follow him on Twitter at @mcelhearn. View all posts by Kirk McElhearn →