6 Encrypted Messaging App Options for Mac and iOS
Posted on February 10th, 2017 by Jay Vrijenhoek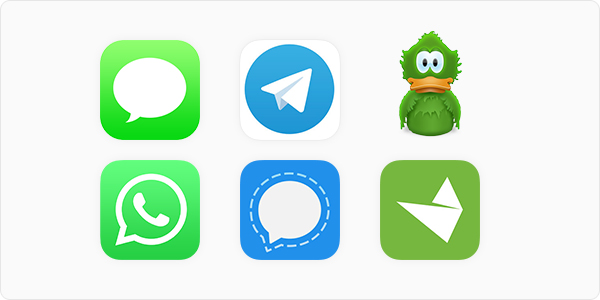 My primary means of communicating with friends switched from phone calls to messengers in the late 90's. Messaging services ICQ, MSN Messenger, AOL Instant Messenger and iVisit were much easier to use to communicate and heck of a lot more fun than a boring phone call. Even when social media became popular, messengers were always there. And this really hasn't changed for me in the almost 20 years since.
I have relied on a messenger app in one way or another for most of my communications, and up until recently had no concerns about security or privacy. Oh, how times have changed! These days, security and privacy are more important to most people than ever before. With messenger apps not going anywhere any time soon, let's have a look at some of the more secure options you can use.
iMessage
Cost: Free
OSes: iOS, macOS (or OS X)
Offered by Apple, iMessage has been available on iOS since 2011 and OS X since 2012, and it is by far the most convenient way to securely send messages for Mac and iPhone/iPad users. Using end-to-end encryption by default, it is very secure. Only you and the person you're messaging can get to the contents of an iMessage conversation. More on iMessage security can be found, here (PDF, see page 41).
Setting it up and using iMessage is, as with most Apple related things, very easy. Create or sign in with an Apple ID and you're good to go. Settings wise there is not much you need to, or can, adjust. On the Mac, you can enable or disable the sending of read receipts, set a font size and whether to save a chat history or not. On iOS, you can enable or disable the sending of read receipts, set a low quality image mode and set text message forwarding. These are minor tweaks, but even without touching any of them iMessage works as soon as you sign in.
iMessages sync across all devices that are signed in with that same Apple ID in real-time, which makes it very easy to take your conversation from your iPhone to your Mac (or vice versa).
Signal – Private Messenger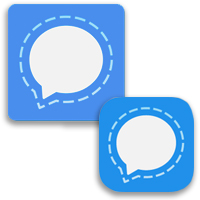 Cost: Free on the iOS App Store, Google Play, and the Chrome web store
OSes: iOS, Android, Google Chrome
Built by Open Whisper Systems, Signal is most well known for its endorsement by Edward Snowden. Signal uses end-to-end encryption (Curve25519, AES-256, and HMAC-SHA256) to keep your communications private and secure, including private messaging and private calling.
The setup and use of Signal is very straightforward. Even if you'll only end up using the iOS version of Signal, its security alone might make it worth it for you. If syncing messages between your Mac and iOS device is a must-have feature, and you don't want to be forced to use Google Chrome, read on for more options.
Telegram Messenger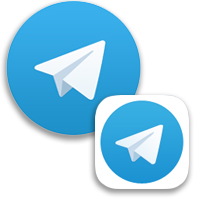 Cost: Free
OSes: iOS, Android, Windows Phone, Web-version, macOS, PC/Mac/Linux
Telegram is very easy to use and on all platforms, and it offers plenty of settings to set it up how you like it. Two-Step verification, password protection for the client, and various settings to customize the look and feel of the chat are a few examples why Telegram is a great messaging app option.
Chat encryption is not enabled by default, so if you use Telegram make sure to initiate "Secret Chats" with your friends. Also, the encryption that is used, once enabled, is based on the MTProto mobile protocol, which has a few people claiming that Telegram is no good. The encryption may be great, it may not be, only time will tell. Still, assuming the encryption is up to snuff, and I have no reason to believe it's not (until audited), Telegram is a very good option that works well.
Bleep by BitTorrent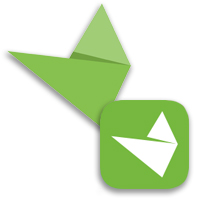 Cost: Free
OSes: iOS, Android, macOS, Windows
Created by BitTorrent, one of Bleep's biggest strengths is its peer-to-peer connections. Chats are not routed through a cloud service, instead they are sent directly from your device to the receiver's device. The benefit of this is that there is no cloud to hack, because messages are never stored in the cloud. Better yet, if you don't want a local record of your conversations, Bleep includes a "Whisper" feature that enables messages to disappear (forever) after they are read. Of course, Bleep also uses end-to-end encryption to enhance the security of communications.
With hardly any settings to tweak, apart from deleting chat history and setting notification preferences, Bleep is mostly a sign in and just start messaging kind of app. And what it's built for it does very well, including voice calls. As it's a fairly unknown app, you may have to invite your friends to install it first, but once they have it, it's smooth sailing going forward.
WhatsApp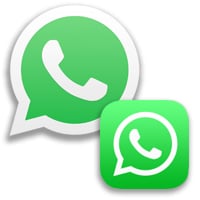 Cost: Free
OSes: iPhone, Android, Windows Phone, BlackBerry, Nokia, macOS, Windows PC
WhatsApp, which joined Facebook in 2014, and privacy are not often found mentioned in the same phrase, but since they have started offering end-to-end encryption in mid-2016 (developed in collaboration with Open Whisper Systems), it can now be considered a secure messaging app. Your communications are encrypted, so only you and the recipient can see them.
While WhatsApp is available for macOS, the Mac version is not really a stand-alone app. Your phone must be on the same network, and the macOS version will not work if your phone is not available. Similar to iMessage and Bleep, there are not too many settings to play around with; you just sign in and start messaging.
Adium for Mac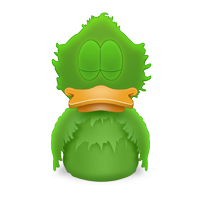 Cost: Free
OSes: macOS (or OS X)
Adium is a versatile instant messaging application for Mac that supports a host of protocols and services. You can use Adium to connect to your Facebook, Google, Jabber, Yahoo or Twitter accounts, and many more.
Adium's Off-the-Record (OTR) encryption keeps your communications private over instant messaging. OTR is a protocol that allows people to have confidential conversations using the messaging tools they're already familiar with, and it employs end-to-end encryption. This means that you can use it to have conversations over services like Google Hangouts or Facebook, all without those companies ever having access to the contents of the conversations.
A Layered Approach to Secure Communications
You want to keep your communications private and secure, which is why you're looking into encrypted messenger apps like the ones we mentioned above. Part of keeping your communications, and data in general, protected is securing your computers and iOS devices. And the best security involves layers of protection.
In addition to using a secure messaging app, you should use an anti-virus and two-way firewall solution on your Mac to make sure malware and key loggers can't monitor your chats. Furthermore, in the event your Mac is lost or stolen, the use of disk encryption and a strong login password can prevent access to your communications and other data. On iOS, use a 6-digit passcode and TouchID. (Apple's iOS uses full storage encryption by default.) Additionally, you may want to use a VPN if the network or service provider are not trusted.
Using messengers, or any form of online communications, is not as worry-free as it once was. However, this does not mean it should be avoided or can't be enjoyed. By using secure, encrypted messaging apps, you can carry on communicating with friends and family knowing your conversations are private.
Do you use any of the above mentioned secure messaging apps? Have other app suggestions we missed? Share your comments below! 
About Jay Vrijenhoek
Jay Vrijenhoek is an IT consultant with a passion for Mac security research. He conducts independent malware protection tests, and also writes about privacy and security related matters on his blog Security Spread. Follow him on Twitter at @SecuritySpread. View all posts by Jay Vrijenhoek →