24 Things You Can Track with Apple's New AirTags
Posted on by Kirk McElhearn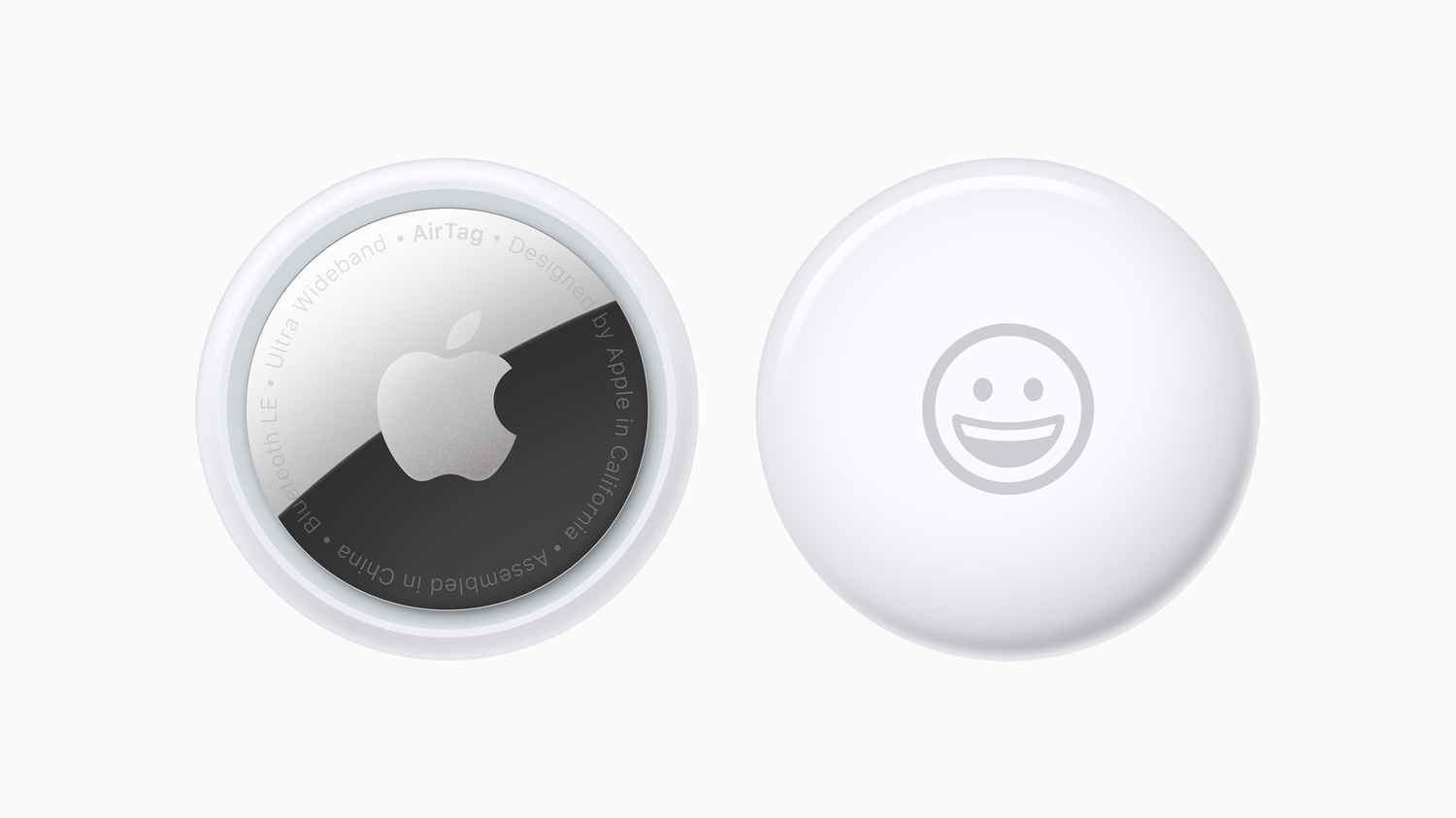 Apple's AirTags are shipping this week, and you can use these versatile devices to track all sorts of things using Apple's Find My app. Here are some ideas for things you can track, from the obvious to the ludicrous.
And if you want to know how to use AirTags, check out Hands On with Apple's AirTags: Find Lost Keys, Bags, and More.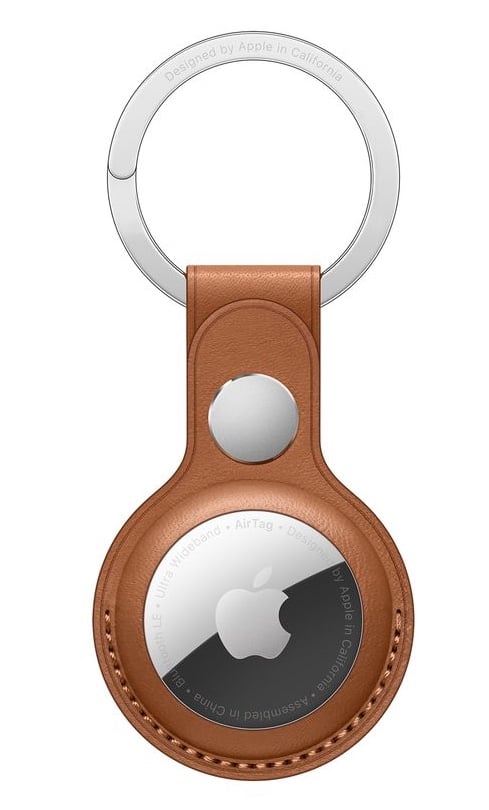 Your keys. Everyone misplaces their keys from time to time. AirTags are designed to track keys, especially using the accessories that Apple is selling in their stores, and that third parties are selling as well. Key rings aren't cheap, of course. An Apple leather key ring costs $35, Apple sells a Belkin key ring made of some sort of unspecified plastic for $13, and third party companies are already selling their versions for even less.Since you probably already have a key ring, it won't be much of a change to have a trackable key fob, and you may find that it saves you time.
Your wallet, purse, or backpack. These are items that you may want to track, and you can slip a bare AirTag into any of them, but if you use a wallet that you stick in your back pocket, the 8mm AirTag may be a bit thick. To have an idea of what 8mm is, it's about the thickness of an iPhone 11 or 12.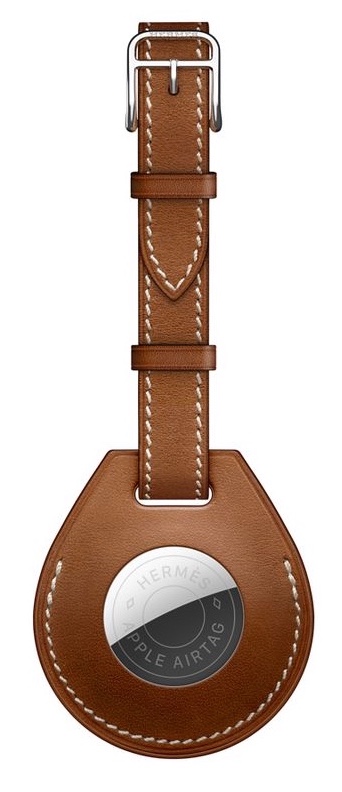 Your luggage. It can be useful to track your luggage, when you return to traveling, because lost luggage can be a real headache. And at $29 each, or four for $99, that's not a high price to pay to keep track of your luggage. However, bear in mind that you can only use 16 AirTags with a single Apple ID, so if you want to protect luggage for your entire family, plus keys, purses, etc., you may need to share the AirTags among the Apple IDs in your family. Apple sells both leather and polyurethane luggage tags ($39 and $29 respectively), and you can even buy a Hermès luggage tag. This model so expensive that you could buy an iPhone SE, an iPad (8th generation), an iPad mini, AirPods Pro, or four HomePod minis for less than it's $449 price. Also, do you really want to have a visible AirTag on your luggage? If someone steals it, they'll just throw it away; better to put it inside your luggage, in a hard to find pocket. And you don't need to show off with a Hèrmes accessory.
Musical instrument cases. Similar to luggage and other items you carry around, if you're a musician, it's a great idea to stick one in your instrument case. With most cases, you'll be able to hide the AirTag, and if it goes missing, you'll really be grateful to be able to track it down, especially if you have a gig about to start soon.
Your camera bag or laptop bag. Just like luggage, these items are important to track. If you have an Apple laptop, it's already got Find My, so you can track that, but if the battery runs out, or if it's shut off, an AirTag may help you find it. AirTag batteries last about a year.
Your tools. If you're a professional – a plumber, electrician, or you practice another profession where you have expensive tools – you may want to keep an AirTag in the bottom of your toolbox. It's not uncommon for people to try to break into trucks owned by this type of professional in search of valuable tools to steal. If this happens to you, an AirTag could help you to find the thieves. Even if you don't make your living with your tools, do you often misplace power tools, or forget whether they're in the basement, the garage, or the shed? Put an AirTag on your drill or saw, or in your toolbox.
Tech devices. Do you have a Kindle, a portable game device, or a GoPro camera? You can slip an AirTag into any device's case, if there's enough room, to find it when you've forgotten where you last used it. For other devices, you can use one of the loop AirTag holders to lojack it.
Binoculars or cameras. If you like to go birding, and have expensive binoculars, and are prone to forgetting them, you might want to tag them with an AirTag, using one of the available accessories. The same is true for a camera, tripod, or other gear you take out into the wild.
Your bicycle, skateboard, or scooter. It's easy to hide an AirTag under the seat of your bicycle, our stick one under your skateboard or scooter. Apple hasn't released a stick-on accessory, which Tile, the main competitor in this market, offers. That would make it easier to stick an AirTag anywhere. Expect third-parties to do this soon, or just get some sturdy double-stick tape or duct tape.
Your car. Many cars have built-in GPS trackers, so this would be redundant, but it could be a good idea if you often forget where you park. Just walk up and down a parking lot, with the Find My app active on your phone, and you'll find your car.
A remote. You could tape an AirTag to a remote that you lose often, but it would be a bit clunky; remember, it's 8mm thick. It's a shame that the new Siri remote, for the Apple TV, doesn't use FindMy. (Meanwhile, Apple's rival Roku just released its Voice Remote Pro which has remote-finder functionality.) We hope to see third parties offer a case for the new Apple TV remote that includes a built-in AirTag holder.
An umbrella. Have you ever wanted to buy a really nice umbrella, but were afraid to lose it or forget it somewhere? An AirTag can help.
Your dog or cat. It may be tempting to put an AirTag on your dog or cat, in case they get lost. Apple recommends against this idea, but it's obvious that people will do so. My cats go outside and roam around my house, and I'd be curious to know where they are. If they're within range of an Apple device – thought to be about 100m – their location would be recorded. And for those times my cats have gotten locked in my neighbor's barn, I could walk around with my iPhone to find them.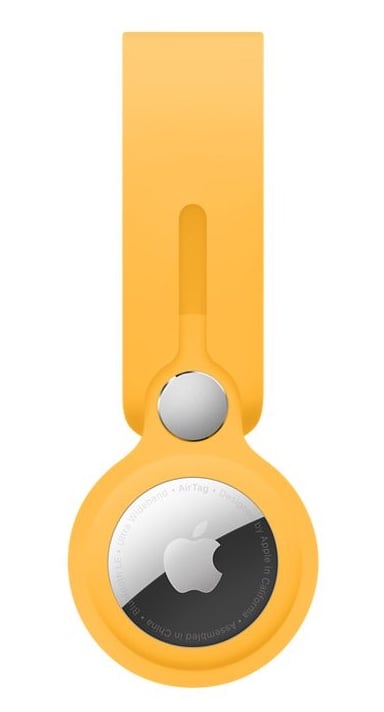 Your children. As with pets, Apple doesn't recommend this, but instead recommends you buy your kids an Apple Watch, which is much better for tracking people, though if you just want to keep track of your child when you're at the playground, an AirTag can help.
Your drone. If you have a drone, you know it gives some information about its location, but it's not precise. If you use that information to get an idea of where it is, you can then zero in on it with an AirTag. However, an AirTag alone weighs 11g, and with something to hold the AirTag, the weight might be too much for a drone.
Your child's favorite toy. Everyone with young children knows that kids have favorite toys, often stuffed animals, and it's easy to misplace them or leave them behind when you're out. Slip one inside the toy, stitch it up, and you might save some tears.
Your coat or jacket. Slip one in a pocket to be able to find it if you forget it or misplace it.
Got any other ideas? Be sure to leave a comment below or drop us a line; we may add your idea to this article or discuss it on our weekly podcast.
Related: I Mailed an AirTag and Tracked Its Progress; Here's What Happened.
Related: How Tough are AirTags? We Froze, Washed and Dried, Ran Over, and Put Them in the Hot Sun.
How can I learn more?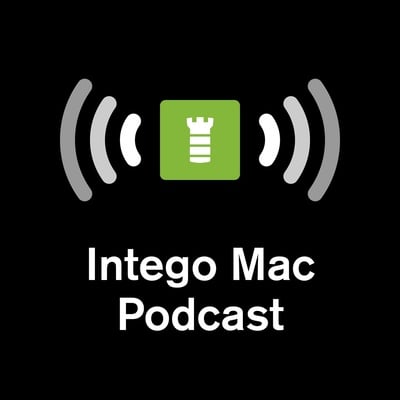 Each week on the Intego Mac Podcast, Intego's Mac security experts discuss the latest Apple news, security and privacy stories, and offer practical advice on getting the most out of your Apple devices. Be sure to follow the podcast to make sure you don't miss any episodes.
On this week's episode, we discussed AirTags' uses, an AirDrop flaw that (still) exposes your personal information to nearby attackers, a flaw Apple just patched that was being exploited by malware, and more.
You can also subscribe to our e-mail newsletter and keep an eye here on Mac Security Blog for the latest Apple security and privacy news. And don't forget to follow Intego on your favorite social media channels: Facebook, Instagram, Twitter, and YouTube.
About Kirk McElhearn
Kirk McElhearn writes about Apple products and more on his blog Kirkville. He is co-host of the Intego Mac Podcast, as well as several other podcasts, and is a regular contributor to The Mac Security Blog, TidBITS, and several other websites and publications. Kirk has written more than two dozen books, including Take Control books about Apple's media apps, Scrivener, and LaunchBar. Follow him on Twitter at @mcelhearn. View all posts by Kirk McElhearn →