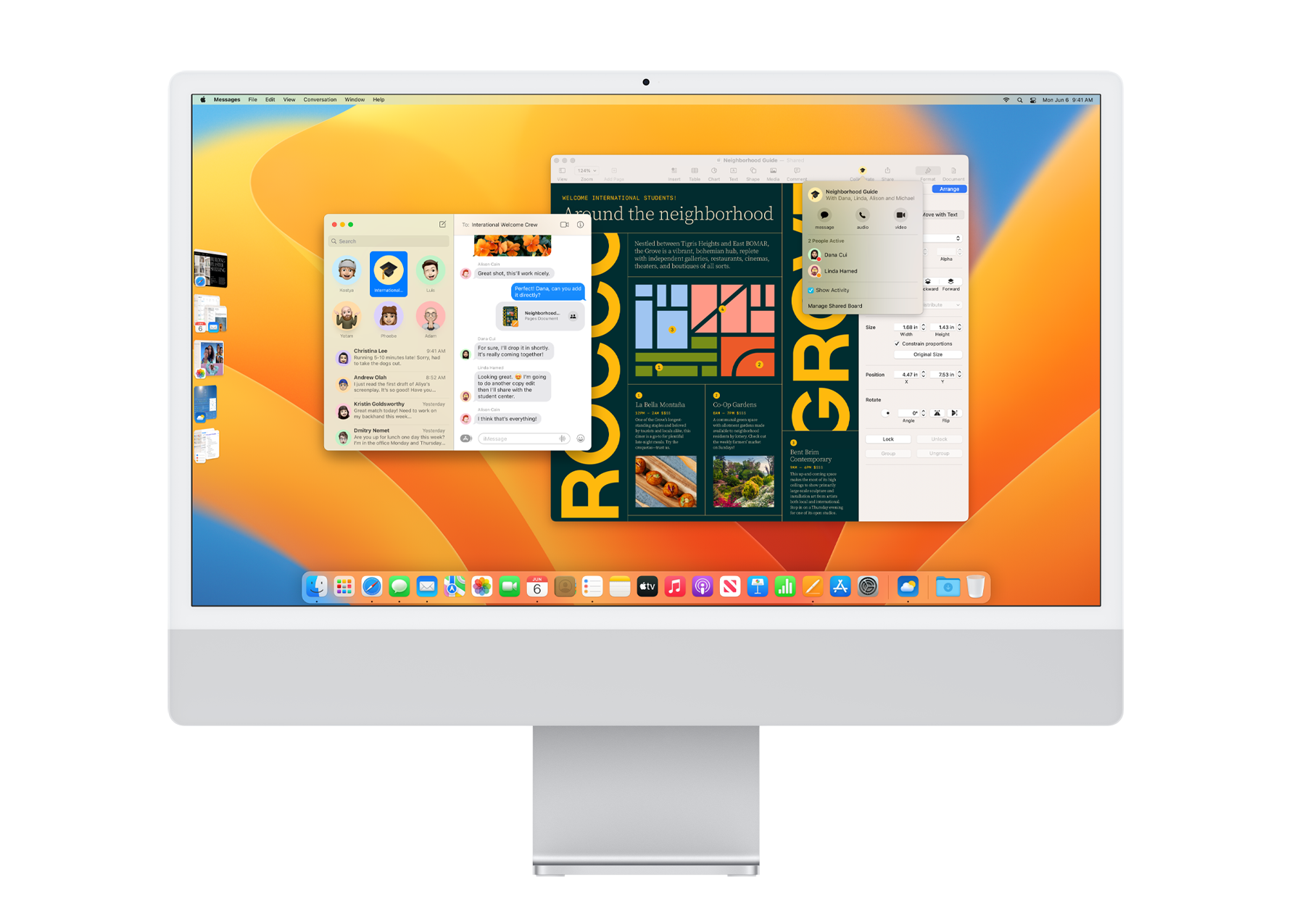 Apple has released macOS Ventura, the latest operating system for Macs. As with major upgrades to Apple's operating systems in recent years, Ventura doesn't have loads of new features; gone are the days when Apple would tout hundreds of new features in an operating system, as they did when they hyped 300+ new features in Mac OS X Leopard. (To be fair, I count 166 new features in the macOS Ventura Features page.) Operating system upgrades are more subtle these days, which, in many ways, is a good thing. Users don't need to discover so many new features each year, most of which they only find by accident.
But there are some useful and interesting new features in macOS Ventura, including some that focus on enhancing security and privacy. Here's what's new.
Can Your Mac Run Ventura?
Each year's new operating system moves forward the oldest Mac that can run the latest software. This is normal; you can't expect Apple to support twenty-year old Macs with their newest features. This year's cutoff has moved a bit; you could run Monterey on a late 2015 iMac; now you need a 2017 or newer iMac. All the Mac families see this sort of change; here's a table showing compatibility for Ventura, and the last few versions of macOS.

This sort of planned obsolescence has some logic; the hardware in older Macs won't support certain features, and Apple doesn't want there to be issues with people finding that highlighted features don't work. This means that if you have an unsupported Mac, you have two choices. You can either keep running Monterey, or you can stick with an older operating system, which means that you won't continue to get security updates. Or you can try installing a newer, unsupported operating system on an old Mac, being aware that some features won't work.
It's been possible to do this for years, though it involves some third party software. The article How to Install macOS Monterey on Unsupported Macs, for Security Improvements discusses how to install macOS Ventura on older Macs.
Stage Manager
The marquee feature in macOS Ventura is Stage Manager. Also available in iPadOS 16 – though only for certain models – this is the first change to windowing on the Mac in a long time. Stage Manager's goal is to help you focus on what you're working on, removing distractions. You can set Stage Manager to display a single window, or a group of windows that you are using for a specific project.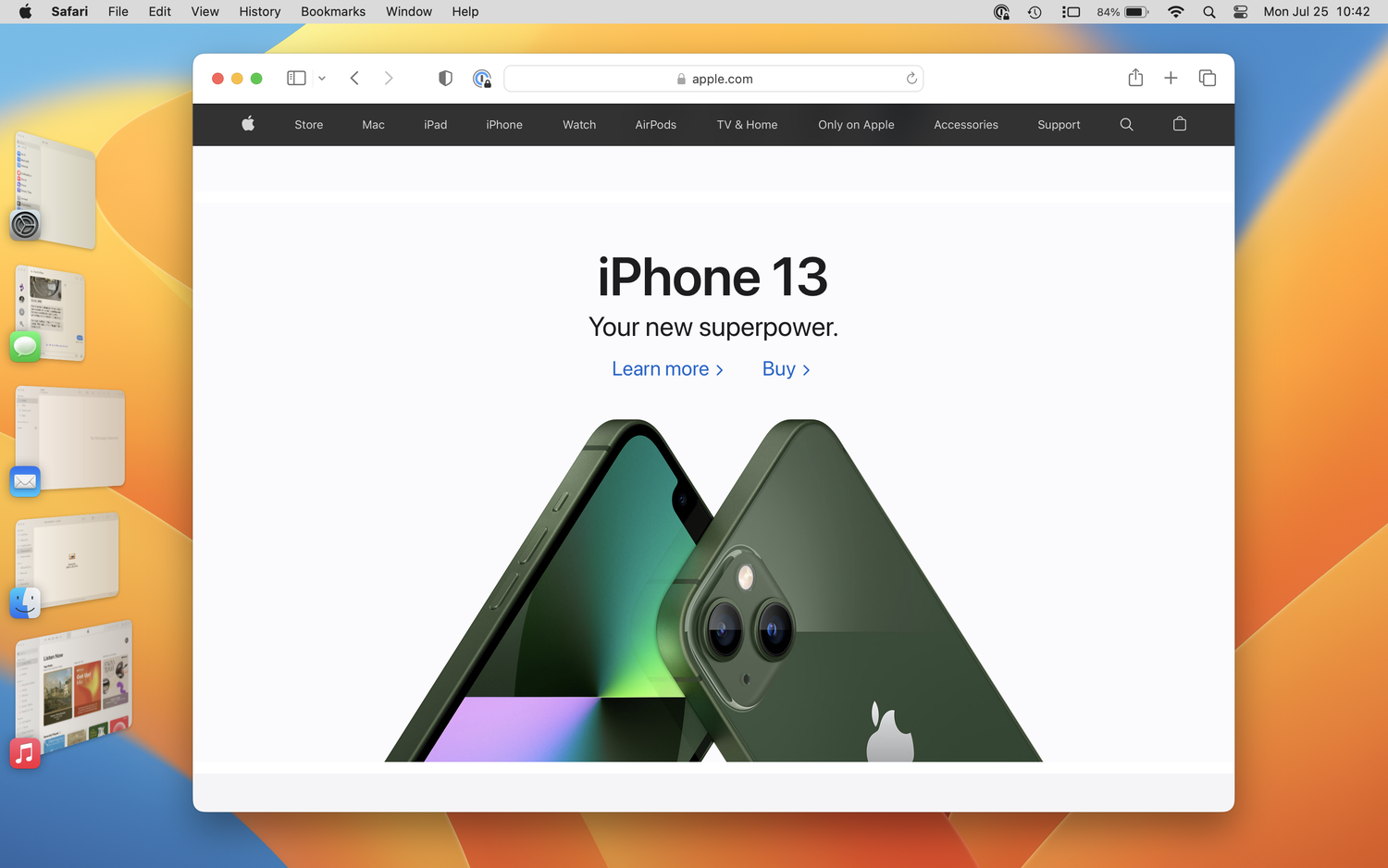 For more on Stage Manager, see Stage Manager Offers a New Way to Work with Windows in macOS Ventura and iPadOS 16.
Security and Privacy Features
macOS Ventura includes a number of security and privacy enhancements. Passkeys are intended to be the next generation identification system, replacing passwords for websites and services. Safari gets some boosts in the way it proposes strong passwords when you create an account on a website. Rapid Security Response is a new feature that will provide quicker installation of security updates.
There are more new security and privacy features in macOS Ventura; see our full article, New Security and Privacy Features in macOS Ventura, iOS 16, and iPadOS 16.
Mail & Messages
Among the many new features in macOS Ventura, iOS 16, and iPadOS 16 are long-awaited improvements to its communication apps, Mail and Messages. Mail allows you to schedule when you want to send emails, remind yourself to check up on emails, move sent emails without replies to the top of your inbox so you can follow up on them, and undo messages that you've sent.
See New Features in Mail and Messages in macOS Ventura, iOS 16, and iPadOS 16 for details on how to use these new features.
Spotlight
Spotlight hasn't gotten much love from Apple in recent years, but some useful new features try to extend it from a simple search tool to a more useful utility. You can (finally) preview files in Spotlight search results with Quick Look; just press the space bar to open a window displaying the file. You can perform some quick actions from the Spotlight results: type Timer to see a quick action to start a timer; engage a Focus from Spotlight; get rich results with more information about movies, TV shows, businesses, sports teams, and more. And searches will include web images, when available, so you can select images quickly. (In some cases, this is automatic; in others, you need to type your search term followed by "image.")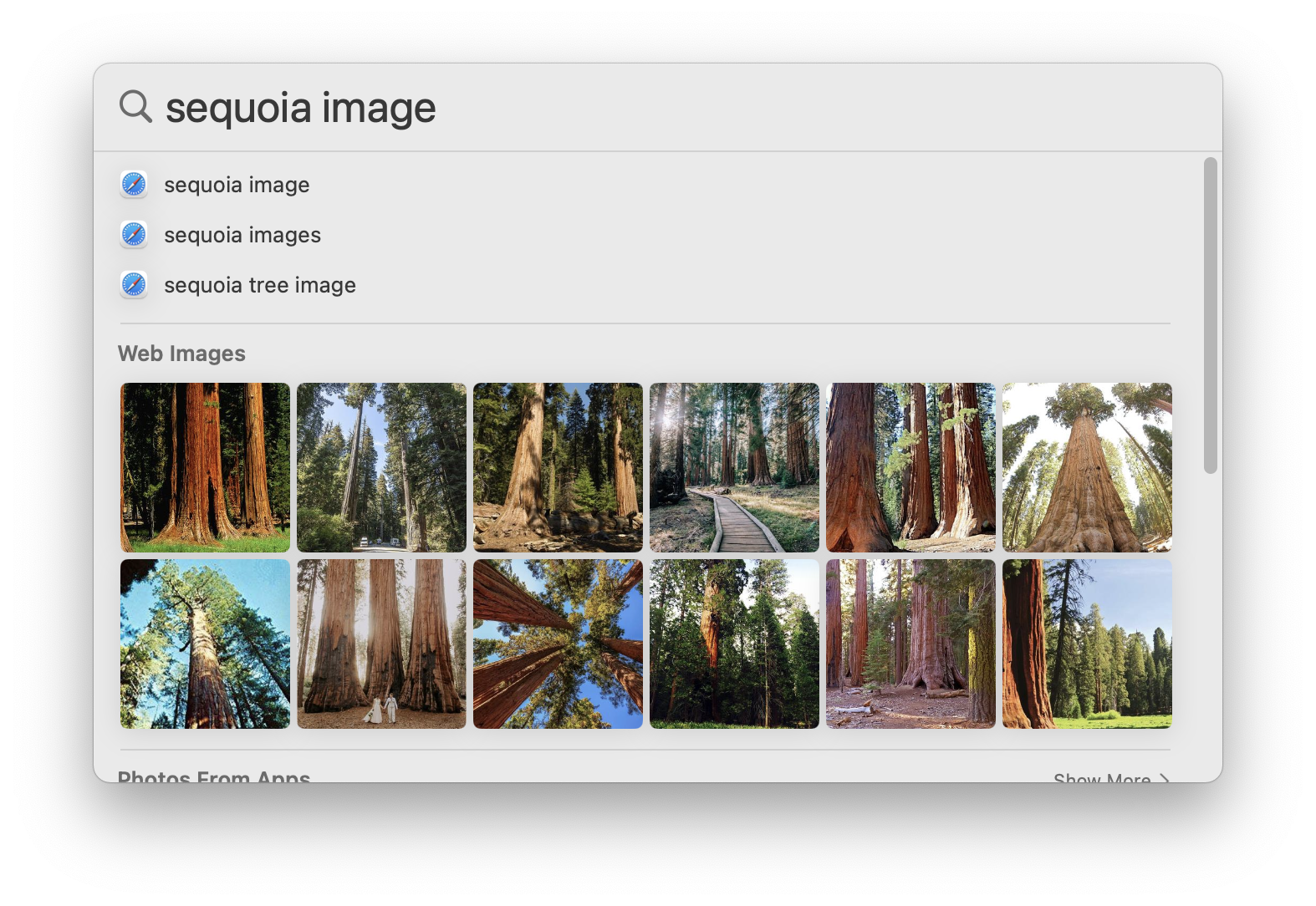 Safari
Safari's new features are mostly minor, especially since Apple released Safari 16 in September, ahead of the macOS Ventura release. New features include enhancements to tab groups, such as the ability to share a tab group with friends or colleagues, and the ability to pin tabs in groups. Website settings also sync via iCloud; these are setting such as page zoom, automatic Reader view, and more. Extensions also sync across devices; so if you install an extension on your iMac, it will automatically install or your MacBook. It's not clear if extensions will install between mobile and desktop devices, but if they are available for both platforms, this should work.
Continuity Camera & Desk View
Continuity Camera is Apple's name for the ability to use your iPhone to take photos, which are then inserted in documents in Mac apps. Apple is extending what the iPhone can do, allowing you to use it as a webcam, and Center Stage, where the camera follows you as you move, will work with this as well. Not only can it show you and others, it can also give a view of what is on your desk. This is a nifty way of distorting images, using the iPhone's ultra-wide camera, to make it look like a top-down view.
System Settings
The new System Settings app replaces System Preferences, and is a complete overhaul. The arrangement of settings is similar to that on iOS and iPadOS, with a list in a sidebar. Click one of these entries to see a settings pane. Check out our article Get to Know the System Settings App on macOS Ventura to learn more about the new System Settings.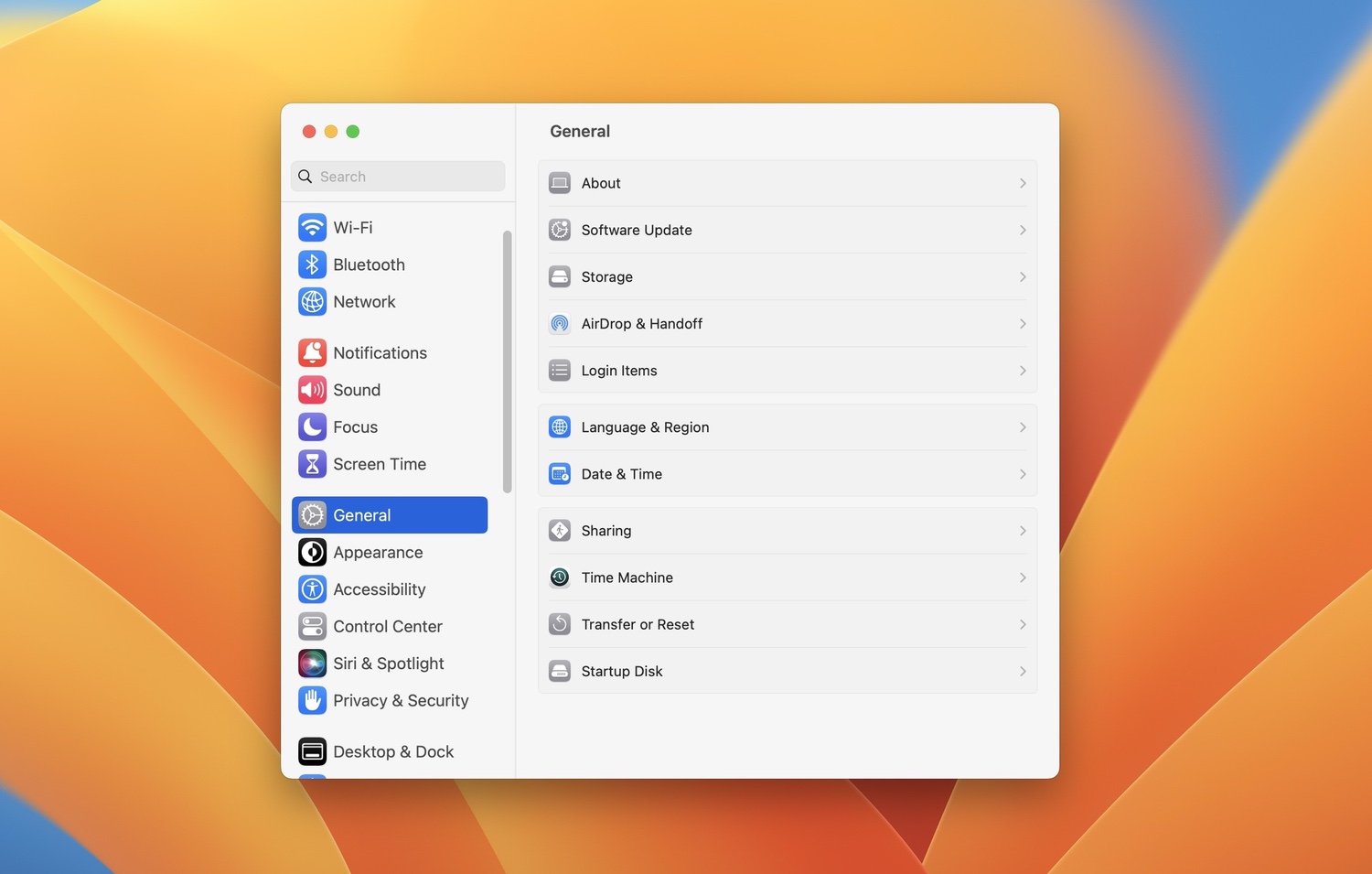 And More…
macOS Ventura includes a new Clock app, a Weather app, and the Home app has been redesigned. All three of these are essentially iPad apps that can run on Macs with Apple silicon.
One important addition is a new dictation engine which allows you to dictate and type at the same time. This way, if the speech-to-text has misunderstood what you said, you can make corrections without stopping the dictation.
All in all, macOS Ventura has a number of useful enhancements and improvements, but it won't surprise you with too many changes. Take some time to get to know the key changes in Mail, Messages, and System Settings, and try out Stage Manager and see if it works for you.
About Kirk McElhearn
Kirk McElhearn writes about Apple products and more on his blog Kirkville. He is co-host of the Intego Mac Podcast, as well as several other podcasts, and is a regular contributor to The Mac Security Blog, TidBITS, and several other websites and publications. Kirk has written more than two dozen books, including Take Control books about Apple's media apps, Scrivener, and LaunchBar. Follow him on Twitter at @mcelhearn. View all posts by Kirk McElhearn →