What WWDC19 means for Mac, iPhone, iPad, Apple Watch and Apple TV
Posted on by Craig Grannell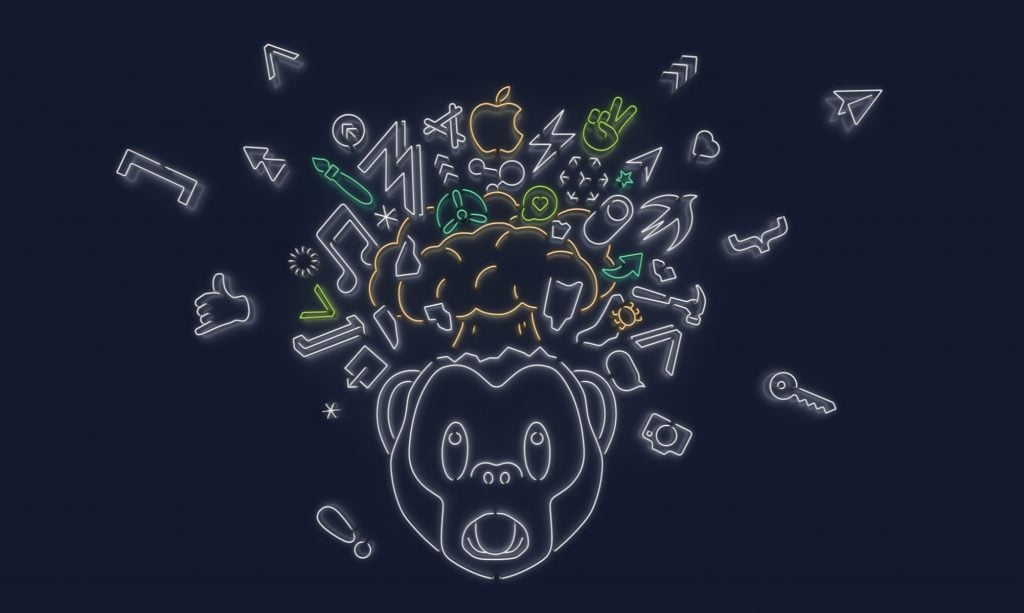 Apple's Worldwide Developers Conference (WWDC) kicked off on June 3 with its keynote speech. This year, we got well over two hours of announcements about new features and updates.
A big chunk of them were geared toward developers (the clue is in the event's name), but many of the operating system updates announced could revolutionize how you use your Apple devices just a few months from now.
Why Apple's powerful new hardware probably isn't for you
First, though, a new Mac Pro finally arrived.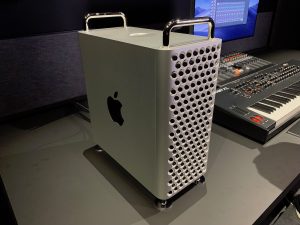 It's a beast – most people wouldn't need even a fraction of its power. That's because this Mac is aimed at creatives crafting gargantuan Logic projects, throwing around 8K video, and who demand instant responses from Maya, rather than having to get a coffee while a complex 3D scene renders.
But if you're willing to spend six grand and up on a Mac, the new Mac Pro is insanely powerful, configurable, and expansible: up to 28 cores; up to 1.5 TB of RAM; eight PCI Express expansion slots. It even makes the iMac Pro look old hat.
Apple also unveiled the dazzling Pro Display XDR, a 32-inch 6K screen packed with breakthrough technology. There's a price to match – it starts at $4999. Even the separately sold stand costs $999, as much as a 12.9-inch iPad Pro.
What's new in macOS Catalina
Fortunately, if you've got a Mac 'for the rest of us', Apple had plenty to announce in macOS Catalina.
Although named after an island, much of this update builds bridges to iPads. Catalyst (previously known as Marzipan) is a technology that makes it easier for developers to rework iOS creations for macOS, and looks set to bring a slew of new apps and games to the Mac. Apple reckons it has refined things since last year's divisive Mojave apps like News.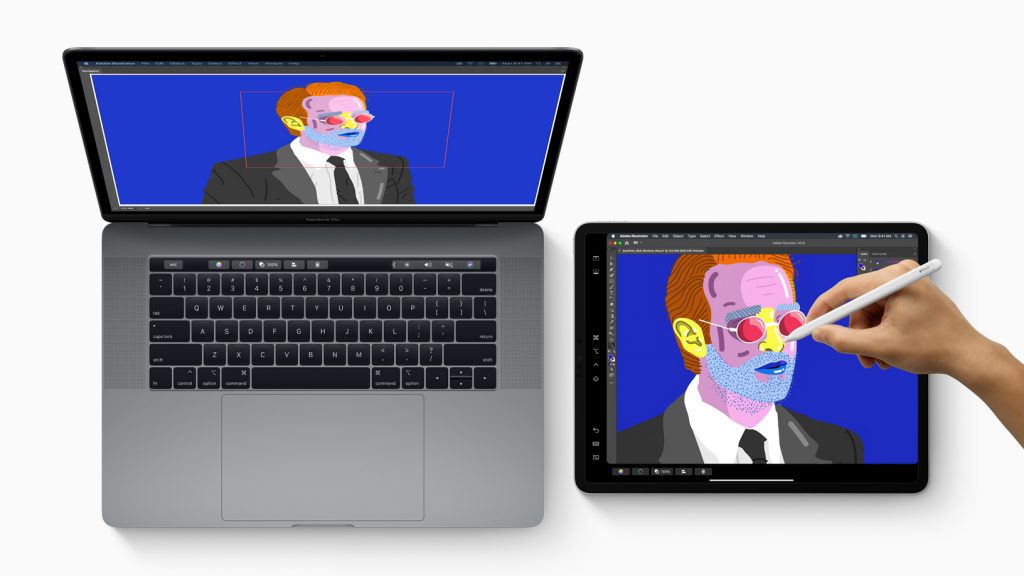 Elsewhere, Sidebar lets you use an iPad as a second screen for your Mac, and Screen Time has hopped across to macOS. As have Apple Music, Apple TV, and Apple Podcasts, which means iTunes for Mac is on borrowed time; its sync capabilities will live on in Finder. (Meanwhile, iTunes for Windows will continue as-is.)
Security was big on Apple's mind, too. Macs with a T2 chip get Activation Lock; and the new Find My app can cleverly – and anonymously – relay a Mac's location to its owner, even when offline, by utilizing its Bluetooth beacon and other people's Apple devices. Apple claims that this won't impact the battery life or privacy of those nearby devices.
How iOS 13 will give your iPhone a boost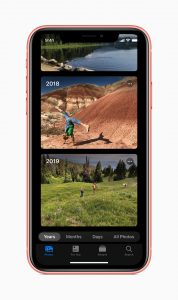 With iOS 13, Apple brings meaningful improvements to performance, usability, and privacy. The OS halves app launch speeds, makes Face ID 30% faster, and significantly reduces app download sizes. Reminders has been reinvented and is now significantly more intelligent and useful, Maps gets a 'street view' system, and you can swipe to type on the iOS keyboard.
Fans of Photos will enjoy its new editing features, and a diary-like browser that attempts to dynamically serve up relevant images. For example, if Year view realizes it's your child's birthday, it'll surface photos from birthdays past. To make that browsing even better, you can engage iOS 13's moody new Dark Mode.
On security, Apple's created its own sign-in system to counter those made by Facebook and Google. Naturally, Apple's doubles down on privacy, rather than doing whatever it pleases with your data.
Why iPadOS will make iPad work for you
Having decided the iPad's take on iOS has diverged considerably from the iPhone's, Apple gave it a new name. It also gets a range of productivity-focussed features. Today view Widgets optionally come to the Home screen, multiple instances of apps can be opened to compare documents, and Split View becomes far more powerful.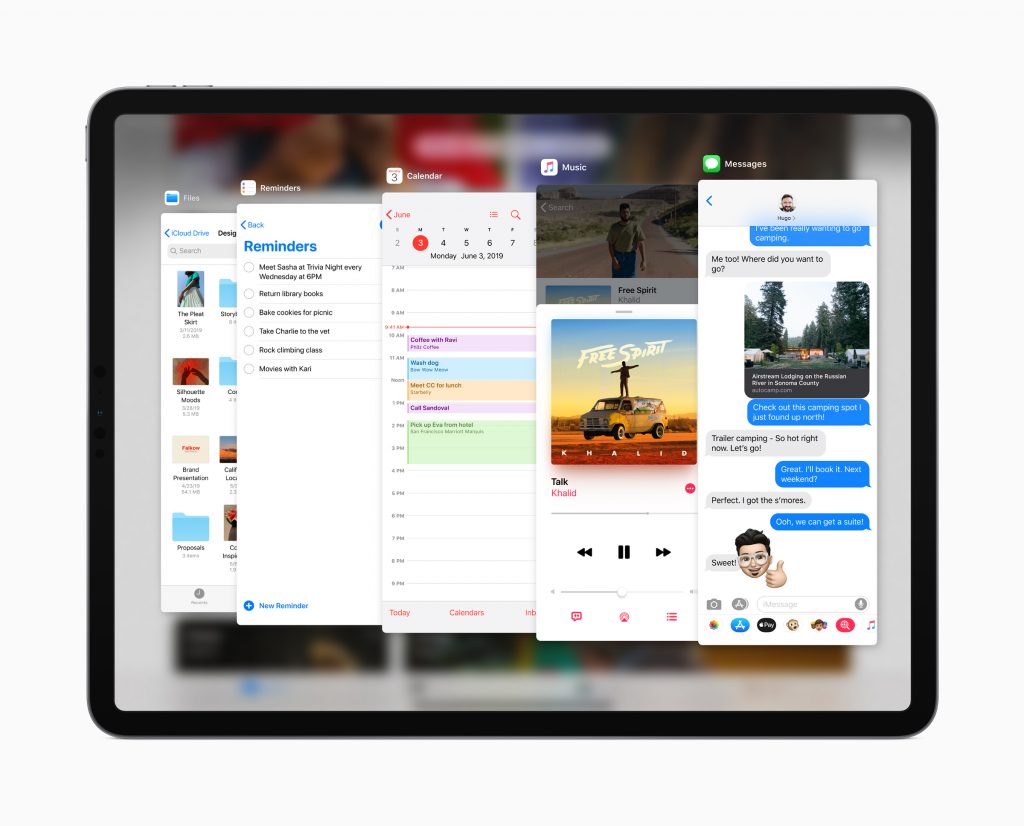 Three-finger gestures have been introduced for undo/redo and cut/copy/paste. Safari becomes more like a desktop-grade web browser. Files, too, more than ever apes its Mac equivalent, Finder, borrowing that app's column view, and gaining its ability to create zips, share folders, and access USB drives and network shares.
What's new in watchOS and tvOS
Apple's 'other' operating systems also got their chance to shine at WWDC. The new watchOS can now run apps independent of iPhone, and thus Apple Watch gets its own App Store – along with new watchOS versions of Apple's Audiobooks, Calculator, and Voice Memos apps. It adds to the Apple Watch's health capabilities, too, with menstrual cycle tracking, and a noise level warning system.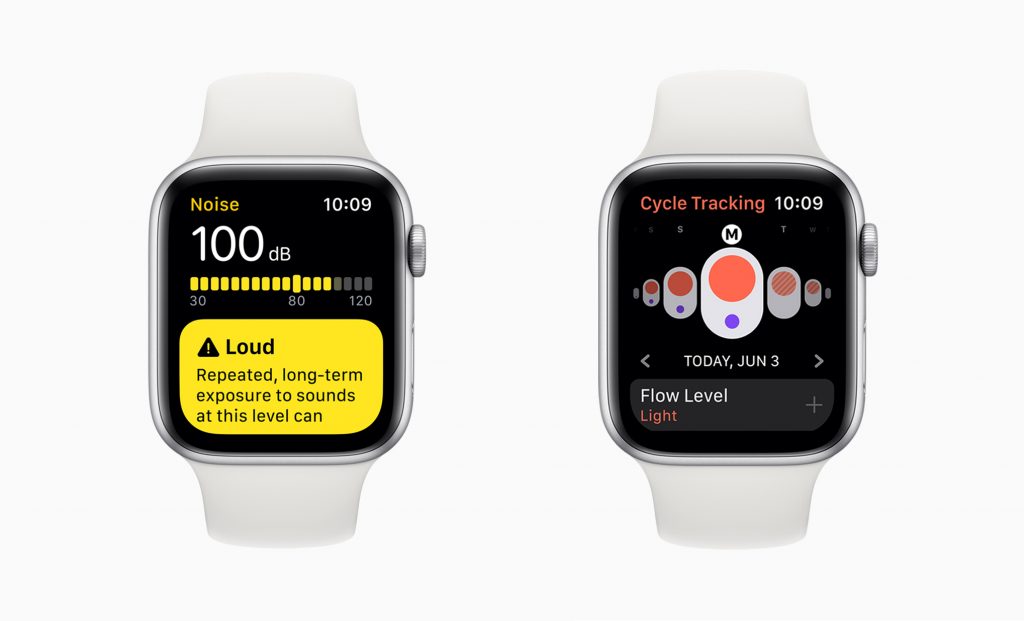 On Apple TV, tvOS 13 makes things personal, with user accounts that allow each user to access their own Up Next list, and favorite playlists in Apple Music. Further attempts to solidify Apple's black box as your entertainment hub come in the form of support for Xbox One S and PlayStation DualShock 4 game controllers, as well as live lyrics sync in Music. So once you're done binge-watching Game of Thrones, you can play some games, and then perform karaoke until dawn – or until your neighbors demand you stop.
All Apple's new operating systems will be in public beta later this summer, and will ship in the fall.
How can I learn more?
More articles about the WWDC announcements are coming soon!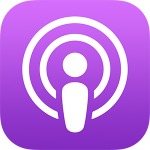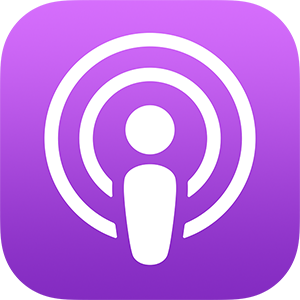 Every week, Intego's experts discuss Apple security on the Intego Mac Podcast, so be sure to subscribe to make sure you don't miss the latest episode. You'll also want to subscribe to our e-mail newsletter and keep an eye here on The Mac Security Blog for updates.
You can also follow Intego on your favorite social and media channels: Facebook, Instagram, Twitter, and YouTube (click the ? to get notified about new videos).
About Craig Grannell
Craig Grannell is a technology writer, mostly specialising in Macs, iOS, apps, and games. He's been immersed in all things Apple for over 20 years, and enamoured with computers since getting his hands on a VIC-20 as a kid. He also has a Korg Gadget addiction. Send help. Or alternatively, visit his website, craiggrannell.com, and follow him on Twitter at @craiggrannell. View all posts by Craig Grannell →