Washing Machine 2014 Now Available in Spanish, German, French and Japanese
Posted on by Derek Erwin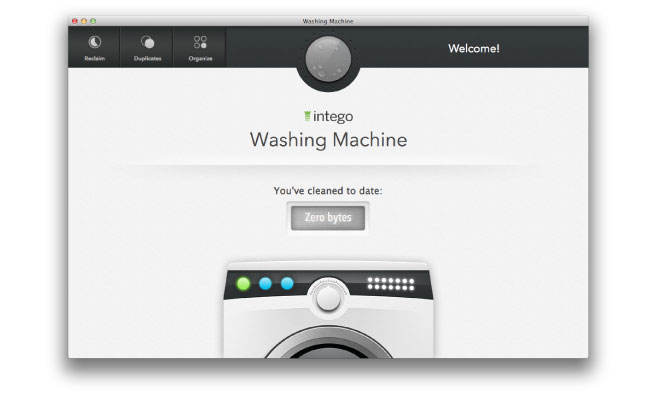 Last month, Intego released Washing Machine 2014 for Mac in English. Today, Intego is proud to announce the release of Washing Machine 2014 in four new languages: German, French, Spanish and Japanese. The easy-to-use Mac utility program is now available globally online at www.macwashingmachine.com.
The complete product functionality is active in all new languages, with the exception of support, which is available in English, French and Japanese.
Washing Machine's streamlined user experience provides helpful instructions and tips.
Designed to optimize Mac efficiency and boost OS X performance, Washing Machine 2014 seeks out and removes duplicates and other large, unneeded files, frees up hard disk space, speeds up the operating system, organizes the dock and desktop, and lets you create Smart Folders for quick access to frequently used files. Washing Machine 2014 is compatible with OS X 10.6 or higher, including Apple's new OS X Mavericks.
Washing Machine 2014 starts at $29.99 USD/ £24.99 GBP/ €29.99. EUR/ ¥2800 JPY. Current Intego Mac Premium Bundle 2013 users can upgrade to Washing Machine 2014 for free, and current Intego users can buy Washing Machine 2014 for 50% off the MSRP for a limited time.
A risk-free, limited trial version available on the site allows you to scan your Mac to see how much space can be reclaimed and how many duplicate files are on your computer. You must buy the full version to clean items off your Mac.
Clean, organize and speed up your Mac today: Download Intego Washing Machine 2014.