Safari Flash Player Plug-in Blocked Due to Security Bugs
Posted on April 23rd, 2015 by Derek Erwin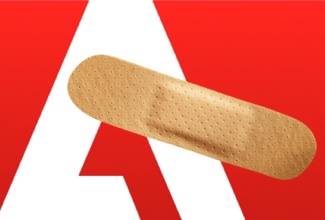 The Apple Product Security team issued a security notice this week, stating that outdated Flash Player plug-ins are being blocked due to vulnerabilities in outdated versions. Apple updated the web plug-in blocking mechanism in Safari browsers to disable all Flash Player versions prior to Flash Player 17.0.0.169 and 13.0.0.281.
These updates come after Adobe issued a statement earlier this month stating that the company is aware of a report that an exploit for CVE-2015-3043 exists in the wild, which could lead to arbitrary code execution. Adobe addressed the Flash Player web plug-in vulnerability with the release of Adobe Flash Player 17.0.0.169.
If the Flash plug-in you're using is out-of-date, you should see an indicator that displays the message "Flash out-of-date" or "Blocked plug-in" when attempting to view Flash content in Safari. This means that the version of the plug-in you're using on your computer does not include the latest security updates and is blocked. To continue using Adobe Flash Player, you will need to download an update from Adobe.
Here you can find installation details and information about the security content of Flash Player 17.0.0.169. If you need to use an older version of Flash Player, Apple recommends using the Internet plug-in management in Safari to run the plug-in in unsafe mode for websites that you trust.