Child Identity Theft: How To Protect Your Child's Future
Posted on May 22nd, 2014 by Derek Erwin
This is the final installment in our Five Minute Family Protection Tips series on Internet safety for concerned parents in the digital era. In Part 1, we outlined why parents should be concerned with their children's online activities and some initial advice about online predators. In Part 2, we examined the risks of inappropriate communications and how to cope with digital harassment. In Part 3, we addressed the dangers of illegal file sharing and password sharing. 
Today, we conclude our Five Minute Family Protector Tips series with advice on how to protect a child from identity theft in the digital era.
Child Identity Theft: Stealing a Child's Future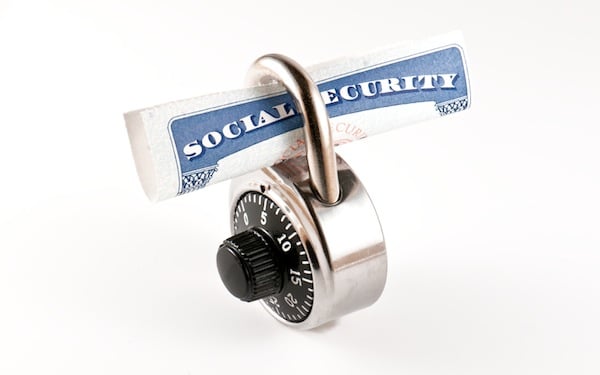 According to childtheft.org, between 500,000 and 750,000 children every year are affected by identity theft, half of which are under six.
Another recent study by CyLab revealed that 1-in-10 children have had their social security number used by someone else before they reached adulthood. "The rate of identity theft among children was 51 times higher than that among adults in the study," noted Rachel Cernansky at Real Simple.
This crime can cause many problems for the child's future opportunities, and undoing the damage is far from easy. Identity predators will seek to exploit naive teenagers by getting them to give up personal information, or worse, the information may be readily available on a careless teen's social media account.
The reality is there are a number of ways child identity theft can occur.
There are two main methods cybercriminals will attack: the first is by luring a person into installing malware that reveals the contents of their computer to them, and the second is by hacking into accounts or computers directly. Thankfully, there are ways to protect against these attacks and keep a family's digital world safe, secure, and appropriate.
The Big Question: What Can Parents Do?
Parents cannot always be around to watch their children's online activities, but by staying active and engaged in a child's online life, and by using the tools available to them, parents can meet their web safety goals.
The earlier parents can teach their children about security and web safety, the less likely children and teens will run into problems as they get older.
The challenge for parents is to help their children understand there are both good and bad people and places online, as well as how to identify and steer clear of dangers. While the web puts a world of information at children's fingertips, it also places them just a single click away from a world of issues.
By implementing a layered approach to security and web safety—running both a sophisticated firewall to block rogue applications and protect against network attacks and anti-virus to protect against malware, spyware and rootkits—parents are more likely to protect their family members from identity theft.
That way, even if a child clicks a link they shouldn't have or if they land on a phishing site, any identity information on the computer is likely to be kept safe.
Using parental controls in addition to Internet security tools, such as those provided in Intego ContentBarrier Secure, can help parents know when their kids are online, who they're talking to, and what websites they're visiting. It's a winning combination that keeps a family's digital world safe, secure, and appropriate.
To conclude, here's a helpful summary of all our Five Minute Family Protection Tips:
Teach a child to be cautious and aware of predators and other dangerous people online
Set clear boundaries about what is and is not appropriate online behavior
Explain the consequences of digital harassment and always be there to help them
Keep passwords private and change them often
Guard personal information using a layered approach to security