New Security and Privacy Features in macOS Sonoma, iOS 17, and iPadOS 17
Posted on by Kirk McElhearn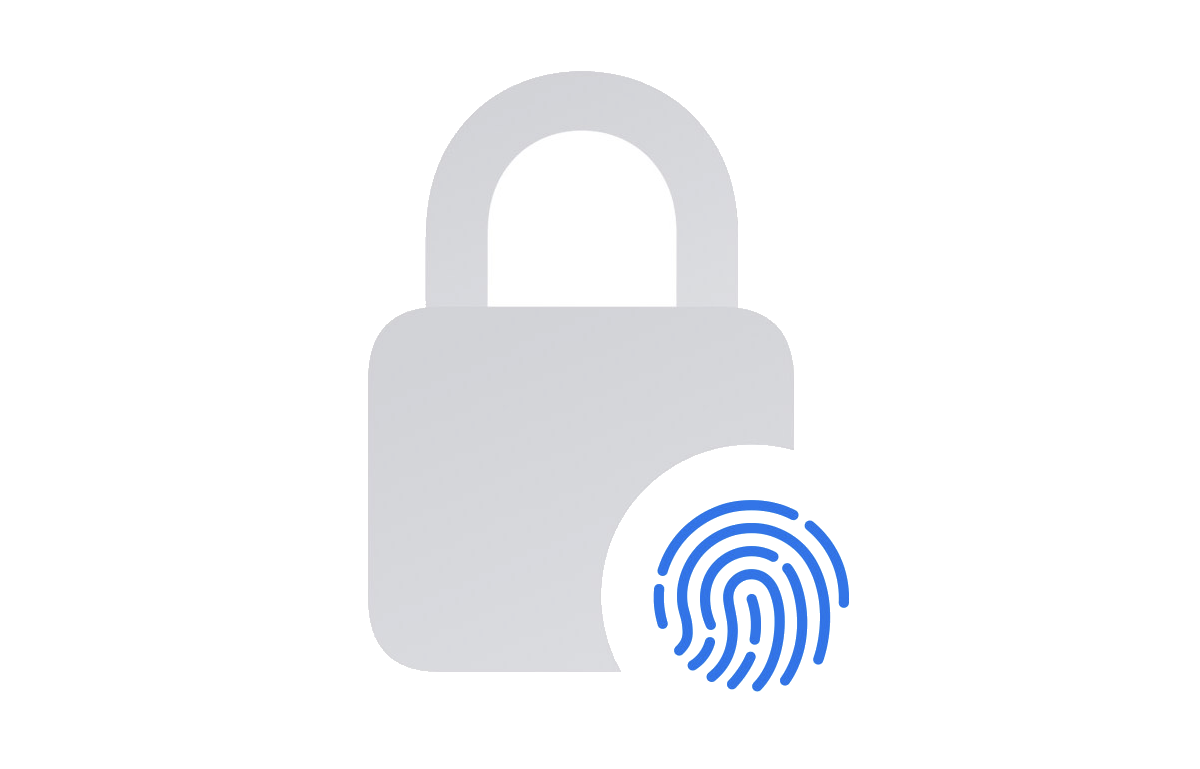 Every year, when Apple previews its new operating systems, it highlights features that users will find interesting. This year's operating systems include features like screensavers for the Mac, lock screen customization for the iPad, and stickers to use in Messages.
But Apple also integrates new security and privacy features into each version of its operating systems. Here is an overview of new security and privacy features in iOS 17, iPadOS 17, and macOS Sonoma.
Safari
The web browser is one of the key elements to protecting security and privacy for users of computing devices. It's a gateway to the Internet, and it's also the main vector for cybercriminals to try to infiltrate your devices. In addition, websites attempt to collect personal data about you through your browsing habits and history.
Across all of its operating systems, Apple has added some security and privacy features to Safari. The first is profiles, which let you create, for example, different Safari profiles for work and for personal use. Each one contains history, extensions, tab groups, cookies, and favorites that are specific to that profile, and when you're using your personal profile, you may have stronger privacy protection than your employer allows. Or your employer may choose to have more robust security, and allow fewer extensions.
Private browsing is being enhanced. Now, when you use private, browsing windows, and step away from your Mac, they are locked so no one can see what you were viewing. To view these windows, you need to authenticate with a password, Touch ID, or Face ID. Private browsing also completely blocks known trackers from loading on pages, and removes tracking added to URLs as you browse.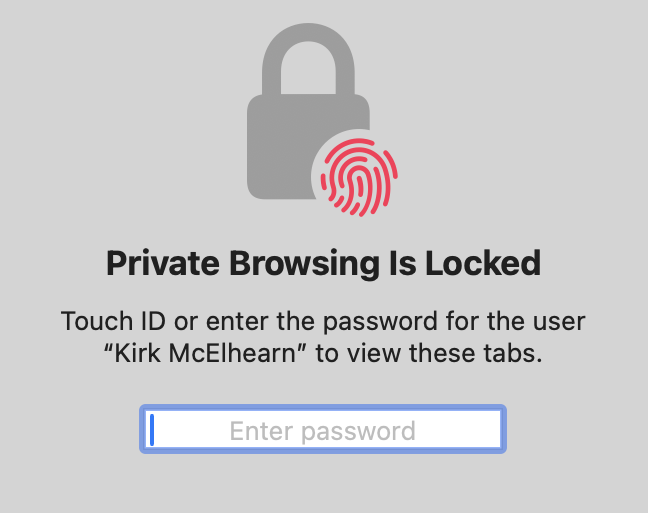 Passwords and passkeys
Passwords and passkeys are very personal, but there are many cases when you wish to share them. Your family members may use the same account for certain services, or, at work, you may have an entire team that uses shared passwords to access certain websites.
One problem with this is that when you need to change the passwords, you need to let everyone know what the new passwords are. You will be able to create a group with whom you share passwords and passkeys, and these passwords will always be up-to-date in their iCloud Keychain.
Two-factor authentication
You should always use two-factor authentication wherever possible. Many websites only use the limited form of 2FA, which involves sending you a six-digit code, either in a text message or by email. Safari already auto-fills six-digit 2FA codes that arrive by text messages. In this year's operating systems, Safari will also auto-fill these codes if they are received by email. And, Messages will automatically delete the text messages containing these codes after they have been filled in.
Lockdown Mode
Lockdown Mode is a powerful feature in macOS, iOS, and iPadOS, and coming soon for watchOS, that hardens the security of your devices to prevent potential targeted attacks. While most people don't need this feature, those in sensitive positions will benefit from lockdown mode on the Mac, iPhone, iPad, and for the first time ever, the Apple Watch.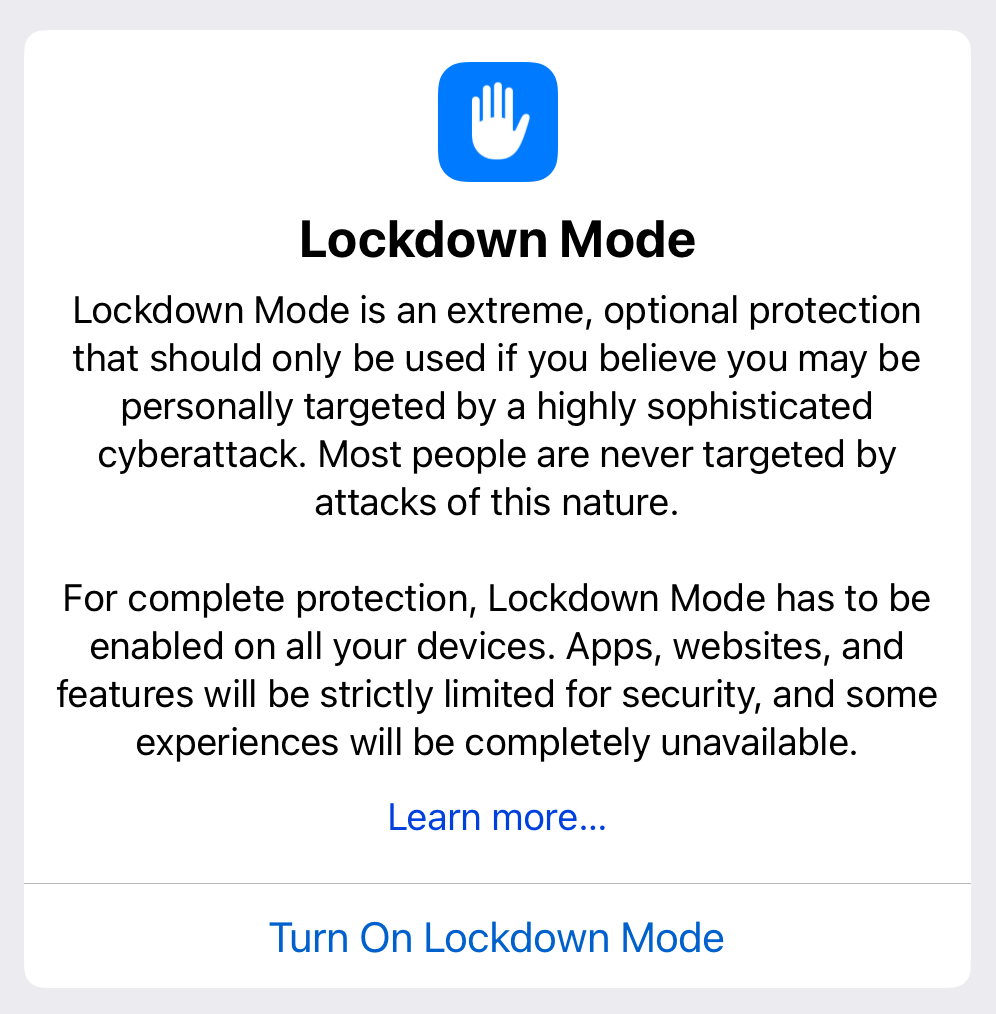 Sensitive content protection
Communication Safety protects users from sensitive videos and photos by displaying a warning when such content is received. Previously only available in Messages, it will be extended to include content sent and received in AirDrop, the systemwide photo picker, FaceTime messages, Contact Posters in the Phone app, and third‑party apps.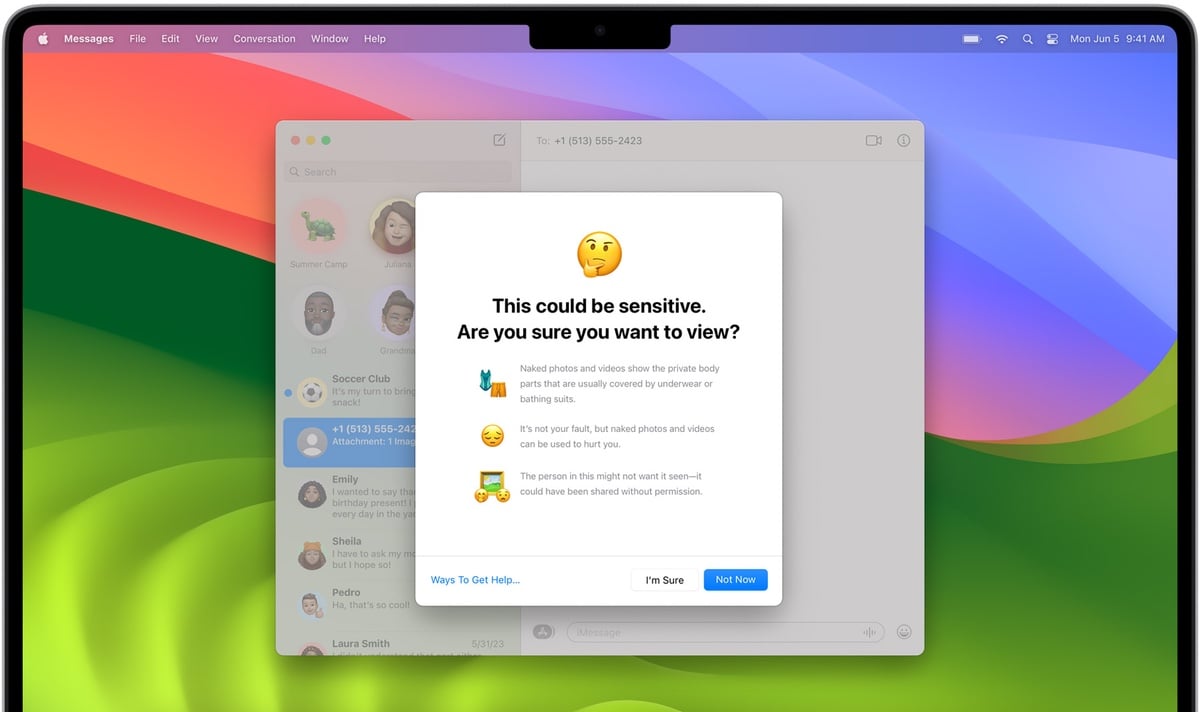 And will be able to blur sensitive photos and videos before you choose to view them, in Messages, AirDrop, Contact Posters in the Phone app, FaceTime messages, and third‑party apps.
Apple ID
When you need to sign into a new Apple device, or access an Apple service for the first time, you use Apple's two-factor authentication. Apple provides authentication codes to other devices that you own. You can set up trusted phone numbers, for people who can receive these codes (see this article), but you will also be able to send authentication codes to anyone nearby with an Apple device, or to anyone whose email address or phone number is specified in your Apple ID account.
Additional privacy features
There are already many granular permissions options in all of Apple's operating systems, to allow or deny app access to the camera, microphone, or certain locations on a Mac where files are stored. These permissions extend to allow sharing a photo without an app accessing your entire photo library, or allowing an app to add an event to your calendar without accessing the rest of your calendar data.
New AirTag feature
Apple will allow people to share AirTags, which will alleviate a privacy-related issue with these trackers. Currently, all AirTags are linked to individual Apple IDs, but in the future, Apple will also allow up to five people to track AirTags. This could be useful if there is, say, a bag that two people use alternately when traveling, or if someone has put an AirTag on a shared bicycle. Or, if two people are traveling together, and each of them has an AirTag on their keys, one or both may get alerts saying "AirTag Found Moving With You." If each user adds the AirTag to their account, then they will no longer get alerts.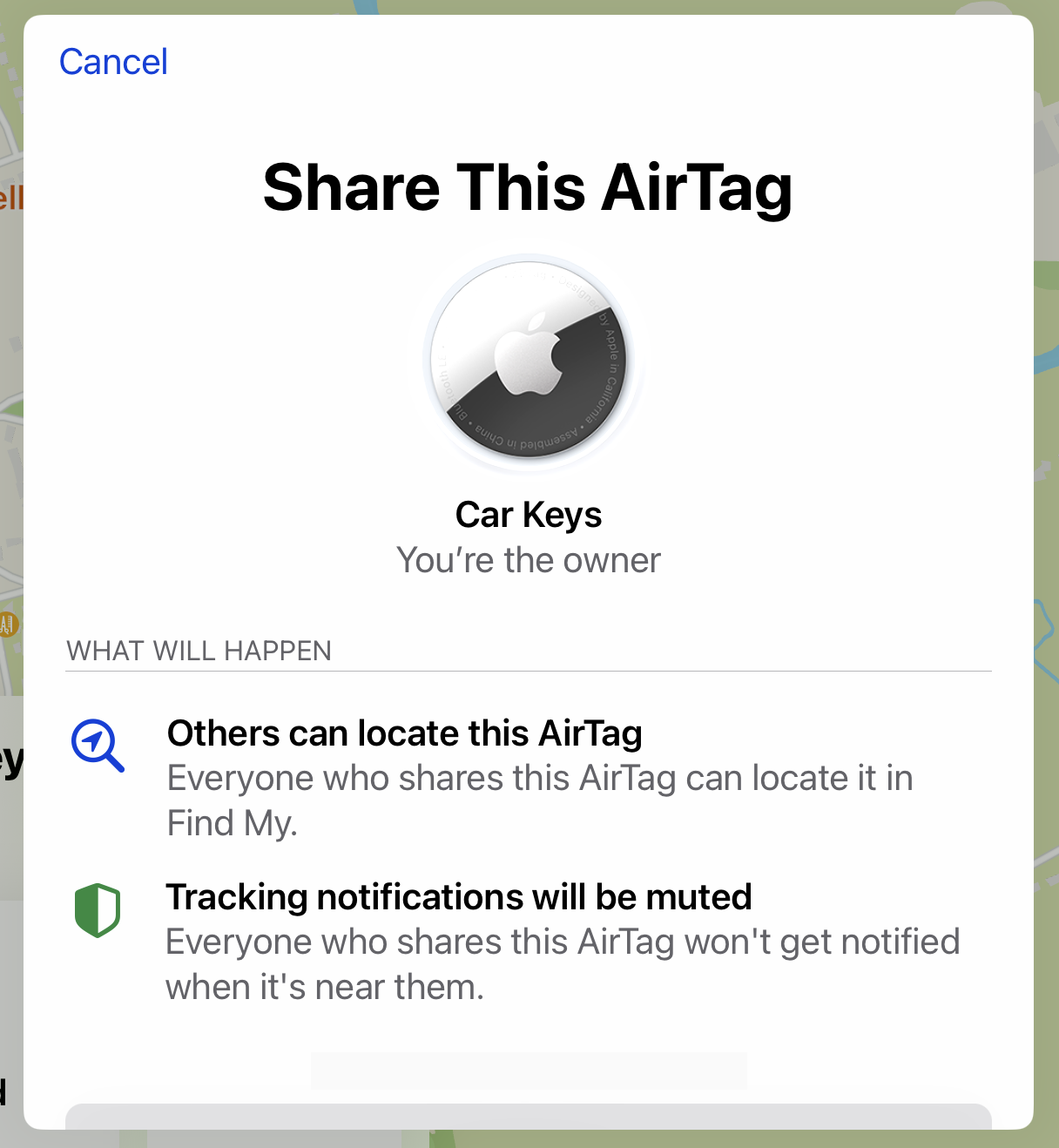 Sharing AirTags will allow all the people with access to those AirTags to track the people who are carrying them. So parents could have AirTags attached to their kids' keys, to track them, but if two parents have shared AirTags on each of their keys, they could also track each other.
These new features above will be available in macOS Sonoma, iOS 17, and iPadOS 17 which roll out in the fall.
How can I learn more?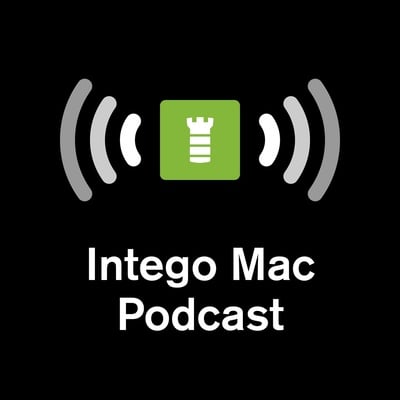 Each week on the Intego Mac Podcast, Intego's Mac security experts discuss the latest Apple news, including security and privacy stories, and offer practical advice on getting the most out of your Apple devices. Be sure to follow the podcast to make sure you don't miss any episodes.
You can also subscribe to our e-mail newsletter and keep an eye here on The Mac Security Blog for the latest Apple security and privacy news. And don't forget to follow Intego on your favorite social media channels: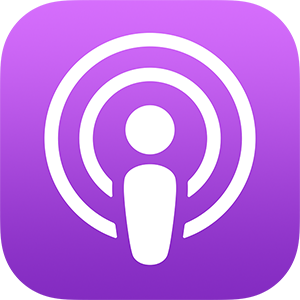 About Kirk McElhearn
Kirk McElhearn writes about Apple products and more on his blog Kirkville. He is co-host of the Intego Mac Podcast, as well as several other podcasts, and is a regular contributor to The Mac Security Blog, TidBITS, and several other websites and publications. Kirk has written more than two dozen books, including Take Control books about Apple's media apps, Scrivener, and LaunchBar. Follow him on Twitter at @mcelhearn. View all posts by Kirk McElhearn →