"It's the ecosystem, stupid"*
Posted on January 11th, 2019 by Kirk McElhearn
(*Note: the title of this article is a riff on a statement made by Bill Clinton's campaign manager during the 1992 presidential race: "It's the economy, stupid.")
We saw recently how Apple's profit warning caused the company's stock to tank. This is because the iPhone, whose sales are down, represents about 60% of the company's revenue, and any disruption to that leading product has a strong effect on the bottom line. But at the same time, Apple's services revenue is increasing, as Apple is morphing from a hardware company to a services company.
Apple is a lot more than just the iPhone; its products represent an ecosystem. In a recent interview with Jim Cramer on CNBC, Tim Cook said that the "virtuous ecosystem is probably under-appreciated," and that "the ecosystem has never been stronger."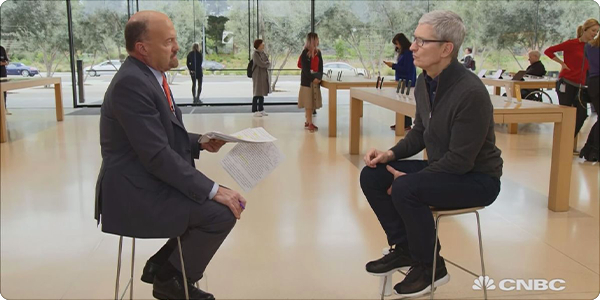 This ecosystem is Apple's "culture of innovation" that creates "hardware and software and services and getting them all to work together." This ecosystem is Apple's strength, but also the company's weakness.
Consider a user who owns a Mac, an iPhone, an iPad, and an Apple Watch. While this isn't Apple's average customer—probably the majority of Apple's customers own just an iPhone—this does represent its "loyal customers." The strength of that ecosystem, which is linked by common software platforms and shared services, allows the company to sell products that mesh together nearly seamlessly.
You store some information on your Mac and you can access it on your other devices via iCloud. You use your Watch for notifications from your iPhone, and to send messages, make phone calls, and more. Your iPad is an extension of all that, somewhere in between the iPhone and the Mac, giving you access to all the same information. You send and receive emails and messages on all these devices, you can view and work on the same documents on three of them, and you can use the same apps on some of them. You can even copy something on one of these devices and access it immediately on another.
This is Apple's strength, but also, in some ways, it is the company's weakness, because most of Apple's customers don't ever experience this interoperability; they only use the iPhone. In fact, many of them will never use an additional Apple device (though the Apple Watch is increasing its penetration). They will access and appreciate the lesser ecosystem that consists of the iPhone, iOS, the App Store, and iCloud, but no more than that. The true power of Apple's ecosystem is only truly apparent when you use multiple devices.
Apple does a good job of selling this ecosystem to that user who has multiple devices, and to families who can use Family Sharing to allow parents and kids to use the same apps and access the same music and video content on a variety of devices. But many if not most people don't need a personal computer any more; they have one in their pockets. And most people probably don't need a tablet.
Apple's ecosystem goes beyond just interoperability. It involves the connection between users and the company, and how Apple treats its customers.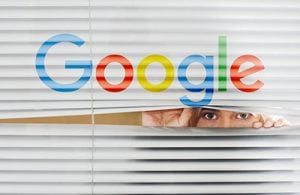 Unlike Google—which offers (mostly) free services, in exchange for your data—Apple does not monetize your personal information. The iPhone is more expensive than Android phones, but part of that discount on the Android side is compensation for giving up your data to Google.
Unlike Facebook—which creates a detailed personal profile to use for advertising—Apple anonymizes your data through differential privacy (as previously discussed on the Intego Mac Podcast).
The newest iPhones are expensive, and these price hikes have come at a time when the device itself has lost a lot of its sheen; it's no longer "magical." But sometimes one needs to consider what is included in the package. It's not just a pocket computer, but a broader ecosystem that extends the power of the device, and with greater privacy than its competitors.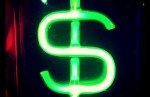 Apple does highlight privacy, but it's hard to factor this into the price of an iPhone. Does that extra privacy, and the broader ecosystem of Apple devices, justify the "Apple tax?" Many users will say that it doesn't; others will feel that it does.
To me, this added value of the Apple ecosystem is most apparent because I own multiple devices. I can make and receive phone calls and messages on my wrist computer; I can work on documents on my pocket computer that I've created on my desktop computer; and I can store and access data in a way that I can access it securely from all of my devices.
One problem with Apple is that they nickel and dime consumers who want to extend this ecosystem, only offering 5 GB of free iCloud storage per account, no matter how many devices one owns. I think that if Apple were to increase the free tier of iCloud storage to 50 GB, which Apple currently bills a buck a month, users might appreciate the smaller ecosystem—the iPhone and the cloud—a bit more. It wouldn't cost the company much, and they could then start helping users leverage this storage.
Apple has built a powerful ecosystem that combines hardware, software, and services, but they need to better communicate this to users. Understanding the power of the ecosystem won't make everyone happy to pay $1,000 or more for the latest iPhone, but it might help them understand that they're paying for more than just the device.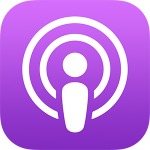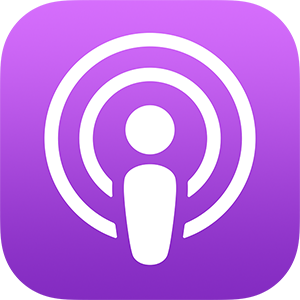 We dive deeper into this topic on this week's edition of the Intego Mac Podcast. Subscribe to make sure you don't miss it!
**Image of "Apple MacBook Pro Retina 2016 Laptop, iPhone 7 Plus, iPad Pro and Apple Watch" by Simon Waldherr is licensed under CC BY-SA 4.0; cropped and resized. Image of "Ecosystem" sign by Nick Youngson, distributed through Alpha Stock Images, is licensed under CC BY-SA 3.0.
About Kirk McElhearn
Kirk McElhearn writes about Apple products and more on his blog Kirkville. He is co-host of the Intego Mac Podcast, as well as several other podcasts, and is a regular contributor to The Mac Security Blog, TidBITS, and several other websites and publications. Kirk has written more than two dozen books, including Take Control books about Apple's media apps, Scrivener, and LaunchBar. Follow him on Twitter at @mcelhearn. View all posts by Kirk McElhearn →