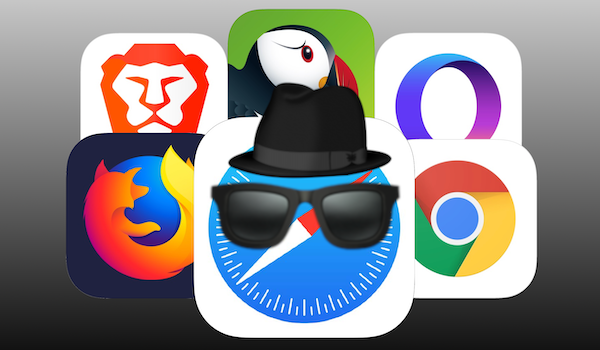 If there's one app that just about everyone uses on their iPhone, iPad, or iPod touch, it's a web browser. You use your browser to get information, to shop, and for entertainment. iOS devices come with Apple's Safari browser pre-installed, but you can use a different browser if you wish. Unfortunately, on iOS you can't set a different browser as the default, so when you tap links in emails or messages, Safari will open them—but most apps let you lightly tap-and-hold on links to copy the address so you can paste it into an alternative browser of your choice.
If you choose a different web browser, you should its consider security and privacy. Not all browsers handle your data optimally, and few are developed with privacy and security as a primary focus. In this article, I'm going to discuss the default Safari web browser for iOS, and look at some popular mobile alternatives such as Chrome, Firefox, and others.
(Be sure to also check out our companion article about the most private browsers for Mac.)
Safari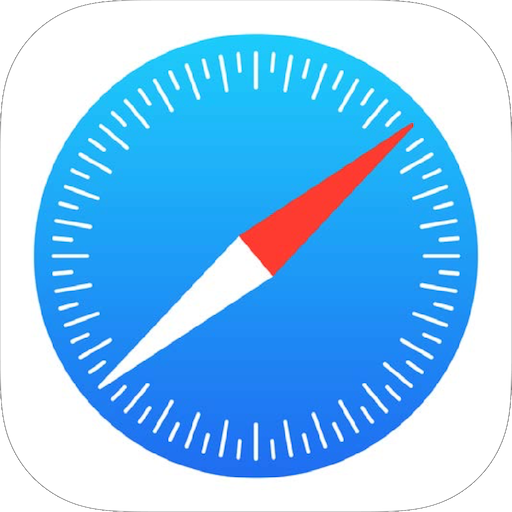 As I mentioned above, Safari is the default web browser on iOS, and you can't change it. This is not necessary a bad thing; Safari is an excellent browser, and if you believe Apple's public relations campaigns, the company places a strong focus on privacy as a way of differentiating itself from tech giants like Google and Facebook.
One advantage of using Safari on an iOS device is the fact that Safari stores your bookmarks and browsing history in iCloud (which is useful when you also synchronize Safari on your Mac or another iOS device with the same iCloud account). Your passwords can also be saved in iCloud Keychain, making it easy to log into your favorite sites in Safari when using other devices. These iCloud synchronization features make it easy to move between iOS and macOS devices.
With the iOS version of Safari, you can also use third-party ad blockers and tracker blockers, which are not compatible with alternative iOS browsers (although many iOS browsers come with their own built-in ad blocking systems). See this article for more on these types of blockers.
Google Chrome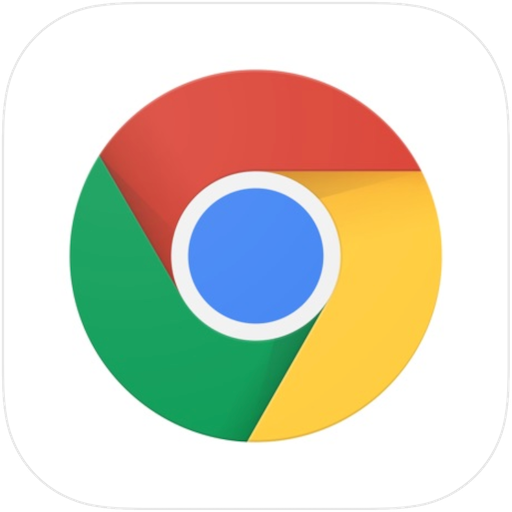 Google Chrome is a popular web browser, and it has about 65% mobile market share worldwide, according to NetMarketShare (presumably, most mobile Chrome users are using Android phones; however, Chrome is available for iOS, too).
But it's a Google app. As such, it is designed to suck up your data and send it to Google's servers so Google can better serve you targeted advertisements. However, if you use the Incognito private browsing mode, you'll be able to eliminate a lot of data collection. Chrome is a decent iOS browser, especially if you use Chrome on your Mac and want to sync bookmarks and browsing history, but keep in mind that it's not designed with privacy as one of its highest priorities.
Google explains Chrome's basic security and privacy settings here, and you can read the Google Chrome Privacy Notice and Google Privacy Policy to learn more about what information Google collects and how it uses that data. Google also has a very long and in-depth Google Chrome Privacy Whitepaper page that is kept up to date with much more detailed information.
Mozilla Firefox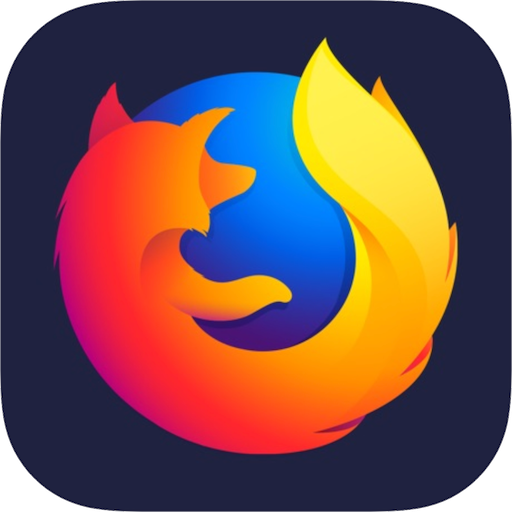 Mozilla Firefox is another iOS version of a popular desktop browser. Firefox is cross-platform, available on Mac, Windows, and even Linux, and is run by the non-profit Mozilla Foundation. (Firefox is actually a descendant of the early web browser Netscape Navigator.) The iOS version of Firefox includes ad and tracker blocking, but there is also Firefox Focus, which activates these features by default.
Again, as with Chrome, if you use Firefox on the desktop, it's a lot more useful to use it also on iOS to sync your bookmarks and history.
Mozilla has a "Protect your privacy" page with information about how to improve your browsing privacy when using Firefox (although some of what's described there only applies to the desktop version of the browser).
Brave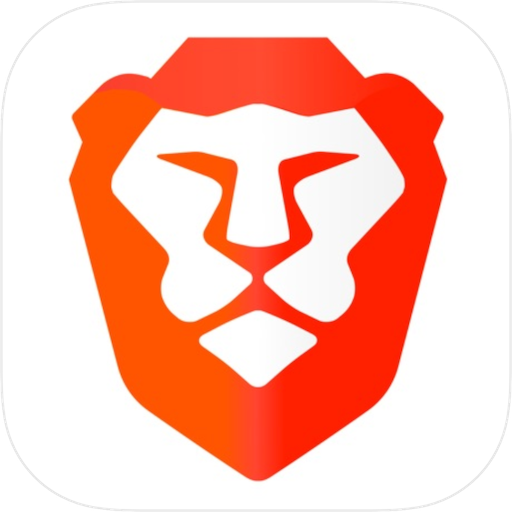 Brave is a web browser that focuses on security and privacy, and that includes a built-in ad and tracker blocker. By blocking ads and trackers, there is less data downloaded and your privacy is better respected.
A really nice optional feature is that you can also disable JavaScript by default—which can significantly enhance security, but will unfortunately break portions of most websites (thankfully, you can easily enable JavaScript for just the sites that really need it). Brave is also designed to automatically upgrade sites from HTTP to HTTPS secure versions when possible. You can even configure the browser to always launch in private browsing mode. Brave has a strong focus on privacy, so if that's your main concern, it's definitely worth checking this browser out.
You can read the Brave Browser Privacy Policy here.
Opera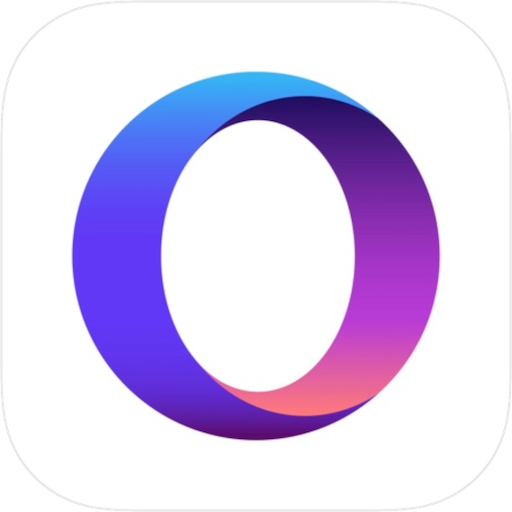 Opera Touch is the iOS version of the Opera browser. It is optimized for one-hand usage, and includes an ad blocker. Oddly, it also includes a built-in cryptocurrency wallet, which most users probably won't need.
Opera has a help page with details about the browser's security and privacy features and settings (however, much of what's described there only applies to the desktop version). You can also read Opera Software's privacy and cookie policy documents.
Puffin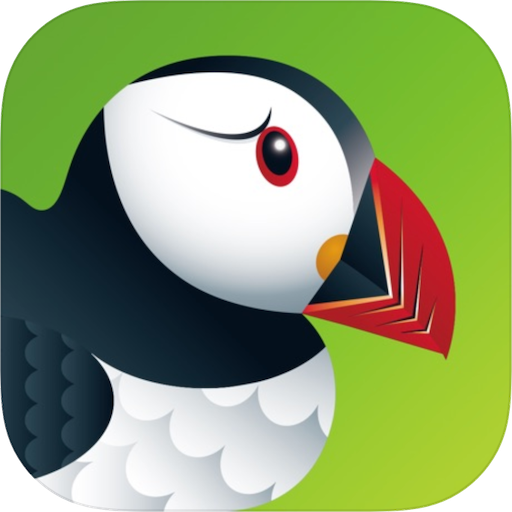 Puffin, developed by CloudMosa, is available on many platforms, including iOS (for now; I'll get to that). The company says that the browser can protect your device from malware, but this claim is rather dubious since there isn't any known iOS malware in the wild today.
Perhaps the most unique feature of Puffin has to do with compatibility with legacy web content, rather than security or privacy. Long-time Apple fans may remember that in the earlier years of iOS, some users and pundits complained about the lack of a Flash Player component in Apple's mobile Safari browser, and in April 2010, Steve Jobs wrote a tirade (er, open letter) called Thoughts on Flash explaining why Flash would never be allowed on iOS. Since December of that same year, the Puffin browser has sought to change this, giving users the option to view Flash-based content within a browser on iPhones and iPads.
The basic version of Puffin is ad-supported, but the $5 Puffin Pro has no ads, and has a number of enhanced features.
Unfortunately, CloudMosa recently announced that it is ceasing development of Puffin for iOS effective October 31, 2019 due to challenges with Apple blocking them from releasing updates in the App Store, so if you want Puffin, grab it while you still can, but don't expect to be able to use it for much longer. Users who have paid for a subscription will still be able to use the browser "for a while" after the October 31 end date to give them time to find an alternative browser. Puffin will still be available for Android, macOS, Windows, Android TV, and Raspberry Pi.
You can read Puffin's privacy policy here.
Microsoft Edge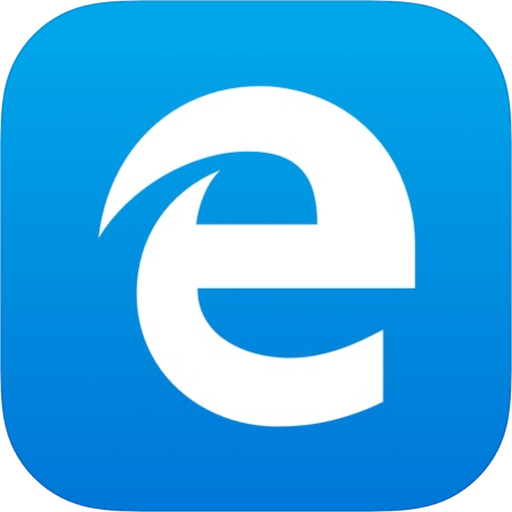 Microsoft Edge is the company's browser that replaced Internet Explorer on Windows, and an iOS version was released in late 2018. There is no reason to use Edge on an iOS device, unless you use Windows and want to sync your bookmarks and browsing history. If you do use Edge, this happens automatically, so if you want to switch to Windows, you can pick up where you were on your iOS device. If you are a Windows user, you may find it easier to work with a browser that is familiar.
You can read more about Privacy at Microsoft and read the company's privacy policy.
Which browser to choose?
Choosing a web browser for iOS is a special challenge. It's a balance between convenience and security, but this is more complex on iOS where you cannot change the default browser. As I mentioned above, you can copy links from emails, messages, etc., and paste them in another browser, but doing so is a bit cumbersome on a mobile device.
Safari is fairly advanced as far as privacy is concerned, and Apple has introduced a number of new features that prevent websites from getting too much of your data. You can reinforce this protection by installing ad and tracker blockers; on iOS, many alternative browsers include their own ad blockers.
If privacy is important to you, then Brave is a great choice because of its built-in ad and tracker blocking, automatic HTTPS upgrades, option to always default to private browsing mode, and optional JavaScript blocking that can be re-enabled on a per-site basis when needed.
But the question of how you sync data across your devices means that you may want to consider which web browsers you prefer to use on a Mac, assuming you use one. See our companion article: Safari, Chrome, Firefox: Which is the most private browser for Mac?
Related: How to use Private Browsing mode in Safari on iOS
How can I learn more?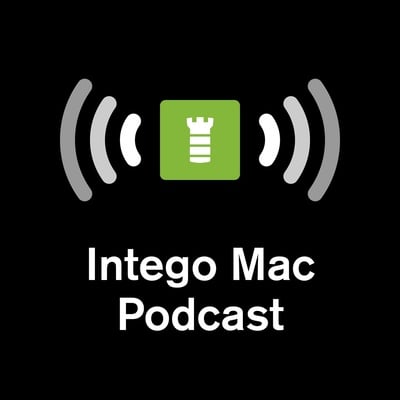 Each week on the Intego Mac Podcast, Intego's Mac security experts discuss the latest Apple news, security and privacy stories, and offer practical advice on getting the most out of your Apple devices. Be sure to follow the podcast to make sure you don't miss any episodes.
You can also subscribe to our e-mail newsletter and keep an eye here on Mac Security Blog for the latest Apple security and privacy news. And don't forget to follow Intego on your favorite social media channels: Facebook, Instagram, Twitter, and YouTube.
About Kirk McElhearn
Kirk McElhearn writes about Apple products and more on his blog Kirkville. He is co-host of the Intego Mac Podcast, as well as several other podcasts, and is a regular contributor to The Mac Security Blog, TidBITS, and several other websites and publications. Kirk has written more than two dozen books, including Take Control books about Apple's media apps, Scrivener, and LaunchBar. Follow him on Twitter at @mcelhearn. View all posts by Kirk McElhearn →