Use private browsing to maintain your privacy on the web
Posted on by Kirk McElhearn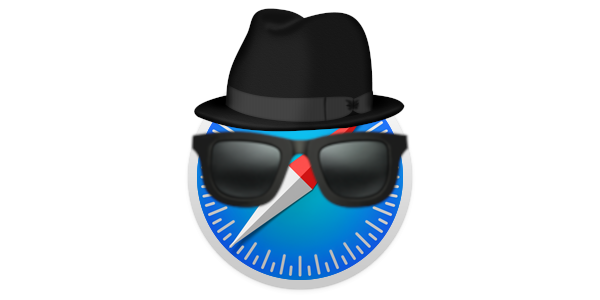 You know that whenever you visit a website, a great deal of data is collected about you by the company running the website, and by third parties that track you to serve ads. The more you use the web, the more information goes into profiles that companies like Google and Facebook use to target ads that match your search terms, the types of websites you visit, and more.
While you can use an ad blocker to not see ads, and also to block some of the trackers used to follow you around, these tools aren't 100% effective. But there's another way you can maintain your privacy: you can use private browsing.
What is private browsing?
All the main web browsers offer a private browsing option. It was first available in Apple's Safari in 2005, it's also available in Firefox, and it is known by various names in other browsers: Google Chrome calls it Incognito; Opera calls it Private Tabs or Private Windows; and Microsoft Edge calls it InPrivate Browsing.
When you use this feature, according to Apple:
When you use Private Browsing windows, the details of your browsing aren't saved, and the websites you visit aren't shared with your other devices.
But Safari's private browsing does much more:
Private browsing tabs or windows are isolated from your non-private tabs and windows, so websites can't track you between private and non-private browsing windows. Say you log into your Facebook account in a non-private window, then visit a site that uses Facebook logins in a private window, that second site won't see that you're logged in.
In a private tab or window, your history isn't saved, and information you enter on web pages is not recorded for AutoFill.
Your web pages aren't saved in iCloud, so you can't go to another device signed into the same iCloud account and open those pages, and if you're using Handoff, these pages won't be available on other devices.
Your searches aren't saved for AutoFill in the Search field later.
Downloads don't show up in the Downloads list.
Cookies and other website data are not saved.
Websites can't store any information on your Mac; this means that some websites may not work correctly when you use Private Browsing.
In essence, private browsing lets you do what you normally do in a web browser—log into a site, get information, download items, etc.—but when you close the tab or window, you are forgotten. It's especially good to use private browsing any time you use a public computer, or even a friend's computer.
Note that as long as you're working in a private browsing window, any website you visit will be able to access cookies and trackers that have recorded data since you opened that window or tab. As long as one private browsing window or tab remains open, the same private browsing session remains active, so think about closing these windows from time to time, or quitting your browser when you're not using it to delete all this temporary data.
How to use private browsing in Safari
To open a new private browsing window in Apple's Safari, choose File > New Private Window. The window looks like a regular window, but the address bar is dark.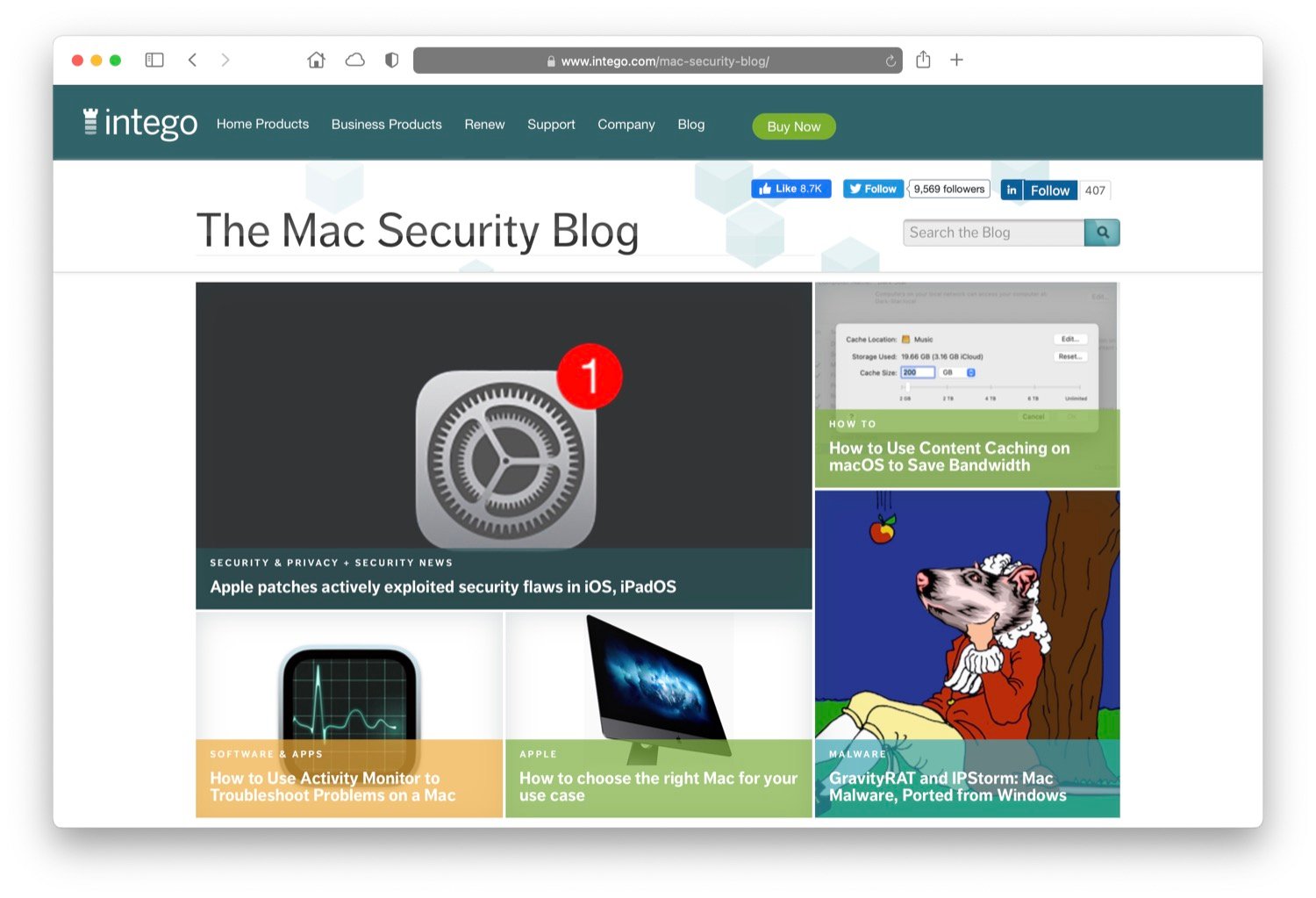 To open a new tab in private browsing mode, press Command-T while viewing the private browsing window. Any tabs you open within a private browsing window will also be in private browsing mode.
You can also use private browsing in Safari on iOS. With Safari on an iPhone or iPad, you turn private browsing on or off. To do this, tap the new tab button at the bottom right of the Safari window (it's the button with the two overlapping squares), then tap Private.
Doing this changes the color of the header and footer of the Safari window. As long as Private is activated, each new tab will be opened in private browsing mode.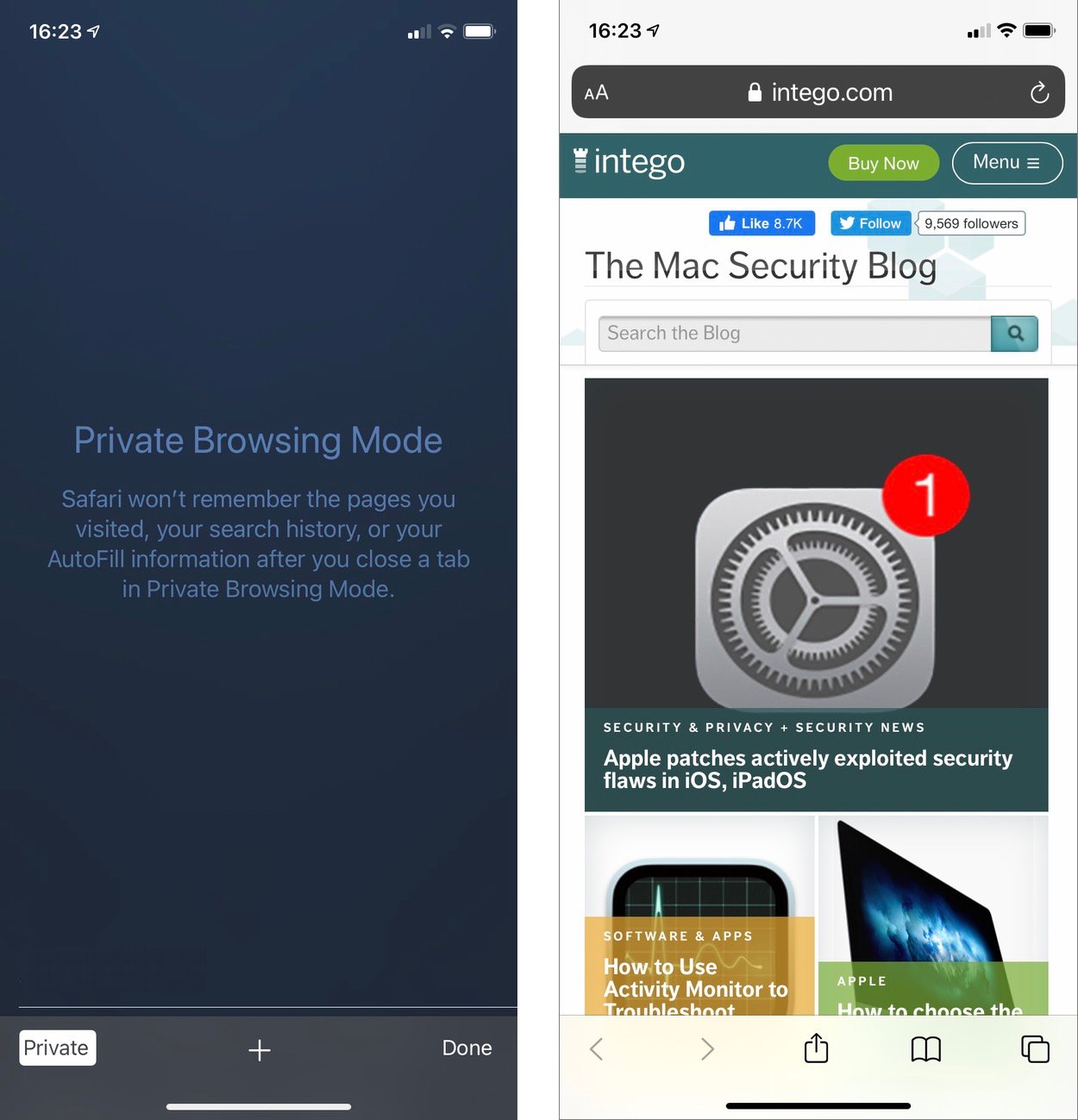 To exit private browsing mode, just tap Private again to deactivate it.
Use private browsing with Google Chrome
In Google Chrome, choose File > New Incognito Window to open a private browsing session. It's a bit clearer that you're using a private browsing window than with Safari; the title bar and tool bar are dark, not just the address/search field.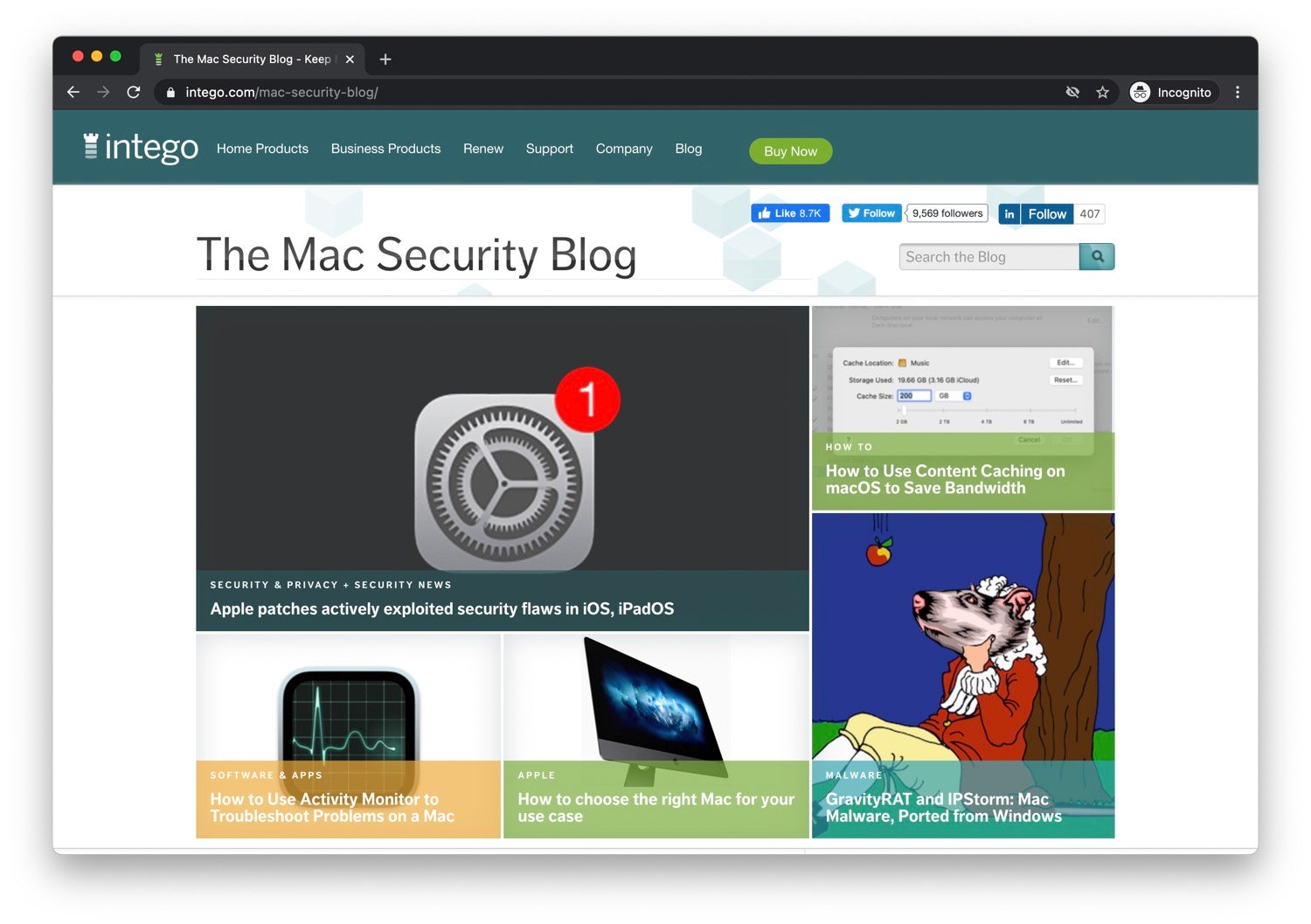 Use private browsing with Firefox
In Firefox, choose File > New Private Window. The title bar is black, and there's a little purple logo at the top right of the window to show that you're in private browsing mode.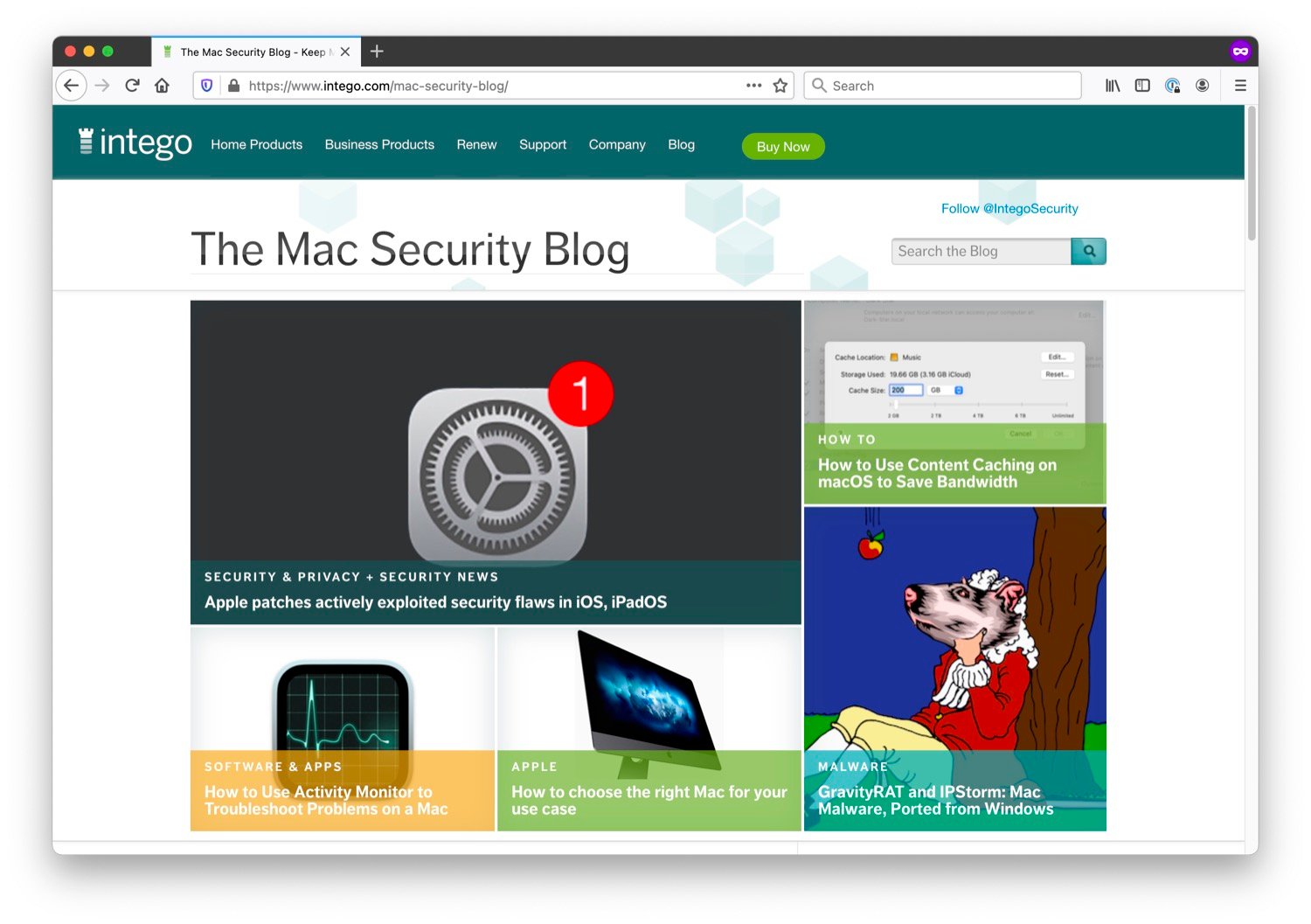 Use Microsoft Edge
As with other browsers, Microsoft Edge makes the title bar and address bar dark, and has the InPrivate logo to the right of the address bar.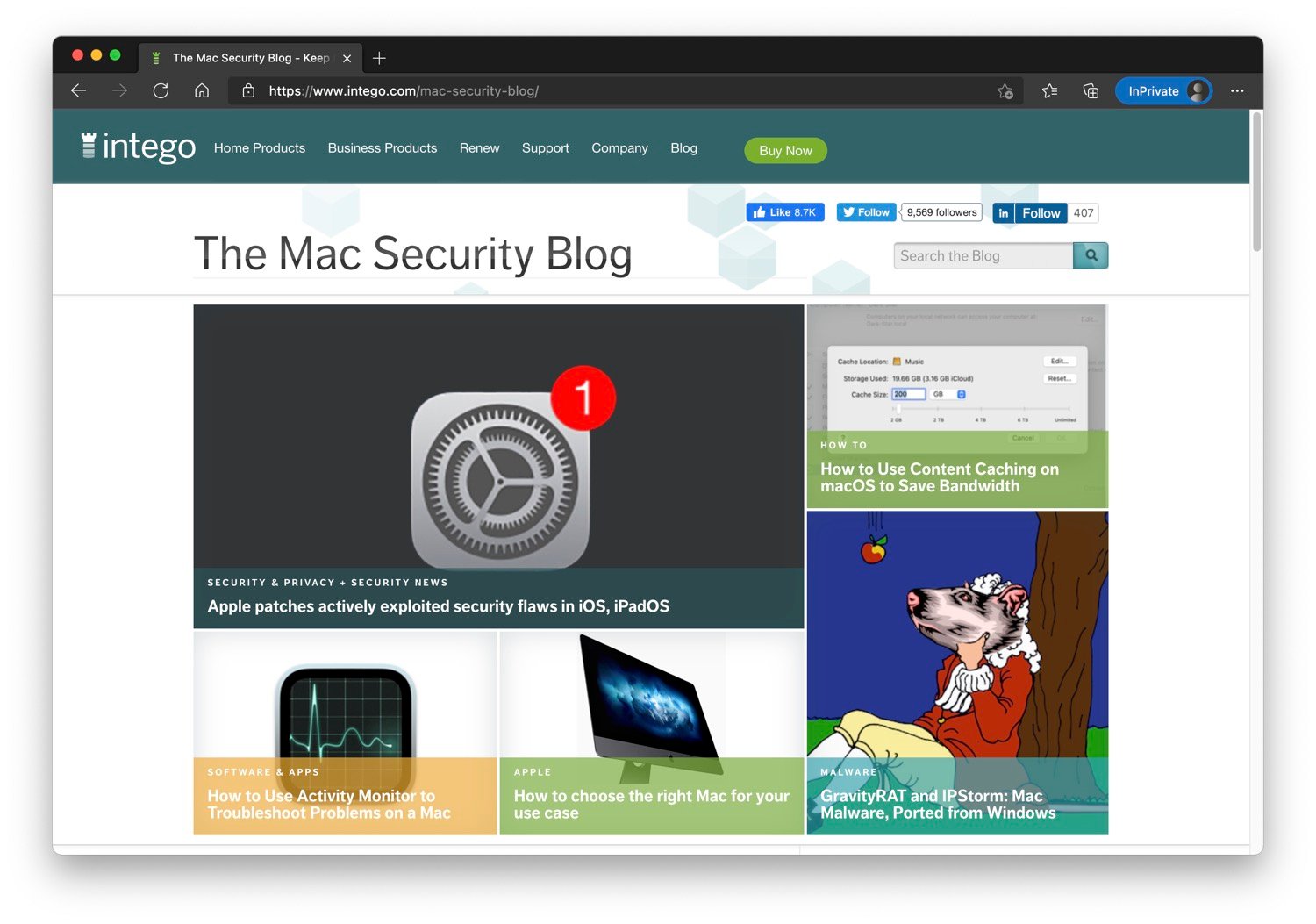 Use private browsing often
Private browsing is a great way to protect your privacy online. Some people use this all the time when they're browsing, to minimize the amount of data collected by websites. Don't forget to close all your private browsing windows when you're done using them to completely clear out all the temporary browsing data.
About Kirk McElhearn
Kirk McElhearn writes about Apple products and more on his blog Kirkville. He is co-host of the Intego Mac Podcast, as well as several other podcasts, and is a regular contributor to The Mac Security Blog, TidBITS, and several other websites and publications. Kirk has written more than two dozen books, including Take Control books about Apple's media apps, Scrivener, and LaunchBar. Follow him on Twitter at @mcelhearn. View all posts by Kirk McElhearn →