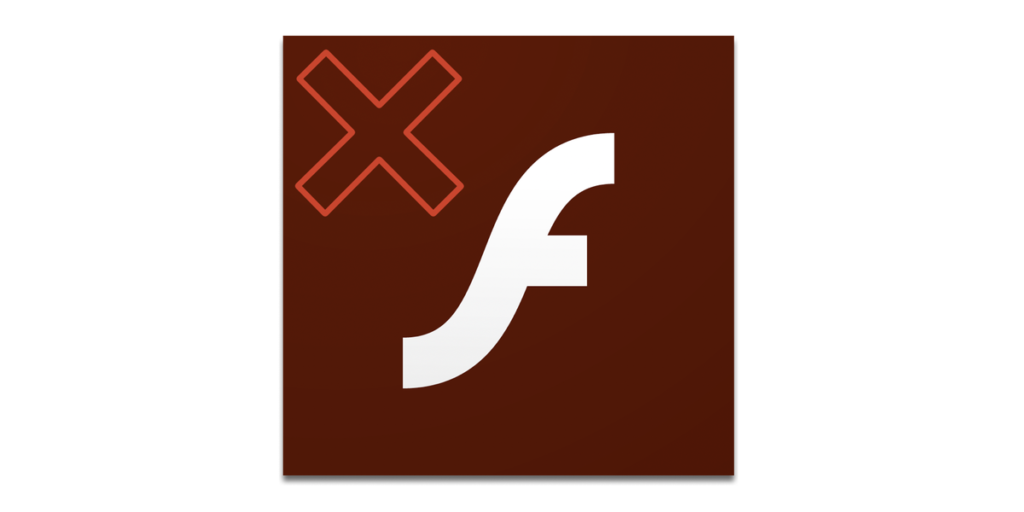 Adobe Flash Player has had a long life as a tool for displaying multimedia content in web browsers, but as of December 31, 2020, this software reached the end of its life. From this date on, Adobe will not issue any updates for the software, and will prompt users to uninstall Flash Player as soon as possible.
Here's how to uninstall Flash Player on your Mac.
Why uninstall Flash Player?
Adobe Flash Player has long been problematic because of the many security vulnerabilities discovered in the software. Because of this, users were accustomed to downloading new versions regularly. You could go to websites to view multimedia content, and see a message saying that your Flash Player software needed to be updated to be able to play a site's content. Malware creators exploited this, serving Trojan horses that looked like Flash Player updates, but really just infected Macs.
Starting January 12, 2021, Adobe will block Flash content from running in Flash Player, but the software will remain on your Mac unless you uninstall it. It's a good idea to remove any software that you don't need, especially one with a potential to be exploited for malicious purposes.
How to uninstall Flash Player
Uninstalling Flash Player in simple. Adobe has a webpage offering Flash Player uninstaller for Mac. One version is for Macs running macOS / Mac OS X 10.6 or later, another is for Macs running Mac OS X 10.4 or 10.5, and there is even an uninstaller for Macs running Mac OS X 10.1 to 10.3.
Download the appropriate uninstaller, double-click the disk image, then double-click the Adobe Flash Player Uninstaller icon.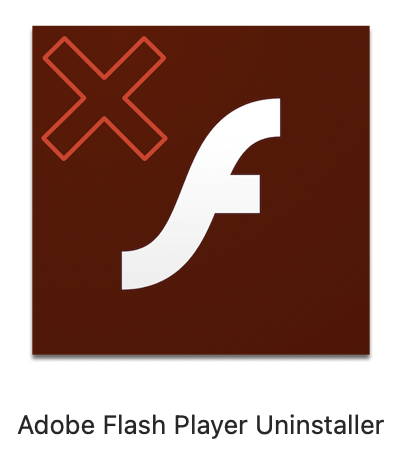 In the Uninstaller window, click Uninstall.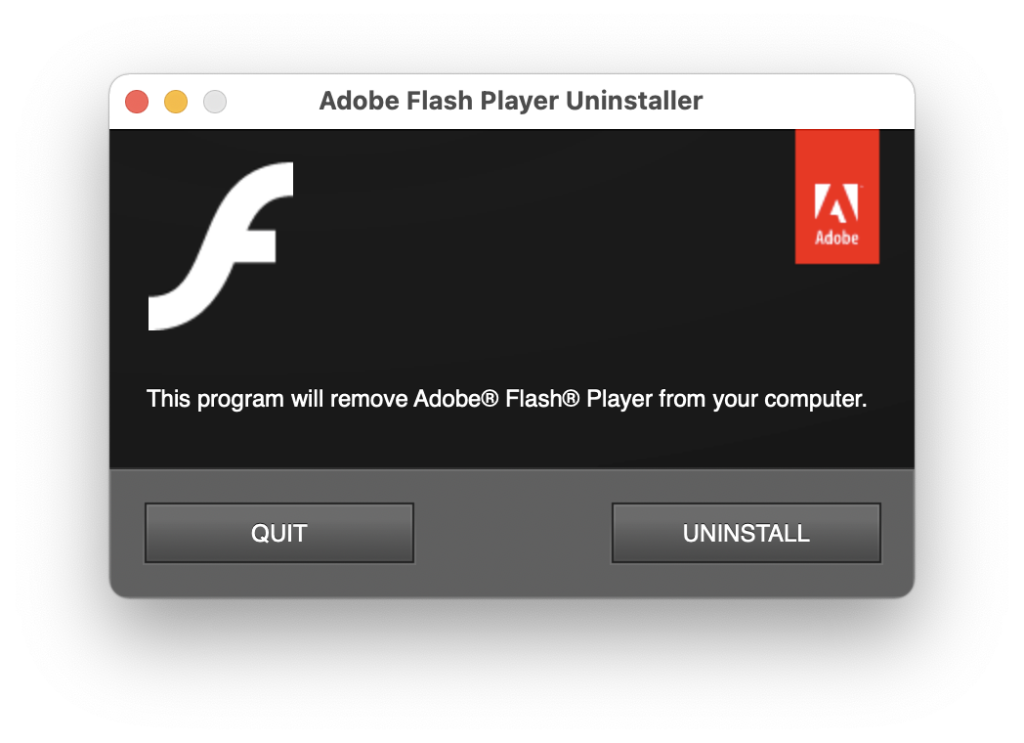 You'll be asked to enter your password for this software to continue. If you have a browser running, the uninstaller will ask you to quit it. You can click Force Close All if you have multiple browsers open. (Don't click the Quit button on the uninstaller; that quits the app itself.)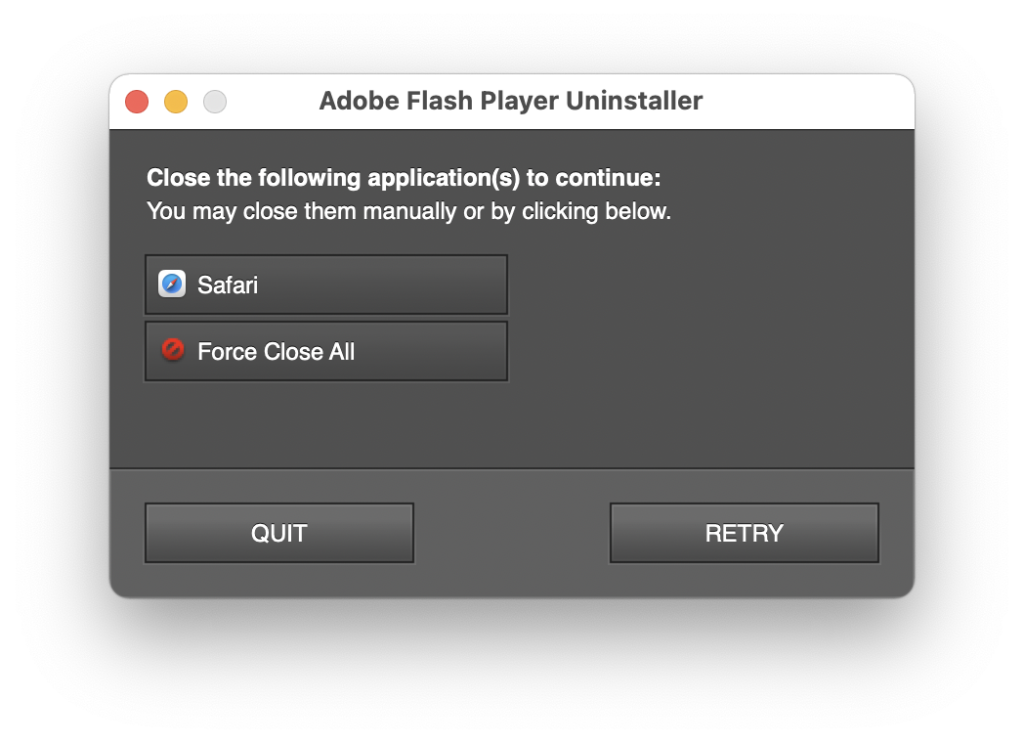 The uninstaller will remove the software, then display this screen confirming its uninstallation.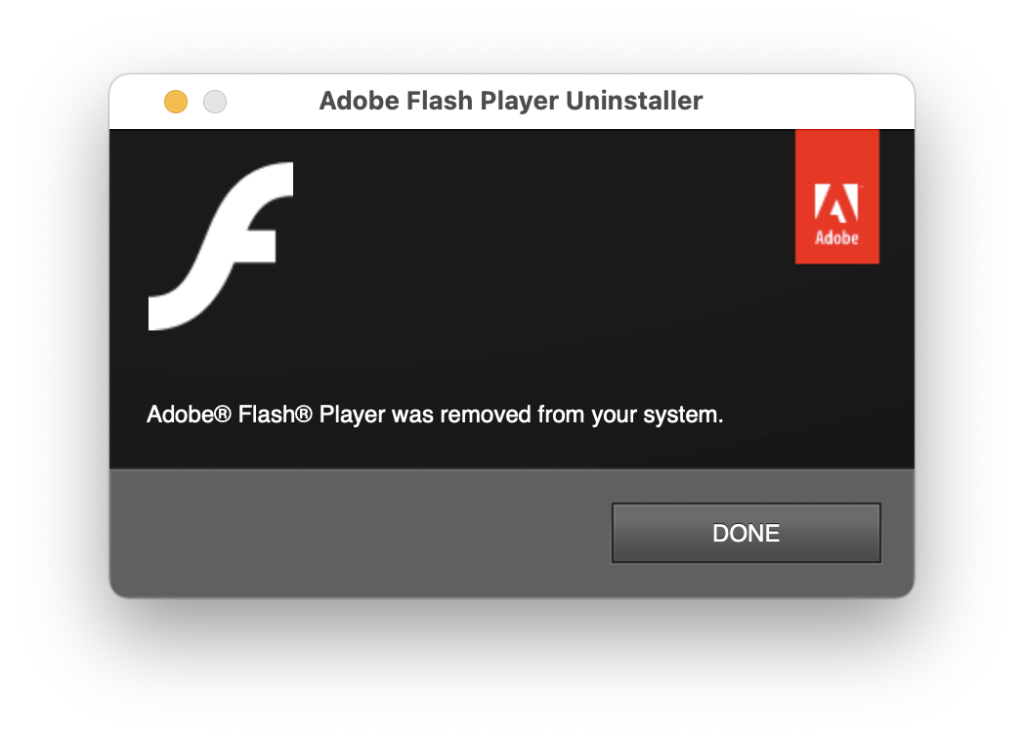 After the software is removed, there may be some files still on your Mac, and you can remove these manually. Go to the Library folder in your home folder (the one with the house icon and your name). If you don't see the Library folder, in the Finder, hold down the Option key, then click the Go menu and choose Library. Look for the following folders, and delete them.
/Library/Preferences/Macromedia/Flash Player
/Library/Caches/Adobe/Flash Player
From now on, if you visit a website with Flash content, you will not be able to view this content. While Flash content has become rare, there are still some old sites that have not updated such content.
About Kirk McElhearn
Kirk McElhearn writes about Apple products and more on his blog Kirkville. He is co-host of the Intego Mac Podcast, as well as several other podcasts, and is a regular contributor to The Mac Security Blog, TidBITS, and several other websites and publications. Kirk has written more than two dozen books, including Take Control books about Apple's media apps, Scrivener, and LaunchBar. Follow him on Twitter at @mcelhearn. View all posts by Kirk McElhearn →