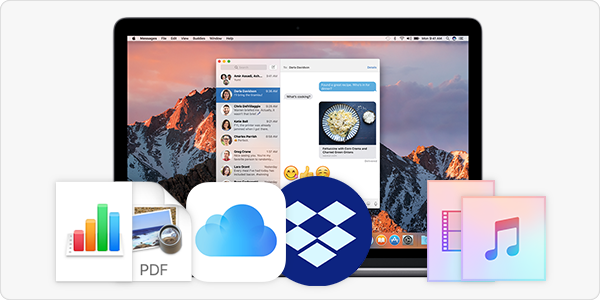 "In this world nothing can be said to be certain, except death and taxes," to quote the famous Benjamin Franklin. We're all going to die one day, as fatalistic as it may sound, but we also live in the digital age in which information can live forever.
Keeping your information safe and secure in the digital age is an extremely important responsibility—as well as creating a plan for your digital legacy.
You may have life insurance and plans for how your finances will be handled after your death, especially if you have a family, own a home, or have a mortgage. Yet few people think about their digital legacy: This includes documents and photos you have created, but also content that you have purchased online, and the posts you have made on Facebook or other websites.
What will happen to all the digital content you own after you die? Will a loved one be able to access your Dropbox folder to get copies of your personal documents? And how can your next of kin get access to your iCloud account to save copies of your photos? What will happen to your music collection when you pass? These are all great questions that I'll answer in this article, including your options for securing your digital assets and passing them on to your family.
Here's how to prepare your digital legacy and ensure that your loved ones can access your information left online after you die.
Your digital rights
For a long time, Apple stated that your loved ones had no rights to the content of your iCloud account. Apple's iCloud terms and conditions said:
Unless otherwise required by law, You agree that your Account is non-transferable and that any rights to your Apple ID or Content within your Account terminate upon your death. Upon receipt of a copy of a death certificate your Account may be terminated and all Content within your Account deleted.
With the release of iOS 15 and macOS Monterey, Apple added this to the beginning of the above clause:
Except as allowed under Digital Legacy…
Previously, Apple's terms and conditions meant that your emails, your personal documents, and your photos would not be accessible to anyone else. This was problematic: if you died, and wanted your spouse or children to have copies of this information, Apple would not give it to them. However, there was a court case in 2016 where a widow sued Apple to obtain her husband's data, and won in court.
Since then, Apple has changed this and allowed users to set up a "Legacy Contact" who can access much of their data after their death. This includes your photos, notes, and emails, but not any purchases you made from the iTunes Store or App Store. You should set up a legacy contact; [read this article to find out how to do this](https://www.intego.com/mac-security-blog/how-to-set-icloud-account-recovery-contacts-legacy-contacts-and-trusted-phone-numbers/).
Preparing the future
All digital accounts are designed to be owned and managed by a single person, but this doesn't stop a lot of people from sharing their credentials. It's best not to do this, of course, but if a husband and wife, for example, know each other's Apple ID passwords, there's nothing Apple can do to stop them.
Many couples even share the same Apple ID; it's a lot easier than Apple's clunky Family Sharing, a feature that is fairly recent. In some cases, they may share the same email account, but nothing stops them from using other email accounts, such as Gmail, with Apple devices, so their emails are individual.
While I don't recommend sharing the same Apple ID, what I do advise is ensuring that each spouse or partner have access to the most important passwords they need for various accounts. At a minimum, these are passwords for an Apple ID, a Google account, email accounts, Dropbox or other cloud storage, and perhaps a Facebook account as well.
If something happens to one person, the spouse or partner will be able to make copies of the documents and photos belonging to the other person. They'll also be able to copy any music the other person has purchased, since music—other than music from streaming services—doesn't contain DRM.
Things are more complicated for other content. Think of the apps, movies, and TV shows that someone buys; technically, they are not transferrable to another account, and Apple's iTunes Store terms and conditions contain no section about survivorship. Having access to someone's Apple ID will mean that this DRM-protected content can be played, but only when signed into that account.
Sharing Passwords
Beyond simply accessing an Apple ID, Google account, or other services, there's a need to access individual accounts. If your spouse or partner dies, you may want to delete their social media accounts. While Facebook lets you create "memorialized accounts" for people who have passed away, retaining their content online, there may be other accounts where they are active, and where you may want to save or delete content they have posted or saved.
For instance, you may simply need to terminate certain accounts to stop them from billing to a joint credit card or bank account. The best way to access these accounts is to have their passwords; otherwise, contacting each website or service could take a very long time, and require that you send a death certificate.
One practical way of doing this is for each person to use a password manager, and to keep a record of the master passwords somewhere safe. This could be, for example, in a safe deposit box, or another location that isn't easily accessible. (You don't want this in your home, where a burglar could find it.)
Or you could create an encrypted disk image and store it on a shared server—such as Dropbox or Google Drive—so both spouses or partners can access it if needed. In this disk image, you can store files of all kinds; the best is to save a text file with the master passwords to the password manager, which will be up to date with the passwords that each person uses for their various accounts, and perhaps some other passwords, such as the main user account password each person uses to log into their Macs, and the PINs they use for their iPhones or iPads.
You can also list any other online accounts whose passwords cannot be stored, such as bank accounts, investments accounts, and others. People who are not married may want to make this available to one or more children. But of course, you need to trust that the other spouse or children will not misuse this information.
Think ahead. This day will come, maybe sooner than you expect. It's important that your digital legacy not be lost when you're gone. It's not hard to protect your digital legacy—it just takes a bit of planning.
How can I learn more?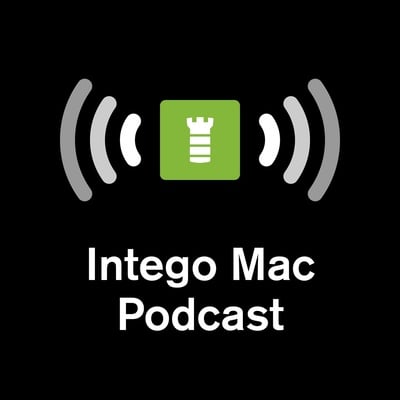 Each week on the Intego Mac Podcast, Intego's Mac security experts discuss the latest Apple news, security and privacy stories, and offer practical advice on getting the most out of your Apple devices. Be sure to follow the podcast to make sure you don't miss any episodes.
You can also subscribe to our e-mail newsletter and keep an eye here on The Mac Security Blog for the latest Apple security and privacy news. And don't forget to follow Intego on your favorite social media channels: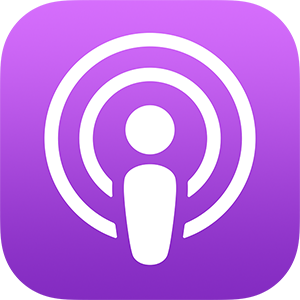 About Kirk McElhearn
Kirk McElhearn writes about Apple products and more on his blog Kirkville. He is co-host of the Intego Mac Podcast, as well as several other podcasts, and is a regular contributor to The Mac Security Blog, TidBITS, and several other websites and publications. Kirk has written more than two dozen books, including Take Control books about Apple's media apps, Scrivener, and LaunchBar. Follow him on Twitter at @mcelhearn. View all posts by Kirk McElhearn →