How to Clear Your Safari Browser Cache on Mac
Posted on May 21st, 2020 by Kirk McElhearn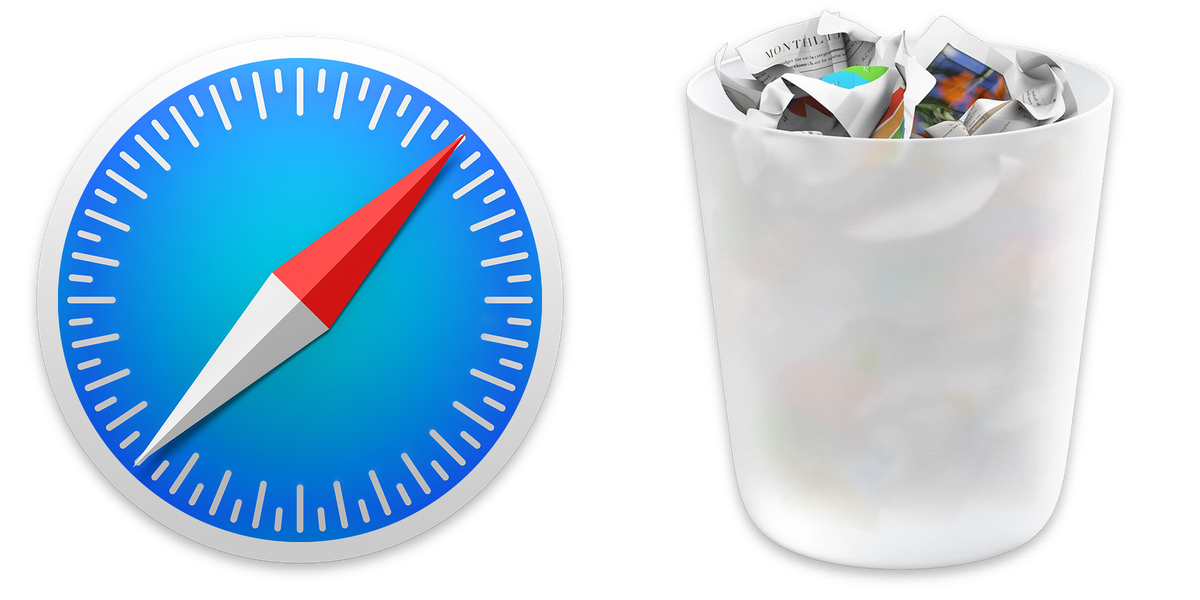 To make your browsing experience more efficient, web browsers cache data, which means they store files on your computer. They do this so when you return to a website, you don't need to download all if its elements. For example, if you regularly view a web page that contains a number of graphics, not downloading those graphics will save time, and save bandwidth, both for you and for the web host.
Sometimes, however, you may want or need to delete that cache. This is a first-line troubleshooting technique when you are having difficulty displaying web pages. Different browsers have different methods for doing this, and Apple's Safari makes this complicated, for some reason. Here's how you can delete your Safari browser cache.
Turn on Develop Mode
In older versions of Safari, it was easy to delete the web cache. (See this article for instructions). But to access the Empty Caches menu item in the current version of Safari, you need to turn on Develop mode.
To do this, go to Safari > Preferences, then click Advanced. Check Show Develop menu in menu bar.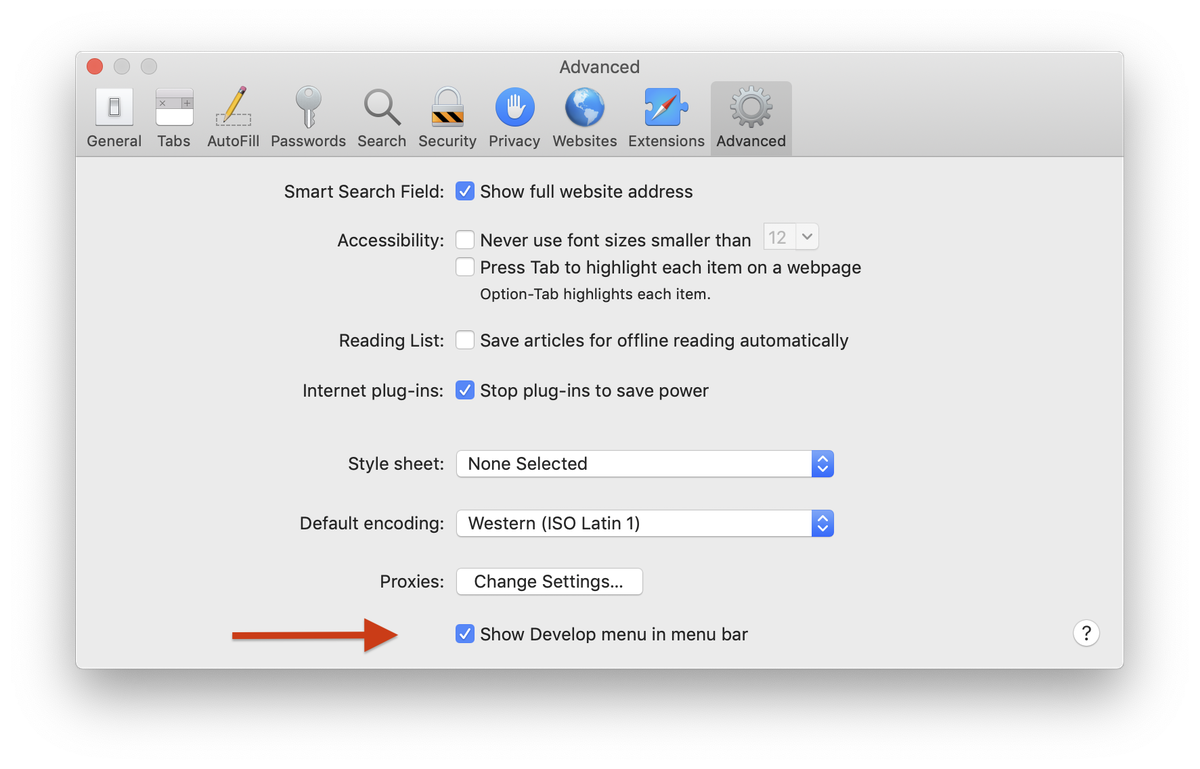 If you click the Develop menu that displays, you'll see a slew of menu items. These are mostly used be developers who need to see the source code of a web page, check how JavaScripts run, and even try out web pages in different sizes, to see how they display on mobile devices.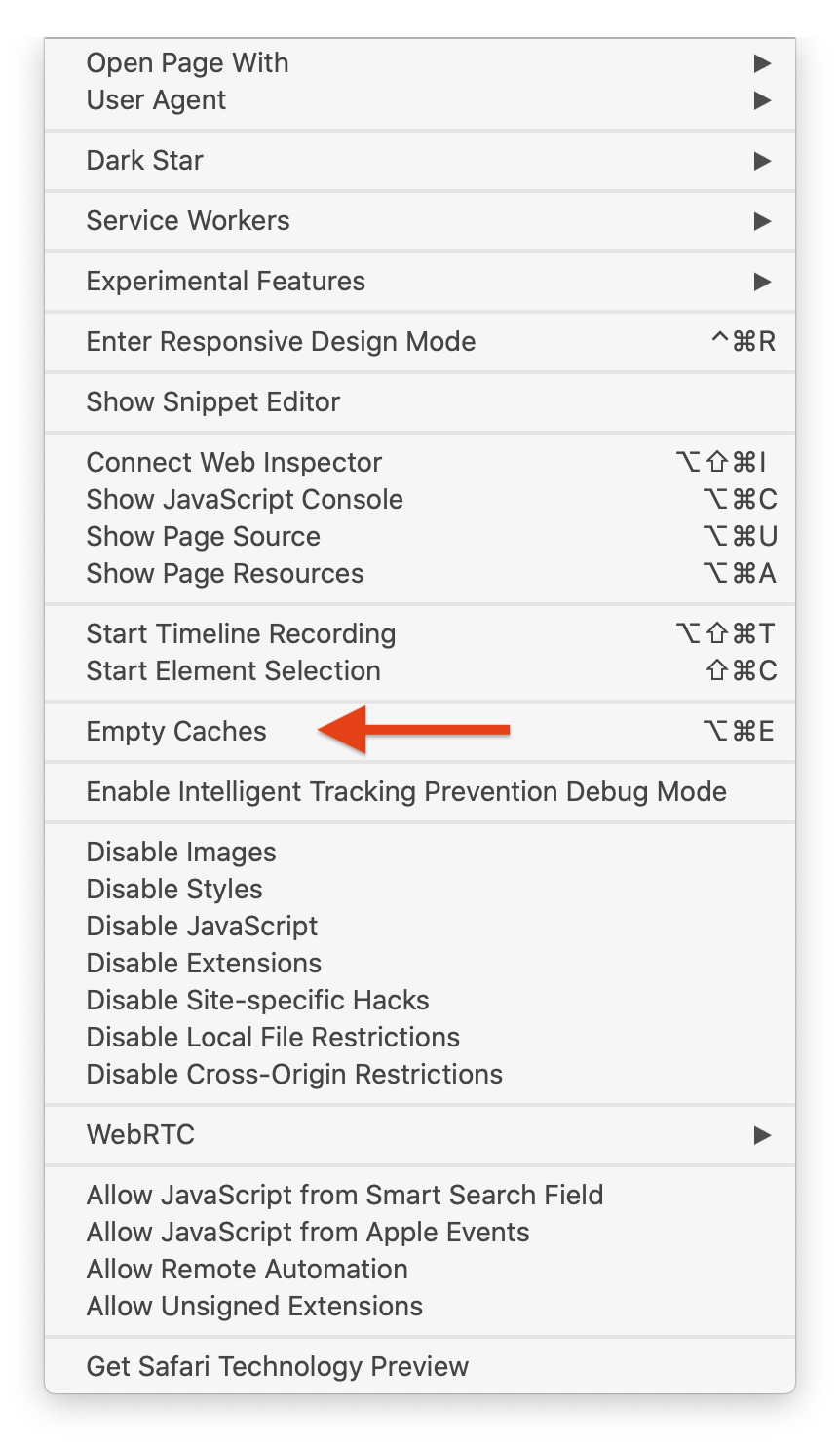 Delete the Safari Cache
Near the middle of the menu, you'll see an Empty Caches menu item. Select this, and Safari will delete the files it's stored on your Mac. This will help free up some disk space; some cases, there can be hundreds of megabytes of files, or even more. But it will also tell Safari to reload every item on every web page you visit, ensuring that if you did have corrupted files, or other issues with files in the cache, they will resolve. It's a good idea to quit Safari and relaunch it after you do this.
Remove Website Data
In addition to this cache, Safari can also store cookies and other data from websites. This is easier to delete. Go to Safari > Preferences, then click Privacy. Click Manage Website Data. This window shows all sites that have stored data on your Mac. In general, you'll delete data for a site when you're having trouble displaying it, so type the name of a site in the search field.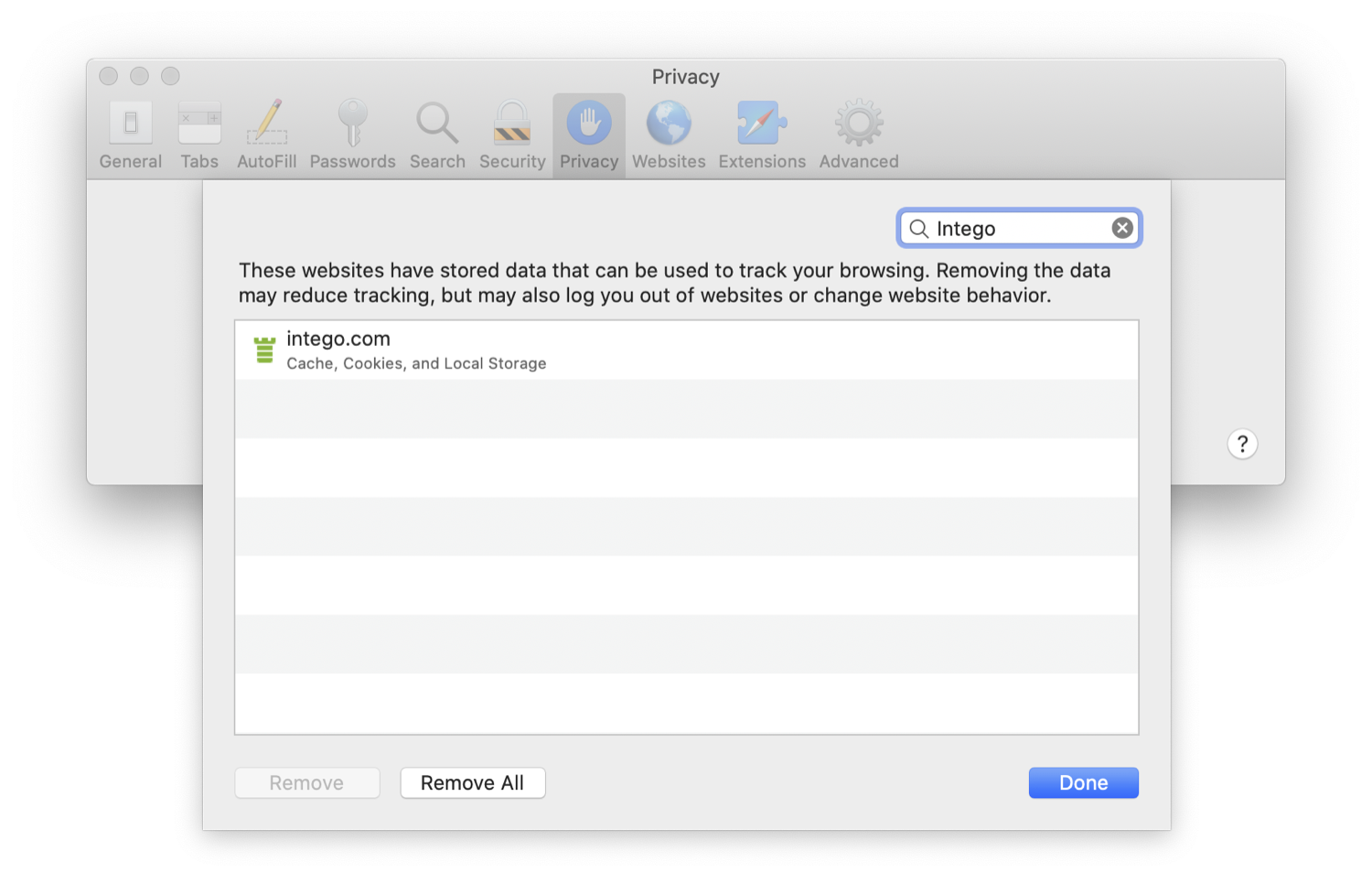 Click the name of the website in the list, then click Remove. When you do this, you'll need to log into the site again.
There's a nuclear option to empty all stored data: that's the Remove All button. It's actually a good idea to click this every now and then; it deletes all stored data and cookies for every site you've visited in Safari, and makes it more difficult for advertisers to track you. But remember, you'll have to log into every site you visit again, and you'll lose any local settings you've saved for a site, such as themes, font sizes, etc.
About Kirk McElhearn
Kirk McElhearn writes about Macs, iPods, iTunes, books, music and more on his blog Kirkville. He is co-host of the Intego Mac Podcast and PhotoActive, and a regular contributor to The Mac Security Blog, TidBITS, and several other websites and publications. Kirk has written more than twenty books, including Take Control books about iTunes, LaunchBar, and Scrivener. Follow him on Twitter at @mcelhearn. View all posts by Kirk McElhearn →