Garmin ransomware outage, data breaches, and more – Weekly privacy news, July 31, 2020
Posted on by Joshua Long
Privacy News Online's weekly video recap includes the top privacy stories, hosted by tech news commentator Brian Tong.
Starting this week, each episode includes a cybersecurity news segment hosted by Intego's Chief Security Analyst, Josh Long. This week's video features the following security stories.
New details about the July 15th Twitter hack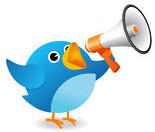 New details have emerged about the July 15th Twitter hack, in which 130 accounts were targeted by attackers, many of which were Verified accounts.
Of those 130, attackers sent tweets from 45 accounts, accessed the direct messages of 36 accounts, and downloaded a complete Twitter Data export from eight non-Verified accounts. (Twitter later changed its story to say that Twitter Data was exported from only seven accounts.)
Reuters reports that at least 1,000 Twitter employees have recently had the same level of access that the attackers gained, making it easier for the bad guys to find an employee to hack, bribe, or extort to hijack nearly any Twitter account. (Twitter later stated that they have now "significantly limited access to our internal tools and systems.")
The U.S. Department of Justice announced today that three male suspects, aged 17, 19, and 22, had been charged for crimes related to the Twitter attack.
Garmin outages caused by ransomware attack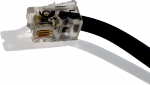 ZDNet reports that late last week, wearable and navigation tech company Garmin experienced a ransomware attack that forced the company to shut down its Web site, online services, and even its production lines. In a statement on Monday, Garmin said there was "no indication" that attackers had accessed any customer data.
At the time this week's video segment was recorded, it was not known whether Garmin paid the reported $10 million ransom—although this was later all but confirmed by BleepingComputer.
Privacy news stories
For the rest of this week's privacy news, watch this six-minute video. You can subscribe to the Private Internet Access YouTube channel and click the 🔔 to get notified when new videos are uploaded each Friday.
More security news, plus Apple news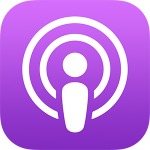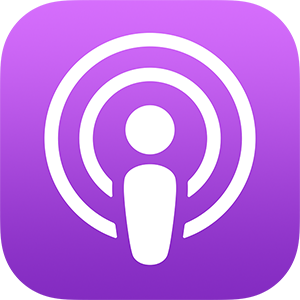 For more weekly news and commentary, particularly about Apple and security topics, subscribe to the Intego Mac Podcast. Veteran Mac journalist Kirk McElhearn and Intego's Josh Long host our weekly audio discussion show.
Sign up for Intego's e-mail newsletter and follow The Mac Security Blog for more Apple and security news. And don't forget to follow Intego on your favorite social and media channels: Facebook, Instagram, Twitter, and YouTube (click the 🔔 to get notified about new videos on Intego's own YouTube channel).
About Joshua Long
Joshua Long (@theJoshMeister), Intego's Chief Security Analyst, is a renowned security researcher, writer, and public speaker. Josh has a master's degree in IT concentrating in Internet Security and has taken doctorate-level coursework in Information Security. Apple has publicly acknowledged Josh for discovering an Apple ID authentication vulnerability. Josh has conducted cybersecurity research for more than 25 years, which has often been featured by major news outlets worldwide. Look for more of Josh's articles at security.thejoshmeister.com and follow him on Twitter/X, LinkedIn, and Mastodon. View all posts by Joshua Long →