Apple Watch Security and Privacy Tips
Posted on January 10th, 2018 by Kirk McElhearn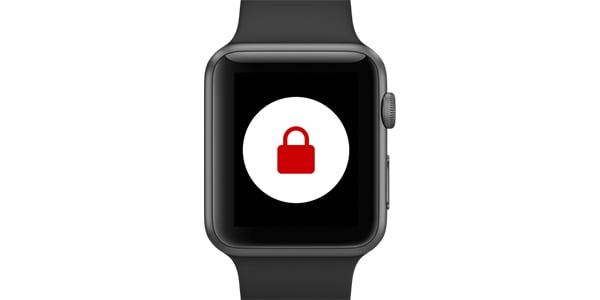 If you use an Apple Watch, you know that it's linked to your iPhone (at least most of the time). It has access to much of the data that's on your iPhone — your contacts, calendars, emails, messages, and more. While the way the Apple Watch connects to the iPhone over the air is clever, there is still a possibility that if your watch is lost or stolen someone could access some of your personal data.
In this article, we'll cover the security and privacy settings that affect the Apple Watch, and also explain how to make sure your data on it stays safe.
Apple Watch and iPhone, Linked Together
The Apple Watch requires an iPhone and, until the release of the Series 3 (read our review), only worked if connected to the phone. (You could use the Series 2 Apple Watch for some activities, such as workouts, on its own, and you have more functionality as long as it is connected to Wi-Fi.) As such, the two devices are linked, and most security and privacy settings are shared.
With the cellular Apple Watch 3, however, you can use the wrist computer entirely on its own. You can make and receive calls, send and receive text messages, get emails and more. This means that you need to be more careful about protecting your Apple Watch in case it's lost or stolen.
The Watch app on the iPhone lets you adjust many of the device's settings, and you can access some of these via the Settings app on the watch itself.
One key setting is allowing the iPhone to unlock the Apple Watch; if this is active, unlocking your iPhone makes the Apple Watch available as long as it's on your wrist. You can adjust this setting in the Passcode settings of the Watch app. If you turn off Unlock with iPhone, you'll have to enter a passcode each time you put the watch on.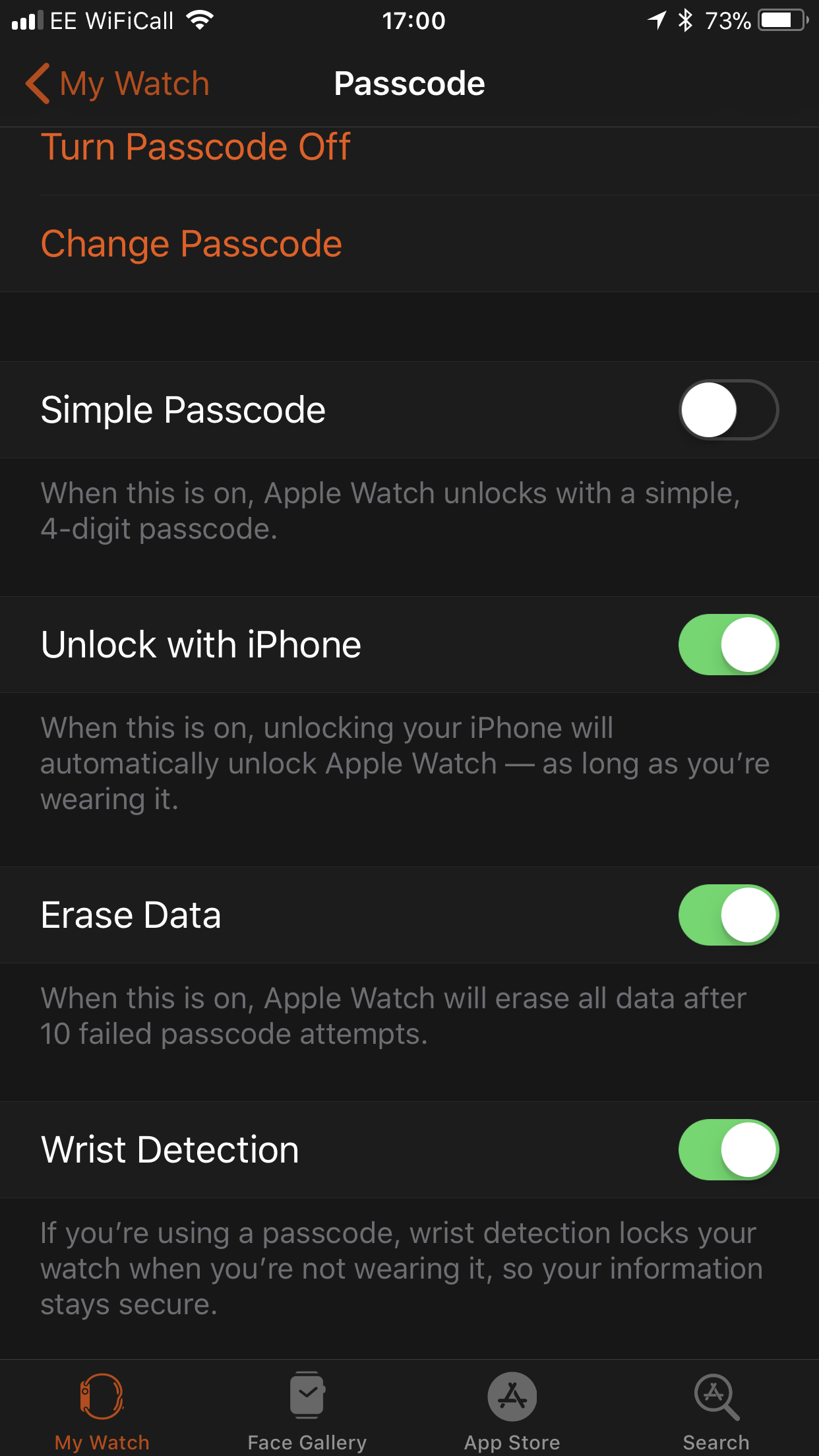 However, you can override this (not a good idea) by toggling off Wrist Detection. This setting tells the Apple Watch to lock itself once it detects that it's no longer on your wrist. You may want to be able to use your watch on your desk, for example, but this is a bad idea since anyone could access your data.
Note that if you turn off Wrist Detection, you can manually lock the Apple Watch. Swipe up to display Control Center, then scroll until you see the padlock button. Tap it to lock the watch.
Apple Watch Passcode
By default, the Apple Watch asks you to set up a four-digit passcode. In the Passcode settings, you can turn off the Simple Passcode option, and then enter a passcode as long as you want. If you generally use your iPhone to unlock your Apple Watch, you could have a very long passcode to protect the watch. (This means you need a good passcode on the iPhone, of course; you can learn about passcode strategy in episode 4 of the Intego Mac Podcast, Passwords are Hard.) You could turn off the passcode entirely, but that's a very bad idea because it would also prevent you from using ApplePay.
As with the iPhone, there's a self-destruct setting that tells the Apple Watch to erase its data after ten failed passcode attempts — it's a good idea to turn this on. Anyone who finds the watch, but fails to guess the passcode after ten tries, will never get at your data. If you leave this off, they could keep trying until they break in.
While your Apple Watch contains less data than your iPhone, it still could allow people to get some sensitive information. These few settings help ensure that your watch is secure, and that no one can get at your data.
Have something to say about this story? Share your comments below!
About Kirk McElhearn
Kirk McElhearn writes about Macs, iPods, iTunes, books, music and more on his blog Kirkville. He is co-host of the Intego Mac Podcast and PhotoActive, and a regular contributor to The Mac Security Blog, TidBITS, and several other websites and publications. Kirk has written more than twenty books, including Take Control books about iTunes, LaunchBar, and Scrivener. Follow him on Twitter at @mcelhearn. View all posts by Kirk McElhearn →