Apple Introduces iPhone 14, Apple Watch 8 and Ultra, and New AirPods Pro
Posted on by Kirk McElhearn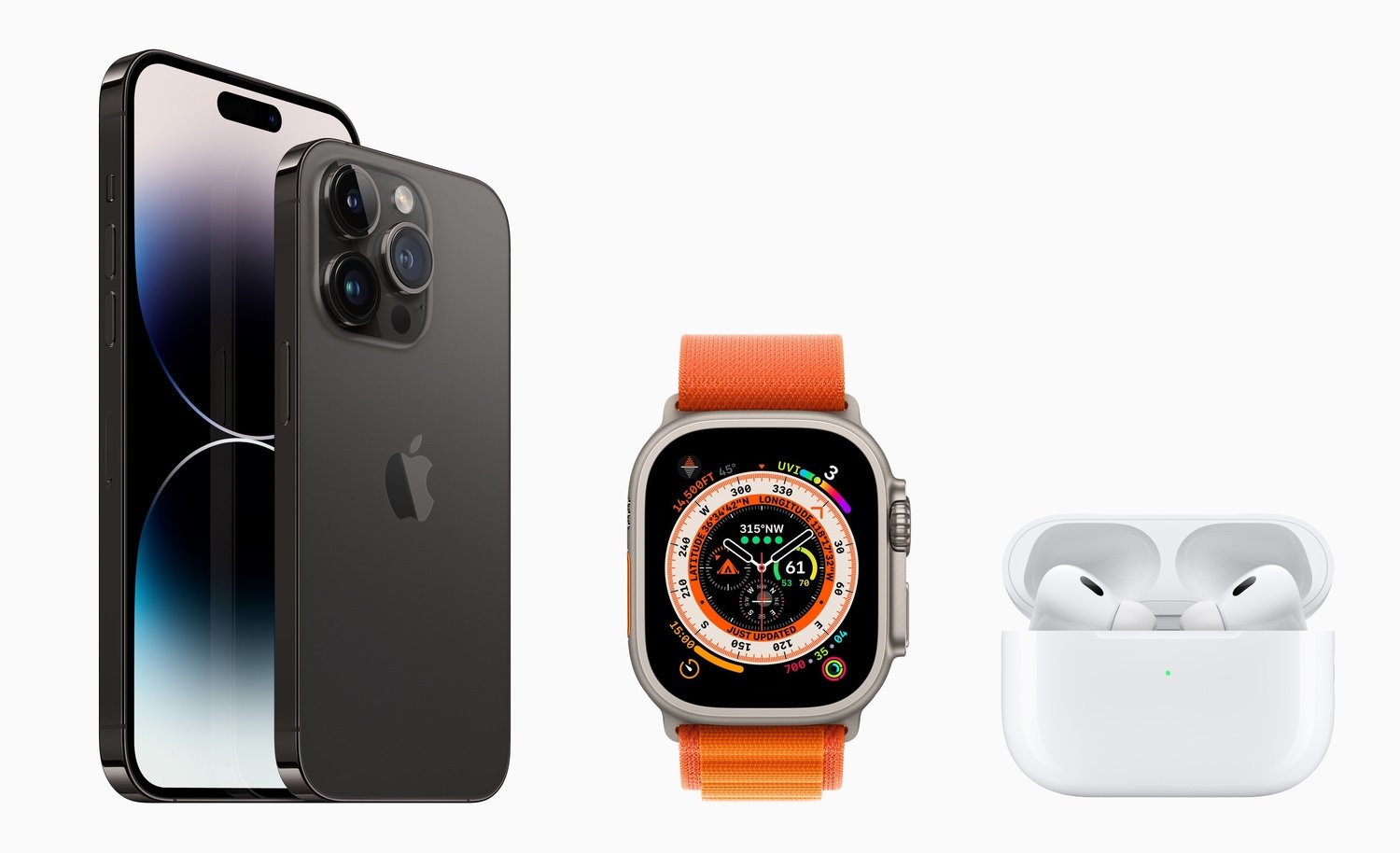 Apple has introduced the latest models of the iPhone and Apple Watch, along with a refresh to its AirPods Pro headphones. In a 90+ minute pre-recorded event, Apple showed off new features in the iPhone, and a brand new model of the Apple Watch, meant for athletes and adventurers.
Here's what's new.
Apple Watch Series 8 and Apple Watch Ultra
The first new product Apple presented is a small upgrade to the Apple Watch. With the same size and form factor as its predecessor, the Apple Watch 8 adds two new features: a temperature sensor for cycle tracking, helping women know when they are ovulating, and crash detection, that can tell when you're in a car accident and alert emergency services.
The Apple Watch 8 also leverages new features in watchOS 9, such as advanced sleep tracking and improved workouts. But the watch, overall, is no different from the Apple Watch 7, which, aside from a larger display, isn't that different than the Apple Watch 6. It's telling that, on Apple's Compare page for the Apple Watch, you can only compare existing models, unlike with the iPhone and iPad, where you can compare current models to those many years old.
In addition to the Apple Watch 8, Apple introduced a new version of the low-price Apple Watch SE, but the real surprise was the new Apple Watch Ultra. Designed for "athletes and adventurers of all kinds," this is the toughest Apple Watch ever.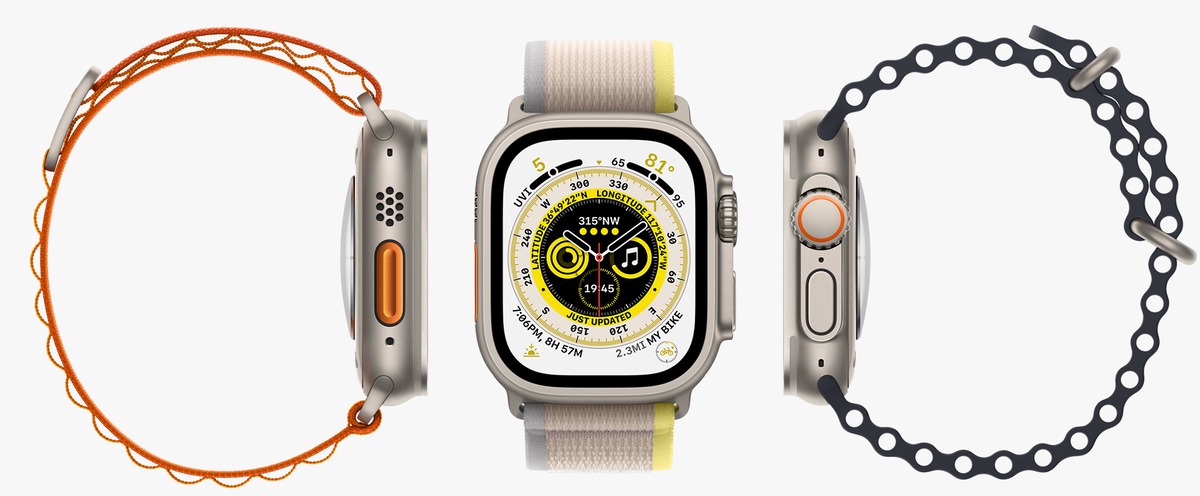 At 49mm, this is quite a large watch, and at 14mm thick, it rises high on the wrist. Apple has gone all out to make this tough, with a titanium case, and with edges that rise up to protect the flat sapphire crystal on the display. Made for active people, and even those wearing gloves, it has a larger digital crown, and a customizable Action button, in bright orange, that you can use to start a workout, mark compass waypoints, and more. A raised side button makes this control more accessible as well.

The Apple Watch Ultra has other features for those in the wild. Dual-frequency GPS ensures that you can track your activities, even when GPS signals are limited, such as in dense urban environments. A depth gauge, for divers, provides real-time measurement of underwater depth down to 40 meters. And a new Compass app lets you record waypoints so you can always find your way back.
With 36 hours of battery life, this is the first Apple Watch to provide more than a day's power, and a new low-power mode in watchOS 9 can extend that to 60 hours.
Pricing starts at $249 / $299 for the Apple Watch SE (GPS / cellular), $399 / $499 for the Apple Watch series 8, and the Apple Watch Ultra costs $799. You can order a new Apple Watch now.
AirPods Pro (2nd generation)
New 2nd generation AirPods Pro, Apple's in-canal earbuds, offer active noise cancellation and adaptive transparency. In an attempt to be more compatible, the AirPods Pro now come with four pairs of silicone tips, with a new XS size. And there's a touch control on the sides of the devices that let you swipe to change volume, play and pause music, answer calls, etc.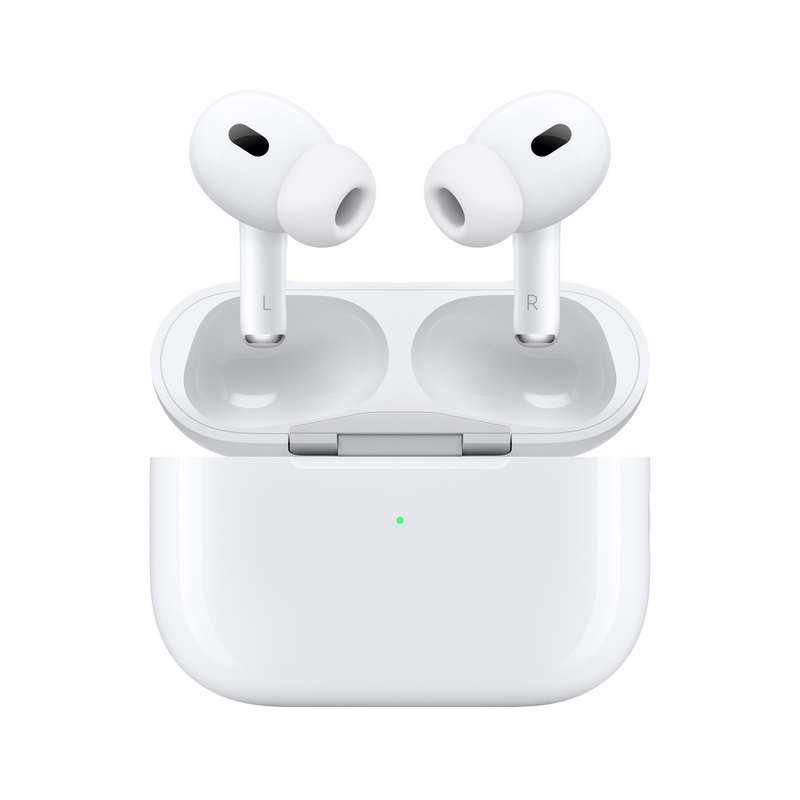 With up to 6 hours listening time, and up to 30 hours with the new MagSafe charging case, you'll be able to listen to more music, and you can use an Apple Watch charger or Qi compatible charger to top up the case. Find My is now built into the case, with the ability to make it beep when you've lost it.
The 2nd generation AirPods Pro cost $249, and are available from September 23.
iPhone 14 and 14 Plus, iPhone 14 Pro and Pro Max
The iPhone 14 comes in two versions: plain and pro. The basic iPhone 14 now comes in two sizes, 6.1″ and 6.7″; it has been years since you were able to get the larger Plus model without paying the pro tax, though people with small hands will lament the demise of the iPhone mini.
Starting as low as $799 and $899 (for the non-pro models), all four new iPhones offer the same crash detection feature as the Apple Watch, along with two years of Emergency SOS via satellite. This helps you contact emergency services if you're lost and out of cellular range, as long as you're in the US and Canada.
The iPhone 14 has enhanced battery life, and a Super Retina XDR OLED display. Its dual-camera system has improved low-light performance, and a new Action mode offers increased stability when you're shooting videos while moving.
In the U.S. only, Apple has removed the SIM tray, meaning that the iPhone 14 only works with eSIMs. This may be problematic for some people who may not have an eSIM option. More likely, it may eliminate the option to quickly buy a SIM card when traveling to a foreign country, unless the destination offers temporary eSIMs. But it's one less port on the phone, and Apple arguably shows courage by removing it.
Apple notes that the lack of a physical SIM card is better for security. Crooks can't steal your SIM card and use it to receive SMS two-factor codes (or other text messages) intended for you, or send text messages that appear to be from you.
The iPhone 14 Pro has all of the above, plus some pretty stunning new features. The notch at the top of the iPhone, which is used for the front-facing camera and Face ID, has been converted to a pill shape. But rather than just leave this space as a black hole, Apple has come up with the Dynamic Island, which evolves around the pill to present information, alerts, and more. As Apple says, "This is the biggest change to the face of iPhone since we went all screen." The iPhone 14 Pro also has an always-on display, and is brighter in sunlight, but still offers all-day battery life.
The biggest change, however, is the first increase in megapixels since the iPhone 6s. The main camera now has a 48-megapixel sensor, which works as a 12 megapixel quad-pixel sensor when you shoot in low light, but lets you shoot at the full resolution in ProRaw. (And presumably in raw with third-party camera apps that support this.) Because of these 48 megapixels, the camera now offers four optical zoom levels. The ultra-wide camera is a .5x zoom; the main camera is 1x; the telephoto is 3x; and there is a 2x zoom that uses a crop of the 48 megapixel sensor.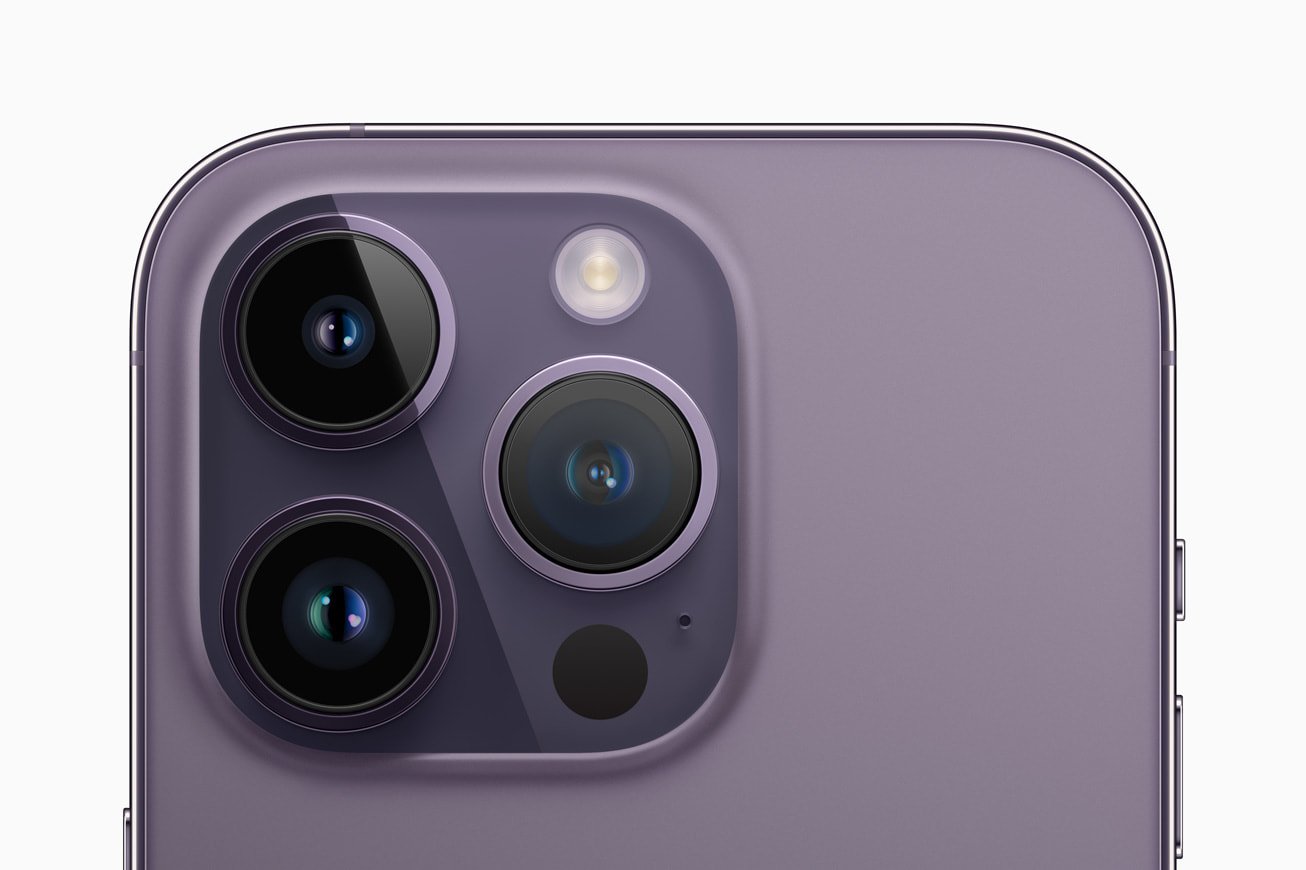 The iPhone 14 Pro starts at $999 and $1099, for the 6.1″ and 6.7″ models respectively, and orders start on September 9.
Key highlights
With the new Apple Watch Ultra, Apple has expanded a product line that has stagnated in recent years, and now competes with brands like Garmin.
And with the 48 megapixel camera, Apple has finally matched what Android phones have offered for years. In spite of the quality of Apple's computational photography, 12 megapixels is limiting, but this new sensor opens up new possibilities for the iPhone's camera.
From a security perspective, the removal of the SIM tray on U.S. models of the iPhone 14 is a positive step forward.
And from a personal safety perspective, the new Crash Detection features on Apple Watch and iPhone 14, and the new Emergency SOS via satellite feature on iPhone 14, are sure to save lives.
How can I learn more?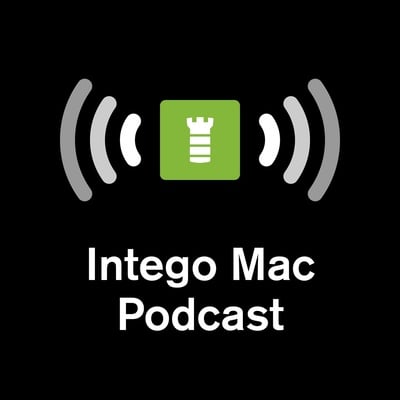 Each week on the Intego Mac Podcast, Intego's Mac security experts discuss the latest Apple news, security and privacy stories, and offer practical advice on getting the most out of your Apple devices. Be sure to follow the podcast to make sure you don't miss any episodes.
On episode 256, Kirk and Josh discuss their first impressions of Apple's new hardware, recorded immediately after watching Apple's livestream of its "Far out" event.
You can also subscribe to our e-mail newsletter and keep an eye here on The Mac Security Blog for the latest Apple security and privacy news. And don't forget to follow Intego on your favorite social media channels: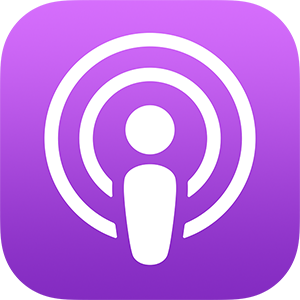 About Kirk McElhearn
Kirk McElhearn writes about Apple products and more on his blog Kirkville. He is co-host of the Intego Mac Podcast, as well as several other podcasts, and is a regular contributor to The Mac Security Blog, TidBITS, and several other websites and publications. Kirk has written more than two dozen books, including Take Control books about Apple's media apps, Scrivener, and LaunchBar. Follow him on Twitter at @mcelhearn. View all posts by Kirk McElhearn →