Apple Blocks Out-of-Date Flash Player Plug-ins in Safari [Updated]
Posted on by Derek Erwin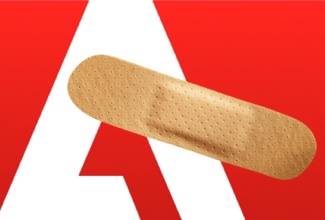 Apple has just updated the web plug-in blocking mechanism to disable all Flash Player versions prior to Flash Player 23.0.0.162 and 18.0.0.375, due to security issues identified in the older versions. This update comes to you just a week after Adobe Systems released Adobe Flash Player 23.0.0.162 for Mac and Windows with security fixes for critical vulnerabilities, some of which could lead to information disclosure and arbitrary code execution.
If you haven't updated Adobe Flash recently, you may see the message, "Flash out-of-date," when attempting to view Flash content in Safari.

Seeing this message means that the version of the Flash Player plug-in on your computer does not include the latest security updates and is blocked. To continue using Adobe Flash Player, you will need to download an update from Adobe.
To update your software to the latest Flash Player version, your best options is to go directly to Adobe's official site to ensure the software you download is safe.
RELATED: How to Tell if Adobe Flash Player Update is Valid
Mac users can also get the latest updates by following these steps:
Choose the Apple menu icon (upper left corner on OS X desktop)
Select System Preferences
Then click on Flash Player at the bottom under Other
In the Advanced tab, under Updates, press the Check Now button
If your Flash Player is out of date, you will see a notification that an update is available, and it will ask you to download and install it:

If an update is available, click "Yes," and then follow all of the prompts from Adobe for updating to the latest version of Flash Player.

When Mac users update using this method, your computer's internal system will properly check and connect you to Adobe's official website. In this way, because the Mac's internal system bypasses fake websites entirely, you are far less likely to be fooled by phishing websites. This is the most secure way to update Flash Player.

Adobe Flash users can learn more about the Flash Player 23.0.0.162 update here, which includes information about the vulnerabilities resolved and safe download links.

Editor's note: Originally published September 24, 2014. This post was updated September 20, 2016, for accuracy and comprehensiveness.