Apple Announces New Features in iOS 15, iPadOS 15, and macOS Monterey
Posted on by Kirk McElhearn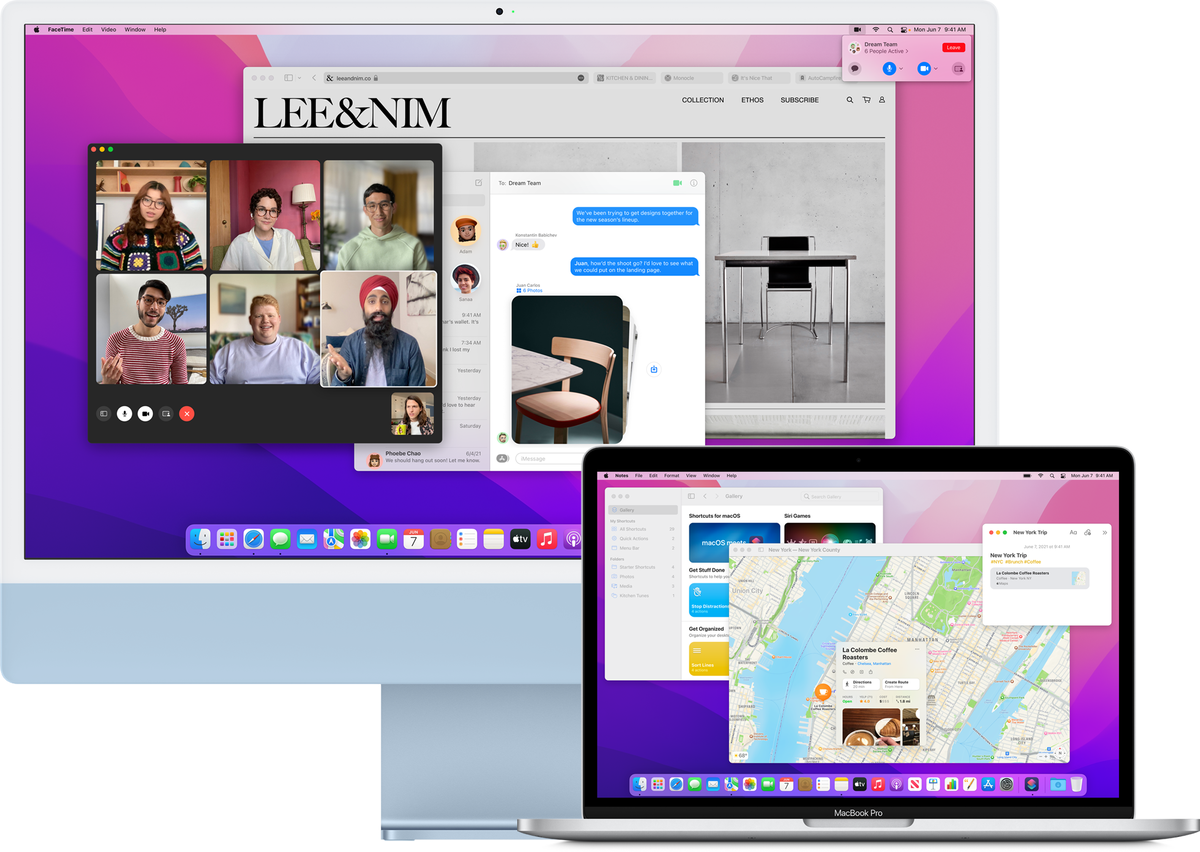 It's a bumper year for new features in Apple's operating systems, iOS 15, iPadOS 15, and macOS Monterey. Monday's preview at the Worldwide Developer Conference lasted nearly two hours, with a wide range of features from Safari to Mail, and from productivity to privacy. Apple's operating systems are getting a big update this fall, with more features that work together across devices, and refinements to key apps and features that could make using Apple devices smoother. Here's an overview of what's new.
macOS Monterey
As always, new features in one of Apple's operating systems are echoed in others, so many of the features in macOS Monterey will also be available on the iPhone and iPad, though implemented slightly differently to match the device. This is the case, for example, with the new, more compact Safari tab bar, which has been redesigned on all three devices. Tab Groups allow you to save sets of tabs that you may want to open regularly – say, a few news sites to read in the morning, or some sports sites you want to check out in the evening. They'll sync across your devices, so you can access them anywhere.
Notes gets a boost with a new Quick Note feature that is available easily, and that lets you jot down some thoughts or grab a web link. You'll have better organization of your notes, with tags and smart folders.
Shortcuts brings Apple's iOS/iPadOS automation tool to the Mac. While Automator has been around for many years, and AppleScript is still a powerful tool to work with many apps, Shortcuts offer a different way of create automated routines, and they are accessible throughout macOS, in the Finder, in Spotlight, and you can even launch shortcuts via Siri.
Because of the times we live in, Apple is introducing a number new FaceTime features. FaceTime has long been a laggard in its ability to manage group chats, and Apple has improved that part of the app, as well as adding SharePlay, a way to set up group chats while everyone watches a movie or listens to music. Improvements in audio processing make it easier to hear voices, with background noise filtered, and new display options make FaceTime easier on the eye.
One of the more impressive features in macOS Monterey is Universal Control. You can work with a single mouse or trackpad and keyboard to switch from one device to another – a desktop Mac, a laptop, or an iPad. You just move the cursor to the edge of one display, and it shows up on the other. You can even drag and drop content from one device to another. For those who do work with multiple devices, this is a powerful tool. It's worth watching this two-minute video, where Craig Federighi demonstrates Universal Control.
There are also many new privacy features in all of Apple's operating systems; see this article for more details about the new enhanced privacy features.
iOS 15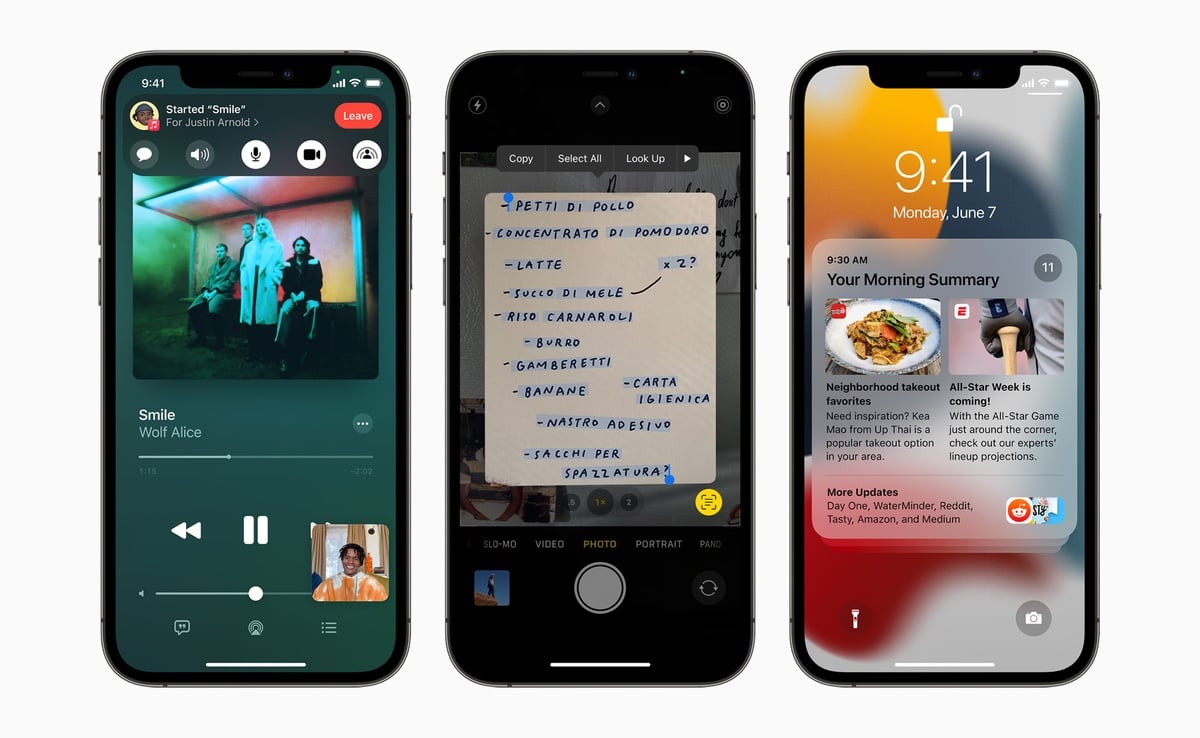 In addition to the new features discussed above for Safari and FaceTime, the iPhone gets a number of new improvements. Focus is Apple's new way of helping use filter the many notifications that they were instrumental in creating. You can set up a number of statuses, such as work or personal, and you can apply rules to each one controlling which notifications pare presented to you. For example, when you're at work, you might want to filter out personal notifications; when you're at the gym, you might want to turn off notifications related to your work.
Notification display has been improved, with better arrangement by priority, and with the most important ones at the top of the list. And when you have stacks of notifications, urgent ones will come to the top.
You'll be able to create multiple home pages on your iPhone with apps that correspond to different contexts, and you can create multiple icons for apps. So, if you want to have your Mail app available on each home screen, but not, say, Slack and Discord, you can do so. Your iPhone will become much more contextual, and, unlike with Siri suggestions, you control the suggestions. Some of these Focus features are also available on the Mac and iPad.
Live Text is a powerful feature that scans and recognizes texts in photos. You can take a photo of a recipe, then copy the scanned text to save for later. You can snap a phone number from an ad and call it immediately. You can also translate texts you photograph, with the Translate app being accessible systemwide. And your iPhone will be able to identify plants, flowers, artwork, and landmarks, giving you information about them.
Improvements to Apple Maps – on all Apple devices – will make maps easier to follow, especially when using directions, as roads and buildings will be in three dimensions, making it easier to spot where to turn and easier to recognize buildings and landmarks.
Apple Wallet gets a boost, with the ability to store keys for some cars, as well as driver's licenses and IDs from some states. (It's not clear how this will work outside the US yet.)
The Weather app gets an upgrade, with full-screen maps, better display of weather data, and new backgrounds showing the current weather conditions.
And for those upgrading their iPhones, but who don't have a lot of iCloud storage, Apple will now temporarily "loan" you storage so you can get your data onto your new phone securely. In the past, many people have lost data because they didn't pay for extra iCloud storage and couldn't back up their devices.
iPadOS 15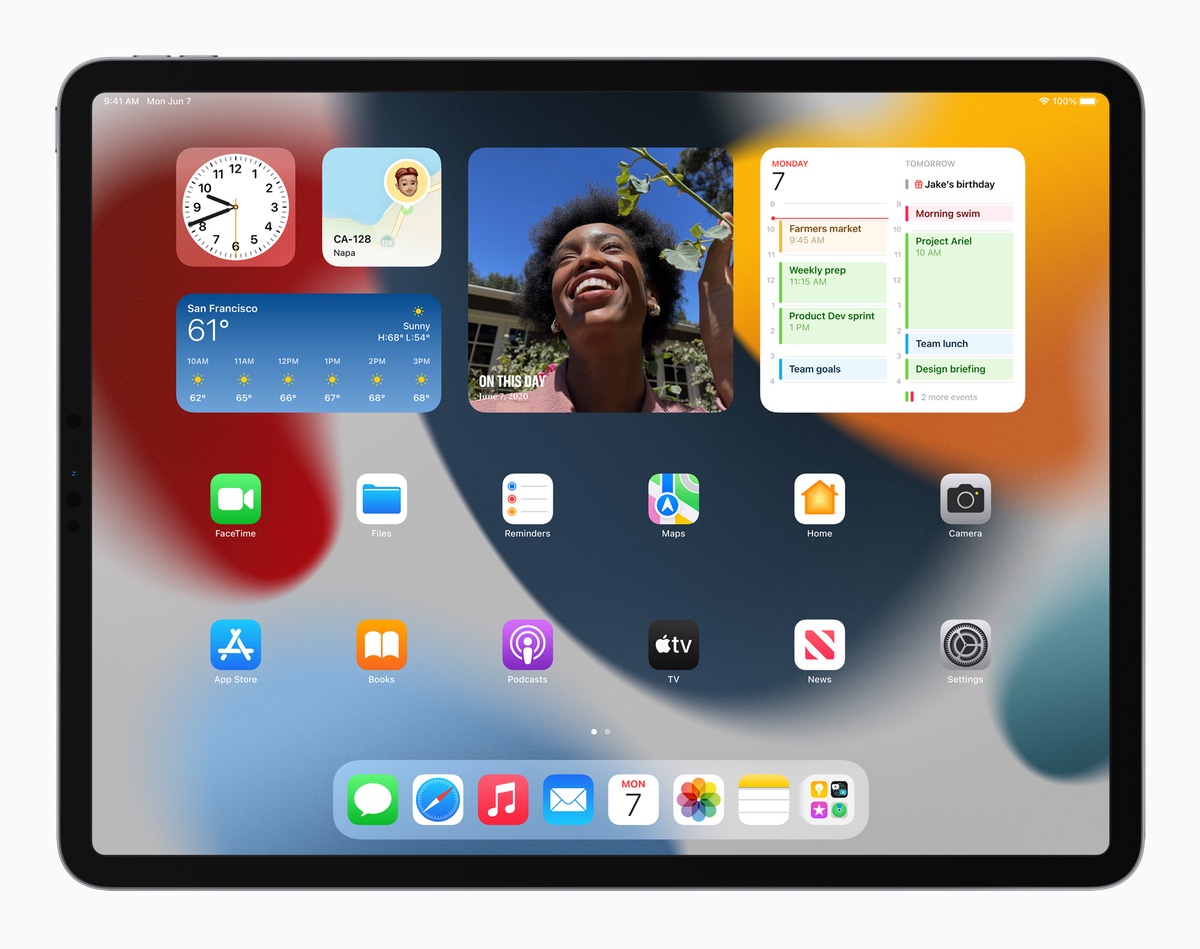 Many of the features above are also available on the iPad, which also benefits from improved multitasking, the same type of widgets that have been available on the iPhone since iOS 14, and the App Library, available on the iPhone, will now be present on the iPad. Developers will also be able to build apps on the iPad with Swift Playgrounds.
watchOS 8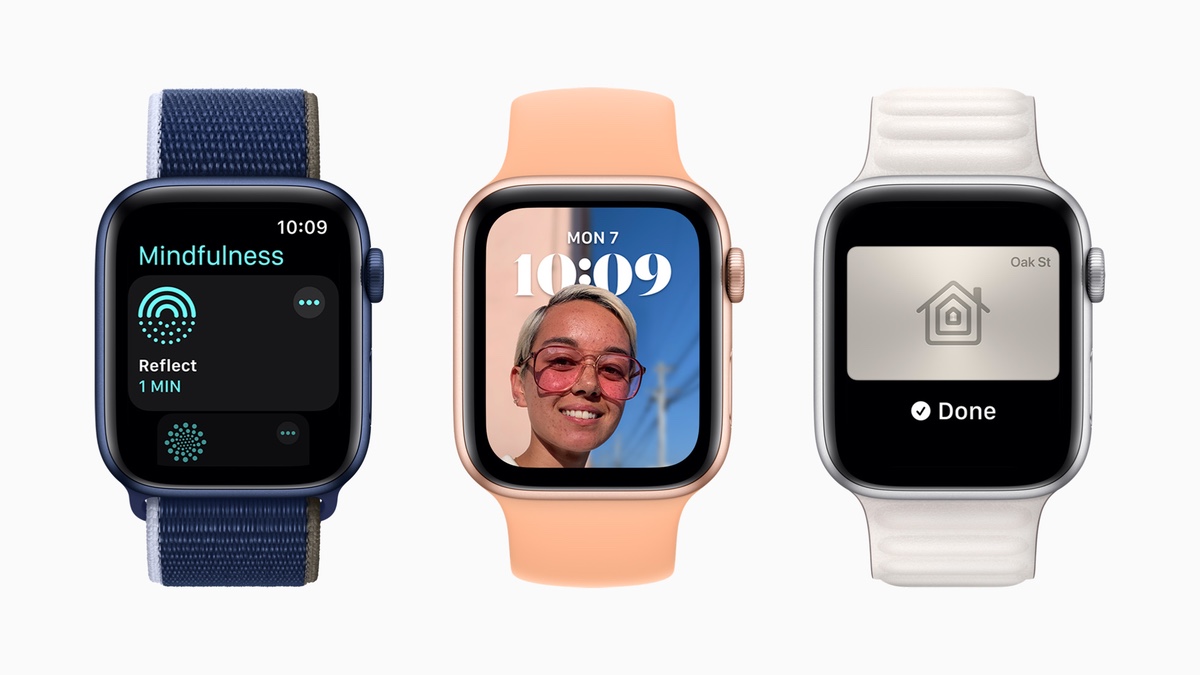 The Wallet app in watchOS 8 will allow users to add car keys and home keys, if they use smart locks, as well as driver's licenses and state IDs, as on the iPhone. The Home app is improved, providing easier access to accessories and scenes, and the Breathe app expands to offer Reflect motivational slogans to "invite a positive frame of mind."
Health features get an update, with a sleeping respiratory rate being recorded; and iOS gets a number of new health features as well.
The Focus feature, mentioned above, is also available on the Apple Watch, and is particularly useful to tune out when you're doing a workout.
And, in a "finally," the Apple Watch will be able to handle multiple timers concurrently.
There's lots more in these operating systems, and we'll discover all the new features in the fall.
How can I learn more?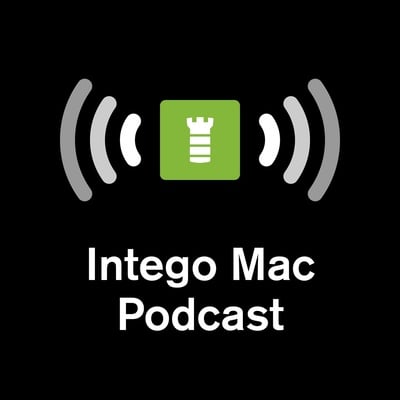 Each week on the Intego Mac Podcast, Intego's Mac security experts discuss the latest Apple news, security and privacy stories, and offer practical advice on getting the most out of your Apple devices. Be sure to follow the podcast to make sure you don't miss any episodes.
We discuss these new features and more in episode 192 of the Intego Mac Podcast.
You can also subscribe to our e-mail newsletter and keep an eye here on Mac Security Blog for the latest Apple security and privacy news. And don't forget to follow Intego on your favorite social media channels: Facebook, Instagram, Twitter, and YouTube.
About Kirk McElhearn
Kirk McElhearn writes about Apple products and more on his blog Kirkville. He is co-host of the Intego Mac Podcast, as well as several other podcasts, and is a regular contributor to The Mac Security Blog, TidBITS, and several other websites and publications. Kirk has written more than two dozen books, including Take Control books about Apple's media apps, Scrivener, and LaunchBar. Follow him on Twitter at @mcelhearn. View all posts by Kirk McElhearn →