101 Security-Minded Reasons You Should Update to iOS 9
Posted on by Derek Erwin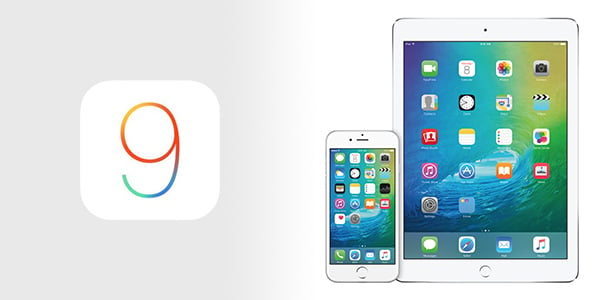 iOS 9 has arrived! Yesterday, Apple officially released iOS 9 and the update comes to you packed with security fixes: iOS 9 patches 101 vulnerabilities (CVEs), to be exact. This update is available for: iPhone 6, iPhone 4s and later, iPod touch (5th generation) and later, and iPad 2 and later (including iPad mini 3 and iPad Air 2).
Apple's iOS 9 update notice mentions the following details about iOS 9:
With this update your iPhone, iPad and iPod touch become more intelligent and proactive with powerful search and improved Siri features. New multitasking features for iPad allow you to work with two apps simultaneously, side-by-side or with the new Picture-in-Picture feature. And, built-in apps become more powerful with detailed transit information in Maps, a redesigned Notes app, and an all-new News app. And improvements at the foundation of the operating system enhance performance, improve security and give you up to an hour of extra battery life.
The list of security bugs addressed in the update is gigantic, and among the most prominent is a patch for the iOS crash report scam. On the iOS crash report scam, scammers had been displaying bogus error messages on potential victims' iOS devices — fraudulently posing as Apple's technical support team. A typical message reads as follows (phone numbers have been removed):
**** IOS Crash Report ****

IOS crashed previously due to unwanted websites visit. There is a problem with the configuration of your IOS. Please call Apple Technical Support at 0800-XXX-XXXX. Click on OK this will attempt to send a crash report to Apple. Call now Apple 0800-XXX-XXXX.
Fortunately, iOS 9 now detects if a website is showing frequent alerts, such as the one above, and allows you to block future alerts from the malicious website. As seen in the image below, when visiting a fraudulent website, after about two popup alerts, the option to block future alerts is revealed: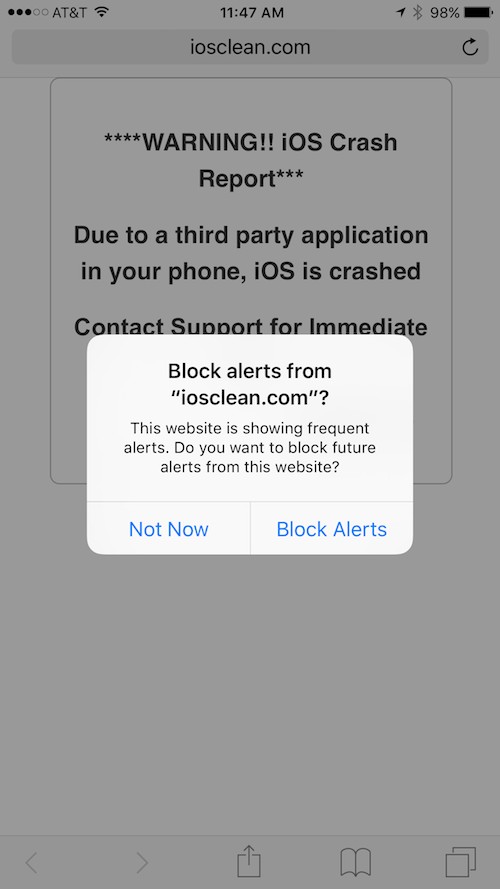 iOS 9 addresses 101 vulnerabilities altogether, giving you all-the-more reason to update to Apple's latest mobile operating system. The complete list of security bugs patched with iOS 9 is below and describes the addressed vulnerabilities:
Apple iOS users can download and install the iOS 9 update through iTunes or through your device settings (select General > Software Update).