10 Top Tips for Control Center on iPhone and iPad
Posted on by Kirk McElhearn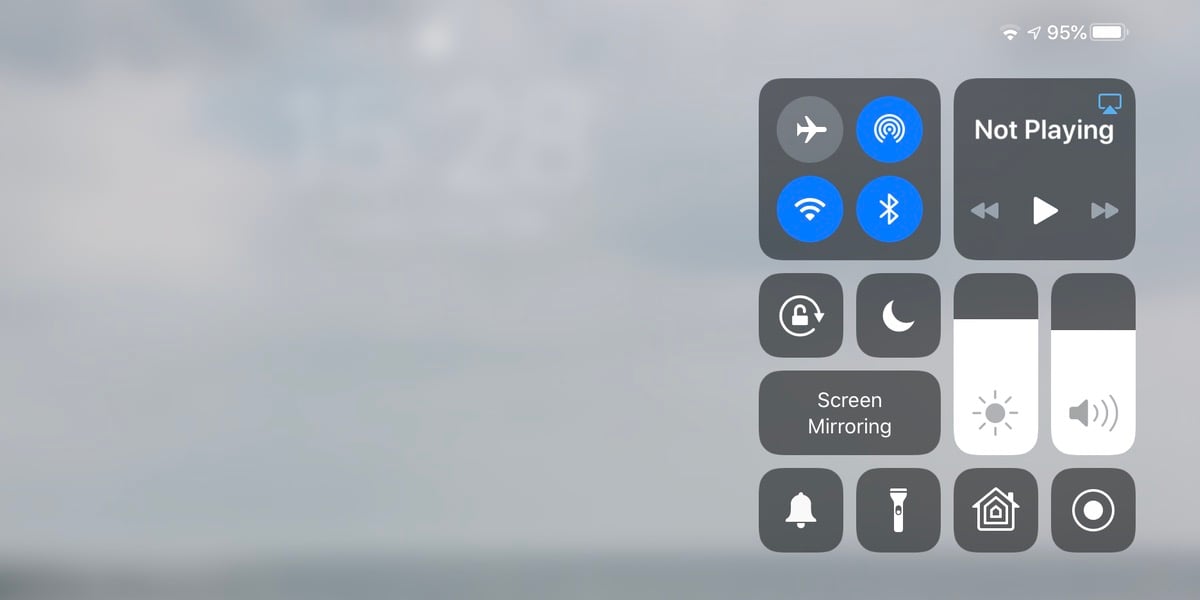 Control Center is a useful tool on your iPhone and iPad that gives you quick access to features and settings that would otherwise require you to root around among the many apps on your device. Some of these features can only be enabled through Control Center.
In this article, we look at 10 ways that you can use Control Centre to save time and quickly access settings, and features even when your iPhone or iPad is locked.
1. Swipe to display Control Center
Control Center is easily accessible on your iPhone or iPad. To view Control Center, swipe down from the top right of the screen. Control Center displays even if your device is locked.
You can activate any of the features in Control Center by tapping, and if you press and hold most Control Center tiles, you see more information.
2. Control Center settings
If you go to Settings > Control Center on your device, you can adjust which tiles display in Control Center. There are also two global settings you can tweak. The first determines wether Control Center should be accessible while you are using apps, or only when you were on the home screens of your device.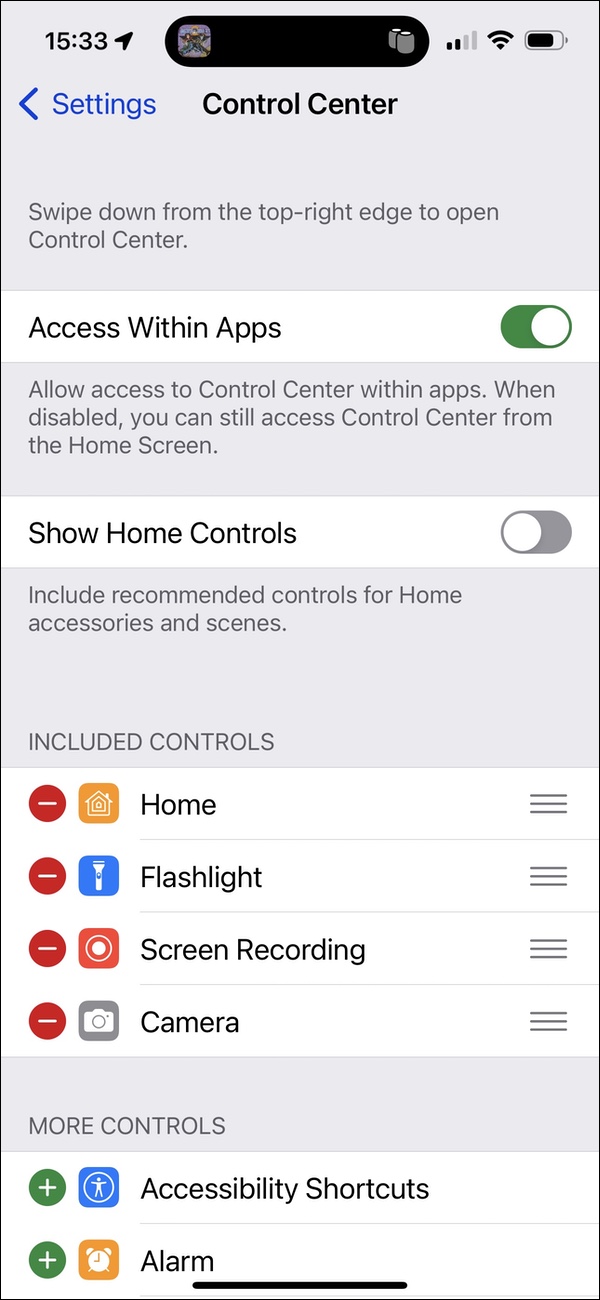 The second setting tells Control Center to display individual tiles for commonly used smart home devices. (See below for more on this.)
3. Tap and hold most controls for more options
If you tap and hold most Control Center tiles, you can access additional controls. Sometimes these allow you to adjust more granular settings. For example, if you press and hold the Brightness slider, you have more granular control over your device's brightness, and you can also to toggle Dark Mode, Night Shift, and True Tone.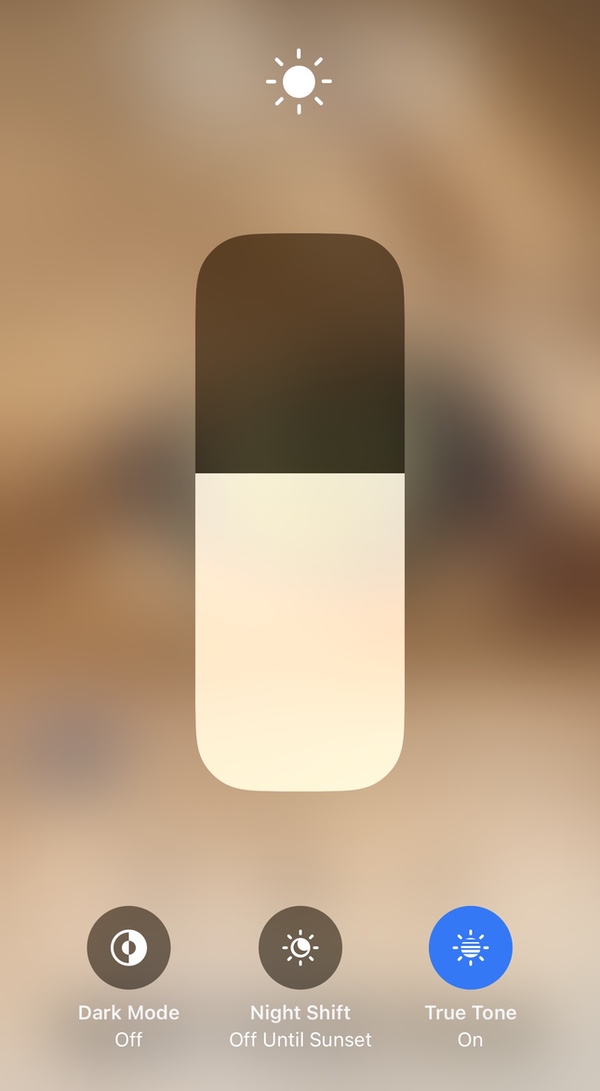 Sometimes tapping and holding a tile lets you choose from several options. For example, tap and hold Focus to activate a specific focus; or tap and hold the network tile – at the top left, with controls for Airplane Mode, Cellular, Wi-Fi and Bluetooth – to have more control over these services, but also to turn on a personal hotspot or adjust AirDrop settings.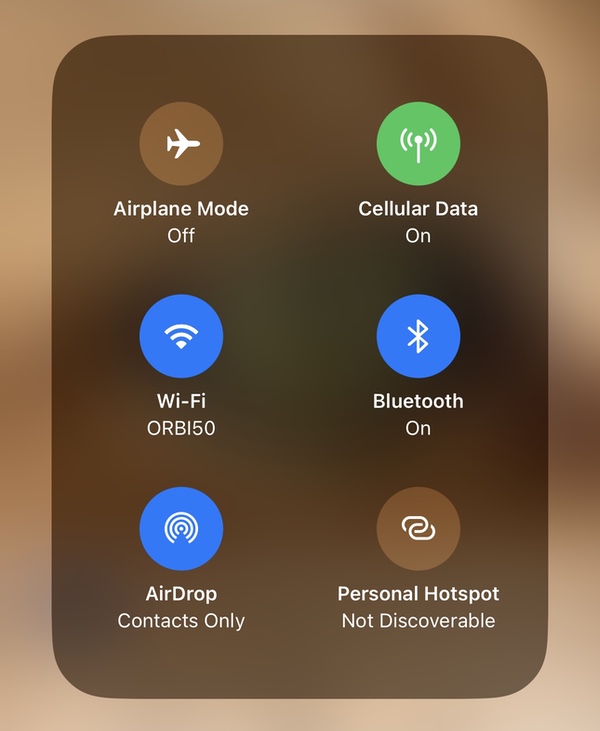 4. Use your iPhone or iPad as a flashlight
One of the more useful Control Center tiles is Flashlight. There is no app that turns on the flashlight on an iPhone, or an iPad. The only way you can enable it is either via Control Center, or by telling Siri, "Turn on flashlight." Tap to turn on the flashlight, and tap and hold to adjust its brightness.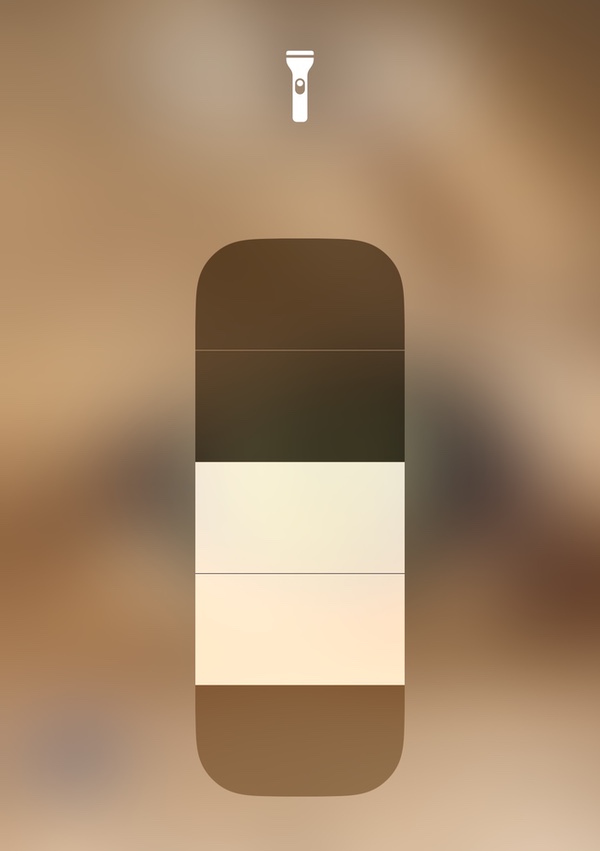 5. Control your smart home
There are two ways you can control your smart home using Control Center. The first is by using the Home tile. If you tap this, your iPhone or iPad displays controls for all of the scenes and accessories that you have configured in the Home app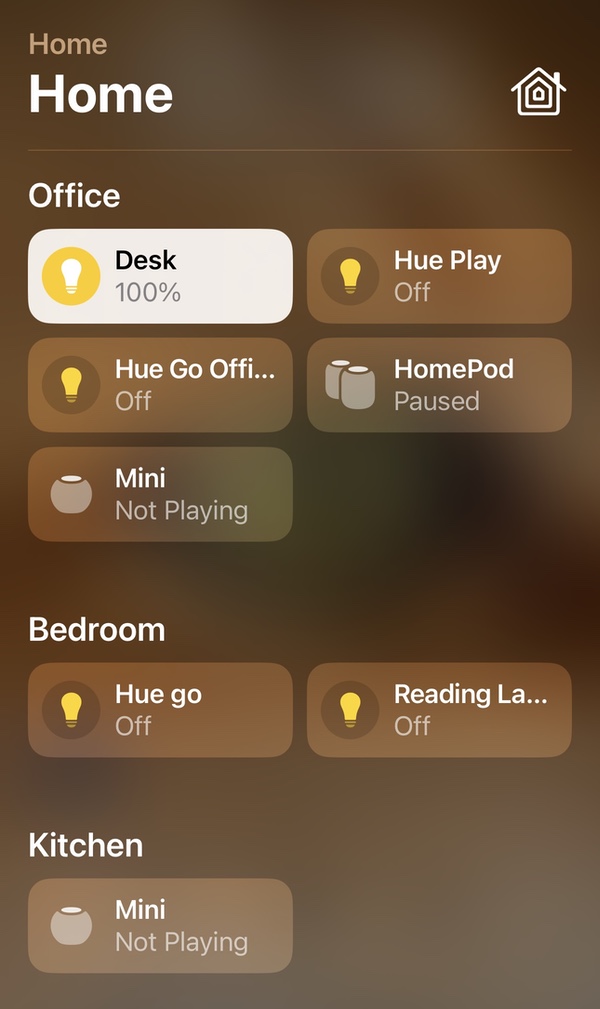 The second option is to tell your devices, in the Control Center Settings, to display recommended tiles for your smart home. You can't choose which Home controls display; your device shows ones you use most.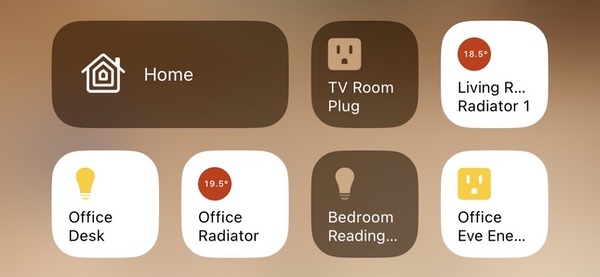 6. Quickly access the Calculator
Do you often need to make calculations? Maybe you just need to calculate the tips for your meals quickly. If you display the Calculator tile in Control Center, a single tab opens the Calculator app. You don't have to search for it on your phone, and you don't have to use space on one of your home screens for its icon.
7. Use Sound Recognition
Sound Recognition is an accessibility feature in iOS 16 and iPadOS 16. When you enable this, you tell your device to listen for certain sounds: fire alarms, sirens, cats, dogs, alarms, doorbells, babies crying, and more. Tap and hold the Sound Recognition button, then tap the sounds you want your device to recognize. When it hears these sounds, it notifies you.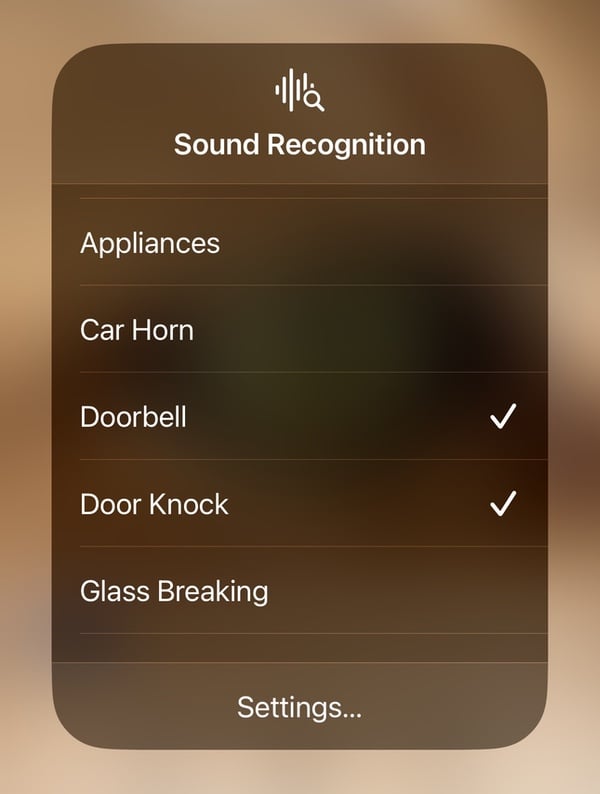 You can enable and disable Sound Recognition by tapping the tile in Control Center. And you can train your devices to listen for custom sounds: see this Apple support document to learn how.
8. Use the Magnifier
The Magnifier is a practical app when you're trying to see something small, such as ingredients on food packaging. If you add the Magnifier tile to Control Center, you can access it with a single tap. This displays an interface similar to the Camera app, with a slider allowing you to adjust the magnification. Tap the round shutter button to take a photo, which you can then zoom in or out with the slider.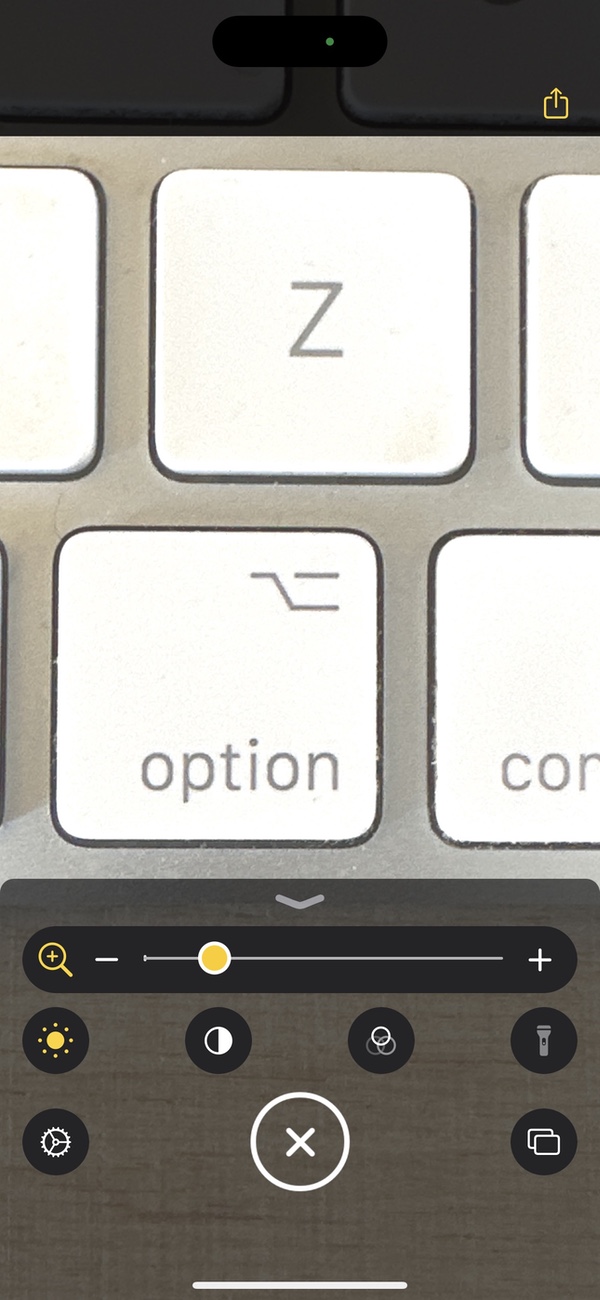 9. Use the Apple TV Remote
Apple TV remotes have had a tumultuous history. The most recent Apple TV remote is easy to use, but there was a period where you couldn't tell the top from the bottom of the remote in a dark room. You may find it easier to control your Apple TV from your iPhone. There used to be an app for that, but you can add a tile to Control Center, to display the Apple TV Remote on your device with a single tap.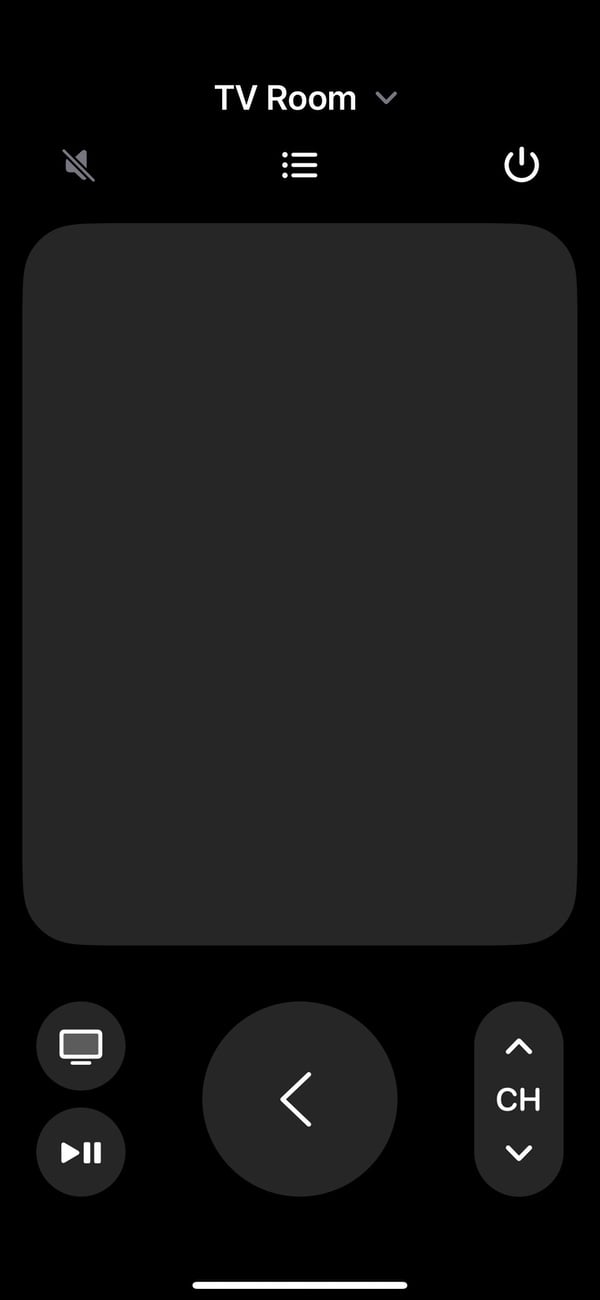 10. Switch between light and dark mode
You can configure your device to switch between light mode and dark mode according to the time of day, in Settings > Display & Brightness, but sometimes you may want to make changes, regardless of how white or dark it is around you. Add the Dark Mode tile to Control Center, and a single tap toggles between light and dark modes.
How can I learn more?
There are more tiles that you can add to Control Center Go through the list in the Control Center settings to see which ones are most useful for you.
For tips on how to use the Control Center in macOS Big Sur or later (including macOS Monterey, macOS Ventura, and macOS Sonoma), check out our related article, How to Configure and Use Control Center in macOS.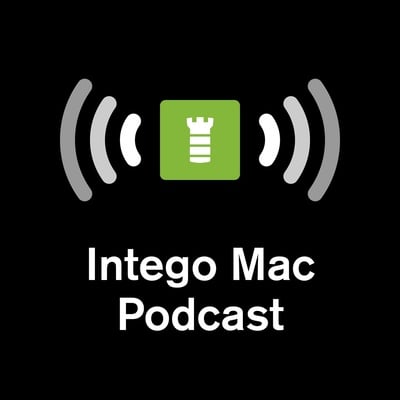 Each week on the Intego Mac Podcast, Intego's Mac security experts discuss the latest Apple news, security and privacy stories, and offer practical advice on getting the most out of your Apple devices. Be sure to follow the podcast to make sure you don't miss any episodes.
You can also subscribe to our e-mail newsletter and keep an eye here on The Mac Security Blog for the latest Apple security and privacy news. And don't forget to follow Intego on your favorite social media channels: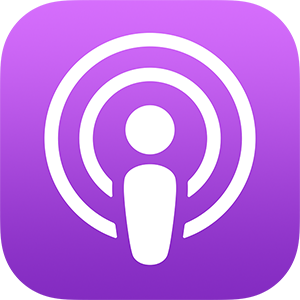 About Kirk McElhearn
Kirk McElhearn writes about Apple products and more on his blog Kirkville. He is co-host of the Intego Mac Podcast, as well as several other podcasts, and is a regular contributor to The Mac Security Blog, TidBITS, and several other websites and publications. Kirk has written more than two dozen books, including Take Control books about Apple's media apps, Scrivener, and LaunchBar. Follow him on Twitter at @mcelhearn. View all posts by Kirk McElhearn →