Want to Buy a Secondhand iPhone? Here's How to Check if it was Stolen
Posted on by Kirk McElhearn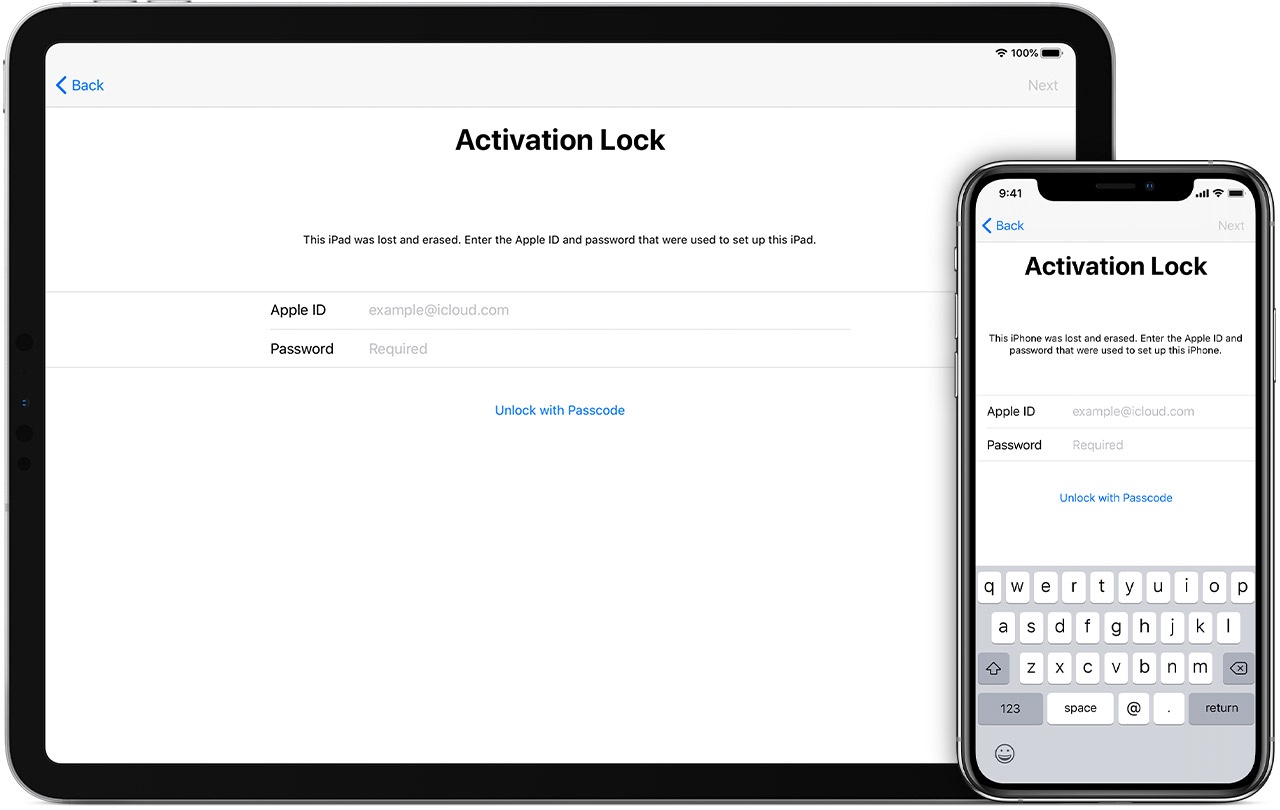 iOS and iPadOS has a feature called activation lock, which is designed to protect your devices in case of loss or theft. Together with the Find My app, activation lock allows you to prevent anyone else from using your device.
When you turn on Find My on your device, information about the device, linked to your Apple ID, is stored on Apple's servers. No one can access your device without your device passcode or Apple ID password. If you use the Find My app to mark your device as lost, the screen is locked, and no one can access the device without its passcode. And you can use Find My to remotely erase your device as well, to ensure that all your data is protected.
This is a great way to protect your devices, but what if you're thinking of buying a used or secondhand iPhone or iPad, and want to check whether it has been locked to another user before you hand over any cash? Apple used to have a website where you could check whether activation lock was enabled on a device, but they removed that. Apple offers instructions for disabling activation lock, but if you buy a used device, these won't help you, because they require the original owner to turn this off.
How to check if activation lock is enabled
While Apple no longer provides a way to check the activation lock, there are a number of third-party websites that can check for you. I tried one, imeicheck.com, and it shows that my iPhone activation lock is enabled.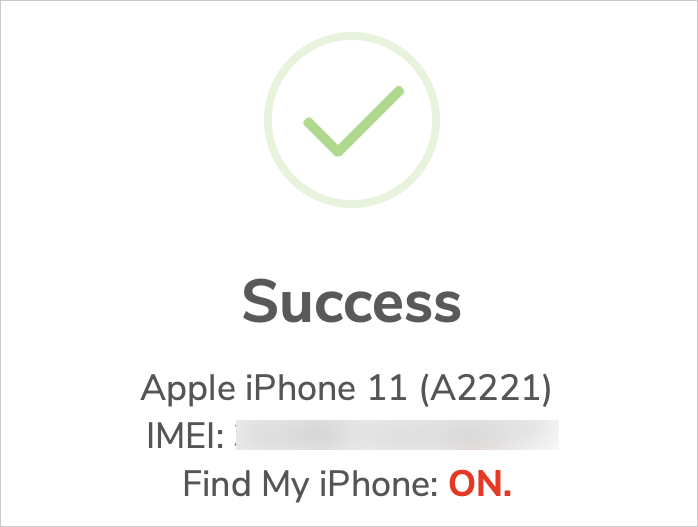 To check the activation lock, you'll need to have either your iPhone's serial number or its IMEI number. You can find this information on your device, in Settings > General > About, but if you're buying a used device, and it's been reset to factory settings, then you can't access the Settings app. If this is the case, there are a couple of ways to find this information.
If you can power up the phone, and see the Hello screen, you can tap the small i icon at the bottom right of the screen to see the IMEI number, along with the MEID (Mobile Equipment Identifier) and ICCID (Integrated Circuit Card Identification Number).
If you have the original packaging for your device, then you can access this information on a label on the back of the device's box. Depending on your device, you'll have one or more numbers. All Apple devices show the serial number on these labels. If you have an iPhone, or a cellular iPad, then you'll see more. All iPhones will show the IMEI (International Mobile Equipment Identity), and recent iPhones and iPads with cellular will also show an EID (Embedded Identity Document, which identifies the eSIM in your device, if you have one) and an IMEI2 (International Mobile Equipment Identity for the eSIM).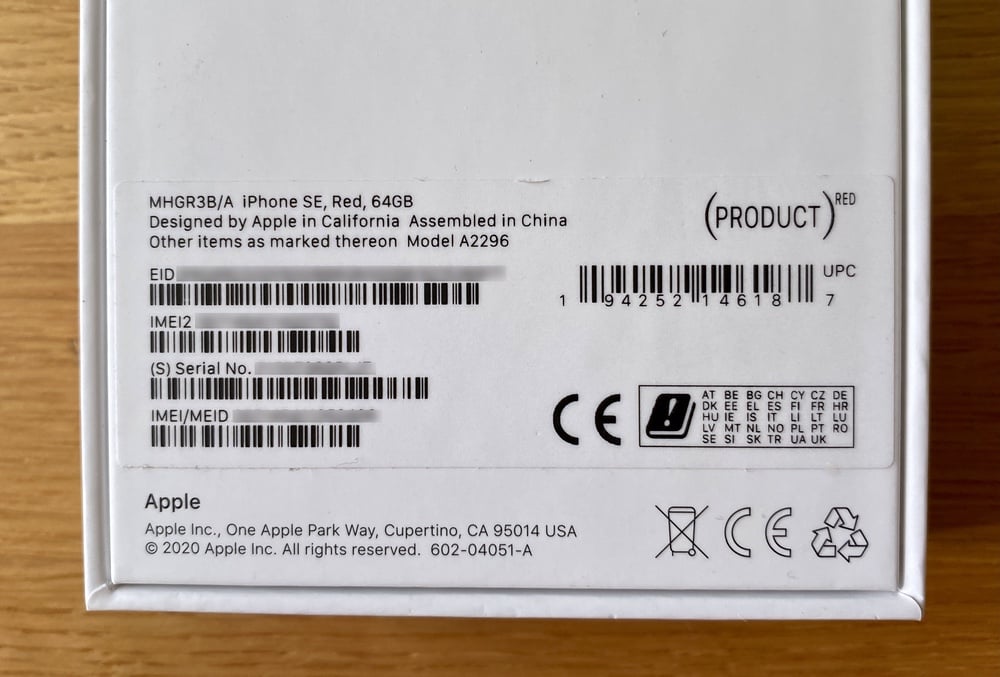 If you don't have the original packaging, then there are other ways to find the serial number or IMEI. Apple has a support document which explains where this information is on different devices. On iPhones, you can find the IMEI on the SIM card tray.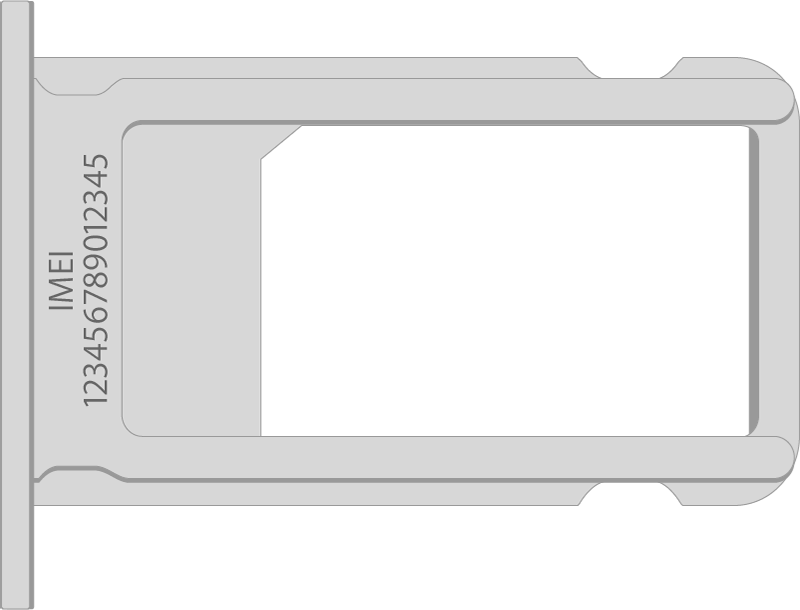 On iPads and iPods touch, you'll find the serial number on the back of the device, near the bottom. You'll need a magnifying glass to read it. If you have a cellular iPad, the IMEI will also be on the back.
If all else fails, you can contact Apple support for an activation lock request. You will be required to provide proof of ownership, such as an invoice showing the device's serial number. If Apple unlocked activation lock on a device, all its contents are erased.
If you're a business or organization managing Apple devices, see this Apple support document for more on managing activation lock.
What to do if you're selling an iPhone or iPad
If you're selling an iPhone or iPad, you need to turn off Find My on the device; this disables activation lock. The easiest way to do this is go to Settings, then tap your name at the top. Scroll down and tap Sign Out. Then enter your Apple ID password and tap Turn Off. You should then go to Settings > General > Reset, and tap Erase All Content and Settings. This fully erases the device, and sets it up with the first welcome screen visible, so the new user can start the setup process.
However, if you've given the device to someone and forgotten to disable activation lock and erase the device, you can go to appleid.apple.com. Find your device, click it, then click Remove from Account.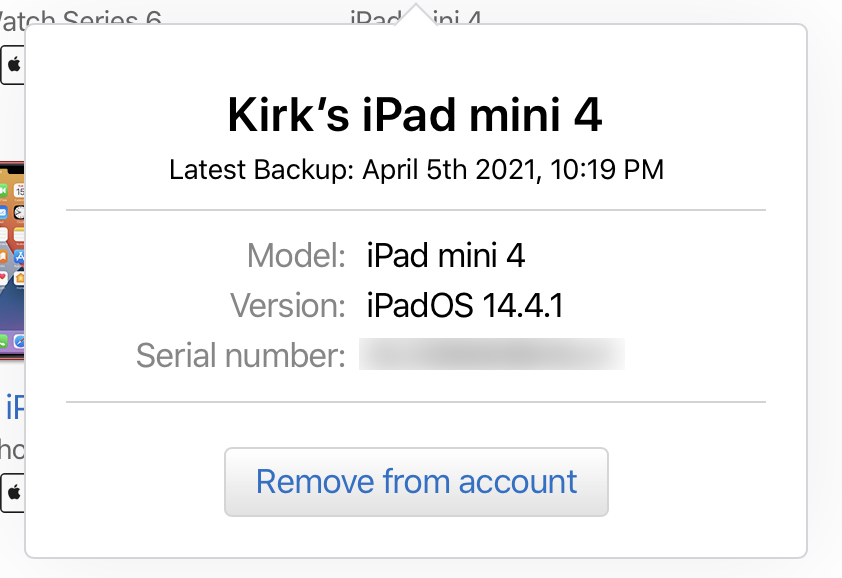 This may seem like a lot of work, but this protects your device, and your data.
How can I learn more?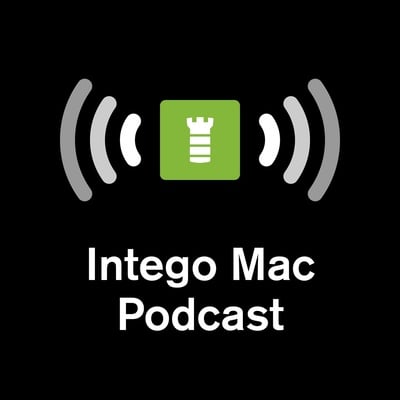 Each week on the Intego Mac Podcast, Intego's Mac security experts discuss the latest Apple news, security and privacy stories, and offer practical advice on getting the most out of your Apple devices. Be sure to follow the podcast to make sure you don't miss any episodes.
We discussed how to check if your phone is unlocked and more in episode 182 of the Intego Mac Podcast.
You can also subscribe to our e-mail newsletter and keep an eye here on Mac Security Blog for the latest Apple security and privacy news. And don't forget to follow Intego on your favorite social media channels: Facebook, Instagram, Twitter, and YouTube.
About Kirk McElhearn
Kirk McElhearn writes about Apple products and more on his blog Kirkville. He is co-host of the Intego Mac Podcast, as well as several other podcasts, and is a regular contributor to The Mac Security Blog, TidBITS, and several other websites and publications. Kirk has written more than two dozen books, including Take Control books about Apple's media apps, Scrivener, and LaunchBar. Follow him on Twitter at @mcelhearn. View all posts by Kirk McElhearn →