October is National Cyber Security Awareness Month
Posted on October 1st, 2013 by Lysa Myers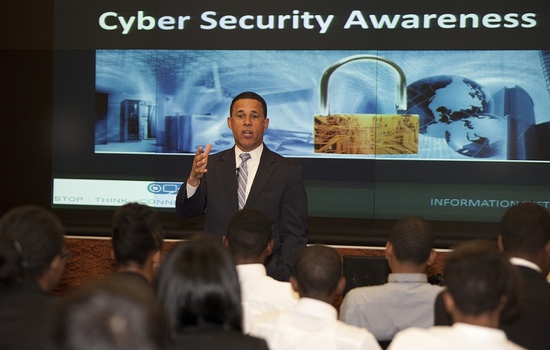 This month begins the 10th annual National Cyber Security Awareness Month, sponsored by the Department of Homeland Security in cooperation with the National Cyber Security Alliance and the Multi-State Information Sharing and Analysis Center. It's all about helping raise awareness and educating Americans about cybersecurity, and increasing the resiliency of the Nation and its cyber infrastructure.
All throughout October, there will be different topics and discussions about various aspects of cyber security, and how we can all improve our awareness of security issues:
Week One (October 1-4): Cybersecurity is Our Shared Responsibility. The next ten years in cybersecurity are critical to ensure a safe, secure, resilient cyberspace where the American way of life can thrive. Given the stakes we must remain focused on meeting the challenges of the next ten years.
Week Two (October 7-11): Being Mobile: Online Safety and Security. Emphasizes the importance of cybersecurity no matter where you are or what device you are using.
Week Three (October 15-18): Cyber Workforce and the Next Generation of Cyber Leaders. Highlights the importance of fostering the next generation cyber workforce through education and training.
Week Four (October 21-25): Cyber Crime. Focuses on national and local efforts to prevent traditional crimes like theft, fraud, and abuse that can also take place online.
Week Five (October 28-31): Critical Infrastructure and Cybersecurity. Highlights the growing intersection between cyber and physical security when protecting the Nation's critical infrastructure.
There's a lot of good content on the DHS website and on StaySafeOnline.org around these events. The StaySafeOnline site in particular has a lot of really useful content to help people of all ages and experience levels improve their security. Be sure to check them out and share some security tips with your friends to help keep us all safer online!