Apple + Recommended + Security & Privacy
macOS Mojave: What's new in security and privacy features
Posted on by Joshua Long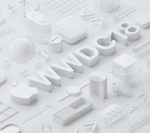 At Apple's Worldwide Developers Conference (WWDC) keynote on Monday, June 4, 2018, Apple executives and engineers took the stage to share what's coming in the next versions of macOS, iOS, watchOS, and tvOS.
Stay tuned to The Mac Security Blog for more coverage of WWDC 2018, coming soon!
Among other things, Apple announced a new version of its Mac operating system, macOS Mojave 10.14, which includes some nifty new consumer-oriented features including Dark Mode and Desktop Stacks.
While macOS Mojave has a lot of great new features, this article will specifically focus on the new security and privacy features coming soon to Macs near you.
But before we get to the good stuff… first, the bad news.
The Bad News: Mojave May Not Run on Your Mac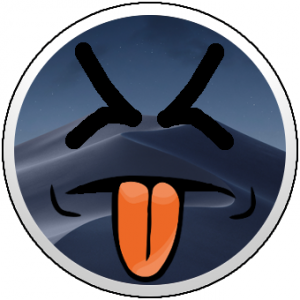 In contrast with iOS 12, which maintains compatibility with every device that can run iOS 11, unfortunately macOS Mojave drops support for almost every Mac first sold between late 2009 and late 2011.
In other words, just because your Mac can run macOS High Sierra doesn't necessarily mean that your Mac can run macOS Mojave.
RELATED: What to Do if Your Mac Can't Run macOS High Sierra
This isn't really a surprise. Apple has recently seemed to follow two-year cycles, where OS X El Capitan 10.11 (which was marketed as a refinement of OS X Yosemite 10.10) maintained its predecessor's Mac compatibility, after which macOS Sierra 10.12 dropped support for certain Macs and macOS High Sierra 10.13 supported the same models as its predecessor. Furthermore, Apple recently added several Macs originally released between 2009 and 2011 to its list of vintage and obsolete products.
As of now, Apple's official system requirements for macOS Mojave include "Macs introduced in mid-2012 or later, plus 2010 and 2012 Mac Pro models with recommended Metal-capable graphics cards," according to a press release.
On the bright side, at least Apple is supporting an additional year's worth of Macs as compared with iOS devices; the upcoming iOS 12 will only be compatible with iPhone, iPad, and iPod touch models released in 2013 or later.
Safari Minimizes Fingerprinting and Tracking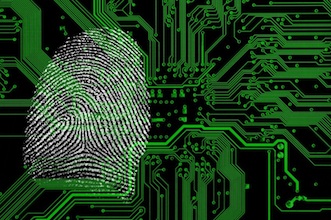 Apple announced in the WWDC keynote that macOS Mojave's version of Safari minimizes sites' fingerprinting and tracking capabilities.
Web sites often embed "social media Like buttons, Share buttons, or comment widgets" that Apple says can track you without your permission. In some cases (like when sites load Facebook's Like button and you haven't recently signed out of the social network), embedded objects can even identify you by name. Apple is implementing a new feature called Intelligent Tracking Protection to help users avoid this kind of tracking. Similar privacy functionality will also be included in iOS 12.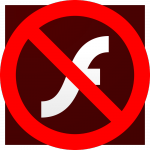 Sites can also track you by observing your browser configuration as well as the fonts and plug-ins you have installed (to learn more about how this kind of tracking works, see the EFF's Panopticlick site). Apple said in the keynote that Safari will only allow sites to see "a simplified system profile," will only disclose the operating system's preinstalled fonts (not any third-party fonts you may have installed), and will no longer support legacy browser plug-ins like Adobe Flash Player and Oracle Java, both of which are deprecated by their developers. This simplified profile reduces the amount of information that sites can automatically learn about your computer and that could in some cases uniquely identify you.

Apple's new built-in tracking protections are laudable, but they don't prevent all potential ways that sites can track your activity online. Privacy-conscious users may still want to consider using Private Browsing windows, or third-party layers of protection, e.g. a tracker-blocking extension like uBlock Origin (or a privacy-focused DNS service like 1.1.1.1 if you're more concerned about your Internet service provider or government snooping on you).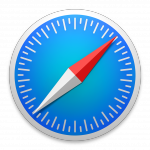 Based on Apple's practices in recent years, Apple will probably release macOS Mojave's version of Safari for the two previous versions of macOS, High Sierra and Sierra. If that turns out to be true, then even if your Mac can't run macOS Mojave, you may still get to benefit from the new privacy features coming to Safari.
Password Management Improvements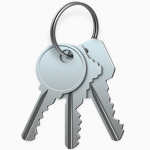 For users of macOS Mojave, Safari can create and store strong passwords for you, and it can autofill a password for you when you return to a site. If you have reused existing passwords across multiple services (which is a bad idea), Safari Preferences will flag those passwords to make it easier for you to find and update them.
Camera and Microphone Now Require Your Permission
Beginning with macOS Mojave, Apple is finally doing something to prevent Mac apps from being able to use your camera or microphone without your permission. The first time an app tries to see or hear you, you'll be presented with a dialog box that says "[App name] would like to access the [microphone or camera]" and will present the user with two options: "Don't Allow" or "OK."
For those who want this feature now and can't wait for macOS Mojave (and for those whose Macs aren't compatible with Mojave), Objective-See has a third-party utility called OverSight that offers similar functionality and supports several previous versions of macOS.
Apple also announced that other categories of data, such as your Messages history and Mail database, will be protected in a similar manner to macOS Mojave's new camera and microphone permissions. Other privacy controls noted in Apple's keynote include Location, Contacts, Photos, Calendar, Reminders, Safari data, Time Machine backups, iTunes device backups (to help mitigate trustjacking, perhaps?), Locations and routines, and System cookies.
When Will macOS Mojave Be Available?
Apple says that macOS Mojave 10.14 and its other new operating systems will be available in the fall, which could mean anytime between September 22 and December 21, 2018. Apple usually releases major macOS and iOS updates in September.
For compatible Macs, macOS Mojave will be a free upgrade, available via the Mac App Store.
If you're feeling adventurous, you can join Apple's developer program for $99 (U.S.) to get access to the developer preview versions now. Or you can sign up for Apple's public beta program (free) and get access to beta versions of macOS, iOS, and tvOS in "late June."
More WWDC 2018 Coverage
Don't miss Intego's other featured articles covering the WWDC announcements!
About Joshua Long
Joshua Long (@theJoshMeister), Intego's Chief Security Analyst, is a renowned security researcher, writer, and public speaker. Josh has a master's degree in IT concentrating in Internet Security and has taken doctorate-level coursework in Information Security. Apple has publicly acknowledged Josh for discovering an Apple ID authentication vulnerability. Josh has conducted cybersecurity research for more than 25 years, which has often been featured by major news outlets worldwide. Look for more of Josh's articles at security.thejoshmeister.com and follow him on Twitter/X, LinkedIn, and Mastodon. View all posts by Joshua Long →