iOS 12 Screen Time App Will Help Reduce iPhone Addiction
Posted on by Kirk McElhearn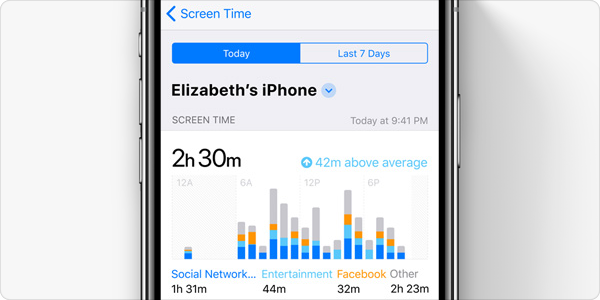 We all know that our iPhones have a way of attracting us to their bright screens. Waiting for a bus? No problem, let's just play a few levels of that new game. At the bank or doctor's office? Why not browse Facebook or Instagram for a bit—we've all been there.
The advantage is that we always have something to do, but the disadvantage is that, well, we always have something to do. We have less downtime, less time to think, to ponder, to daydream. These activities help us be more creative, and even help us relax. Having a smartphone means that we spend more time looking at its screen than we probably should.
iPhone addiction has become a real problem, especially for kids, but many adults also find that these smartphones suck them in as well. In this week's presentation of the new features coming in iOS 12, Apple showed off new tools to help combat the overuse of smartphones. These changes may have been partly motivated by some Apple shareholders, but users have also shown that they want solutions to keep their kids from spending too much time looking at these small screens.
RELATED: Why iOS 12 Is Huge for Security and Privacy
A new app, called Screen Time, is designed to show you how much time you spend on your iPhone or iPad. It will give you a day-to-day overview of the time you spend on your iPhone or iPad, breaking down your usage by the type of app you use, and show you the longest session, and even how much time you use it after bedtime.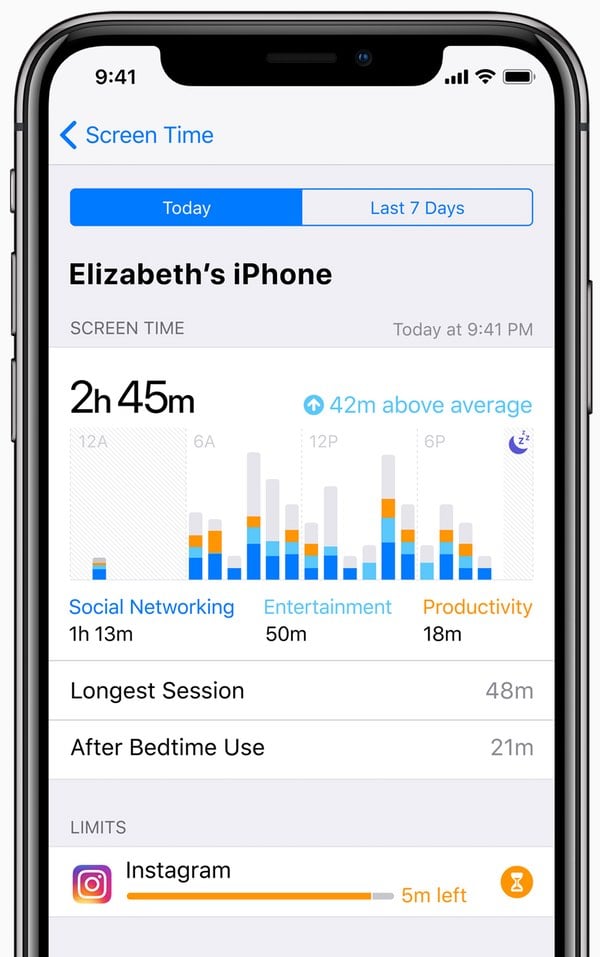 Screen Time will also show detailed time tallies for the most used apps on your device. You'll be able to see how much time you've spent on Candy Crush Saga, Facebook, or Instagram, and this may prompt you to use certain apps a bit less. The app will also show how many times you've checked your device during the day. Granted, some people use their iPhones or iPads professionally; in these cases, this data won't be very useful. But for most users, it will tell a lot about how they interact with their devices.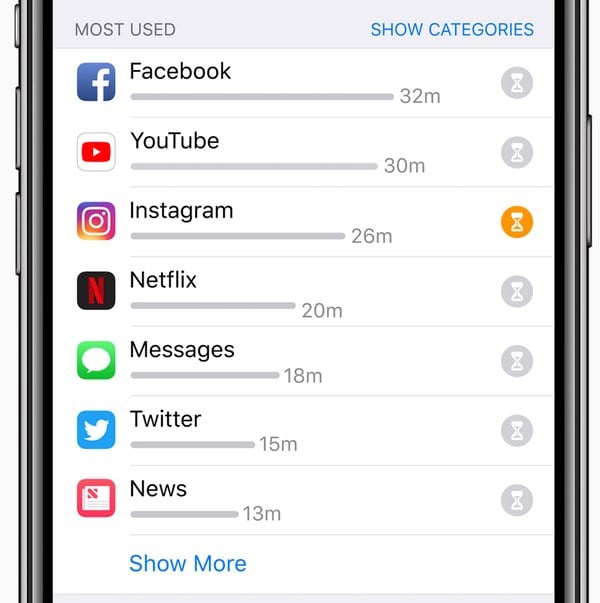 For adults, this is an informational tool; it's up to them to decide whether they want to act on this data. If they do, they can adjust a number of settings, such as downtime (time that they can't use the device), time limits for specific apps, which apps they can use at any time (such as, for example, Phone, Messages, mail, etc.), and specific content and privacy restrictions.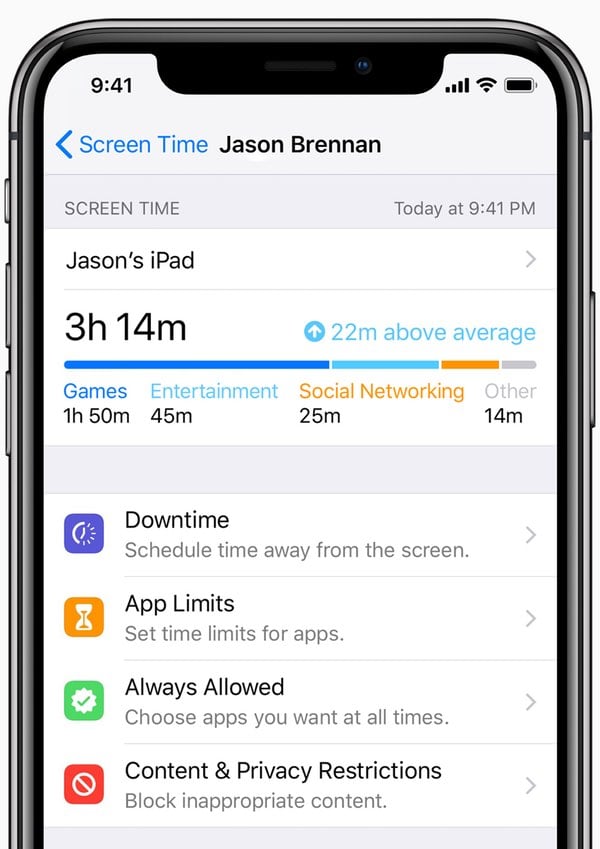 But this data is even more useful if you have kids. You can use iOS's parental controls feature, called Restrictions, to block access to certain apps or features, but there is currently no way to limit access by time. With iOS 12, parents will be able to do just that: setting a downtime period, during which kids can't use their devices, or during which they are limited to using specific apps. When this is set, not only will the children not be able to use apps, they also won't see notifications. Parents can choose which apps can be used—say the iBooks app (soon to be called simply Books), or Phone, to stay in touch with their parents, or an app they need to use for schoolwork.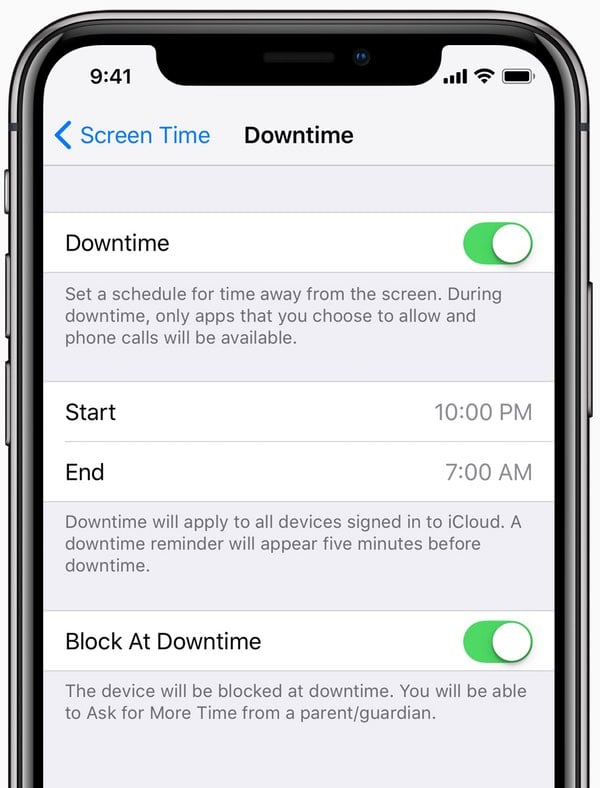 All this, combined with the existing restrictions, makes it much easier to control what your kids do on their devices. Parents will be able to see the usage reports on their devices so they can keep an eye on their kids.
Another enhanced feature that adults may want to use is Do Not Disturb. Currently designed to be triggered when you start driving, it will offer more features for everyday usage. You'll be able to set it to end automatically at a specific time—say, 10 minutes after the movie ends—or when you get to a location. And Do Not Disturb during Bedtime hides all notifications on the iOS device until morning. When you wake up, you'll see a screen telling you that you have some notifications, but you won't see them until you tell your device that you are awake.
Another useful feature in notifications that will destress you a bit when you look at your screen is grouped notifications. Instead of having an endless stream of notifications for messages, emails, and Twitter mentions, they'll display in stacks, one per app.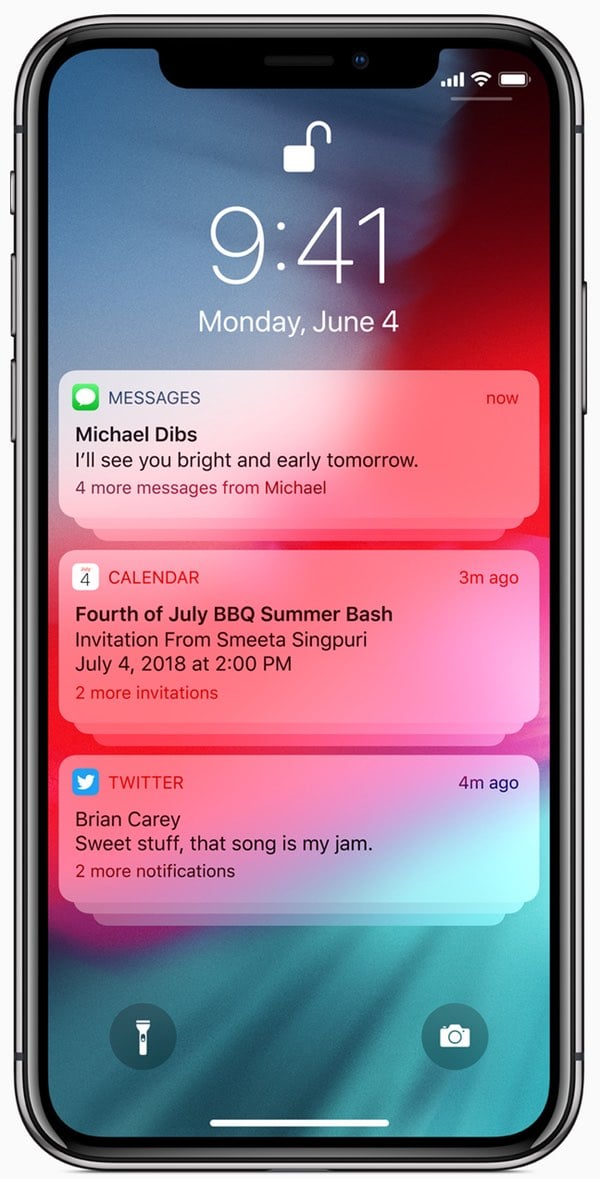 This is a welcome feature for everyday use, because it can get very confusing to see a long stream of notifications and try to sort out which are most important.
After years of stuffing more and more features into iOS, it's about time that Apple works on helping us better manage those features, reining them in so we don't get overwhelmed. We've only been using iPhones for ten years, and during that time, our behavior has changed a great deal. iOS 12 will help users kick the habit of constantly checking their phones, if they want to, and make it easier to keep kids from spending too much time looking at screens.
Have something to say about this story? Share your comments below!
About Kirk McElhearn
Kirk McElhearn writes about Apple products and more on his blog Kirkville. He is co-host of the Intego Mac Podcast, as well as several other podcasts, and is a regular contributor to The Mac Security Blog, TidBITS, and several other websites and publications. Kirk has written more than two dozen books, including Take Control books about Apple's media apps, Scrivener, and LaunchBar. Follow him on Twitter at @mcelhearn. View all posts by Kirk McElhearn →