How to Factory Reset any Mac, iPhone, iPad, iPod touch, or Apple Watch
Posted on by Kirk McElhearn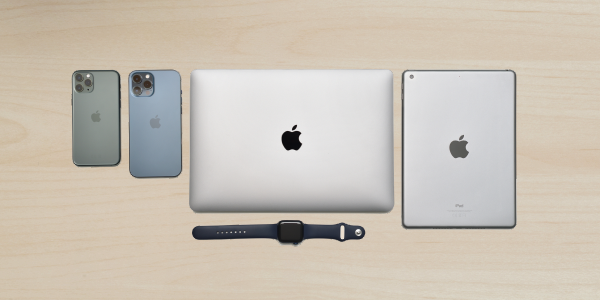 Occasionally, you need to reset your computing devices to their original factory settings, as they were when you first took them out of the box. You may do this because the device isn't working as it should: resetting it allows you to reinstall its software from scratch. You may also want to do this if you are selling, giving away, or recycling a device. Even if the device's storage is encrypted, it's a good idea to reset it to factory settings so no one can get any information that might be accessible.
It's important to reset Apple devices correctly, because they have an activation lock, which prevents people from activating them without the Apple ID password. Correctly erasing a device removes the activation lock, so someone else can use the device.
It's easy to do this for any Apple device. Here's how to reset any Mac, iPhone, iPad, iPod touch or Apple Watch. In another article, we explain how to reset any Apple TV, HomePod, AirTag, AirPods, or Beats headphones.
Reset any Mac to factory settings
In the past, you used to have to manually erase your Mac's hard drive, but Apple has added features in macOS Monterey and macOS Ventura to simplify this process. This signs out of your Apple ID, removes any Touch ID fingerprints stored, unpairs Bluetooth accessories, deletes items in Apple Wallet, and turns off Location Sharing and Find My.
This simplified process works with any Mac running Apple silicon (an M1 or M2 Mac), or a Mac with a T2 security chip (certain Mac models released between 2018 and 2020).
To reset a Mac running macOS Monterey, follow these steps:
Click the Apple menu, then choose System Preferences.
From the System Preferences menu, choose Erase All Content and Settings.
To reset a Mac running macOS Ventura, follow these steps:
Click the Apple menu, then choose System Settings.
Click General, then click Transfer or Reset on the right.
Finally, click Erase All Content and Settings.
In both of the above cases, you'll see a screen like this: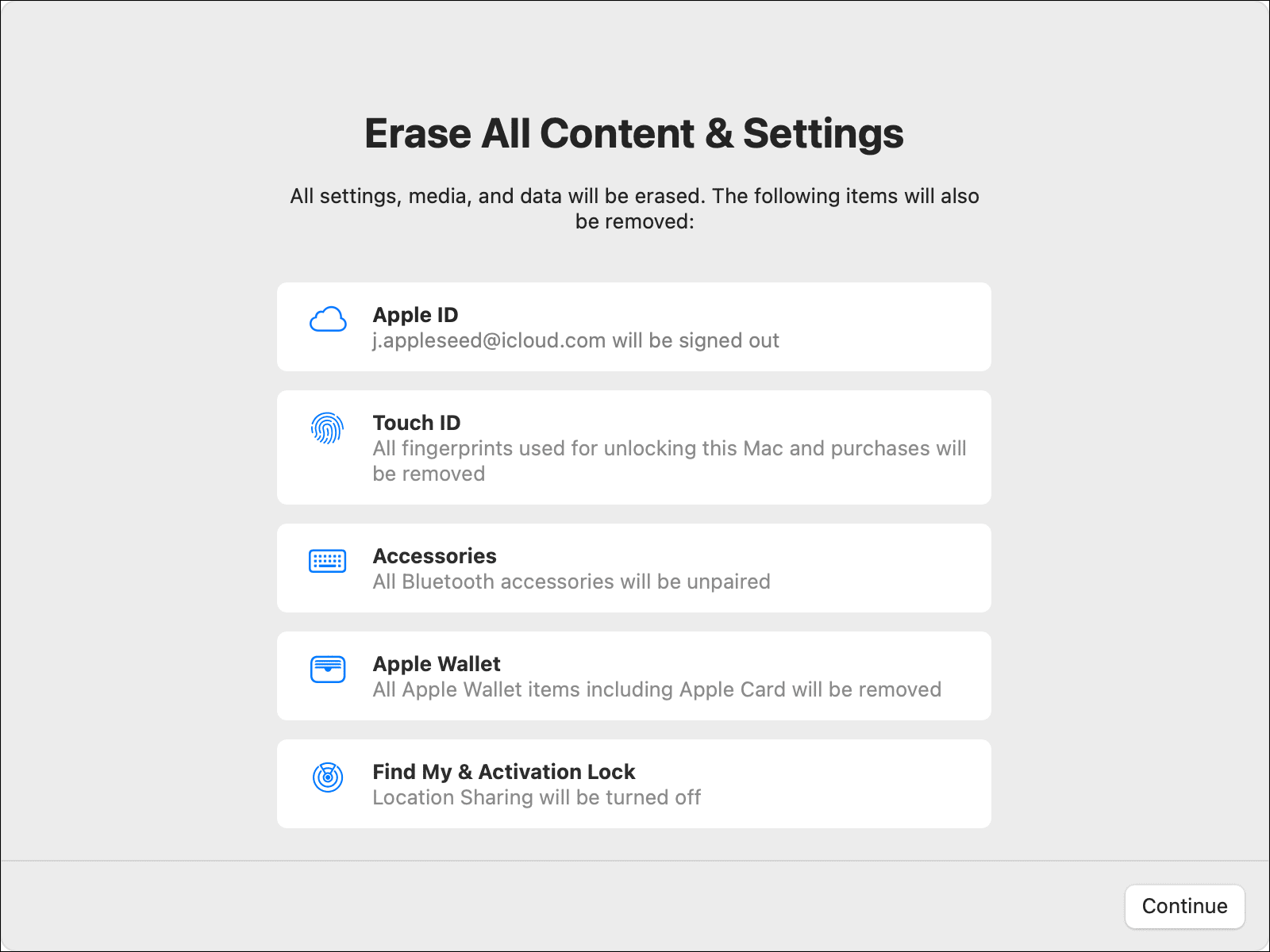 You'll have to authenticate with an administrator password, and you may be asked to make a Time Machine backup. It's important to make a backup of your Mac before you erase it, because, if not, you may lose data. You can do this with Time Machine, or you can use Intego Personal Backup, which is part of Mac Premium Bundle X9.
You'll need to enter your Apple ID password to sign out of that account, and you'll then see a dialog asking if you're sure you want to erase all content and settings on this Mac.
You may be asked to enter information for a Wi-Fi network, and when the process has completed, you'll see the Setup Assistant, which you can use to reinstall macOS. If you are selling or giving away this Mac, press and hold the power button to shut it down; the next person to start up the Mac will see the Setup Assistant, and will be able to immediately install macOS.
If your Mac is running an operating system older than macOS Monterey or macOS Ventura, or you don't see one of the options above, you'll need to proceed differently. See our article How to Securely Dispose of Your Old Mac. In fact, we recommend reading this article even if you can use the above process, because there are other things you may need to do to the old Mac, such as deauthorize Apple's media apps.
Reset any iPhone, iPad, or iPod touch to factory settings
It's simple to reset any iPhone, iPad, or iPad touch to factory settings. In the Settings app, tap General, then scroll down to Transfer or Reset device. You see a screen that offers to prepare for a new device, reset the device, or erase all content and settings. (I've edited the screenshot below a bit to remove empty space.)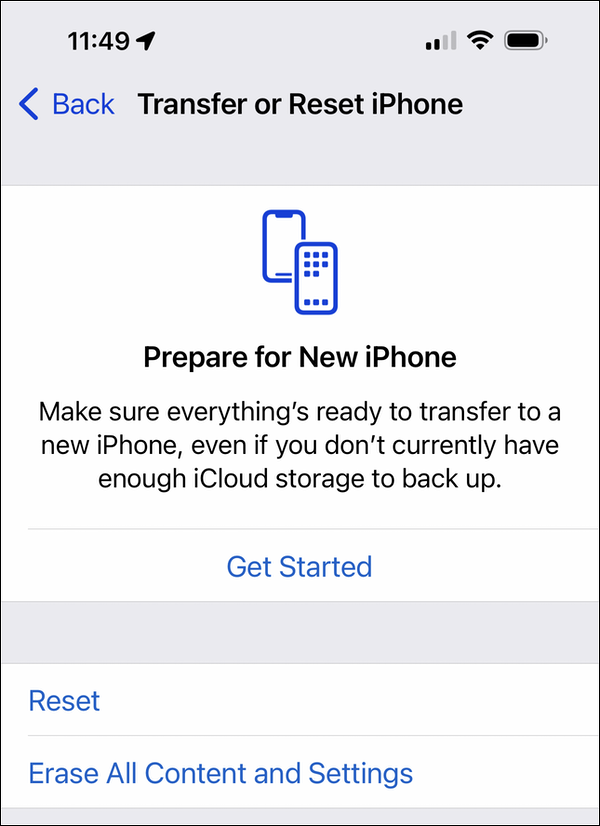 The Prepare for New device option allows you to make a backup of the device to iCloud, even if you don't have enough storage available; Apple grants you the necessary storage for 21 days so you can transfer the data to a new device, even if you don't have it right away.
If you tap Reset, you can reset a number of settings, without fully erasing the device.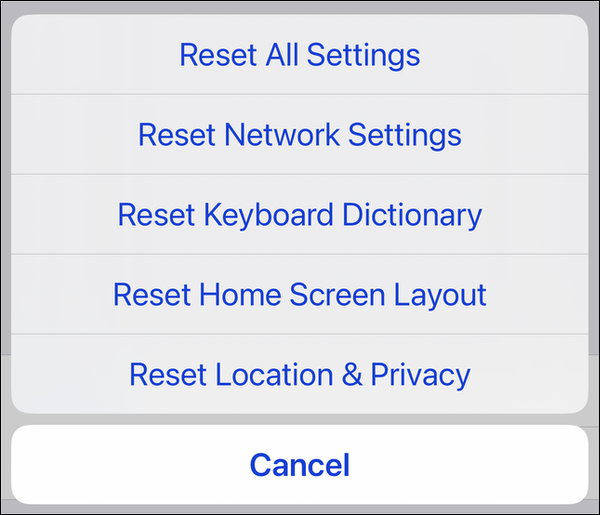 If you tap Erase All Content and Settings, you see this screen, telling you what will be erased.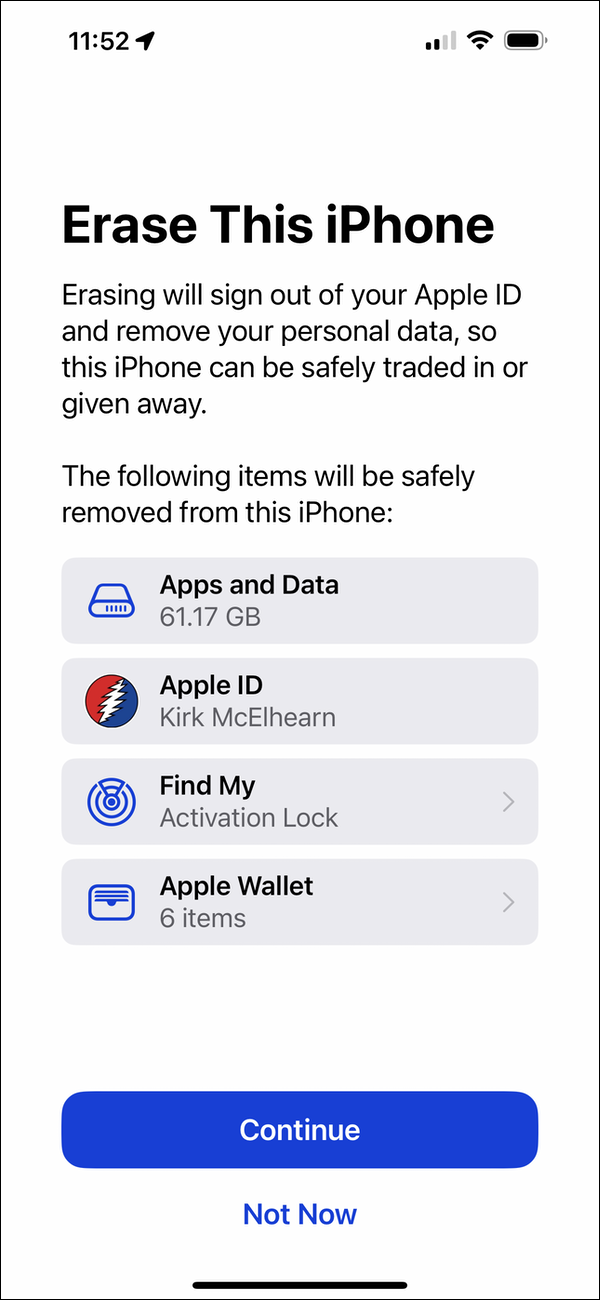 When this process has completed, the device displays its welcome screen. The new user can then set it up by transferring data from an existing device, by loading an iCloud backup, or by setting it up as a brand new device.
Reset any Apple Watch to factory settings
Resetting an Apple Watch to factory settings is a bit different, since the device depends on the iPhone it is linked to. When you set up an Apple Watch, you pair it to your iPhone, with which it communicates. The Apple Watch also backs up to the iPhone.
The first step to resetting an Apple Watch is to unpair it from your iPhone. To do this, go to the Watch app on your iPhone, tap All Watches, then tap the i icon next to your watch. (It's possible to have more than one Apple Watch paired with an iPhone.)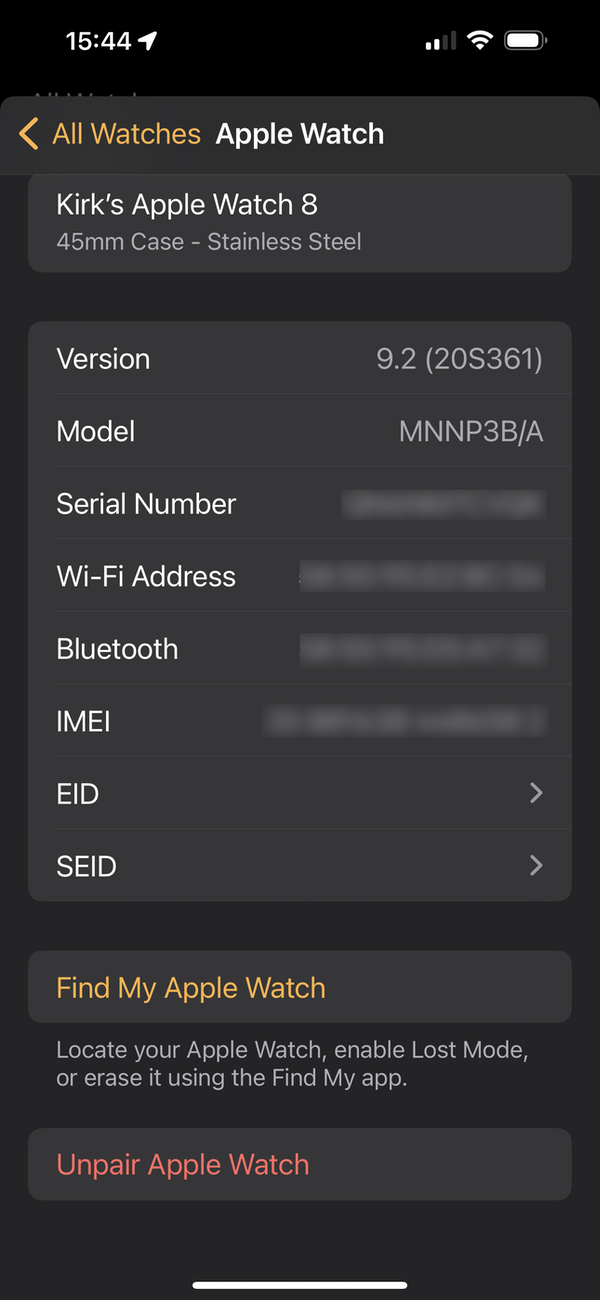 At the bottom of the screen, tap Unpair Apple Watch. If you have a cellular Apple Watch with a data plan, you are asked if you want to keep or remove the plan. And if you use your Apple Watch with a transit card in the Wallet app, you must remove your transit card from your Apple Watch before you unpair it.
Tap Unpair watch name, then you'll be asked to enter your Apple ID password to disable activation lock. Tap Unpair again.
Before unpairing the watch, the iPhone creates a backup. This is essential if you want to move to a new Apple Watch, or if you have unpaired the watch for troubleshooting reasons; pairing the watch lets you load that backup.
If you don't have your iPhone, then, on the watch, go to Settings > General > Reset, and tap Erase All Content and Settings. This process erases the device, but it does not disable activation lock; you'll need your Apple ID password to set up the watch again. So don't do this reset procedure on the watch if you are selling it or giving it away; if you do, the new user will not be able to set it up.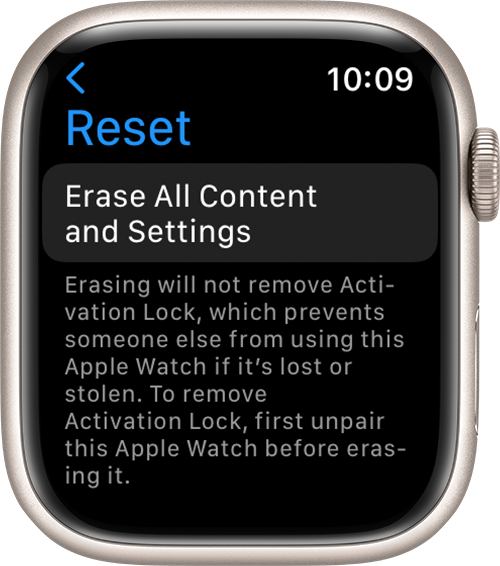 In recent years, Apple has made it much easier to erase and restore devices to factory settings. Use these techniques when you need to wipe a Mac, iPhone, iPad, iPod touch, or Apple Watch so you can sell it, give it away, or recycle it.
How can I learn more?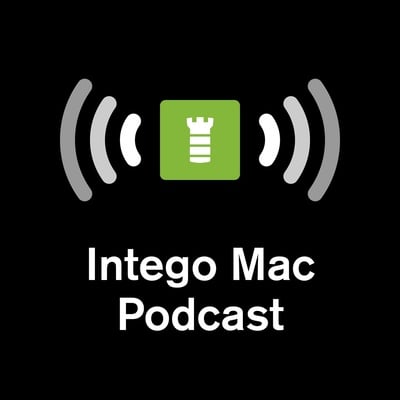 Each week on the Intego Mac Podcast, Intego's Mac security experts discuss the latest Apple news, including security and privacy stories, and offer practical advice on getting the most out of your Apple devices. Be sure to follow the podcast to make sure you don't miss any episodes.
You can also subscribe to our e-mail newsletter and keep an eye here on The Mac Security Blog for the latest Apple security and privacy news. And don't forget to follow Intego on your favorite social media channels: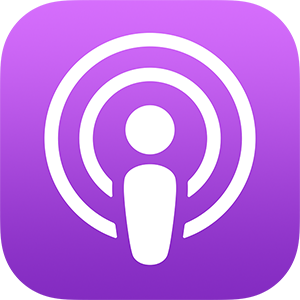 About Kirk McElhearn
Kirk McElhearn writes about Apple products and more on his blog Kirkville. He is co-host of the Intego Mac Podcast, as well as several other podcasts, and is a regular contributor to The Mac Security Blog, TidBITS, and several other websites and publications. Kirk has written more than two dozen books, including Take Control books about Apple's media apps, Scrivener, and LaunchBar. Follow him on Twitter at @mcelhearn. View all posts by Kirk McElhearn →